On March 27, Kenya's President Uhuru Kenyatta announced a nationwide overnight curfew to contain the spread of the coronavirus. At the time, Vidia Nduku Mati was nine months pregnant with her seventh child. She feared going into labor at night and not making it to a hospital after finding out that people in her village who went outside at night were beaten by police officers. Tragically, her contractions started in the middle of the night, just three days after the curfew was announced. Unable to find a motorcycle taxi willing to defy the curfew and take her to hospital or a midwife able to come to her house, both Vidia and her child died the next morning.
I have six children... Visiting clinics that are far is expensive, and I am already struggling to provide food and other essentials

Claudia Kerubo, Nairobi, Kenya
Many other pregnant women face similar challenges. Claudia Kerubo who is twenty-two weeks pregnant and from Kibera, Nairobi's largest slum, has not been able to access any antenatal care services: "Most health facilities near me closed, and so I never had a chance for any antenatal clinic," she said to Meshack Acholla, a development worker at for Options, an international health-care consultancy. I have six children. Visiting clinics that are far is expensive, and I am already struggling to provide food and other essentials." The nearest health center was closed after staff tested positive for COVID-19, and the only other hospital that she could get to is now hosting a COVID-19 isolation center. Many women like Claudia are suspicious of the assurances that local health authorities provide: "The same hospital the coronavirus patients are being treated in is where they also want us pregnant women to go. This has increased fear," she said.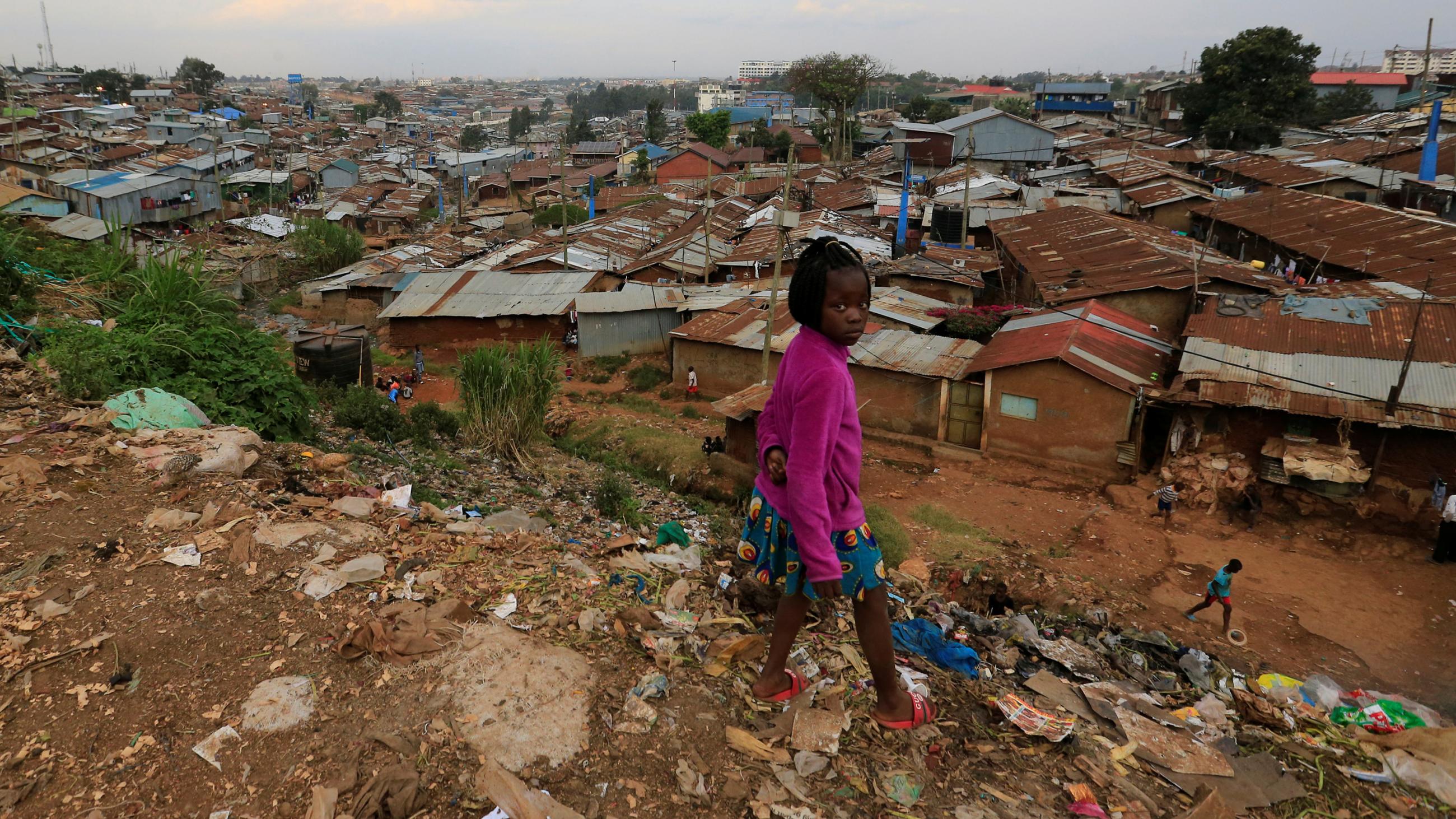 Undoing Years of Progress
Building on years of battling infectious diseases like malaria, HIV and Ebola, many African countries were faster than their western counterparts in responding to COVID-19, declaring states of emergencies, deploying contact tracing strategies, and halting all international flights. In contrast to their western counterparts who failed to coordinate lockdown measures with each other, African countries across the continent were able to rely on the strong coordination mechanisms for infectious disease surveillance and control they established following the Ebola outbreak. The Africa Centre for Disease Control and Prevention (Africa CDC), for instance, oversees five regional collaboration centers.
They are not attended to as most health officers are more inclined [toward] serving COVID-19 patients than pregnant mothers

Cynthia Lichuma, Nairobi, Kenya
But as massive efforts are underway to shift scarce medicines, equipment, and health workers to respond to the COVID-19 pandemic, many countries have been struggling to provide essential health services like maternal health care and to do so safely. Forty-one health workers were confirmed to have tested positive for COVID-19 in Pumwani maternity hospital—a high-volume facility in Nairobi—on July 14. Similar incidents occurred in health facilities in other African countries. Many pregnant women also feel discouraged from going to hospital for check-ups because they fear being turned away: "When they visit public hospitals, they are not attended to as most health officers are more inclined [toward] serving COVID-19 patients than pregnant mothers", said Cynthia Lichuma, who was four months pregnant with her first child as she recounted stories of pregnant women sleeping on hospital floors recently.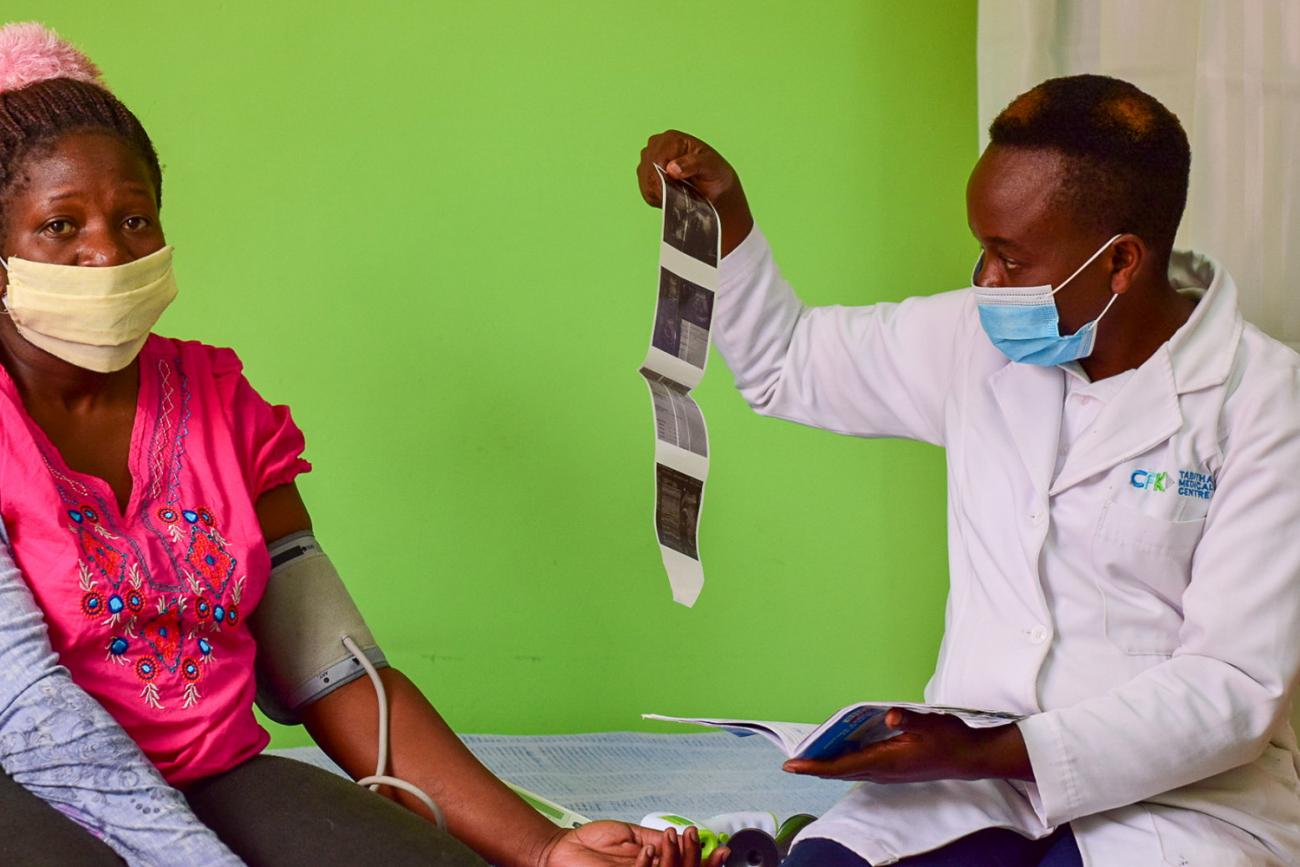 Recent data by the Global Financing Facility (GFF), a multi-stakeholder global partnership housed at the World Bank that is committed to improving women's health, showed that the proportion of women seeking medical care during pregnancy fell with 16 percent in countries like Nigeria. This could have devastating consequences. During the Ebola outbreak in West Africa, for example, many more women and children died from the indirect effects of the epidemic than from the disease itself. 
70% – 90%
Africa imports between 70–90 percent of its medicinal and pharmaceutical products
Experts see the same worrying trend in the current COVID-19 pandemic. A recent modelling study across 118 of the world's countries estimated that between 8.3 percent and 38.6 percent more pregnant women will die each month. In countries like Democratic Republic of Congo and Nigeria, this would add an additional 1,280 and 6,700 maternal deaths to the already staggering 16,000 and 67,000 respective maternal deaths each year. These developments threaten to set back the substantial progress of African countries in reducing the number of maternal and newborn child deaths. Disruptions to global medical supply chains as a result of the pandemic further complicate matters. All African countries are net importers of medicinal and pharmaceutical products, with Africa importing between 70–90 percent of its pharmaceuticals according to a recent analysis by McKinsey.  In addition, many governments lack data systems that could help them direct medicines and human resources to where these are needed the most.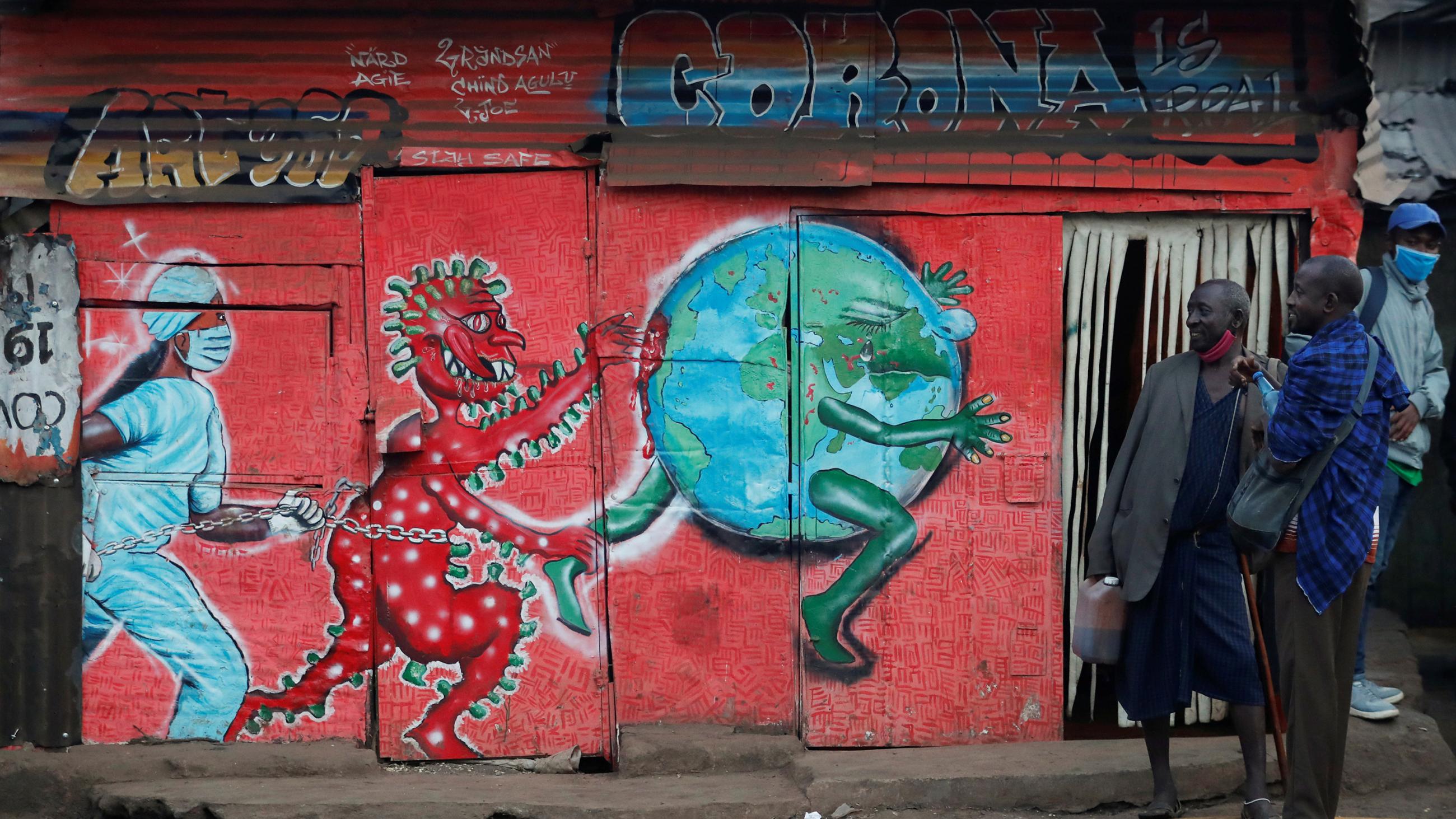 Saving Women's Lives
Most maternal deaths are preventable—even during a pandemic. Women like Cynthia and Claudia need to feel reassured that their health providers can look after them safely, and they need to be able to access care when they need it.
Knowing why women die giving birth can help ensure that the right steps are taken to prevent similar deaths in the future
This means that during the pandemic, health providers should be equipped with the right personal protective equipment (PPE) and to have the correct social distancing measures in place at health centers. Health providers also need to have adequate training to feel confident that they can continue to serve their communities safely, without fear of contracting or transmitting COVID-19. Knowing why women die giving birth can help ensure that the right steps are taken to prevent similar deaths in the future. Ensuring that health providers and planners have access to health information systems that capture this data is critical to prevent maternal deaths as it would help them decide which heath facilities are in most need of essential drugs, equipment and training.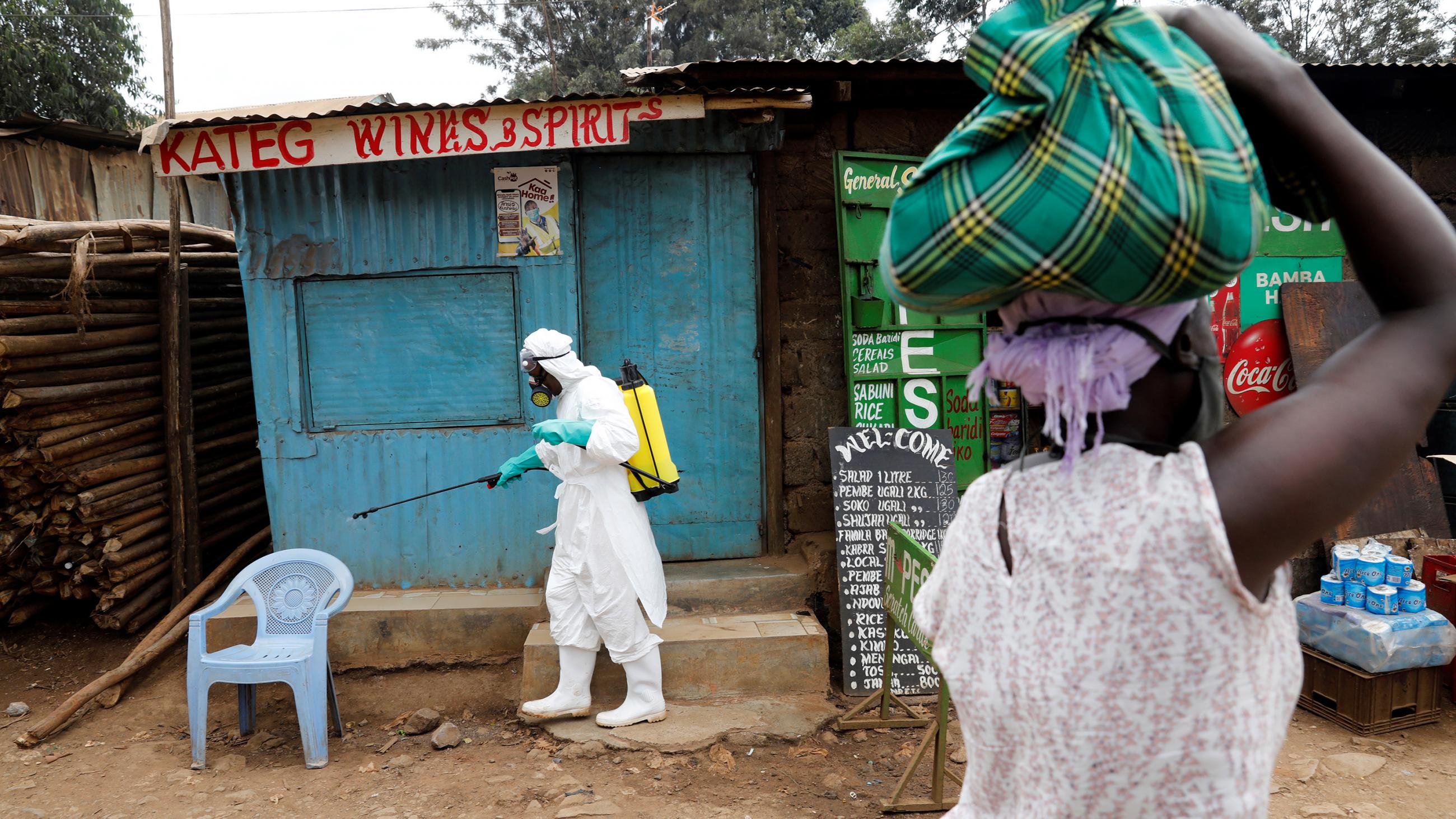 Existing community-based care and support systems that have been established by governments can play an important role in reassuring women like Cynthia and Claudia that they won't contract the virus when they visit health facilities. In most African countries, these systems are driven by paid or voluntary community health workers who are more likely to be trusted and have a better informed understanding of their local community—and are therefore likely to be more effective in providing public health information that could allay women's fears during disease outbreaks.
Health Service Continuity
Continued availability of quality and safe health services during times of emergency requires carefully planning a government's public health response must work in concert with its overall health-care delivery system. Pandemics do not present as either-or propositions. Instead of deprioritising women's health services by diverting resources or reallocating staff to COVID-19 responses, essential health service planning should continue unabated and even be considered as an integral part of the response.
Budgets are tight, of course. Most African economies have been hit hard by a steep decline in the global demand for mineral resources such as oil as well as tourism. This limits their ability to allocate sufficient resources to health care. However, saving lives through essential services like those described here isn't costly. Primary health services, such as antenatal and postnatal care, anti-malaria treatment, and contraception have proven much more cost effective in saving lives and reducing illnesses than expensive hospital treatments or technology—so long as health workers have the necessary training, equipment, and supplies to provide those services safely.
Reassuring women that these services can be provided safely is needed
African governments' swift reaction to COVID-19 and their united continental response has slowed case numbers and bought valuable time to prepare for the rising threat of the pandemic. Case numbers are low compared to other regions, but disruptions to essential health services risk turning this success story into a tragedy for many women. Investments in effective and low-cost solutions, integrating routine health service planning as part of country's public health response, and reassuring women that these services can be provided safely is needed so that women access the health services they need.