"On these pieces of paper, I want to explain what I have repressed for years and that it's time for my heart to begin to heal by getting rid of all the negative feelings that don't do any good to my life," writes Mirna Martínez, age 44, in what she wants to become her memoir. She has been a victim of physical and psychological violence for years.  
Unlike most migrants who flee Honduras because of the lack of opportunities, violence, socioeconomic situation, and extreme poverty, Martinez, left her hometown of San Pedro Sula, Honduras, because of love. She met her soon-to-be husband in her native country in 2017. After two years of seeing each other, they tied the knot in 2019.  
At that time, Honduras was the Latin American country with the highest homicide rate of 60 per 100,000 inhabitants. In 2022, however, the figure dropped to 35.8 murders per 100,000 inhabitants, the lowest in a decade. But the reality for women didn't change. In fact, despite a slight drop in 2022, Honduras continues to be the country with the highest rate of femicides in the world, according to the Infosegura Regional Project.  
35.8
In 2022, there were 35.8 murders per 100,000 inhabitants in Honduras, the lowest in a decade
For Martinez, love came with the opportunity to start a new life in Antigua, Guatemala, where her fiancé lived. "I felt safe, with all my hopes and dreams flying over my head. We were so in love and happy," she says.  
But Martinez was unaware of what this decision would bring her. Six years later, she would sit in front of a desk writing an essay recounting how she has been a victim of gender-based violence. 
A Struggle Against the System (and Her in-Laws) 
When Martinez was dating her future husband, she visited his family several times. "They never expressed contempt against me being with him, not even his mother," she recalls. After they decided to get married, however, the drama and abuse began. "My mother-in-law was always against my decision to continue my studies and threatened me.  She always said that I was there to serve my partner." 
To Martinez's surprise, her partner didn't do anything. Instead, he also yelled at his fiancée, telling her that his mother had a point and that she had to respect the house's rules. "I remember that day. I was so emotionally damaged," Martinez recalls.  
Gender-based violence infringes on human rights. It's also life-threatening and can jeopardize the mental and physical health of the victim. According to The United Nations High Commissioner for Refugees (UNHCR), it's estimated that one in three women will suffer some form of violence in her life.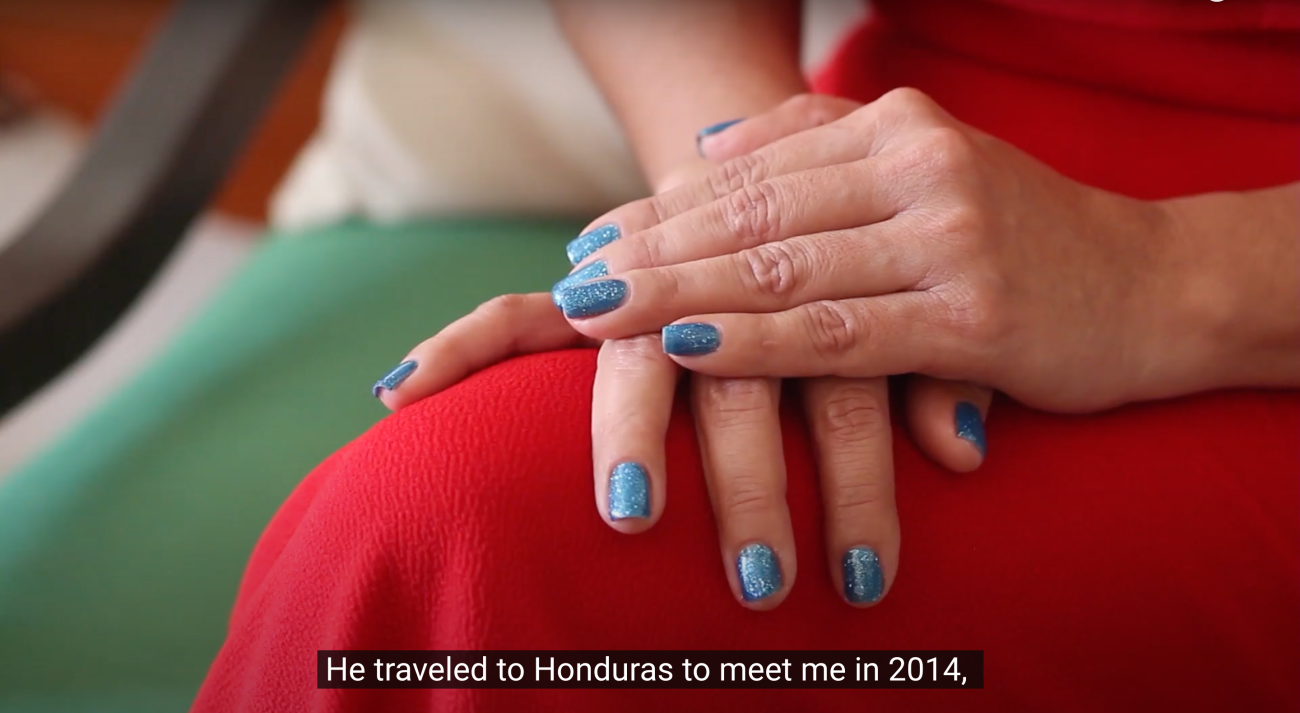 Gender-based violence isn't limited to interactions with a romantic partner. Parents, siblings, friends, or any person who sees the victim in a position of vulnerability can instigate violence, says Wendi Polanco, executive director and legal representative of Latiendo Juntas Guatemala, a non-governmental organization (NGO) that supports woman survivors of gender-based violence. 
"As a human being with emotions and feelings, since that day, I've felt so lonely and miserable," Martinez shares. She confesses that her husband and her mother-in-law, don't allow her to leave Guatemala, even though she has tried to. "They have me living in a cage; I have nightmares every night. That's why I've been writing during the day to let off some steam."
Gender-based violence in Central America is preventable. "Violence toward women is an issue that must be of interest to all of us at a social level. For a dignified solution to exist, the population, including men and boys, must be educated to break down sexist stereotypes," says Polanco. Adding that it's crucial to teach males from an early age that every woman has rights and deserves freedom to avoid "violent and machista practices." 
Additionally, Polanco suggests that countries in Central America should build resilient institutions capable of implementing programs that provide comprehensive assistance to women so that they feel supported, and empowered to file complaints against their perpetrators. 
"I know I'll get through this, because I'm a strong woman," Martinez says while glancing through the pages of the book she wants to call A True Story. Violence is a complex social issue, and in Central America this should change for women to stop living in fear, she adds.