COVID-19 shows no signs of abating. With nearly seventeen million confirmed cases and more than 650,000 deaths globally as of 31 July, this deadly pandemic has now spread to 216 countries. Sounding a warning, the WHO director general recently remarked, "too many countries [were] headed in the wrong direction." Interestingly, it is the Americas and Europe which have seen the greatest number of cases. South Asia, a region many had assumed was a crisis in waiting, has seen some of the lowest number of cases and deaths per million.
Given that testing rates are relatively low and data is less than reliable in South Asia, the actual situation may be much worse
Yet, it is premature to celebrate. Most theories about why South Asia had so few cases and deaths have been hard to prove. There is scant scientific evidence to support any of the floated theories—that it's something to do with a tropical climate, protection by virtue of the fact so many have received the BCG vaccine for tuberculosis, some immunity conferred by a previous malaria exposure, or that a weak viral strain circulating in the subcontinent will protect its people. South Asia, along with South America, is now witnessing the fastest increase in both COVID-19 cases and deaths, even as large lockdowns have mostly been relaxed. Given that testing rates are relatively low, data is less than reliable in South Asia, the actual situation may be much worse.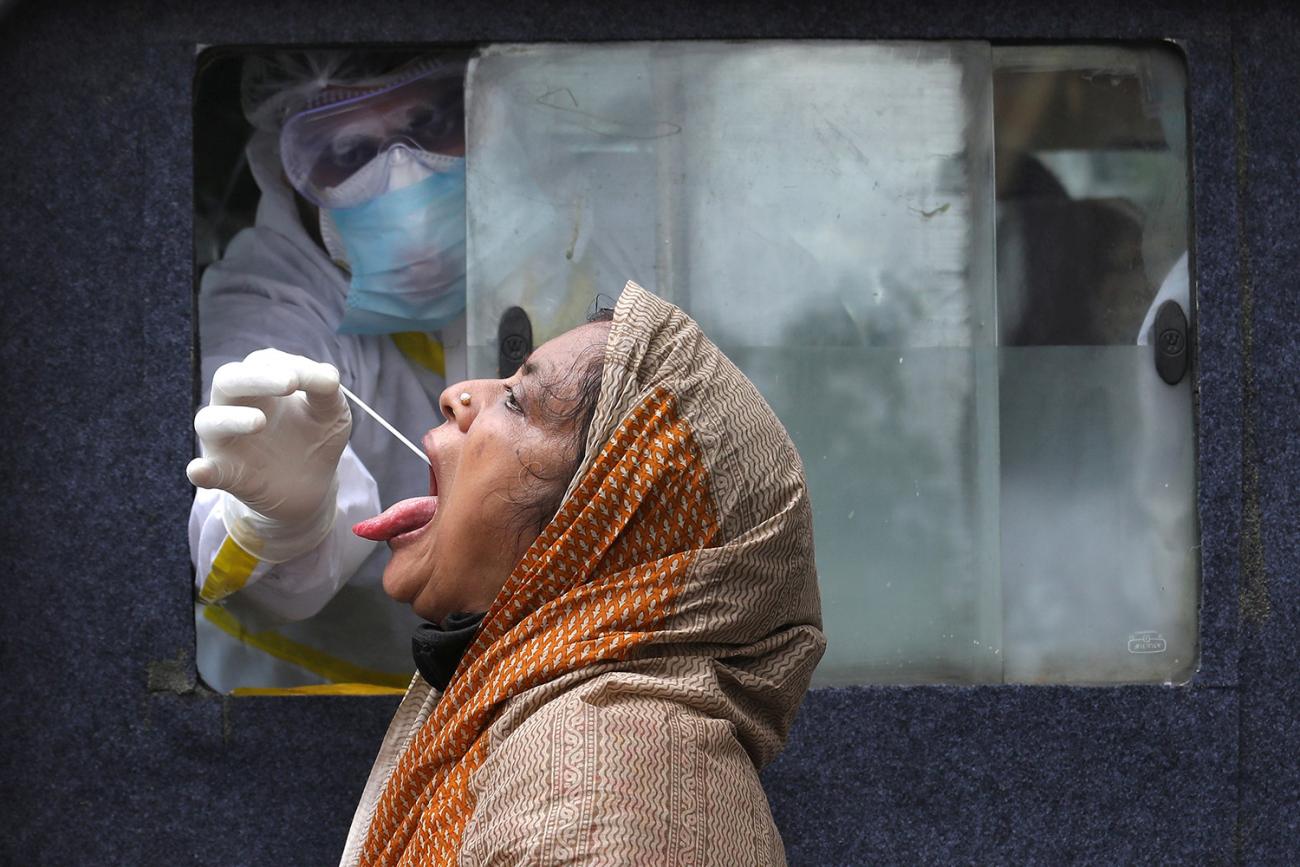 COVID-19 is Still Unfolding in South Asia
Health systems are being overwhelmed by COVID-19 in South Asia. Public hospitals are already operating beyond capacity in some cases and health professionals are overworked. In Pakistan, there are reports of hospitals turning away patients. Frontline health workers, often unprotected and poorly paid, are at the centre of the response, and at high risk of contracting COVID-19 themselves. This does not bode well as experts think that COVID-19 has not yet peaked in the region. India may peak as late as the last quarter of the year.
Delayed diagnoses and missed or irregular treatment for many
Public health experts warn that COVID-19 will derail progress on other important health goals in South Asia. Though governments in the subcontinent acknowledge the importance of maintaining essential health services, strict lockdowns in the initial phase have resulted in delayed diagnoses and missed or irregular treatment for many. Anecdotal reports also suggest that critical resources have been diverted towards surveillance, generating awareness, and contact tracing for COVID-19 at the expense of other diseases.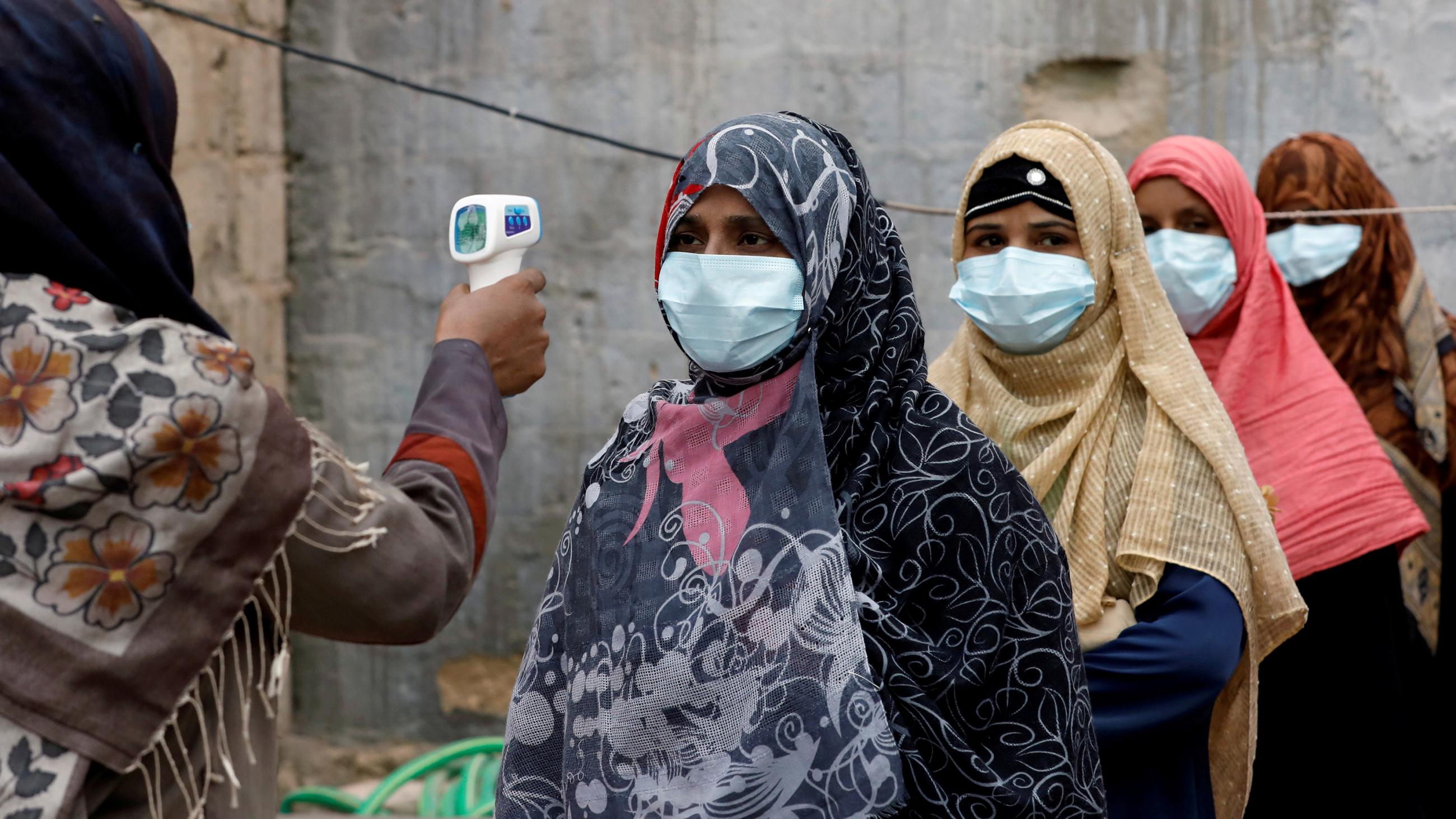 The impact is already visible. Almost forty million children in Pakistan are reported to have missed their polio vaccine drops after the cancellation of the nationwide vaccination campaign in April. Afghanistan, the only other country where polio is endemic, has detected polio in areas that had been previously declared disease-free.
2,400/day
An additional 2,400 children a day could die from preventable causes over the next six months because of COVID-19
In India, new TB cases dropped due to increased social distancing, but people already undergoing treatment for TB found it hard to get medicines during the nationwide lockdown. A rise in TB-related mortality is expected, and the inability of people to finish their treatment regimens could lead to the emergence of drug-resistant TB. Noting the disruptions to routine health services, Jean Gough, the UNICEF regional director for South Asia, has warned, "the number of children dying before their fifth birthdays is going to increase for the first time in decades." UNICEF cautioned that an additional 2,400 children could die every day from preventable causes over the next six months in South Asia because of COVID-19. Progress made over decades will be wiped out in months if urgent action is not taken.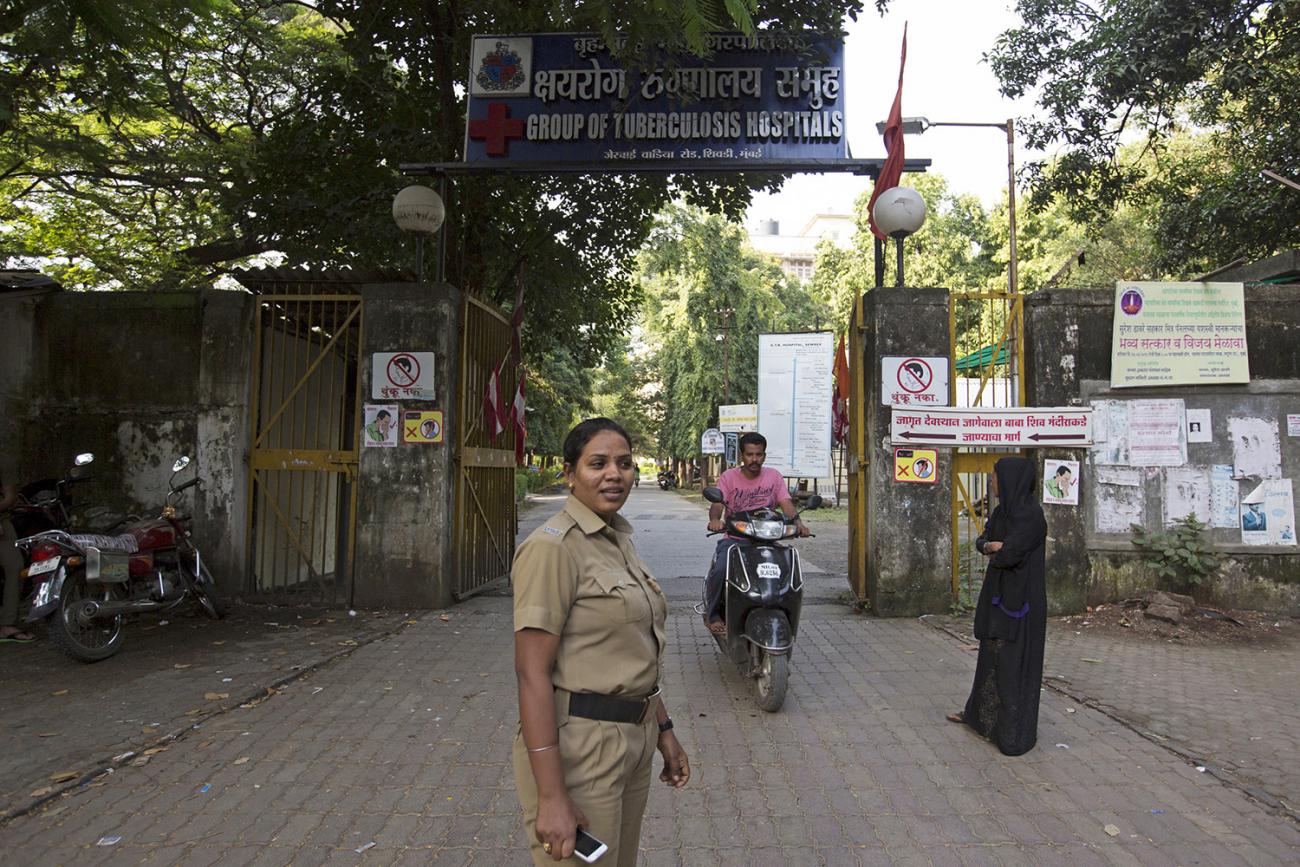 "Ordinary People" Are Being Left Behind
The pandemic has laid bare many of the wealth and class divisions in South Asian societies. In Bangladesh, professional bodies (judiciary, police) have secured beds for their own members and families at private hospitals, while ordinary people move from hospital to hospital seeking treatment. In a shocking incident, a nurse died after being denied treatment at the very hospital she worked in.
A nurse died after being denied treatment at the very hospital she worked in
The poor in Pakistan are unable to get themselves tested because there is a shortage of free government testing facilities and testing in private labs is too expensive. Migrant workers and frontline health workers are possibly the worst affected. Nepalese migrant workers returning from India were publicly blamed by Nepal's prime minister for causing the spread of the virus in the country, even as his government failed to meet the needs of the returning migrants. In India, women community health workers, who are often at the frontline of the COVID-19 response and crucial to resumption of essential health services, have had to work without protective gear.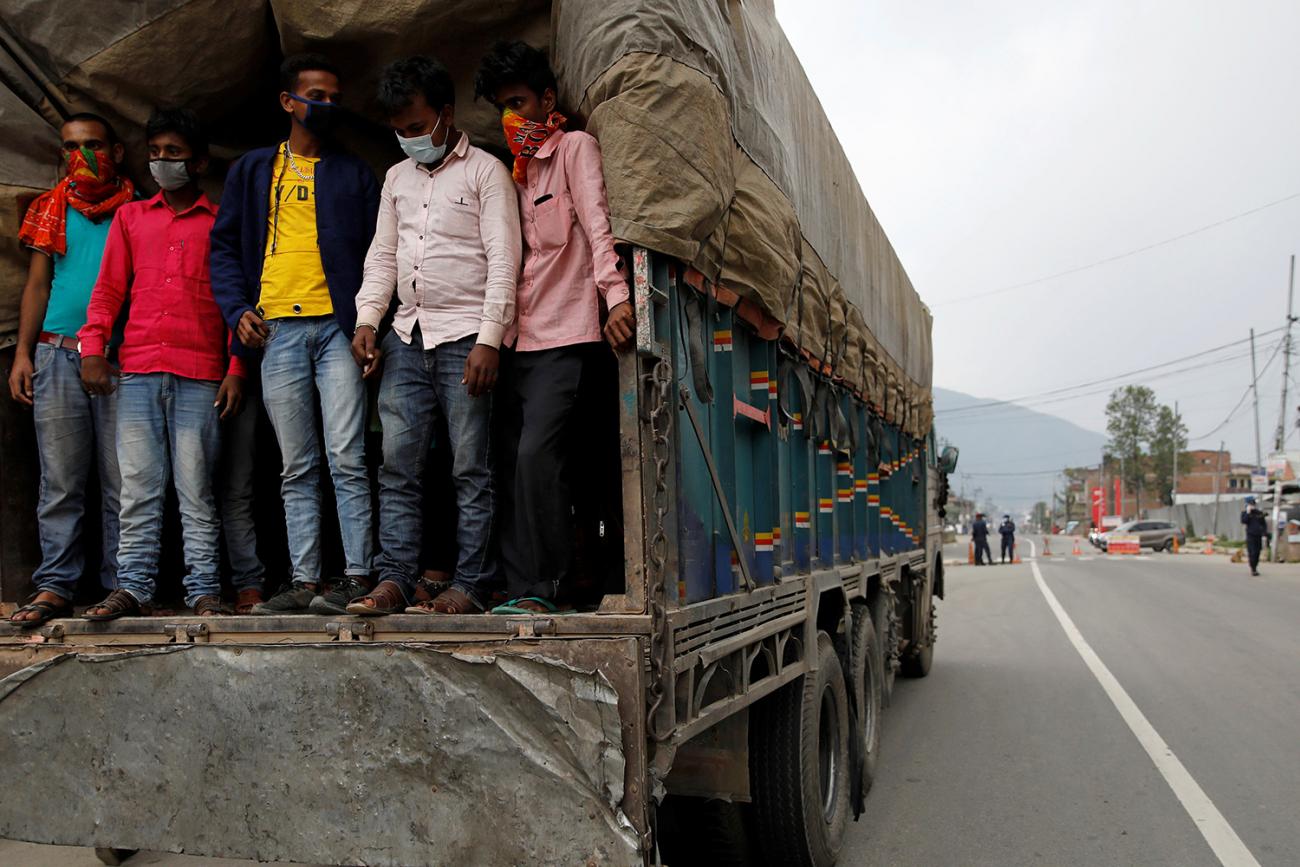 Global Solidarity Is Also Fraying at the Edges
Will South Asia's troubles end when a vaccine is found? A safe and effective COVID-19 vaccine may not be available before 2021 and may be in short supply initially. More worryingly, countries may not have equal access when it does become available.
A dual system that will prioritise the needs of self-financing countries, possibly at the expense of vulnerable populations
The WHO is working on a Global Allocation Framework that will determine allocation of vaccines between and within countries based on country context and epidemiology. Linked to this, Gavi, the vaccine alliance, has launched an innovative financing mechanism to ensure access to COVID-19 vaccines, based on the WHO Framework. Unfortunately, it appears that only the low and lower–middle-income countries, which need donor assistance to buy the vaccines, will be bound by the WHO Framework. Rich countries, that can self-finance, will receive a proportion of the real-time vaccine production, which they can use as they see fit. This will create a dual system that will prioritise the needs of self-financing countries, possibly at the expense of vulnerable populations (elderly, health-care workers, people with other health conditions) in lower-income countries. Separately, Britain, the United States, and the European Commission, have already secured numerous bilateral contracts for vaccines.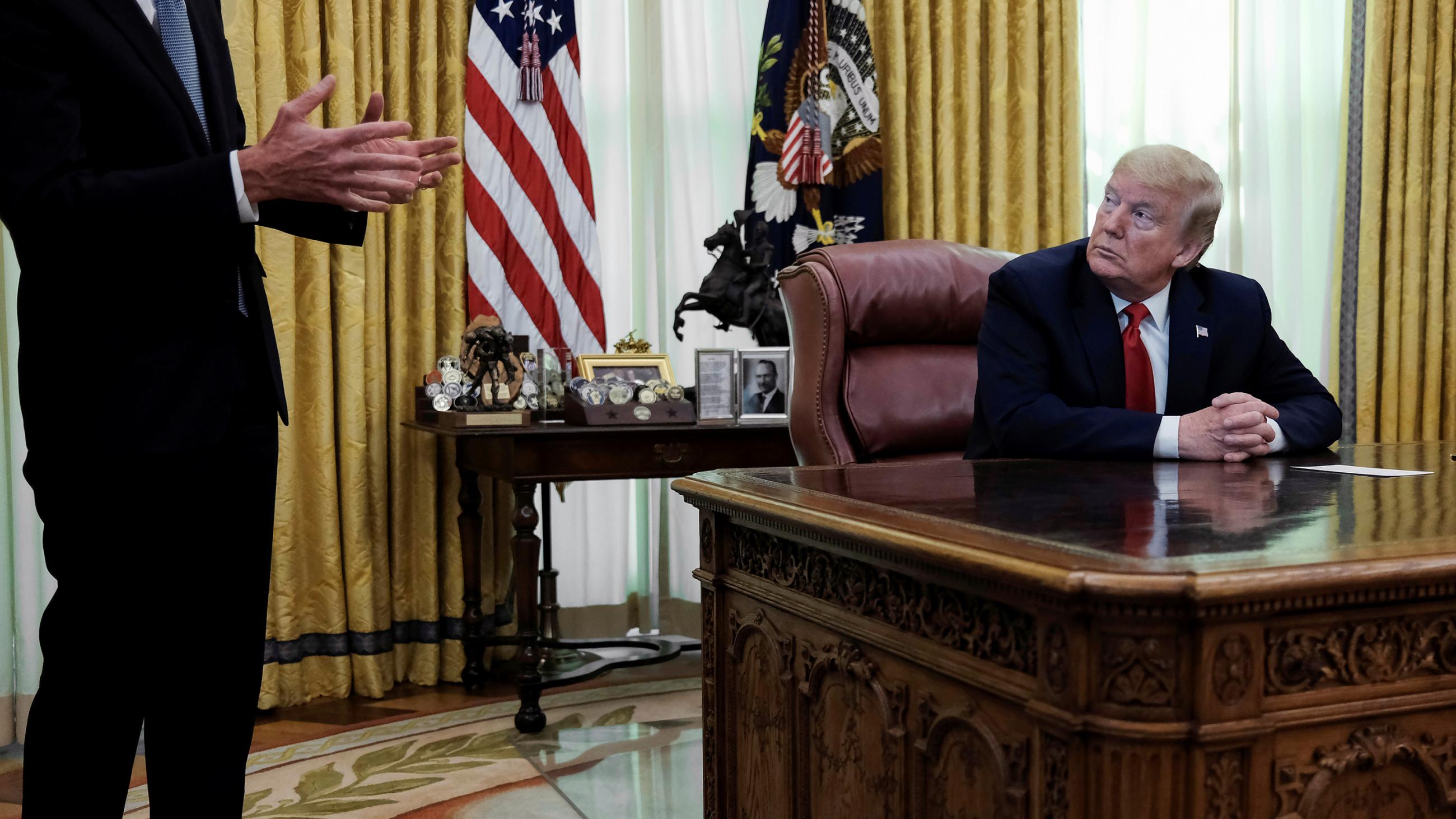 The same has been observed for essential medicines. The United States recently bought virtually all the stocks of remdesivir from Gilead, one of the few drugs proven to work against COVID-19. Even though voluntary licensing agreements may fill some gaps for remdesivir, it will still leave many countries without any supply for the next few months.
Almost All
The United States recently bought virtually all the stocks of the COVID-19 drug remdesivir from its manufacturer Gilead
Global efforts to ensure adequate availability of testing, treatment, and vaccines are also already falling behind. The Access to COVID-19 Tools Accelerator initiative, which had estimated that a total investment of $31.3 billion would be needed for this over the next eighteen months, has only been able to secure 11 percent of that amount (in pledges) for access to diagnostics, therapeutics and vaccines under the initiative. The stakes could not be higher. In addition to COVID-19 related morbidity and mortality, we could lose much hard-won progress in health. Leadership, state capacity, and, social trust will matter immensely as South Asian countries continue to deal with this crisis. Furthermore, as the UN Secretary-General António Guterres put it, "this is, above all, a human crisis that calls for solidarity." Can leaders and decision-makers in South Asia rise to the occasion?
There are three ways they can start that climb.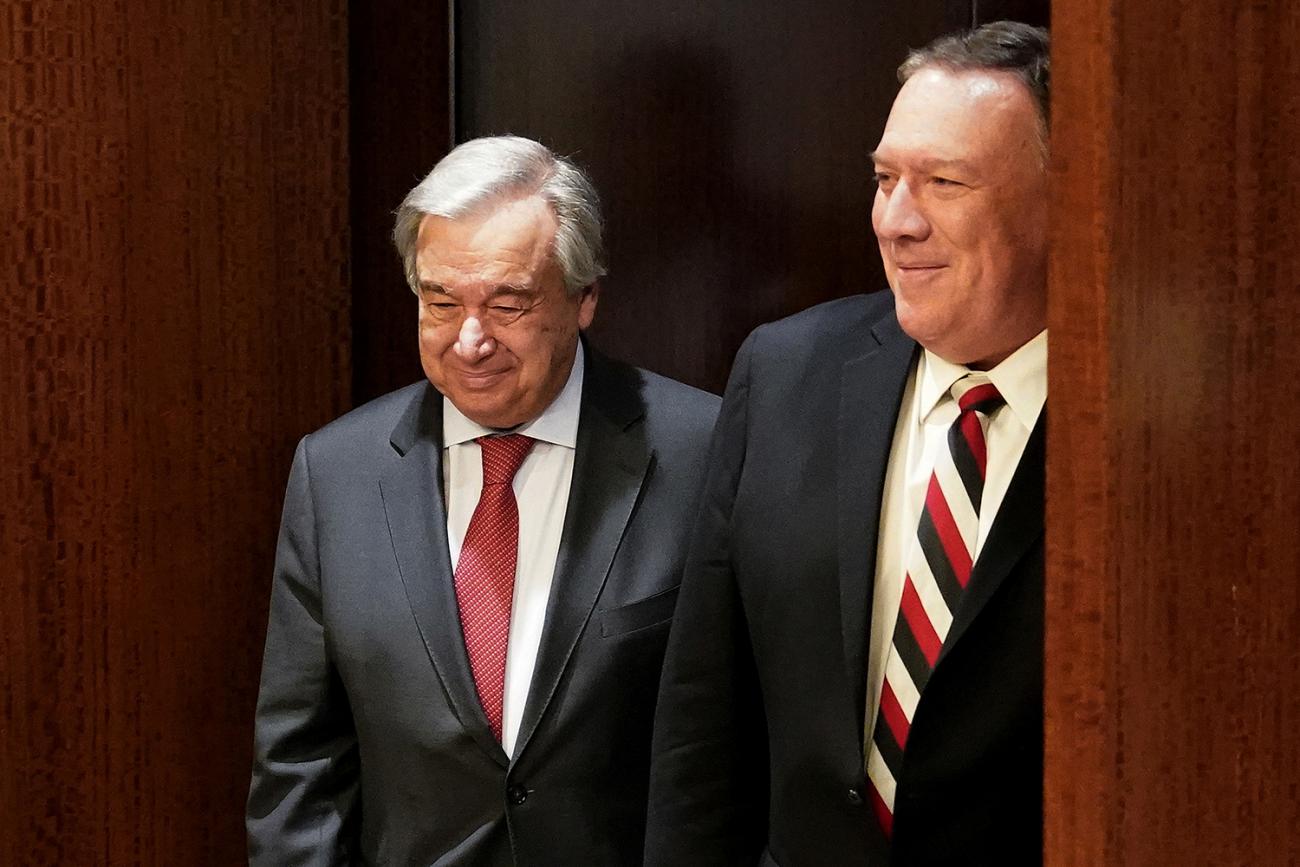 First, Political Leadership Must Set a New Tone for Regional Cooperation
The countries in the region have always struggled with unity and integration. Dealing with COVID-19 has proven to be no different thus far. In March 2020, India's Prime Minister, Narendra Modi, convened a video conference of leaders from the South Asian Association for Regional Cooperation (SAARC) nations.
This is, above all, a human crisis that calls for solidarity

UN Secretary-General António Guterres
However, Prime Minister Imran Khan of Pakistan did not attend the video conference. Regional cooperation on COVID-19 has been hamstrung by the trust deficit between India and Pakistan. Looking at the South Asian Association for Regional Cooperation web site, one might even think that COVID-19 is a non-issue in South Asia. In contrast, other regional networks have galvanised region cooperation. The  Association of Southeast Asian Nations (ASEAN) has seen cooperation through the sharing of timely information and technical exchanges, the African Union has come together through a joint continental strategy, and the European Union has battled internal divisions to work together under the umbrella of the European Centre for Disease Prevention and Control.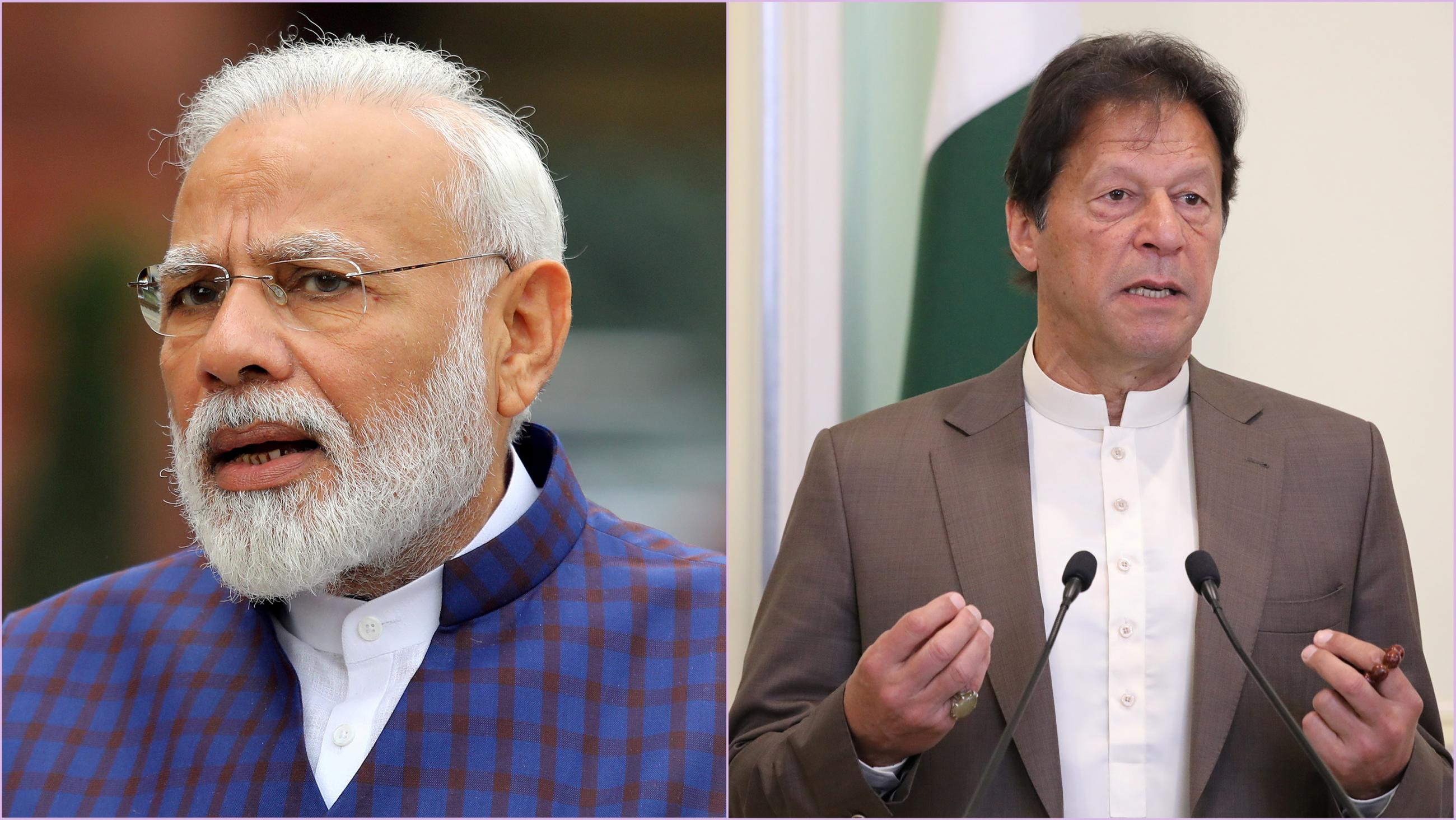 COVID-19 gives prime ministers Modi and Khan a unique opportunity to make a break from the past. If they can rise above narrow national interests, they could change the course of COVID-19 in South Asia. This can unlock the benefits from regional cooperation in health for the entire South Asia region, including those accruing from data and knowledge sharing, technical exchanges, a regional health security framework, and health commodities (e.g. medicines and vaccines).
COVID-19 gives a unique opportunity to make a break from the past
South Asia is home to a quarter of the people in the world and will need millions of COVID-19 vaccine doses just to cover its vulnerable groups. A South Asian Association for Regional Cooperation strategy to produce and equitably distribute the COVID-19 vaccine could be a game changer in the fight against COVID-19. Working together will improve the chances of countries in the region securing access to a safe and effective vaccine. Similarly, they will benefit immensely from learning about each other's experience in battling COVID-19 and being able to tap technical expertise across the region. Sri Lanka and the Indian state of Kerala, which have been the exemplars in South Asia, have much to offer.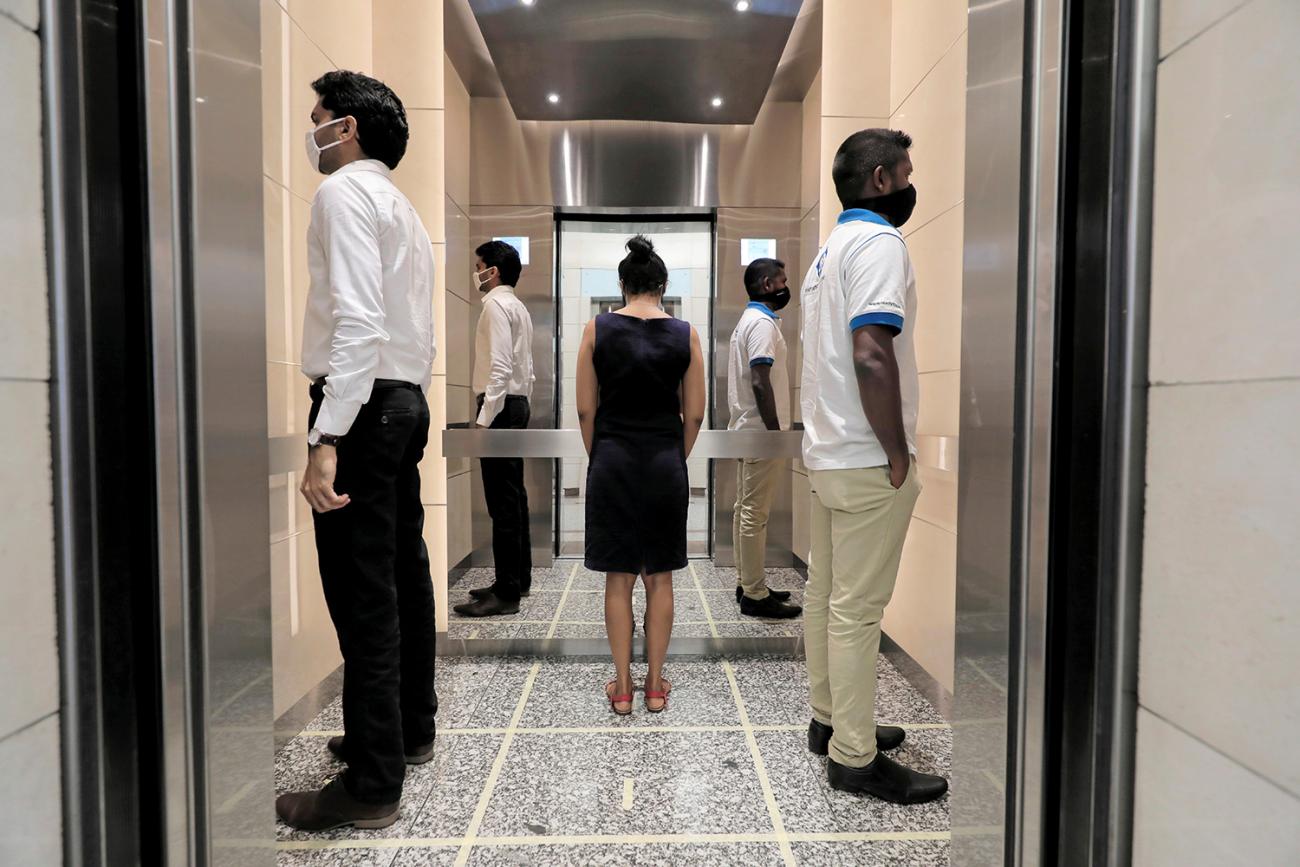 Second, Strengthen Health Security and Related Capabilities
The Global Health Security index, which includes thirty-four indicators across six categories, assesses and benchmarks health security and related capabilities of countries. Barring India, all South Asian nations appears outside the top hundred (the index covers 195 countries). While COVID-19 is making some people question the index (the U.S is ranked highest but has fared worse than any other country in coronavirus), the index does offer a useful framework for identifying gaps. 
Only One
Only one South Asian nation (India) is in the top 100/195 countries ranked according to the Global Health Security index
One notable weakness in South Asia appears to be emergency preparedness and response planning. For example, India's response to COVID-19 has been shaped by two laws—an outdated nineteenth century Epidemic Diseases Act and a Disaster Management Act that does not mention epidemics or public health emergencies. Similarly, Pakistan does not appear to have a national public health emergency response plan in place. Both India and Pakistan could benefit from Bangladesh, which has developed an emergency response preparedness plan in 2014 that includes plans for responding to pandemic situations. It details mechanisms for developing surge capacity to manage patient loads, sustain essential services, and reduce the social impact of pandemics.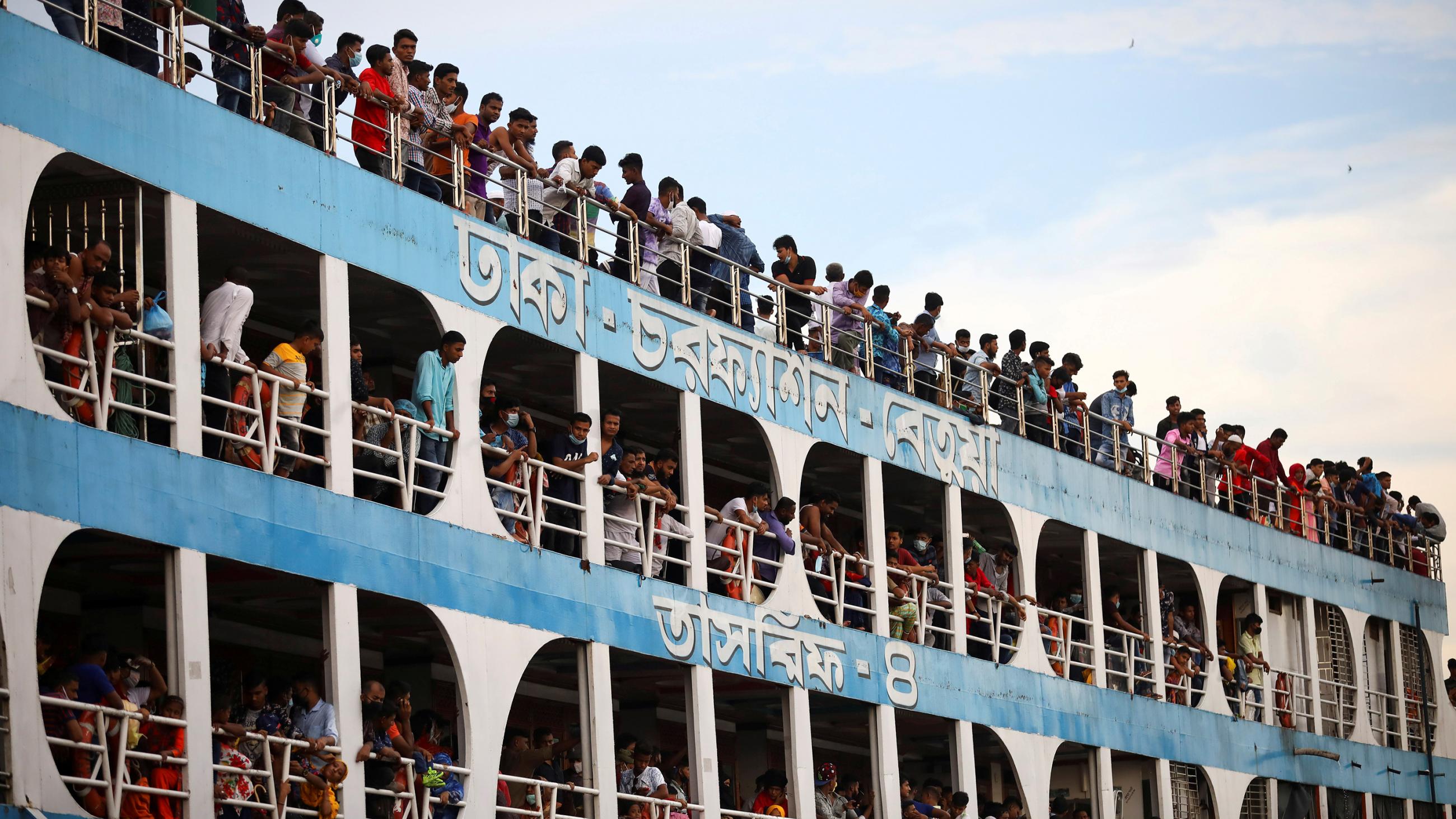 Another area of weakness, particularly from a regional perspective, is the glaring lack of cross-border agreements on health security-related matters. South Asia is possibly one of the worst regions when it comes to cross-border agreements, protocols, or memoranda of understanding between neighbouring countries. While there are some cross-border collaborations on specific known diseases (e.g., between Pakistan and Afghanistan on surveillance and vaccination for polio), these agreements are not necessarily related to public health emergencies, and they have not been used as the basis of any collaboration in the pandemic. But coronavirus does not respect borders and recognizes no ideological differences between countries. Even if South Asian countries are not in the habit of working together, surely the enormity of the challenge confronting them should make them rethink that.  
There are one too many chinks in the region's health security armor
Weak emergency preparedness and response planning, and lack of cross-border collaboration, are not the only areas of concern. There are one too many chinks in the region's health security armor. We are still in the middle of the COVID-19 pandemic. It is therefore unrealistic to expect that countries will fill in the gaps overnight in their abilities to prevent, detect, and respond rapidly to pandemics and health emergencies. But, given that another pandemic with possibly worse consequences may not be far out, it would be prudent to start acting now.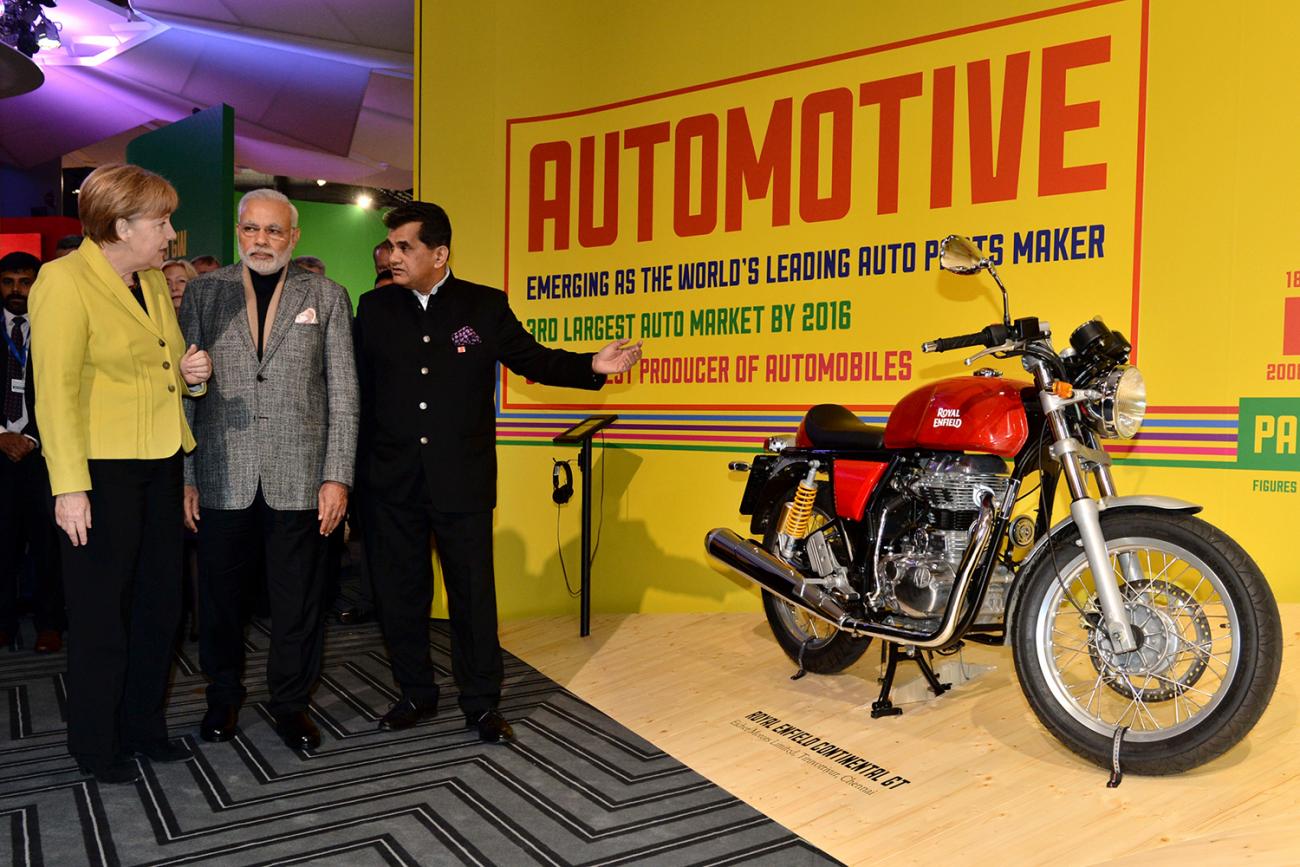 Third, Essential and Pro-Poor Health Expenditure Must Be Protected
Amitabh Kant, CEO of India's Niti Aayog, has said and firmly believes, "India must spend 5 percent of its GDP on healthcare." Public health expenditure in India currently stands at little more than 1 percent of GDP. The rest of South Asia does not fare much better. According to the World Bank, the average for public health expenditure in low-income countries in 2017 was 1.25 per cent of GDP. Afghanistan, Bangladesh, Pakistan, and India spend less than that. The average for South Asia is 0.94. Compare that to 2.74 for East Asia & Pacific (excluding the high income countries). Unfortunately, in some countries, this is unlikely to change anytime soon. Pakistan continues to prioritise military spending over health despite the harsh realities of COVID-19.
1 Percent
Public health expenditure in India currently stands at little more than 1 percent of GDP
COVID-19 will only exacerbate the situation. Temporary economic contractions are forecast across all of South Asia, with the region set to experience its worst economic performance in the last forty years. Even as countries increase health spending in the short and medium term to tackle COVID-19, decreasing tax revenues and increasing government debt obligations will put pressure on total government health spending  in the long term, unless there is a firm commitment to increase the share of government revenues allocated to health. There are also fears that households, particularly low income ones, may cut back on health spending as the economic crisis deepens further. Primary health care, community-based health care, and protection of frontline health workers are critical in mounting an effective response to COVID-19 and maintaining progress on other health goals in South Asia. These will help build the strong and resilient health systems this region so desperately needs. While there may be many demands on already stretched budgets, it is important to remember that strong primary health care systems are the most effective way of improving health security.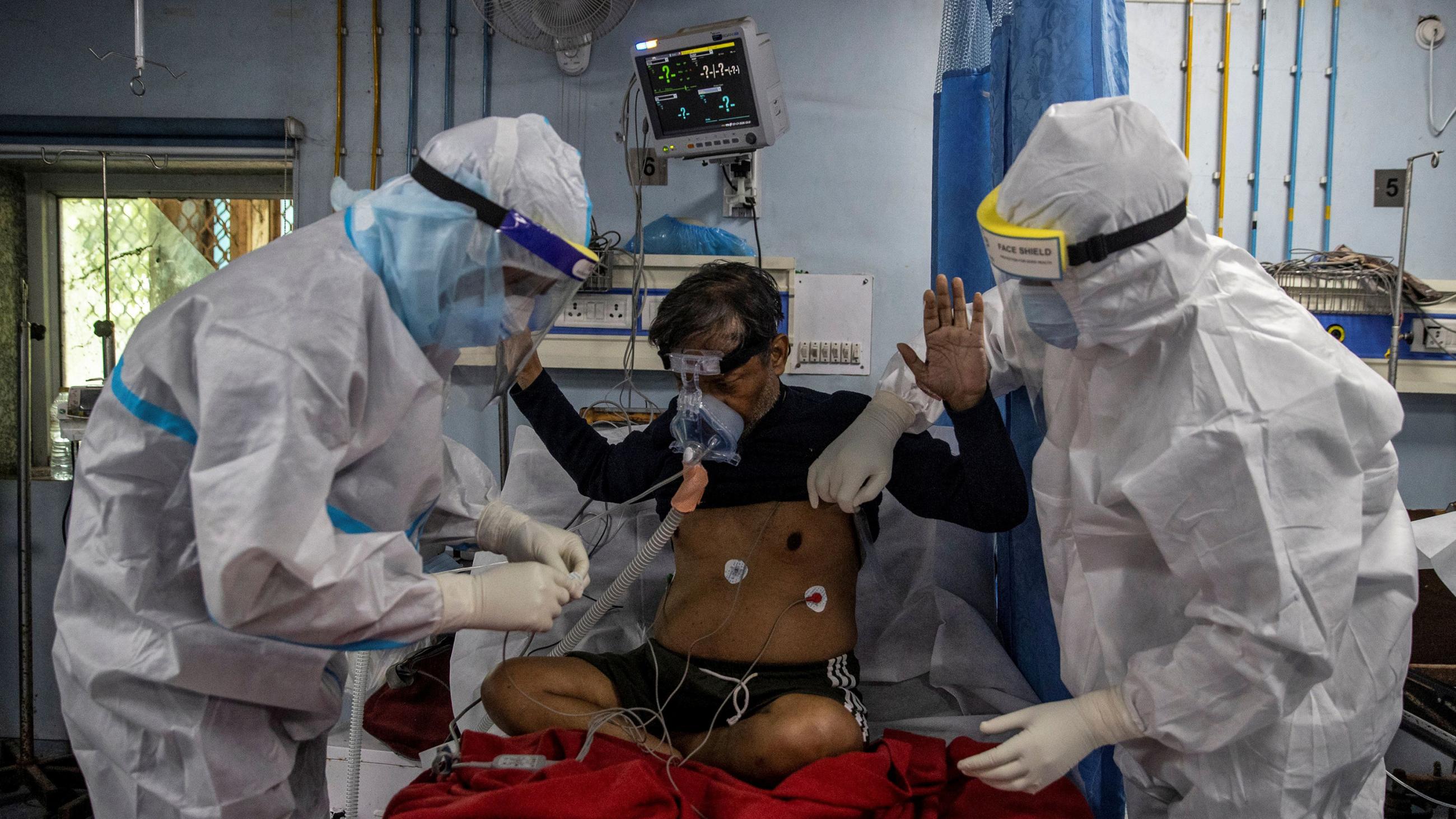 The New Playbook
Prime Minister Modi, speaking at his first South Asian Association for Regional Cooperation summit in 2014, remarked "Nowhere in the world are collective efforts more urgent than in South Asia—and nowhere else is it so modest. There is much to learn from each other; even more—to do together."
Nowhere in the world are collective efforts more urgent than in South Asia—and nowhere else is it so modest

India Prime Minister Narendra Modi
Prime Minister Khan, in a speech on South Asian Association for Regional Cooperation's Charter Day in 2019, had commented that "Pakistan was a firm believer in the strength and potential of regional cooperation for individual, national and regional development." There cannot be a better time for the two statesmen to prove that these comments were not just platitudes. Collaborating to battle COVID-19, even in the larger regional interest, may seem like a high risk strategy, but is also one that carries huge rewards. COVID-19 presents the two prime ministers with that once-in-a-generation chance to reset the South Asian Association for Regional Cooperation.
It is said that every crisis brings an opportunity. The region's leaders will not get a better one to correct years of neglect of health security and chronic under-investment in the health sector. Doing so will not just help countries in the region deal better with the ongoing pandemic, but also put South Asia on a different health trajectory.