During their first 100 days in office, President Joe Biden and Vice President Kamala Harris have prioritized tackling the twin health and economic crises at home, even as COVID-19 continues to pose serious challenges globally. Having come to office amidst a global pandemic—and economic shutdown—the Biden team moved quickly to launch the President's "Build Back Better" agenda. After signing the American Rescue Plan into law to provide immediate aid to those hardest hit by the pandemic economy, Biden has announced two other legislative proposals: the American Jobs Plan and the American Family Plan. Welcome news for an economy deeply challenged by the pandemic over the past year.
 
But unlike so many stockholders and technology executives who have grown richer over the past 12 months due to our increasing reliance on digital platforms during our stay-at-home economy, lockdown measures have hit American women and communities of color—particularly women of color—hard. These communities are under-represented in the expanding sectors of the tech economy, especially in the higher-skilled, higher-paid areas. And a lack of broadband access, tech savvy, and internet literacy undercuts the abilities of many marginalized communities at home and abroad.
Leisure and hospitality saw heavy cuts in womens' jobs during the holiday travel season when these parts of the economy typically soar
In a CNN op-ed I wrote about a year ago, I coined the term "Color of Covid," critically examining the race and gender justice paradoxes the pandemic unmasks. As I noted in a subsequent piece, Black and Latinx Americans continue to be overrepresented among both essential workers and the unemployed. Facing a similar duality, women, especially women of color, are also part of the invisible army of frontline workers who keep our economy afloat, yet have borne the brunt of job losses this past year—what I call the "Gender of Covid."  
Not only did working moms face a huge dip in employment in September 2020—with the return of children to online school—women were hard hit again this past December. Due to quarantine measures during the winter wave of the virus, leisure and hospitality saw heavy cuts in womens' jobs during the holiday travel season when these parts of the economy typically soar. Women have also suffered dramatic declines in employment in government, education, and health-care jobs due to economic shutdowns on state and local government and social services sectors.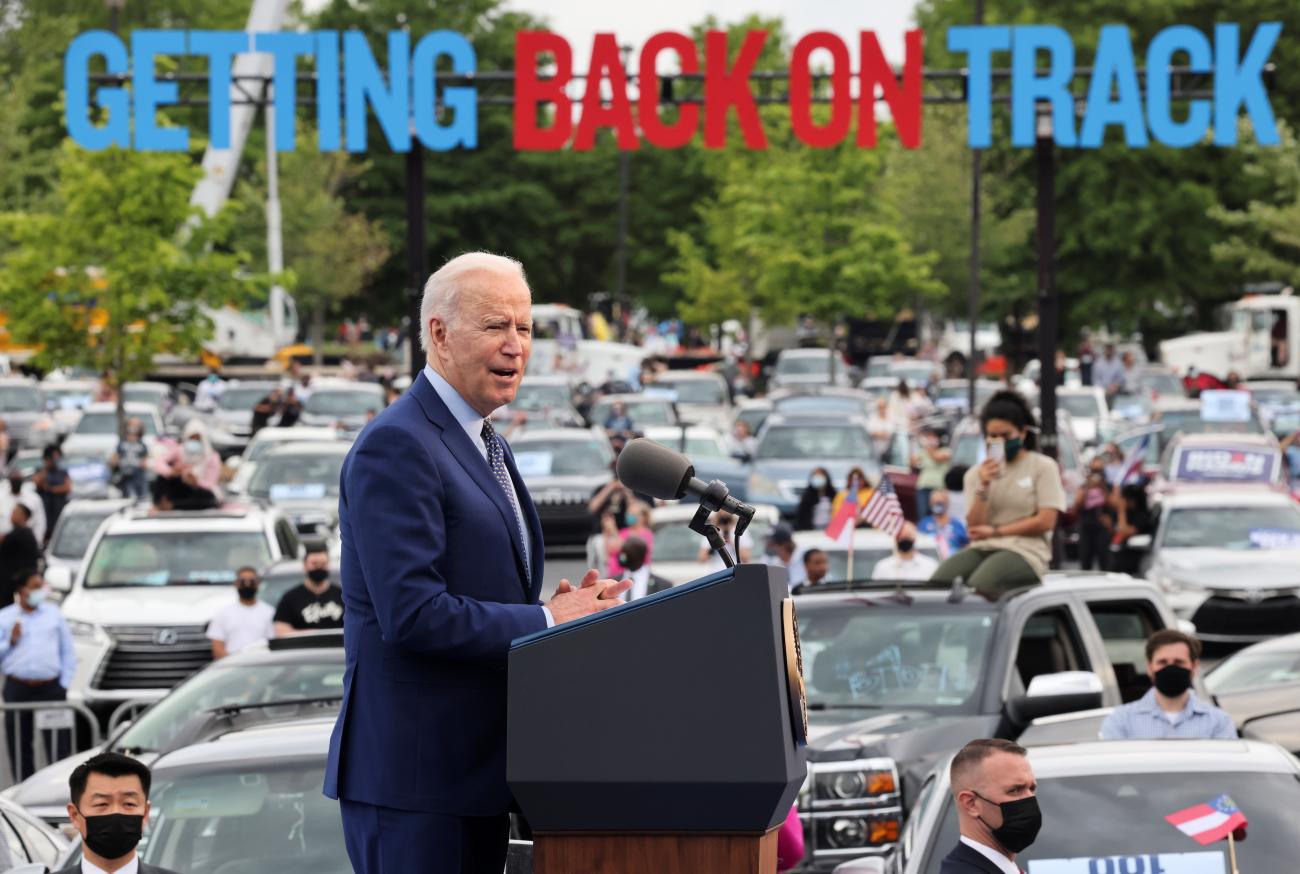 Given the impacts on these historically female industries, economists call the current economic crisis a "shecession." By contrast, men were more heavily affected during the 2009 downturn, when the housing slump affected jobs in manufacturing and residential construction. During the pandemic, job loss has been particularly severe at the intersection of race and gender, with Black, Latinx, and Asian American women disproportionately affected.
 
Enter President Joe Biden—"a man with a plan. Three plans, actually." After his first legislative victory with the American Rescue Plan, Biden announced the American Jobs Plan and American Family Plan as the other two legs of the stool. While extremely laudable, it's worth unpacking how the dichotomy between these two proposals reinforces the gender divide between the job market and the family.
Economists call the current economic crisis a "shecession"
The American Jobs Plan is an infrastructure plan. It includes billions of dollars to support transportation projects; broaden broadband access and modernize electric grids. It aims to bolster affordable housing construction, renovation, and capital improvements; construct and improve public schools; assist manufacturers; and expand clean energy. As a recent Georgetown University report notes, 90 percent of infrastructure jobs are held by men, and the majority of new jobs created would be in male-dominated fields. While the report also indicates that Black and Latinx men are disproportionately employed in the infrastructure sector—and will thus benefit the most in the short term—over the long run, a greater proportion of infrastructure jobs will go to workers with bachelor's degrees.
As for expanding broadband, the authors of a recent Brookings article about how federal infrastructure investment can get Americans working again wrote that compared to the general workforce, broadband workers (involved in the installation of equipment) are more male, older, have less formal education, are better paid, more likely to work full-time, are more likely to be covered by a union, and they face lower barriers to entry. What's more, in contrast to today's unemployed and underemployed population, broadband workers are not only more likely to be male, they are more likely to be white. On the flip side, broadband occupations offer limited pathways to higher-paying jobs and are expected to experience less growth over the next decade than most other occupations.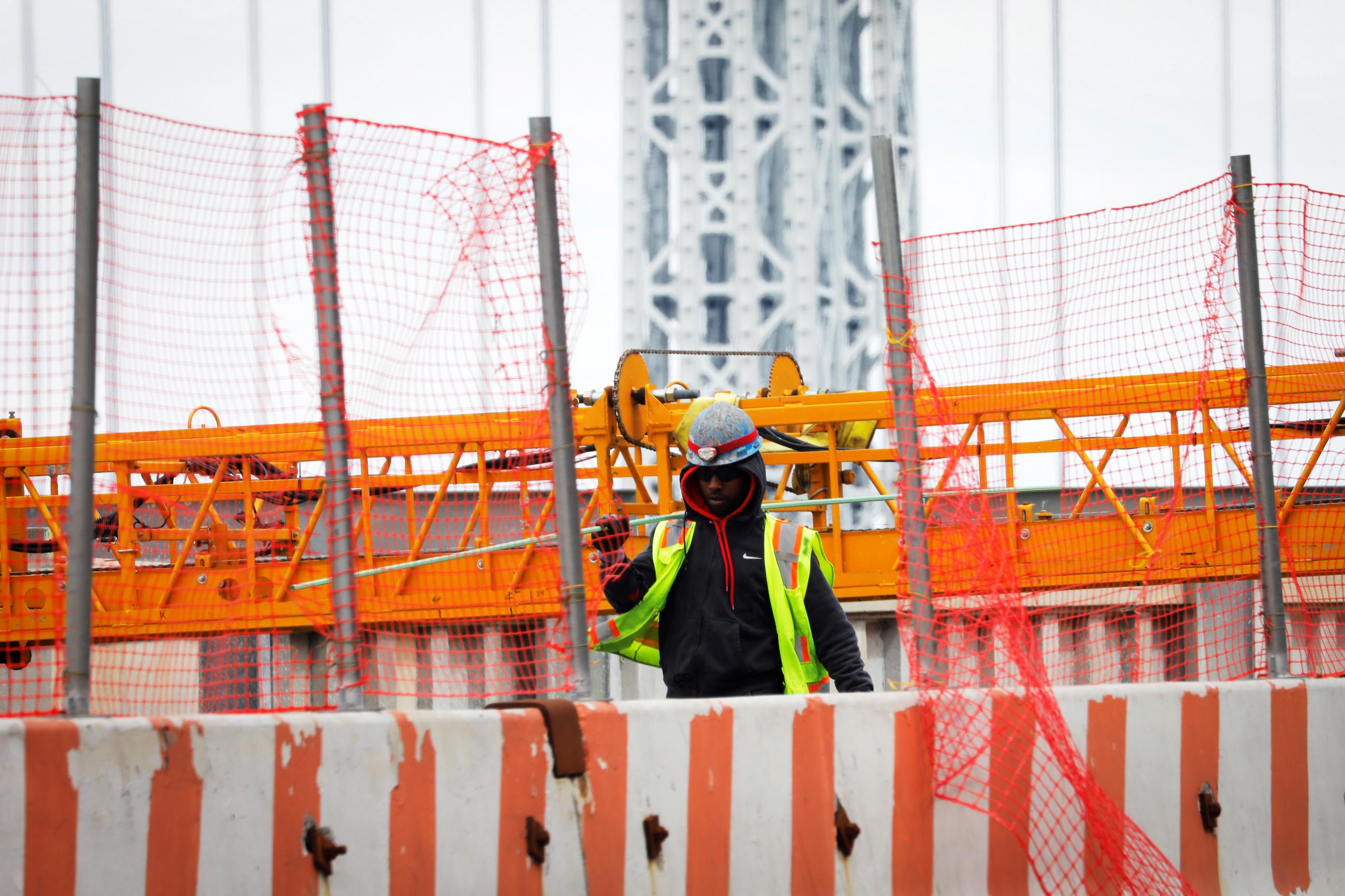 Of course, the goal of expanding broadband access goes beyond creating jobs. With the digital divide, more than 30 million Americans live in areas that lack adequate broadband infrastructure, including over 35 percent of rural Americans. There's a stark digital divide within urban areas too: a much higher percentage of White families use broadband internet than Black or Latinx families at home. In announcing the Jobs Plan, the White House noted that Black and Latinx Americans are less likely to have broadband at home.
A similar gender divide exists in construction. According to the U.S. Bureau of Labor Statistics, in 2020, men constituted 89 percent of the construction workforce, and white workers made up 89 percent of this sector.
Two aspects of the Jobs Plan are promising for women. First, apprenticeship programs in the plan may help women and people of color become skilled infrastructure builders. Second, the Jobs Plan puts $400 billion toward home- or community-based services for those who are aging  or have disabilities. This part of the Jobs Plan is controversial, as opponent note that the notion of "infrastructure" should be limited to physical infrastructure (such as bridges and tunnels), not human infrastructure.
89 Percent
In 2020, men constituted 89 percent of the construction workforce
As Ai-jen Poo and Heather McCulloch noted in the Hill earlier this year, just as physical infrastructure—roads, bridges, and tunnels—connect workers to jobs, the human infrastructure of the care economy serves as a bridge for workers—especially working moms, who rely on child caregivers in order to work. Because these care worker jobs enable parents and guardians to do their jobs, they offer a double benefit to the economy: are workers are typically female—mostly women of color and many are aging baby boomers. The care economy is truly the future of work
 
The American Family Plan is the proposal that is more likely to support women workers. The Family Plan will provide billions of dollars to expand access and improve child care; create national comprehensive paid family and medical leave for the first time ever; and access to education (including universal pre-K, increased Pell Grants, two tuition-free years of community college for all Americans including the Dreamers and investments in historically black, tribal, and minority colleges and universities.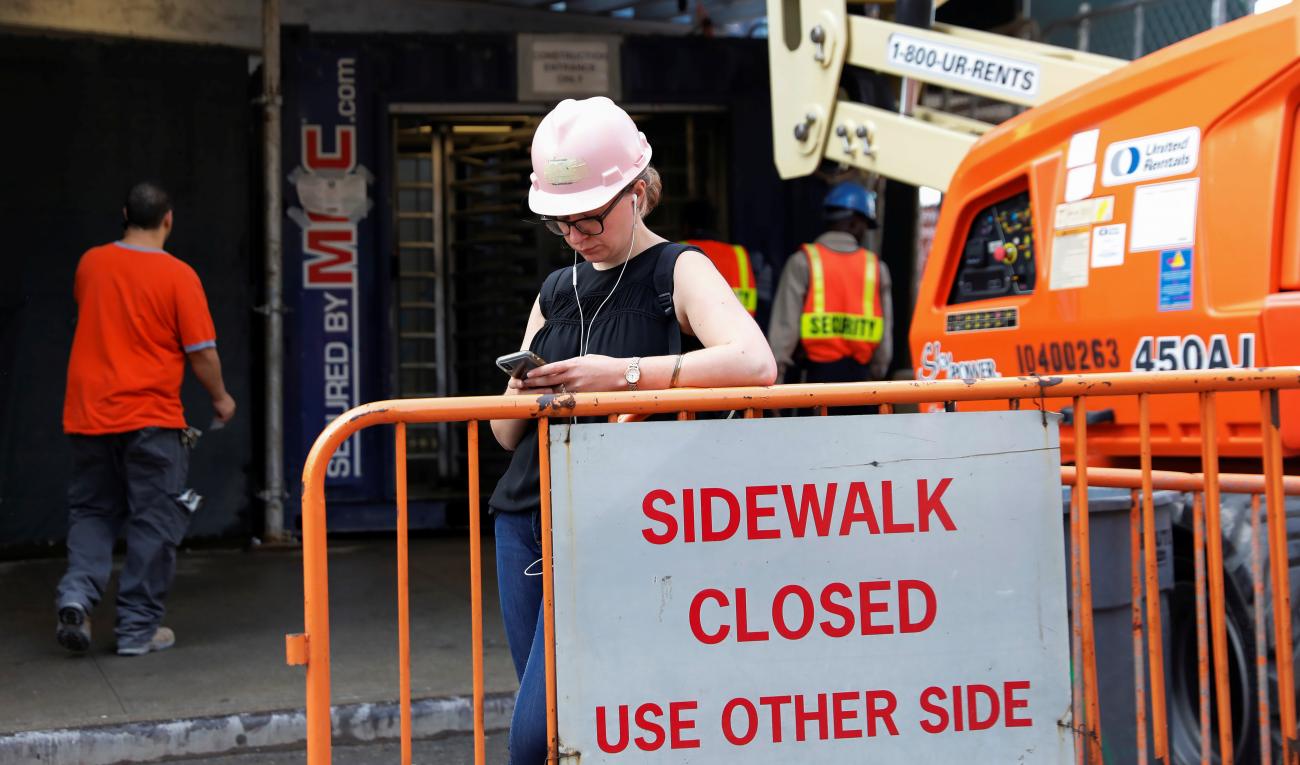 Mark Zandi, chief economist at Moody's, predicts that overall 60 percent of Jobs Plan jobs will go to men, compared to 60 percent of Family Plan jobs which will go to women. Representative Katie Porter (D-Washington) argues that it is a mistake to divide these proposals into two buckets, because everything in these proposals is about our economic recovery and Congress will divide Biden's proposals as they see fit.
"However it gets rolled out, the pieces fit together," despite the fact that, historically, "infrastructure jobs" has been code for men's jobs, says Porter.
The fallout of the pandemic has revealed how integral support for families is to a strong workforce and economic productivity. Given the political debate about what counts as infrastructure, the division between supporting physical infrastructure (in the Jobs Plan) and our critical human infrastructure of care (in the Family Plan) risks creating a hierarchy of legislative priorities.
Historically, "infrastructure jobs" has been code for men's jobs
Even before adoption of the Jobs and Family Plans, job gains were stronger for men than for women in the early part of the economic recovery from the pandemic, according to March 2021 data from the Institute for Women's Policy Research.
 
During his run for president, Biden's campaign outlined a vision for a "stronger, resilient, and inclusive economy." To realize this vision, the Biden team will need to help America—and the world—realize that the future of work and the future of families are intertwined. And by placing women, and especially women of color, at the center of the legislative framework, our lawmakers will create more effective solutions for us all.