"To truly address the health inequity that continues to fuel this pandemic and prolongs our efforts to end it, we must work together to invest in our health systems, so they are resilient and provide quality care for all."
This urgent message, delivered by Carissa Etienne, Director of the Pan American Health Organization (PAHO) and Regional Director for the Americas of the World Health Organization (WHO), at the White House Global COVID-19 Summit on September 22, 2021, highlights the importance of strengthening our health systems in order to achieve equitable COVID-19 vaccination and recovery.
The summit earlier this fall, called "Ending the Pandemic and Building Back Better," was attended by more than 100 global leaders and saw commitments to vaccinate the world, save lives now, "build back better," and call the world to account. President Biden asked countries "to do more, but to do enough to end the pandemic." 
Commitments included an additional 850 million COVID-19 vaccines to be donated globally, with the United States pledging $370 million for vaccine readiness and $380 million to Gavi, the Vaccine Alliance, a key actor leading the COVAX initiative. The United States also announced the establishment of a new $10 billion global health security financial intermediary fund for pandemic preparedness hosted by the World Bank, and committed to an initial $250 million and mobilizing another $850 million through the U.S. Congress. The United States also announced an intention to commit $50 million to increase access to oxygen in countries around the world, and urged global leaders to establish a Global Health Threats Council to monitor future infectious disease spread, and sound the alarm to prevent future pandemics.
This past week, global health leaders gathered in Berlin for the World Health Summit, where the discussions centered around a pandemic treaty. Tedros Adhanom Ghebreyesus, Director General of the WHO, made a case for a treaty, saying, "The result is a global health architecture that is complex and fragmented. That's why we believe the time has come for a legally-binding international agreement or treaty on pandemic preparedness and response."
The time has come for a legally-binding international agreement or treaty on pandemic preparedness and response
As the COVID-19 pandemic continues to claim lives, with a global death toll of more than 4.9 million people, these commitments are welcome and so are the calls for vaccine and health equity. However, the donations overlook a major concern for COVID-19 recovery: a gender-responsive approach to the pandemic and health workers. COVID has shone a harsh light on gender inequities, which serves as proof of concept for a gender-responsive approach to health security and pandemic response and preparedness. Health-care workers—the majority of whom are women—are dying at horrifying rates. Most recent estimates from the WHO show health worker deaths globally were between 80,000 and 180,000 from January 2020 to May 2021.
Leading global health organizations such as WHO, Gavi, the Global Fund, and non-governmental organizations, including Women in Global Health (WGH), International Council of Nurses, the International Confederation of Midwives and others have made note of the key roles that health-care workers—of which 70 percent are women—play in delivering health care globally. Women have made extraordinary contributions on the frontlines of this pandemic. Yet, even in normal times, women hold only 25 percent of the decision-making roles in health, and this pattern has been repeated in the pandemic. Women are the experts in health systems but they are clustered into lower-paid and unpaid, lower status jobs, frequently in unsafe working conditions, and they are subjected to sexual harassment. Despite these facts, the health workforce was mentioned in less than one-third of speeches during the September White House Global COVID-19 summit. And only one-third of speeches were delivered by women. Merely one in ten summit talks made any mention of gender, and none of those were from heads of state. Similarly, most discussions at the summit were gender blind. This has been the case in the global fora from the start.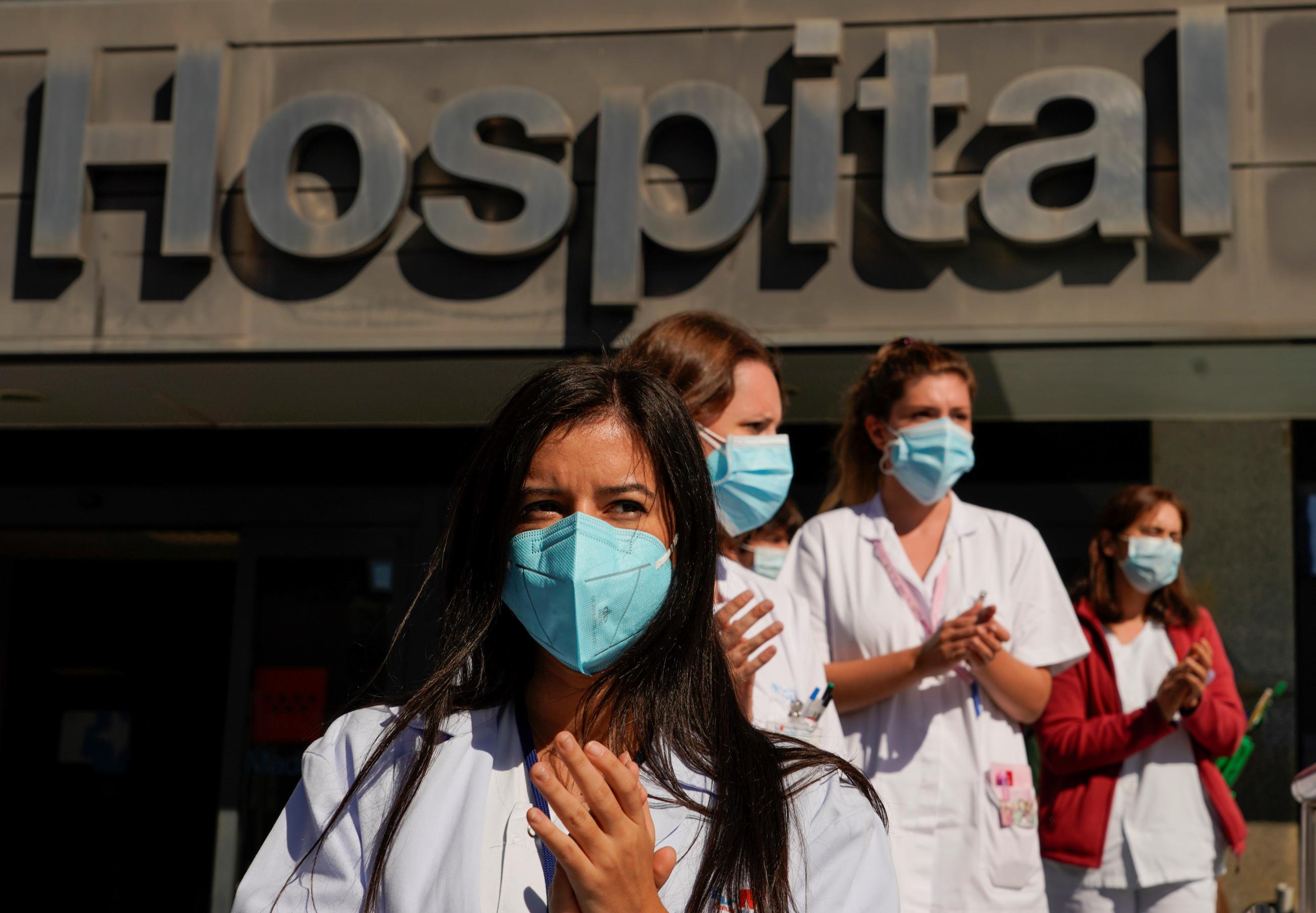 Calling on G20 Leaders in Rome
As global leaders convene in Rome for the G20 meeting, we call on the international community to not only ensure that women are represented at the meeting and are given a platform through which to raise their voices and concerns, but we also invite them to go deeper, to be gender responsive, address the underlying barriers women face both in delivering and accessing care. This call is urgent and crucial if we are to reach the WHO's goal of vaccinating at least 40 percent of people in every country by the end of 2021.
Numerous studies, both before and during the pandemic, show that women can, and do, lead well. During COVID-19, those countries, cities, towns, and health centers that were led by women presidents, ministers, mayors, and hospital directors saw less COVID-19 related deaths and more transparent and compassionate communication of pandemic-related issues. In addition, women leaders were more likely to share their experiences openly with others, allowing for best practices to be learned and repeated. They were also more likely to recognize and bring to the forefront those issues leading to gender inequality in their societies, such as domestic violence and lack of family planning services. And they often designed and implemented policies to tackle these issues. 
Gender-Responsive Policymaking 
Gender-responsiveness—a complex sounding yet simple and straightforward concept—in policy making refers to approaches where gender norms, roles, and inequalities have been considered, and where measures have been taken to actively address them. A well-known example serves to explain the concept and underline its importance, namely childcare. It is still widely believed that women are the primary caretakers of children. This is a gender norm, a widely held belief about the roles that women hold in society. This means that women are often obligated to give up work and careers in order to care for their families. A gender-responsive approach recognizes this gender norm and takes measures to actively address it. That could be through increasing the number of childcare facilities and making them affordable so that women can work. One such example comes from Finland, where childcare is provided by the government and widely available to all. In Finland, women's participation in the workforce is 64 percent, just 3 percent lower than men's.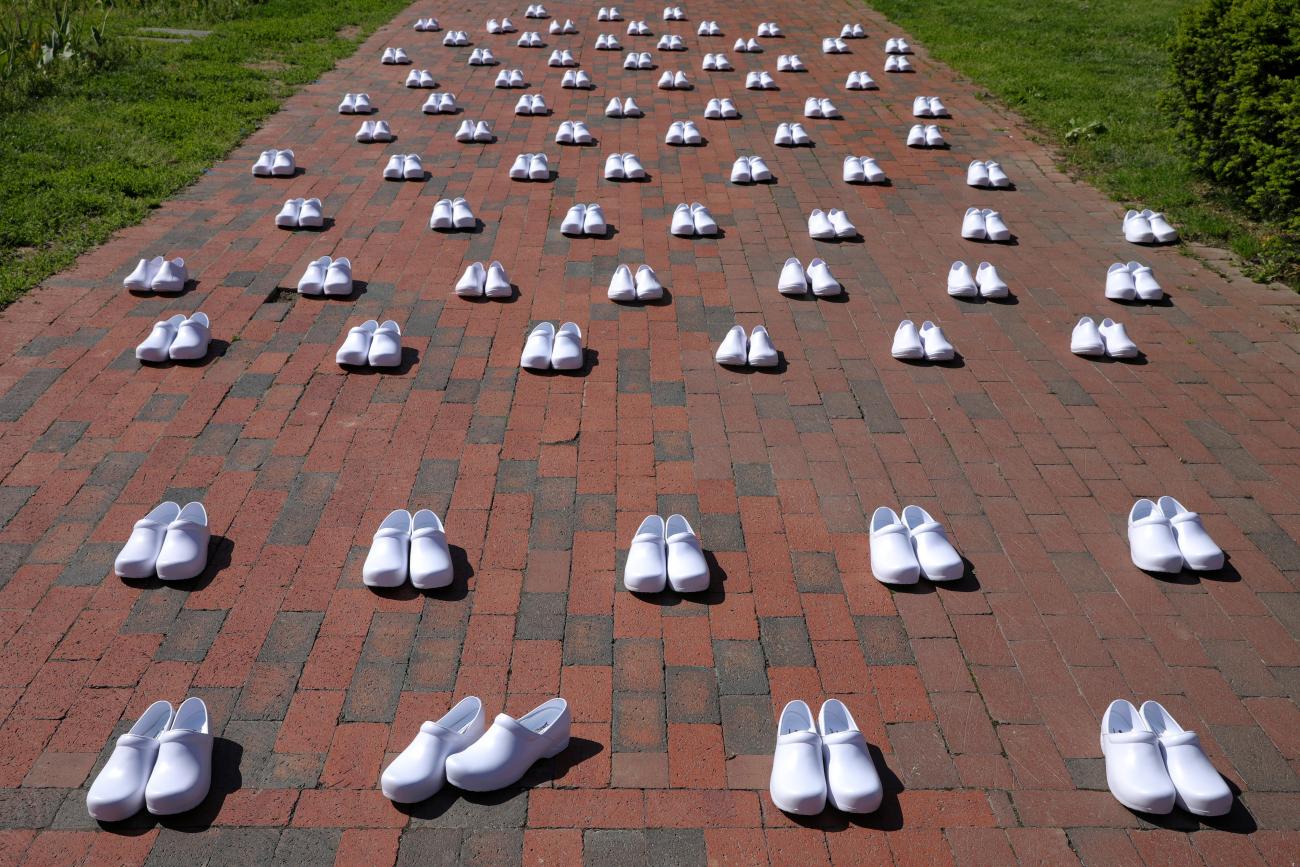 Other examples of gender-responsiveness are directly related to the health workforce. The Gender Equal Health and Care Workforce Initiative (GEHCWI) outlines four pillars to ensuring women health-care workers have safe and decent conditions. One of these pillars focuses specifically on their working environments. Personal Protective Equipment (PPE) was designed for male bodies and does not always fit female bodies well. Applying a gender-responsive approach, WGH recognizes this issue and the gender component it entails, and calls for global leaders to ensure PPE fits all health-care workers.
Gender-Responsiveness and COVID-19 Recovery 
We call on leaders to apply a gender-responsive lens and highlight our five asks for global health security and COVID-19 recovery.  Health workers should be provided with safe and decent working conditions, including equitable access to vaccines, testing, appropriate PPE designed for female bodies and mental psychosocial support. We ask global leaders to recognize the value of women's underpaid and unpaid work in health by including it in the formal labor market and by providing fair pay and living wages for women's work. We implore leaders to include women in global health security decision making structures at all levels and public discourse, and to adopt a gender-sensitive approach to health security data collection, analysis, and response management for accurate data and accountability. And to fund women's movements to unleash capacity to address critical gender issues. 
These actions are imperative to keeping the world on track to achieve the Sustainable Development Goal (SDG) of leaving no woman behind. They are also key to economic recovery in the wake of the pandemic. And more urgently, they are essential to ensuring that the most vulnerable populations in sub-Saharan Africa, southeast Asia, Latin America, and the Caribbean receive continued health care and COVID-19 vaccines.
Global leaders must recognize the value of women's underpaid and unpaid work in health
Going Forward
With the Biden Summit a month behind us and the G20 meeting and 74th World Health Assembly special session at our doorstep, ending the pandemic and vaccine inequity are still a key concern. Not only are less than 10 percent of people vaccinated in sub-Saharan Africa, but women have had a particularly difficult time in becoming immunized. In South Sudan, only 26 percent of those getting the vaccine have been women. The major issues identified by CARE are difficulty getting to health clinics, lack of permission from husbands and other male relatives, and a lack of information. These facts highlight the urgent need for policies that identify and address gender norms held in societies across the world.
At the September White House summit, U.S. Vice President Kamala Harris said, "Generations from now, I believe we will all be able to look back to this very moment, at the start of this new era, as the moment when our world joined together to realize a better future—a future in which all nations have equal capacity to prevent, detect, and respond to biological threats and are equally held to account; a moment when we join together to build a future in which all nations have strong and resilient health systems that all people can access; a future in which we can stop biological threats before they start."
We call on the G20 leaders, the international community, and our governments to not only ensure that women leaders are present at the G20 meeting and are given a platform to speak, but also for all leaders to implement gender-responsive policies that allow those in need of health care to seek it and that give people providing health care adequate conditions under which to provide it.