India is facing a grim humanitarian crisis, with an exponential growth of COVID-19 cases. Officially, cases now number nearly 400,000 per day, and daily deaths exceed 4,000 though some experts estimate the true number is tenfold higher. Hospitals have run out of beds, basic medical supplies, medicines, and oxygen. 
Recently, India requested that the United States lift the embargo against exporting raw materials for vaccines and was initially turned down. The embargo had been in place since February under the Defense Production Act. State Department spokesman Ned Price said in a statement: "Number one, we have a special responsibility to the American people… it is in the interests of the rest of the world to see Americans vaccinated." Since the late April pronouncement, however, the administration has removed impediments on some exports that will enable the shipment of some raw materials for vaccines to India. But as of now, the United States has not sent COVID-19 vaccines to India — though Biden's chief medical adviser Anthony Fauci, head of the National Institute of Allergy and Infectious Diseases, has said America will consider sending India stockpiled doses of the AstraZeneca vaccine, a jab that's not been approved by the FDA. 
400,000
Cases in India now number nearly 400,000 per day, and daily deaths exceed 4,000
Globally, high-income countries have procured a giant share of the COVID-19 vaccine supply, while only 0.3 percent of total doses have gone to low-income countries. Such vaccine nationalism is morally corrupt and strategically ill-advised. It is poor policy because China and Russia are busily engaging in vaccine diplomacy. Our hoarding vaccines will only engender further mistrust of America. Mistrust spreads readily and has negative repercussions that could hurt the United States—and the world. For example, a few years ago, Indonesia did not want to share influenza samples, concerned that only wealthy countries would benefit from related discoveries.  
Might a similar thing happen with COVID-19 vaccines? Is a new more infectious and deadlier variant driving the exponential increase of cases in India? Will India share samples with Western scientists in future pandemics, or tell us to fend for ourselves when a new variant or infection spreads in the United States? Such a scenario will inevitably happen.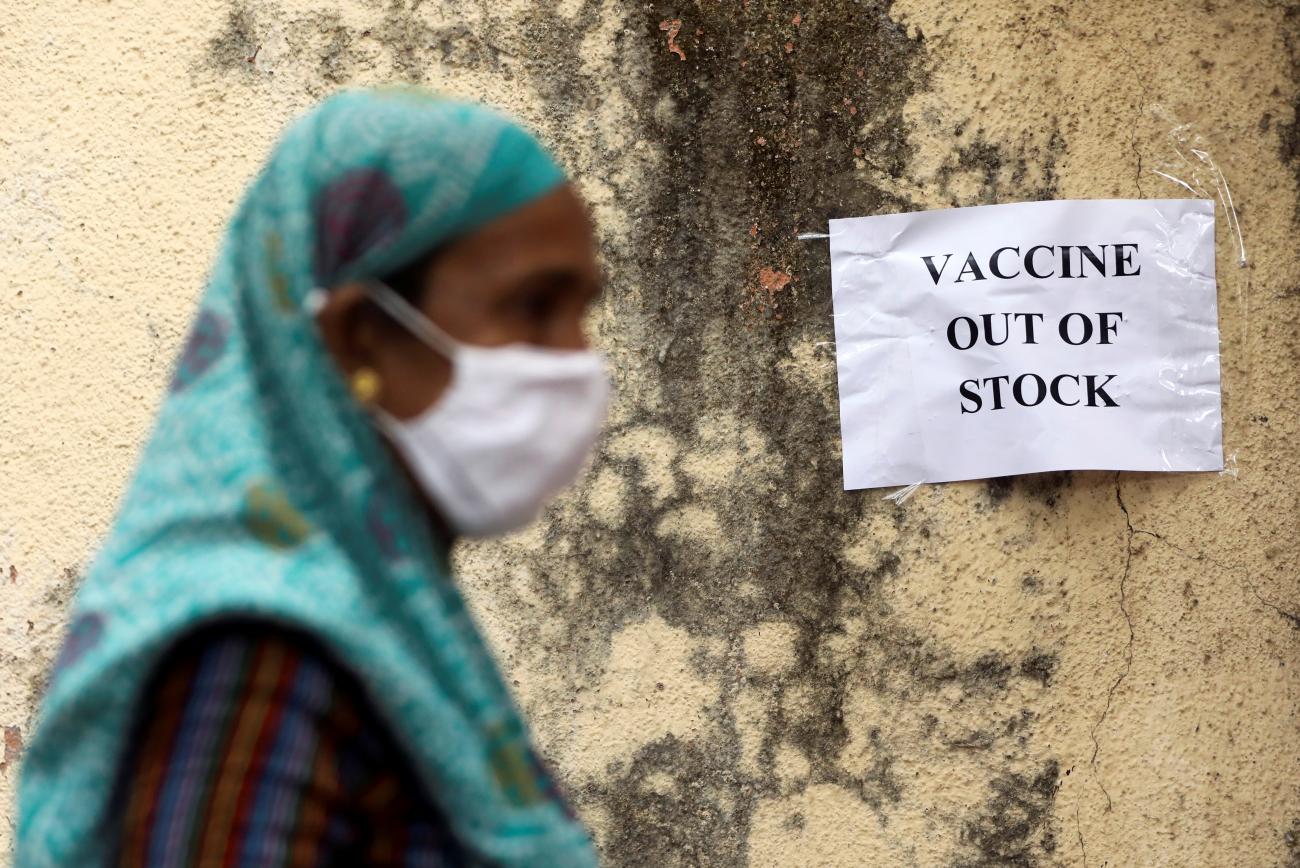 As the virus spreads uncontrollably in India, it is likely to develop further mutations. The entire South Asian region is under threat as cases surge in countries close to India, including Nepal, Pakistan, and Sri Lanka. Some of the variants are more infectious; others cause more severe disease. It's been said before, and we will say it once more: viruses do not respect national borders. With continued international travel, emerging variants will inevitably spread globally and may pose a threat to the United States and other countries. 
Beyond potentially needing access to COVID-19 variant samples—particularly as new variants emerge—the United States is highly reliant on China for active pharmaceutical ingredients (APIs) and it should be noted that India manufactures 40-50 percent of America's generic drugs from these APIs. But, due to the continued partial ban on U.S. exports of raw materials, India is currently unable to provide vaccines and medicines to lower-income countries in Asia and Africa. Does the United States really want to turn off the spigot of COVID-19 vaccines and treatments by hoarding raw materials and vaccines. 
India manufactures 40-50 percent of America's generic drugs from active pharmaceutical ingredients
Except for the Pfizer/BioNTech vaccine, the other approved vaccines in the United States have been developed with considerable public funding. Thus, it makes sense to view these vaccines as a public good and waive patent protections. Moreover, the United States is also sitting on at least 60 million unused doses of the AstraZeneca vaccine. This vaccine was approved by multiple regulatory agencies and is in widespread use worldwide. 
While offering the AstraZeneca vaccines is a drop in the bucket of India's needs, it's a symbolic gesture. The United States—and other countries, including the United Kingdom—must step up and send unused vaccine supplies immediately without further unnecessary safety reviews to show our solidarity. Given that half of U.S. adults have received at least one dose of COVID-19 vaccine and 35 percent of adults are fully vaccinated, we are in an enviable position as a country and sharing is now possible. In contrast, only about 2 percent of India's population are vaccinated and with nearly 1.4 billion people, the need is tremendous.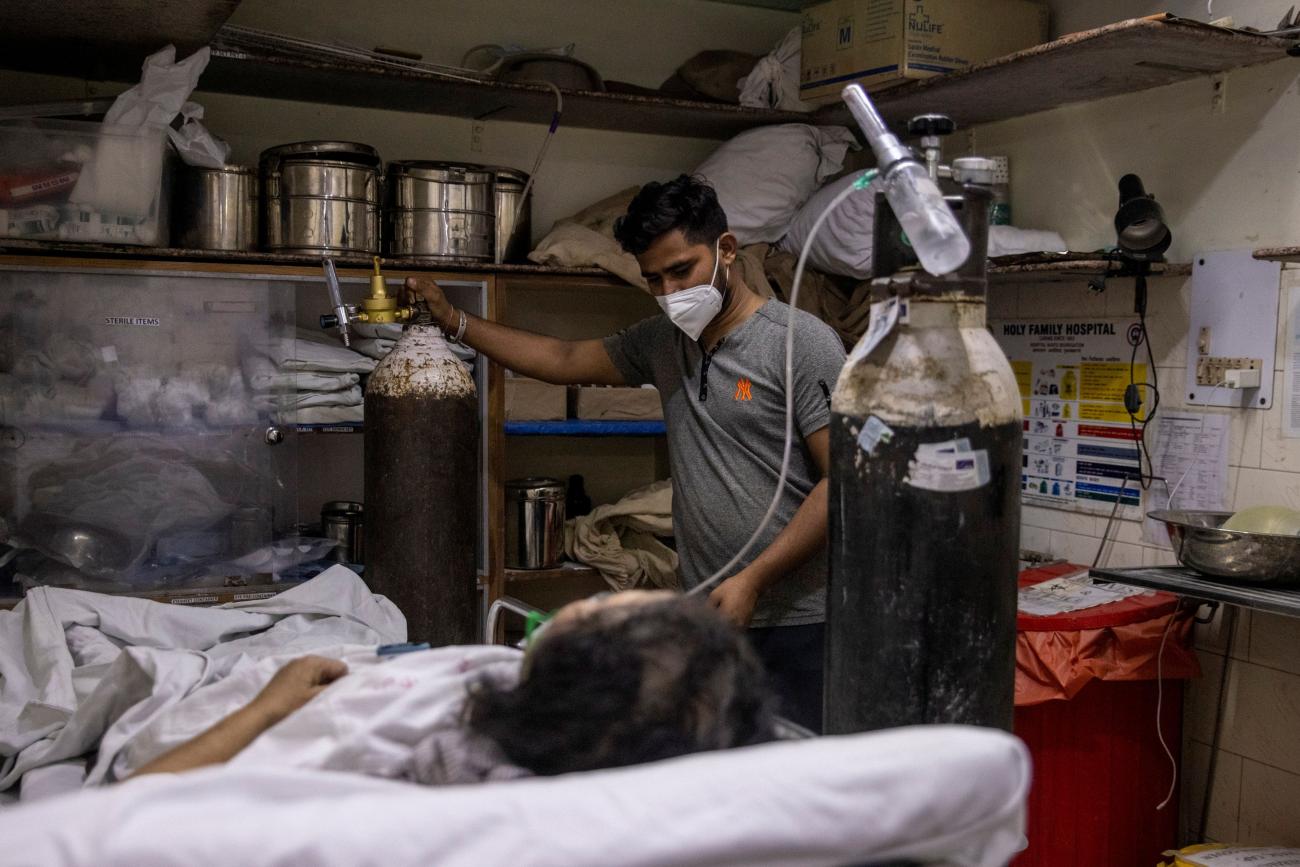 It is reassuring that the tone of the U.S. federal government has shifted in recent weeks, with the State Department saying the United States will provide rapid test kits, ventilators, personal protective equipment, and therapeutics such as steroid treatments. But the United States has only partially lifted the ban on raw material exports. Saying that they will fund BioE, the vaccine manufacturer in India, to ramp up production by the end of 2022 is not enough. Allowing Indian vaccine manufacturers unfettered access to U.S. raw material exports is crucial. We also must continue to urgently send oxygen and attendant supplies. Some medical centers—both in the United States and internationally—are already doing so. For example, Mount Sinai hospital, in New York City, has recently donated 25 ventilators, among other supplies. Staten Island's Northwell Health is sending one million KN 95 respirators and 35 ventilators and, working with the American Association of Physicians of Indian Origin, is also sending 1,000 oxygen concentrators to India. 
Protecting patents and stockpiling excess supplies of raw materials and vaccines cannot be more important than protecting human lives
While the U.S. government has announced its support for waiving intellectual property protections for COVID-19 vaccines (the TRIPS waiver), there are many other high-income countries that are blocking this. Protecting patents and stockpiling excess supplies of raw materials and vaccines cannot be more important than protecting human lives. And, if nothing else, COVID-19 is a lesson, reminding us that we are all interconnected. No one is safe until we all are safe. It is imperative that we urgently help India and South Asia with our full, unequivocal support.