A popular proverb in Yemen is "no one dies of hunger." It used to make sense.  
While Yemen is the poorest country in the Middle East, communities support each other through sharing resources and collective action. However, mutual aid between Yemenis is not enough to overcome what has become the worst humanitarian crisis in the world. Now, famine and violence risk the loss of an entire generation. 
Prior to 2015, I traveled to Yemen every summer. I spent months there in my grandfather's house visiting mountain top villages, laughing over traditional coffees with relatives, and lighting up fireworks during electricity blackouts.
"My time in Yemen was joyful, the neighborhood itself was one large family, every house on the street a welcoming home filled with attentive elders"
My time in Yemen was joyful. The neighborhood itself was one large family; every house on the street was a welcoming home filled with attentive elders. We spent our days running through the neighborhood, only stopping when dragged back indoors for meals and sleep, eagerly waiting until we could start the cycle all over again.  
Eventually, days spent playing street soccer and trading candies turned into outings to the old city and henna parties. But one thing remained the same: I was happy. Post Arab Spring, we were hopeful for the country's future. Yemen was the first democracy in the Gulf, and we were proud. Our country was making history. We were moving forward.  
In 2015, the Saudi/UAE-led war broke out and with it a devastating blockade on land, air, and seaports to Yemen. This cut off all ports of entry to the country, even for aid. Since all ships must get Saudi approval to dock, the Saudi-led coalition is able to stop, delay, and reroute any ship.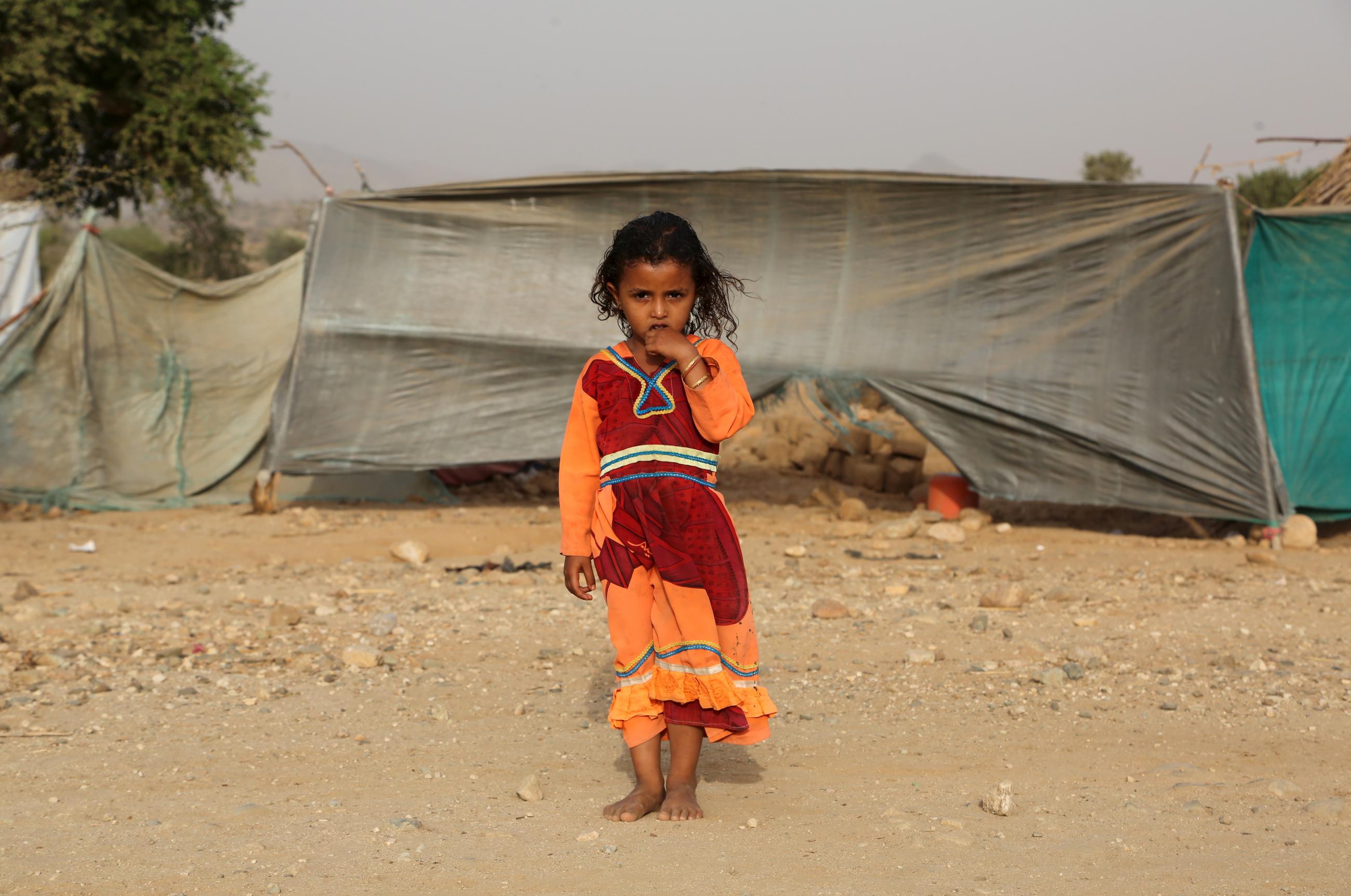 The war and blockade on the country destroyed Yemen's infrastructure and continues to restrict the flow of food, medicine, and other essential goods. The conflict and blockade have created a humanitarian crisis—over 80 percent of the population relies on aid for survival now. 
Children bear the brunt of the conflict, with a child dying every 75 seconds in Yemen. Most surviving children face starvation and poor mental health outcomes. The rate of child malnutrition in Yemen is among the highest in the world with 2.3 million children under 5 requiring treatment for acute malnutrition. 
To address this crisis, I helped start Yemen Relief and Reconstruction Foundation, a non-profit that provides aid in Yemen and advocates for peace, alongside my mother. Working on aid efforts in Yemen is both a blessing and a curse. I am able to support the community that has always supported me, but also must bear witness to mass suffering in a country that I hold dear. The raging war has kept eight million Yemeni children out of school. All of the warring factions are recruiting child soldiers, and the economic crisis has resulted in a rise in child brides.
75 Seconds
A child dies every 75 seconds in Yemen, where conflict and blockades limit the flow of food and other resources
We often joke that if you put two Yemenis in a room, they will figure out how they are related. In a country experiencing famine and war, these connections now come with pain. WhatsApp chats and Facebook feeds are filled with obituaries and descriptions of daily airstrikes. The cost of the war and famine is inescapable, especially for children. 
Now when I remember my time in Yemen, I wonder how many of my childhood friends are still alive. I don't have it in me to ask. 
Yemeni children deserve the return of their stolen childhoods. They deserve the same carefree life that I experienced. Days filled with laughter and restful nights with loved ones. Community connections that bring warmth and fulfillment, not anguish and shared trauma. They deserve to have a future in which starvation isn't imminent and violence isn't the norm. Children are the future, yet Yemeni children have been deprived of the opportunity to have one. 
While donations and raising awareness about the humanitarian crisis help Yemen, neither is enough. No country can survive on aid. Through lifting the Saudi/UAE blockade and pursuing peace efforts, we can grant Yemeni children a brighter future—one in which no one dies of hunger. 
This requires concrete political action from our politicians and the current administration. As Americans, we can utilize our leverage to lift the Saudi/UAE blockade on Yemen. Doing so will end an egregious war crime and allow Yemen to move forward once again. 
I still treasure the halcyon days of my childhood in Yemen and we must ensure that the current generation of Yemeni children will have days to treasure, too.