This summer, three years after being cured of extensively drug-resistant tuberculosis (TB), Goodman Makanda began to cough again. He immediately thought of COVID-19, but hesitated to act, not knowing what to do. "I was afraid to die, afraid to go to the clinic," he said recently. After his long battle with TB, Goodman knew the personal cost of being diagnosed with a heavily stigmatized airborne disease. He had insight into how little support he could expect from the South African health care system. In addition, he was aware of emerging reports indicating that people affected by TB were at higher risk of acquiring and dying from COVID-19, leaving him fearful and without hope. Thankfully, Goodman overcame the instinct to ignore his cough and sought COVID-19 testing. The doctor who called with his results told him to isolate even before explaining that his test was positive. Similarly to his experience with TB care, no counseling was offered.
Men are less likely than women to seek health care when they develop symptoms
Despite its initial prompt lockdown response, South Africa now has the fifth highest incidence of COVID-19 worldwide. There has been an emphasis on increasing testing capacity, but if large numbers of people are afraid to seek care, we have to adapt our approach. Our experiences with TB and now COVID-19 teaches us that men are less likely than women to seek health care when they develop symptoms, often delaying until their illness becomes severe. So what can we learn from earlier efforts trying to make TB testing more acceptable and accessible for South African men?
The first lesson from TB is simple: fear keeps people away from testing clinics. Public health messaging targeted at COVID-19 would do well to revise existing messages to focus on the benefits of early diagnosis from both the individual and community perspective, rather than perpetuating the fear of testing positive. This is particularly important for people with risk factors for COVID-19 to ensure that they understand when to seek medical evaluation and are not afraid to do so. For countries like South Africa that are grappling with COVID-19, TB and HIV, there is an opportunity to integrate testing for TB and HIV alongside COVID-19 testing.  
It is important to support a person beyond their treatment

Goodman Makanda
Our second lesson is that if someone—more often a man—foresees a negative impact on their earning capacity, diagnosis is further delayed. "It is important to support a person beyond their treatment," Goodman explained. 'When you have a disease like TB or COVID-19, you are not supposed to go to work for a certain amount of time." While disability grants from the South African Social Security Agency (SASSA) are available for people with TB, they often must face long queues and lengthy processing times, which are now compounded further by COVID-19. A social safety net is critical to mitigate the risk of work lost due to illness, including the need to quarantine. The existing systems in place are not sufficient to remedy the resultant stress and catastrophic costs.
The third lesson is that the stigma of being diagnosed with contagious diseases like TB or COVID-19 adversely affects health-seeking behavior. Goodman is part of TB Proof, an advocacy organization that emphasizes the importance of platforms for TB survivors to share their experiences as key to dismantling the unfair shame and stigma surrounding TB. Goodman now serves as a counselor for people with drug-resistant TB. Since the COVID-19 pandemic, he has gone above and beyond to crowdfund for food packages due to gaps in South African Social Security Agency coverage. Goodman suggests that TB survivors can help to fill the COVID-19 counseling gap. "TB survivors can tell you exactly: What is a quarantine? What is isolation? How to wear a mask? Why it's important to wear a mask? Because we've been through this," he said. Public health and media outlets must facilitate the telling of COVID-19 survivors' stories and policymakers should include their perspectives when developing response plans.
Come to the grassroots and listen to society to understand what we need 

Goodman Makanda
Early data from the COVID-19 pandemic demonstrates worse outcomes for men. Men's exclusion from testing has similarly long hindered TB care. Although Goodman's course with COVID-19 was fortunately mild, his story serves as a stark reminder of the gaps in public health messaging and counseling for both TB and COVID-19. It is critical to understand and address the reasons why South African men have historically ignored their coughs, including socioeconomic barriers and mistrust in the health-care system. Promoting survivor perspectives can help to dismantle the perceived risks of seeking care and strengthen the COVID-19 response. As a TB and COVID-19 survivor, Goodman's message for policymakers is to listen. "Come to the grassroots and listen to society to understand what we need and what we can do," he said.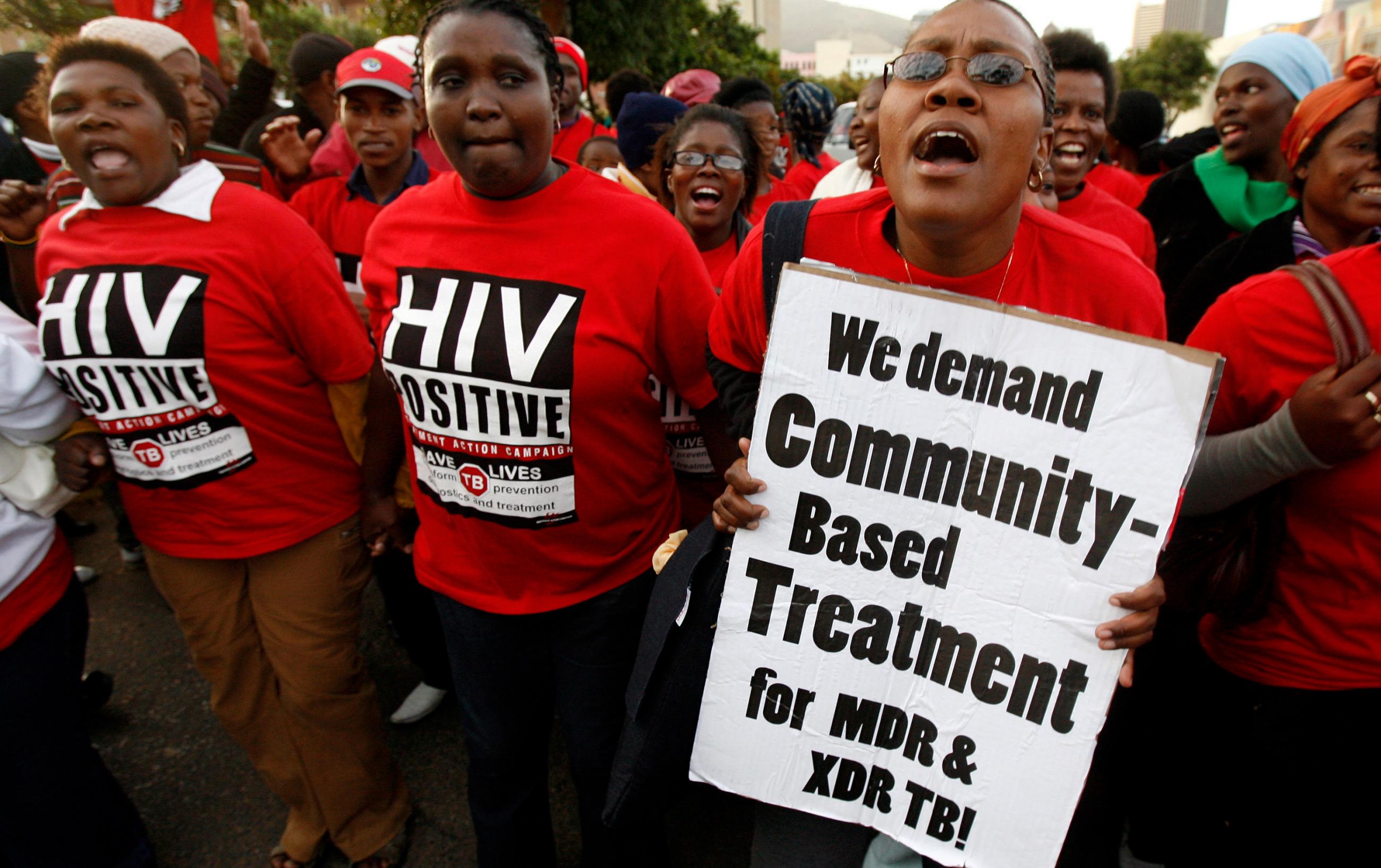 EDITOR'S NOTE: This article was written in close collaboration with Goodman Makanda, who is an extensively drug resistant-TB survivor and TB advocate with TB Proof.