More than a decade of civil conflict has left Libya's critical infrastructure in a state of near collapse. Although a ceasefire agreed in 2020 continues to hold, sporadic clashes still occur. At the height of the conflict, hundreds of thousands of people were displaced, and thousands more were killed or injured.  
Health care was one of the worst-affected sectors. Medical facilities often came under attack from armed groups, forcing many hospitals and clinics to suspend services or close completely. In 2019, more people were killed in Libya as a result of assaults on health-care facilities than in any other country worldwide, according to the World Health Organization (WHO). Years of fighting resulted in an exodus of foreign health workers, which further undermined the sector and reduced the quality of care. The COVID-19 pandemic exacerbated the situation and Libya's health-care system continues to be underresourced. Not only are hospitals and clinics in a state of severe dilapidation, but medical personnel also struggle with a critical dearth of medicines, supplies, and equipment. 
Libya still has no nationwide information system to collate health data
In 2022, an assessment of 116 primary health-care facilities conducted by WHO and the Primary Health Care Institute found that most had experienced acute shortages of antibiotics, insulin, blood pressure drugs, and other essential medicines.  
Despite support from the WHO and other international agencies, Libya still has no nationwide information system to collate health data, monitor medical supplies, and assess health needs or service capacity. The failure to agree on health budgets due to political divisions has led to a further deterioration. Libyans who can afford it prefer to travel abroad for medical treatment to avoid their dysfunctional and chaotic domestic health-care system. 
Some areas of the country have been harder hit than others. In southern and eastern Libya, already marginalized during Muammar Gaddafi's forty-two years in power, many residents have limited or no access to basic medical services. In eastern Libya, unregulated private clinics—where treatment is relatively expensive yet often substandard—have proliferated.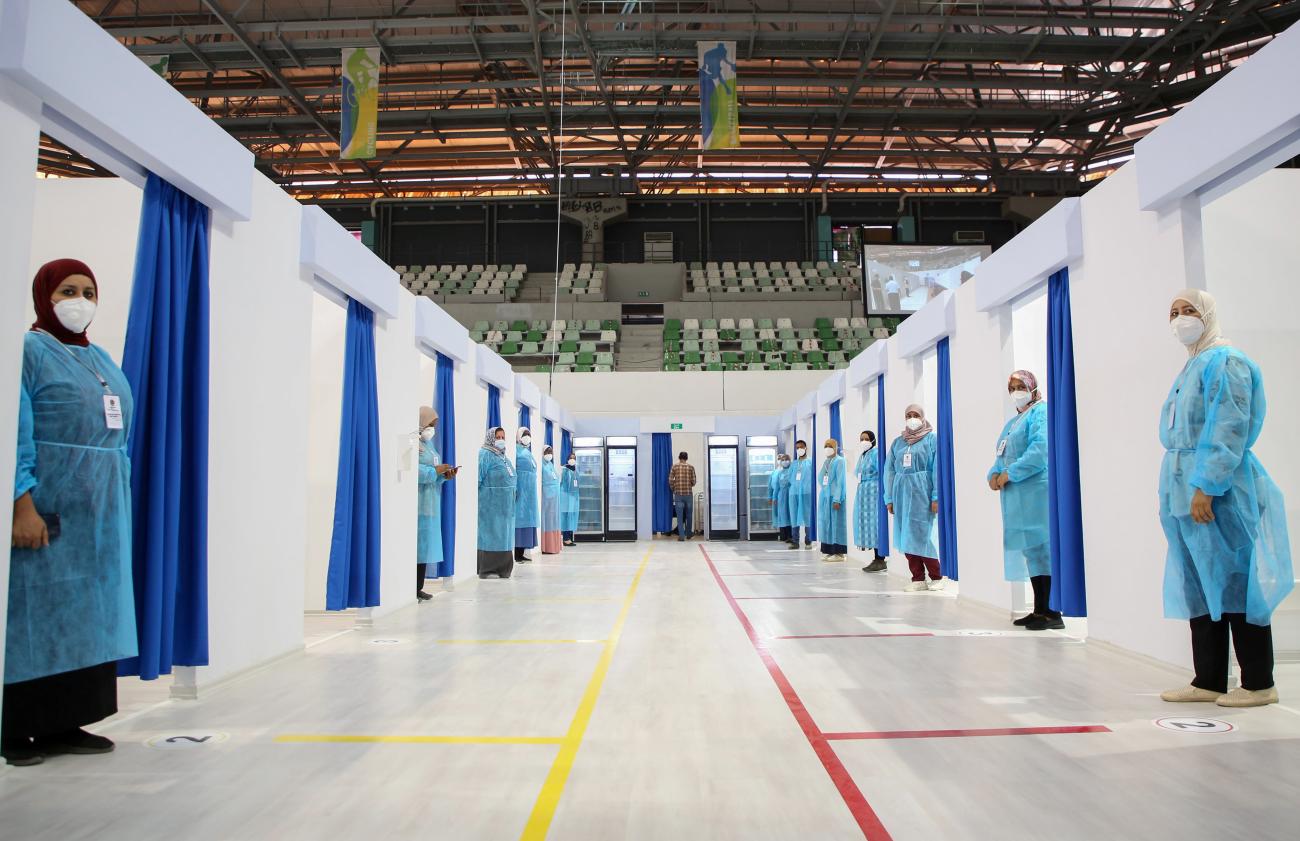 The Aftermath of Storm Daniel
The eastern city of Derna was particularly neglected during the Gaddafi era. After Gaddafi was overthrown in 2011, the city struggled with extremism—at one point ISIS embedded itself there—and bore the brunt of wider power struggles and governance failures. "Derna's history is a series of broken promises," as one surgeon from the city put it. 
Given this history, Derna was already highly vulnerable when Storm Daniel hit eastern Libya in September, causing two poorly maintained dams outside the city to burst and flood the city, killing thousands.  
Libya's 2023 Humanitarian Needs Overview, published by the UN Office for the Coordination of Humanitarian Affairs prior to Storm Daniel, estimated that around sixty thousand people were in need of humanitarian assistance in Derna and its hinterland. Before the storm, Derna had ten fully or partially functional health facilities: one hospital, the construction of which is not yet complete; eight polyclinics, four of which were private; and one health center. A five-bedroom villa in the city was transformed into a makeshift public health facility with an intensive-care unit and emergency room. According to the WHO, a large majority of households in the city could not afford health care. 
Progress in implementing this ambitious plan will be slow, if it is not swiftly thwarted by partisan interests
Storm Daniel ravaged Derna and its population of some one hundred thousand. Almost two months after the ensuing floods, close to five thousand of the city's inhabitants have been confirmed dead and several thousands remain missing. More than two-thirds of hospitals and more than 50 percent of primary health facilities in Derna and the other affected areas of eastern Libya are either partially functional or nonfunctional. Vaccination centers have also been affected. Humanitarian agencies have raised concerns about a public health emergency as cases of acute watery diarrhea have rocketed. Mental health is a priority, with children and adults reporting signs of trauma and posttraumatic stress disorder. 
Earlier this year, the Libyan health ministry announced the launch of the National Strategy for Primary Healthcare 2023–2028. It aims to restructure the current system by improving services provided by group clinics and health centers, and implementing family medicine and a referral system. Key to the strategy is the adoption of a unique health number for each citizen to ensure easy access to medical records.  
Given Libya's political fragmentation—the country is divided by competing governments that retain rival ministers, including health ministers—progress in implementing this ambitious plan will be slow, if it is not swiftly thwarted by partisan interests.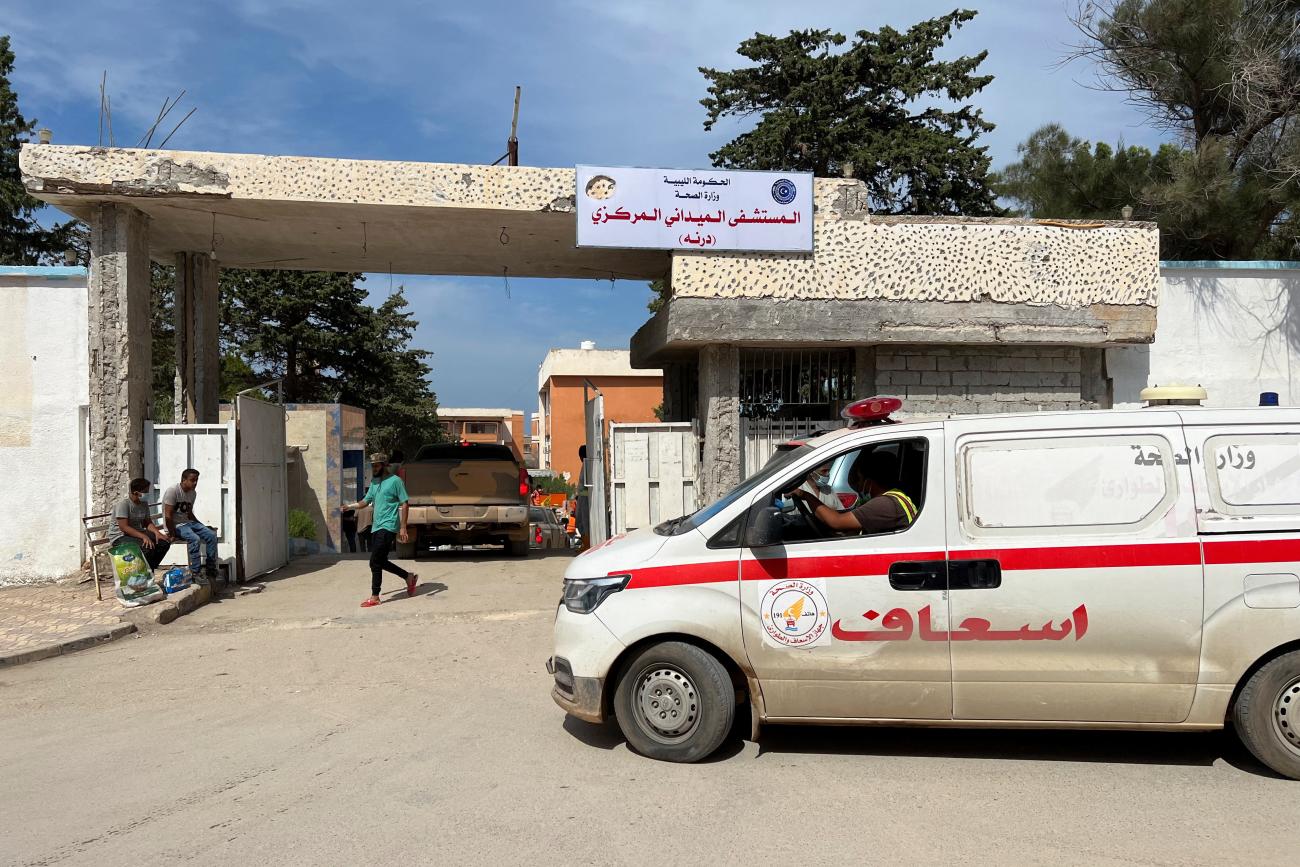 As with Libya's other challenges—including reforming its judicial system, improving its educational sector, and reconstructing cities and towns damaged by years of war—establishing a modern and effective health-care system depends on a unified country.  
Necessary to reunifying Libya is the restoration of political legitimacy, which can only happen through the ballot box. Libyans were promised elections in late 2021 but the vote was postponed.  
The confused response of competing authorities to the devastation caused by Storm Daniel in Derna and wider eastern Libya underscored the risks of the country's political divides. Until Libyans overcome their political differences, health outcomes in the country are unlikely to improve.