The world's eyes are on the Tokyo Olympics and whether Japan can hold COVID-19 at bay in order to pull off the games. While a handful of high-profile athletes have tested positive and Tokyo's—and Japan's—caseload has surged to record levels, so far, the Japanese government is winning its bet that it can power through. But it still is not at the finish line.
Japan's national COVID-19 response is also far from the finish line. Borrowing a track and field analogy, it is fair to say that the country is only in the third leg of its COVID relay. Japan overcame early stumbles to get off to a strong start in its first leg, distinguishing itself with its successful containment of the virus. With 15,145 deaths as of July 28, Japan's per capita death rate is by far the lowest among the G7 countries—death rates among its G7 counterparts average nearly 14 times higher than rates in Japan.
The country came face to face with the virus in early February 2020 when the ill-fated Diamond Princess docked at the Port of Yokohama with an outbreak among its 3,700 passengers and crew. Japanese health officials were criticized initially for failing to grasp the ferocity of the disease—criticism that seems a tad unfair in retrospect. But they learned important lessons that were later put to good use. For instance, Japan's health ministry pioneered an innovative practice of retrospective contact tracing, going beyond the normal approach of investigating the contacts of an infected person. Instead, they worked backward to find who transmitted the virus to that person originally, and then traced who that individual may have been infected by in that cluster and may be currently spreading it. This type of contact tracing allowed health officials to look back in time to identify possible "superspreaders," enabling them to snuff out the flames of the pandemic before the fire could blaze out of control.
Among the G7 countries, Japan was left last in line when it came to obtaining enough vaccines to start public immunizations
Most people in Japan are already accustomed to wearing masks—it is a culturally-accepted practice, a courtesy during the flu season—so the populace was quick to mask up early on in the pandemic and public adherence soon became nearly universal. Even though Japan never instituted lockdowns as stringent as those seen in many European and North American cities, to say nothing of China, Japanese citizens demonstrated a high level of self-restraint. This behavior, along with considerable good fortune, helped to keep the pandemic from spiraling out of control in the way it had elsewhere.
Japan fumbled the baton badly in its second leg, though—perhaps because its leaders lacked a sense of urgency after their early successes. One would have thought that Prime Minister Yoshihide Suga's government would have rushed to deploy COVID-19 vaccines with the Olympics on the horizon. But, while European countries, Canada, and the United States were tripping over one another to nail down advance purchase commitments with vaccine developers, the Japanese government struck a more leisurely pace. When it finally did join the vaccine race, it bet heavily on the AstraZeneca shot, which has ended up being shunned in the country due to concerns about blood clots. Among the G7 countries, Japan was left last in line when it came to obtaining enough vaccines to start public immunizations. Of course, things could have been different if Japan had its own robust vaccine manufacturing capacity, but that had hollowed out in recent decades. Though more recently, it has become a priority area for the government, and Japan is aiming to have a domestically developed recombinant protein-based vaccine, produced by Shionogi & Co., on the market by 2022.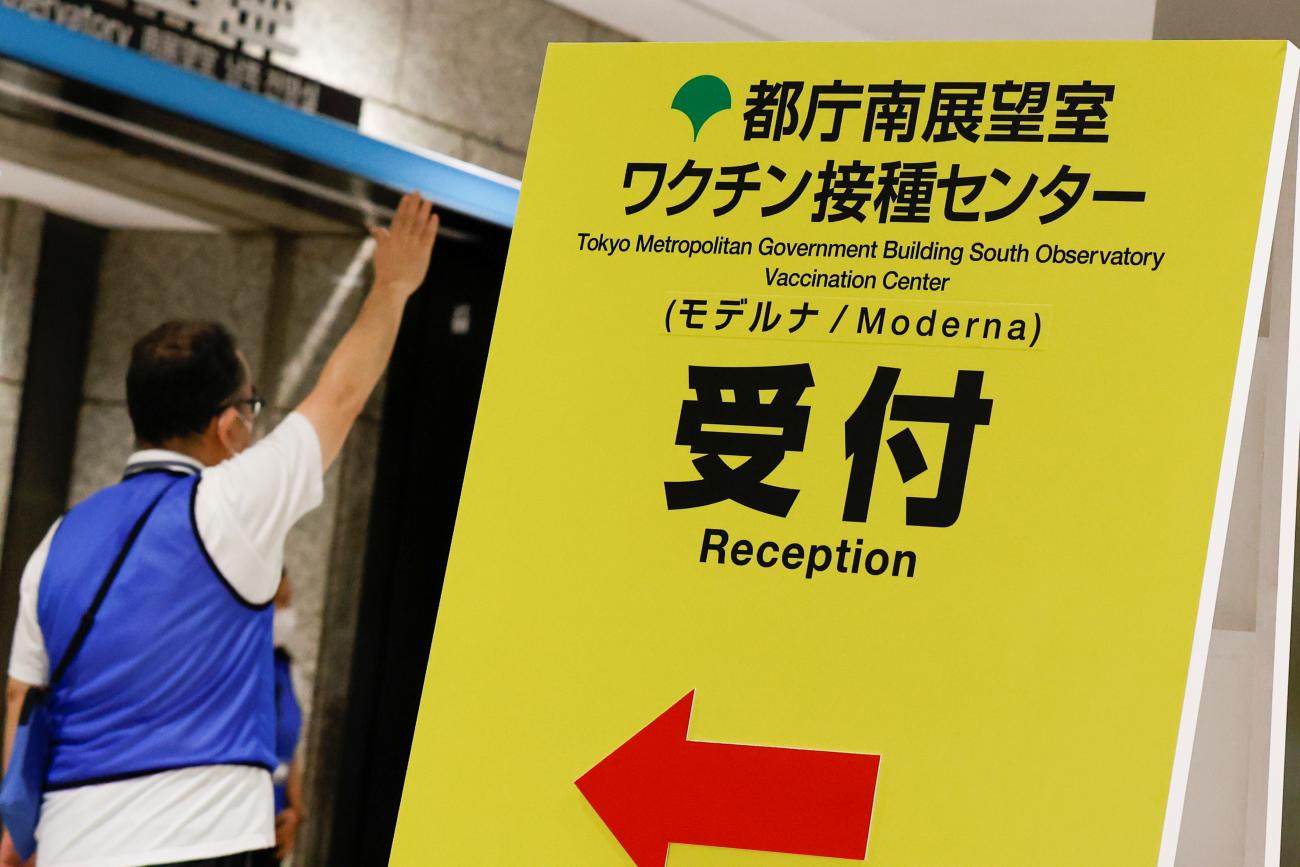 Europe and North America started large-scale vaccination campaigns this past winter, but the rollout in Japan was further delayed when regulators insisted that vaccines go through local clinical trials involving Japanese citizens. As a result, the country took two to three months longer to begin vaccinating the general public, opening up appointments for senior citizens beginning on April 12, 2021. In Japan, these delays fed an intense public backlash against the Olympics amidst concerns that foreign visitors and mass gatherings might fuel the pandemic. By May 2021, an Asahi Shimbun poll found that 83 percent of voters believed that the games should be cancelled or postponed again. Soon afterwards, Shigeru Omi, Japan's top coronavirus advisor and the closest that the country has to an Anthony Fauci, hinted in testimony at the House of Representatives in Tokyo on June 2 that it would be best to cancel.
83 Percent
Eighty-three percent of voters believed the Olympic games should be cancelled or postponed
Japan has picked up speed in its third leg, though, ramping up its vaccination campaign over the past two months. By the opening days of the Tokyo Games, more than 37 percent of the population had received one shot, and 26 percent were fully vaccinated. Importantly, 85 percenr of senior citizens had received their initial shots, close to the levels of the United States, with 70 percenr fully immunized with the Pfizer or Moderna vaccines. (Japan's health ministry has also authorized AstraZeneca, but it is not being used domestically, which is presumably why there was no public outcry when the government donated 3.4 million doses to Taiwan while rationing vaccines at home). Over the past several weeks, Japan has been quietly putting jabs in arms on a pace of more than 1.2 million shots per day, the fastest rate among the G7 countries.
The country's success in its final stretch will have ramifications that go beyond the realm of public health. Prime Minister Suga faces two crucial elections in early autumn—first one in September to determine if he can continue as head of the ruling party and then a Lower House election that he is constitutionally required to call before the end of October. Failure in either will force him out of office. By waiting so long to call the election and by failing to frame an agenda around any other issues, he has essentially bet his political career on Japan being able to pull off a successful Olympics and it's ability to keep a lid on the pandemic by vaccinating most of the country before it goes to the polls.
It is no accident that his government has targeted the end of September as the deadline to obtain enough doses to cover its entire adult population. Nor is it a coincidence that, with a host of dignitaries in town—including French President Emmanuel Macron, First Lady Jill Biden, and WHO Director General Tedros Adhanom Ghebreyesus—Suga took time out on the day of the Opening Ceremony to host a meal with just a single visitor. That was a breakfast with Pfizer CEO Albert Bourla, who Suga pressed to accelerate the delivery of 20 million vaccine doses currently scheduled to arrive in Japan in or after October.
If Japan can get through the next week without a major disruption of the Olympic games—and keep it from becoming a "superspreader" event—Suga will advance much closer to his own political finish line. But Japan's domestic COVID-19 response still has further to go before its leaders can start contemplating a victory lap.