In Italy, everyone knows that spring is on the way at the first sight of primrose flowers. In Italian culture, flowers carry great symbolism, with the primrose signifying rebirth. Small wonder that the Italian government has adopted this hopeful symbol for its COVID-19 vaccination campaign, declaring "L'Italia rinasce con un fiore" — Italy is reborn with a flower.
While some have poked fun at the flower symbol, Italy's vaccination campaign is no laughing matter. With an average of 100,000 doses administered daily in the last two weeks, the government has laid out a plan to further increase this number, should additional vaccine doses become available. Through its national COVID-19 vaccination strategy, the central government is ensuring that the entire country works in unison to vaccinate people as quickly as possible. According to the Institute for Health Metrics and Evaluation, vaccine-induced immunity should begin reducing the country's toll of daily COVID-19 deaths by the beginning of April 2021.
6 Million
As of March 11, 2021, Italy had administered more than six million vaccine doses
Italy purchased its vaccines early: along with France, Germany, and the Netherlands, it was among the first countries to sign contracts for COVID-19 vaccines. The speed at which Italy is vaccinating its people has outpaced Austria, Belgium, France, Germany, the Netherlands, and several other European Union (EU) countries. As of March 11, 2021, Italy had administered more than six million vaccine doses, with over one and a half million people having received both the first dose and the booster. Government forecasts indicate that 7 million Italians will receive at least one dose in the first quarter of 2021.
And despite recent challenges—including delays in vaccine shipments from Pfizer/BioNTech, AstraZeneca, and Moderna, new age restrictions on the AstraZeneca vaccine from the Italian Medicines Agency, and political instability following the resignation of Prime Minister Giuseppe Conte and the swearing-in of a new Prime Minister, Mario Draghi—Italy's vaccination infrastructure continues humming efficiently.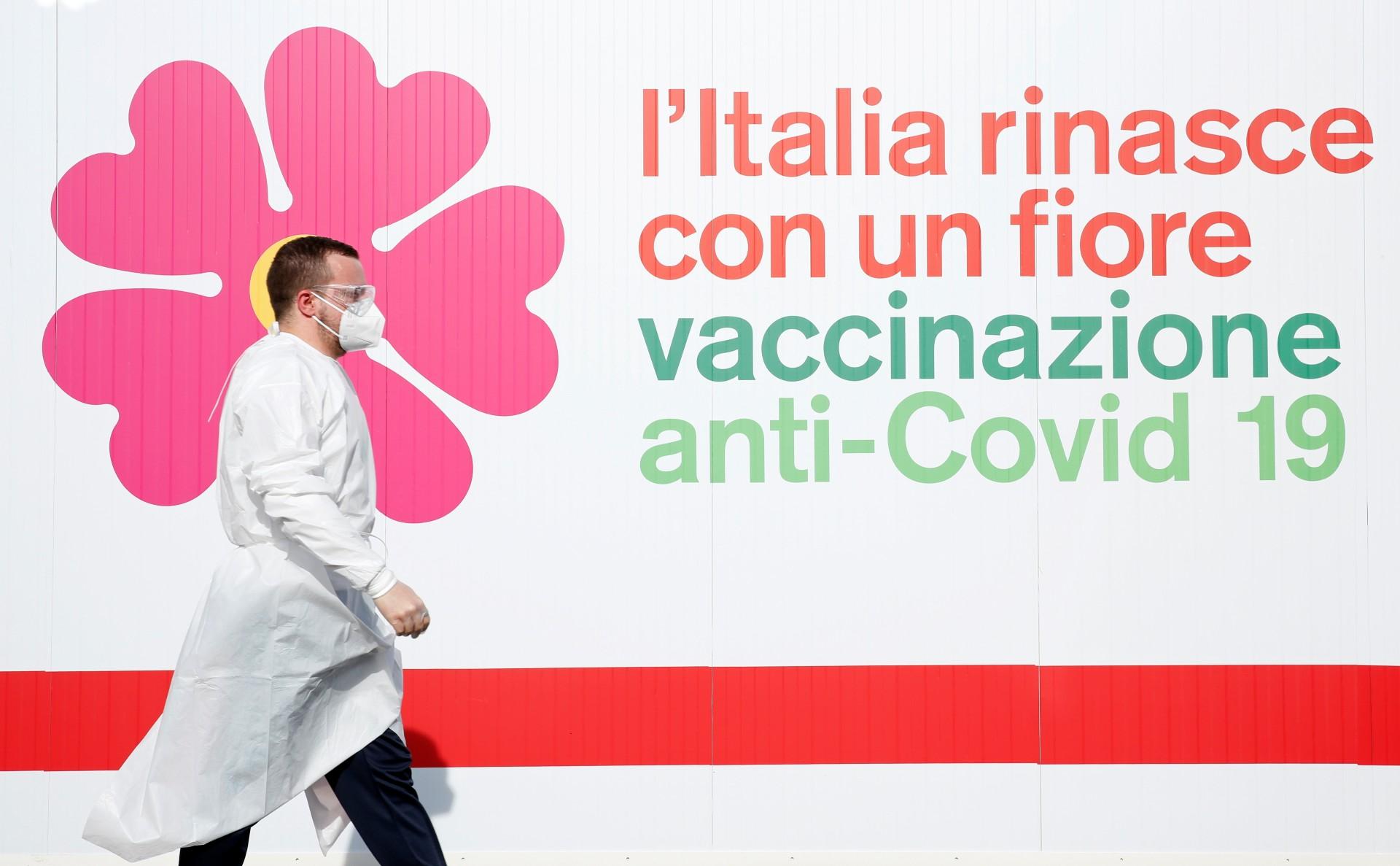 Italy planned its vaccination campaign well in advance, laying out a clear blueprint for cooperation between the national and regional health agencies. This partnership between the national and regional health authorities speaks to the unified and centralized response to the country's vaccination strategy. Health workers, residents and staff of nursing facilities get first priority for the vaccine, followed by people over 80 years of age. Extremely vulnerable people older than 16 years will be next in line for the vaccine, followed by adults aged 70 to 79.
One strategy for success has been ease of access to the vaccine. Health-care workers have been vaccinated in hospitals, and mobile vaccination centers have served long-term care facilities. Other people have to sign up for their vaccine through their regional health-care authority, either online or via phone. The government has enlisted general practitioners to help identify priority groups and if mobility issues prevent a person from reaching a vaccination site, the government sends mobile vaccination units to them.
The partnership between the national and regional health authorities speaks to the unified and centralized response
Yet another factor in ensuring a smooth vaccine rollout is affordability. The vaccine is free of charge. As of March 7, Italy has set up more than 1,600 vaccination units across the country, a number that will increase quickly. People are able to get vaccinated in health-care facilities as well as in large facilities originally used for mass events such as athletic arenas, music halls, and exhibition spaces. Over the course of the campaign, the government plans to get help from primary care providers working in local clinics and the military.
Building Trust in Vaccines
When it comes to acceptance of the vaccine, Italy has some of the highest levels in the EU. More than 60 percent of the country's inhabitants say they would take a vaccine, compared to less than 50 percent in France.
Italy's government has played an important role in promoting acceptance of vaccines even prior to the pandemic, and this may have helped increase acceptance of COVID-19 vaccines. Following a measles outbreak in 2017, the government made it mandatory for all public school children to be vaccinated against 10 diseases, and launched a public information campaign to combat vaccine hesitancy. As a result, measles vaccination rates among seven-year-olds increased by 4.4 percentage points between 2017 and 2018. However, the older population is traditionally skeptical about vaccines, which poses challenges. Only 55 percent of older adults chose to get vaccinated against influenza in the 2019/2020 season.
Religious leaders have played an important role in encouraging people to get the vaccine. Pope Francis declared in an interview with the Italian TV station TG5, "[Vaccination] is an ethical choice because you are playing with health, life, but you are also playing with the lives of others."
55 Percent
Only 55 percent of older adults chose to get vaccinated against influenza in the 2019/2020 season
The positive messaging of the campaign may also be encouraging people to get the vaccine. According to the World Health Organization, using "positive, constructive, and solution-oriented" messages is one of the best ways of persuading people to follow public health guidance. In times of crisis, people tend to focus more on negative messages than positive ones. The urban planner and architect who led the design of the primrose image, Stefano Boeri, said in an interview that he had wanted to avoid any imagery that could induce anxiety, such as a picture of the COVID-19 virus with a bar cancelling it out. Contrast the primrose image with the slogan of the United States' vaccine development program, Operation Warp Speed, which could inadvertently be undermining vaccine acceptance by fueling people's fears about the speed at which the vaccine was developed.
If all of these factors don't convince a person to be vaccinated, Italy is betting that newly vaccinated health workers will be able to win them over. Research shows that health care providers play an essential role in vaccine decision-making. To transform health-care workers into vaccine ambassadors, the Italian government developed a virtual training to increase health workers' understanding of and trust in vaccines. To boost health workers' power of persuasion, the training includes modules on communication and empathy.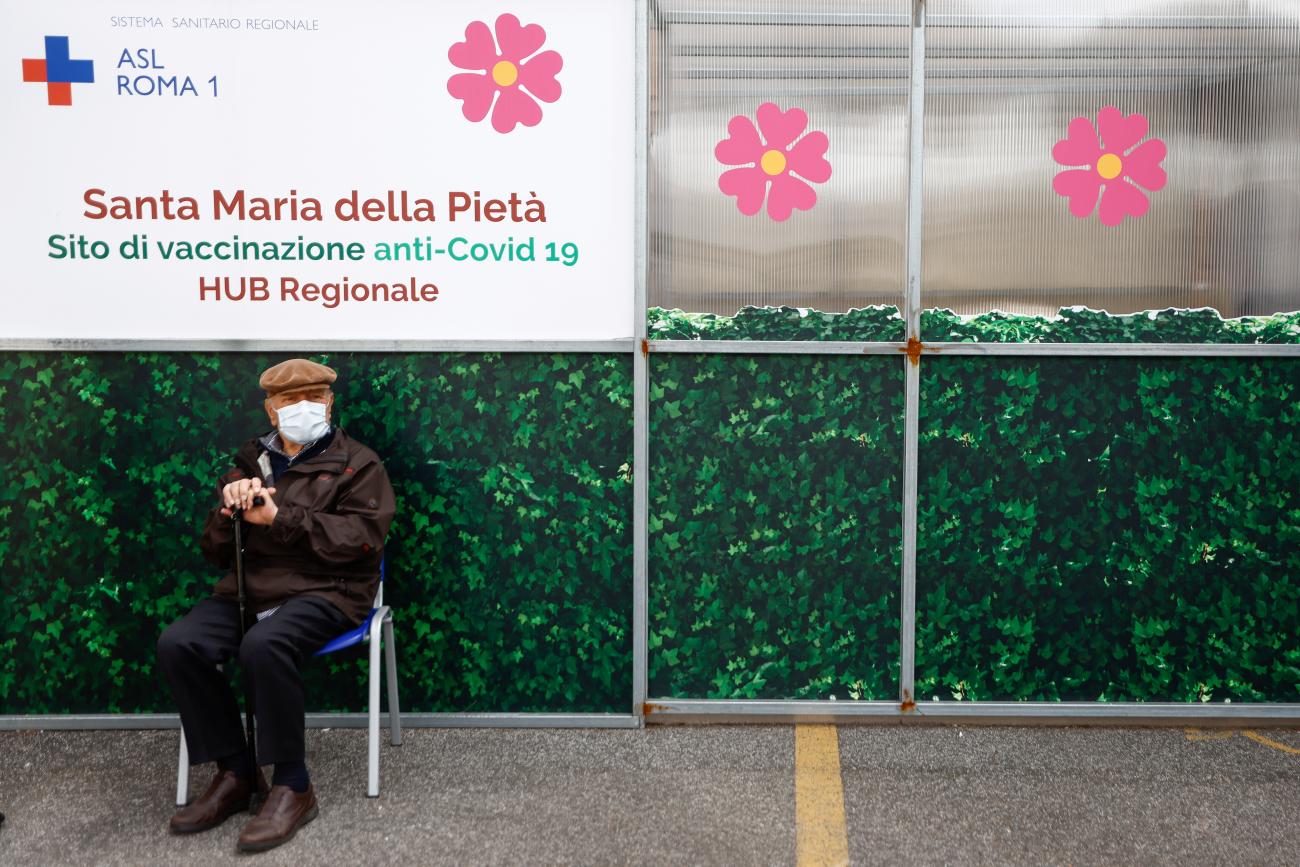 Towards Greater Vaccine Availability
The biggest hurdle for Italy has been challenges of vaccine supply. Italy has threatened to sue Pfizer and AstraZeneca for delivering fewer vaccines than anticipated. The government anticipates that Johnson & Johnson's vaccine and Curevac, a vaccine manufactured in Germany, will arrive in Italy in the second quarter of 2021, and Sanofi/GSK sometime during the first quarter of 2022. Meanwhile, Italy is contributing to the development of new vaccines, including a one-dose version produced domestically by a company called ReiThera, that showed promising results in phase I trials. The findings from phase III trials should be available by the end of this summer.
As Italy races to vaccinate its population as quickly as possible in the face of the more transmissible new variants, its centrally run campaign and thoughtful marketing and communications strategy are helping achieve a faster rollout than many of its European neighbors. By investing in a locally made vaccine, Italy is also attempting to ensure greater control over its vaccine supply in the future. While Italy's vaccination campaign is still in its early stages, other countries can learn a great deal from its approach.
In times of a major health crisis, candid communication with the public and a centralized government strategy can go a long way towards building trust and ensuring the wellbeing of the population.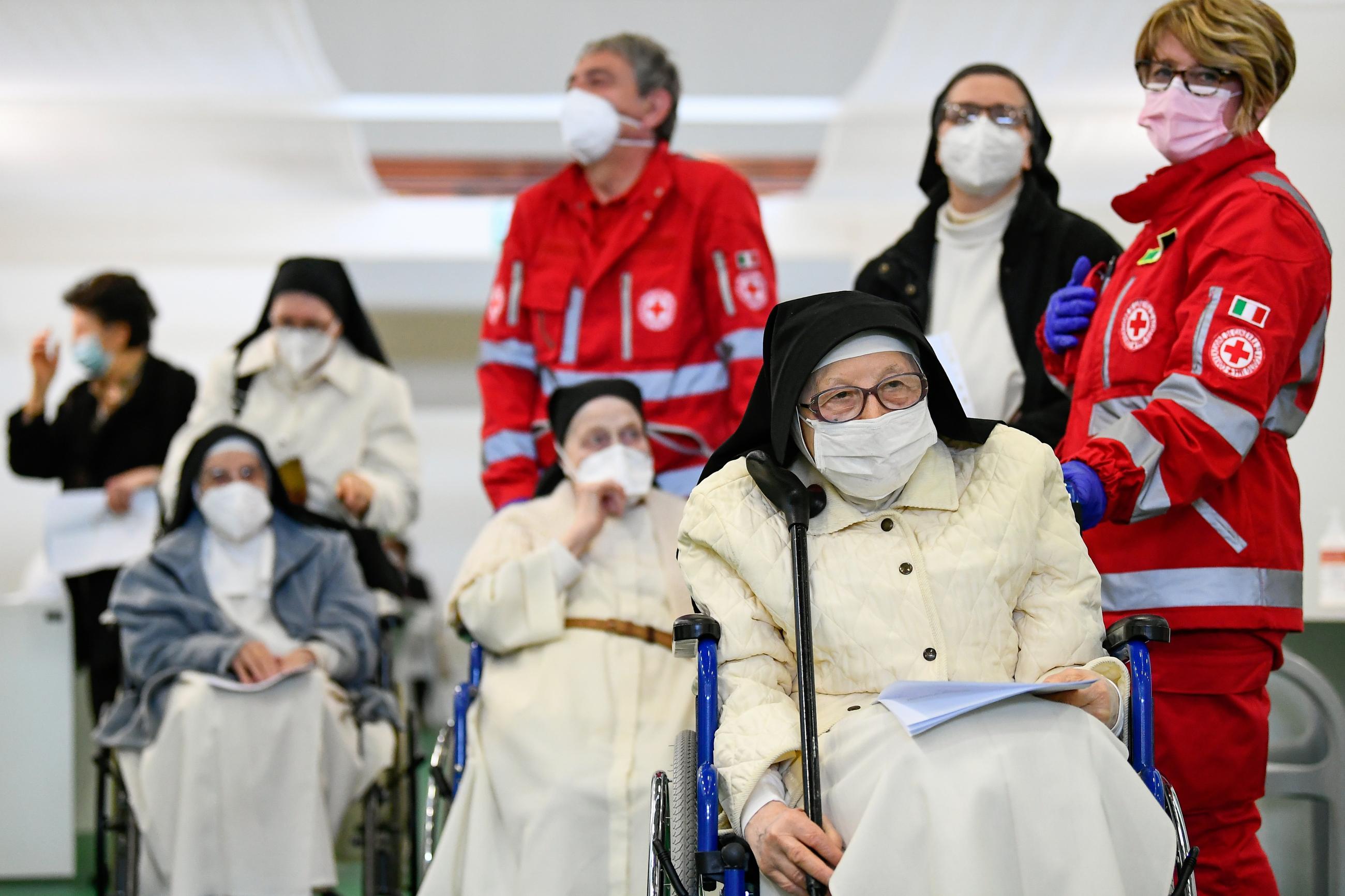 ACKNOWLEDGEMENTS: We would like to thank Rebecca Sirull for assistance with fact checking and Christopher Troeger for preparing the chart.  
EDITOR'S NOTE: Five of the authors work for Istituto Superiore di Sanità (the Italian National Institute of Health) and collaborate with the University of Washington's Institute for Health Metrics and Evaluation (IHME), which produced the COVID-19 forecasts described in this article. Maja Pašović works at IHME. IHME collaborates with the Council on Foreign Relations on Think Global Health. All statements and views expressed in this article are solely those of the individual authors and are not necessarily shared by their institutions.