In 2018, the City Council of Seattle, where I live, imposed a new soda tax to improve public health and lower consumption of sugary drinks. This created an unexpected windfall. By July 2019, Seattle had raised nearly 50 percent more money through the tax than anticipated.
Taxes on unhealthy food have become increasingly popular, as evidenced by the sugary drink taxes that have proliferated in localities across the United States, and countries such as Mexico, South Africa, and India. Soda taxes have become a rallying cry for those who are concerned about the impact of corporate interests on public health, and they are recommended by the World Health Organization (WHO). Sold largely on the merits of their health benefits, the sweetener of these taxes for local governments is that they have proven to be an effective way to raise revenue, as seen in my town of Seattle.
For promoting healthier diets, however, one complementary approach to taxing sugary drinks—subsidizing healthy foods—has gotten much less attention globally.
A 10 percent decrease in the price of healthy food due to subsidies led to a 12 percent increase in the consumption of that food.
Research from the University of Washington's Institute for Health Metrics and Evaluation and Tufts University found that subsidizing healthy food had a greater impact on changing consumption than taxing unhealthy food. A 10 percent decrease in the price of healthy food due to subsidies led to a 12 percent increase in the consumption of that food. In contrast, the researchers found that a 10 percent tax increase in the price of unhealthy food decreased its consumption by only 6 percent. The researchers evaluated studies that examined healthy foods such as fruits, vegetables, salads, and low-fat products, and unhealthy foods such as sugary drinks and fast food.
In addition, the team found that subsidizing healthy foods like fruits and vegetables helped reduce body mass index (BMI) by a small but measurable amount—one that would add up across a population. Few large-scale interventions have been found to reduce BMI, so subsidies may be an essential tool in the fight against obesity.
Efforts to subsidize healthy food have been much less prominent than initiatives to tax unhealthy food. Some examples of subsidies include those implemented by Great Britain and the United States for healthy food purchases among low-income families. Also, South Africa's biggest private health insurer, Discovery Health, provides a 10 percent rebate for purchases of healthy foods. So why are efforts to subsidize healthy food much less prominent than initiatives to tax unhealthy foods? One key reason may be that subsidies require governments to spend money instead of taking it in.
While consuming sugary beverages is unhealthy and linked to diabetes and ischemic heart disease, not eating enough healthy food also causes a heavy disease burden (poor health and death) in every country according to the Global Burden of Disease study. For example, eating too little fruit contributes to 14 times more health loss globally than sugary beverages alone. Lack of vegetables in the diet is linked to nearly eight times more health loss around the world than sugary beverages.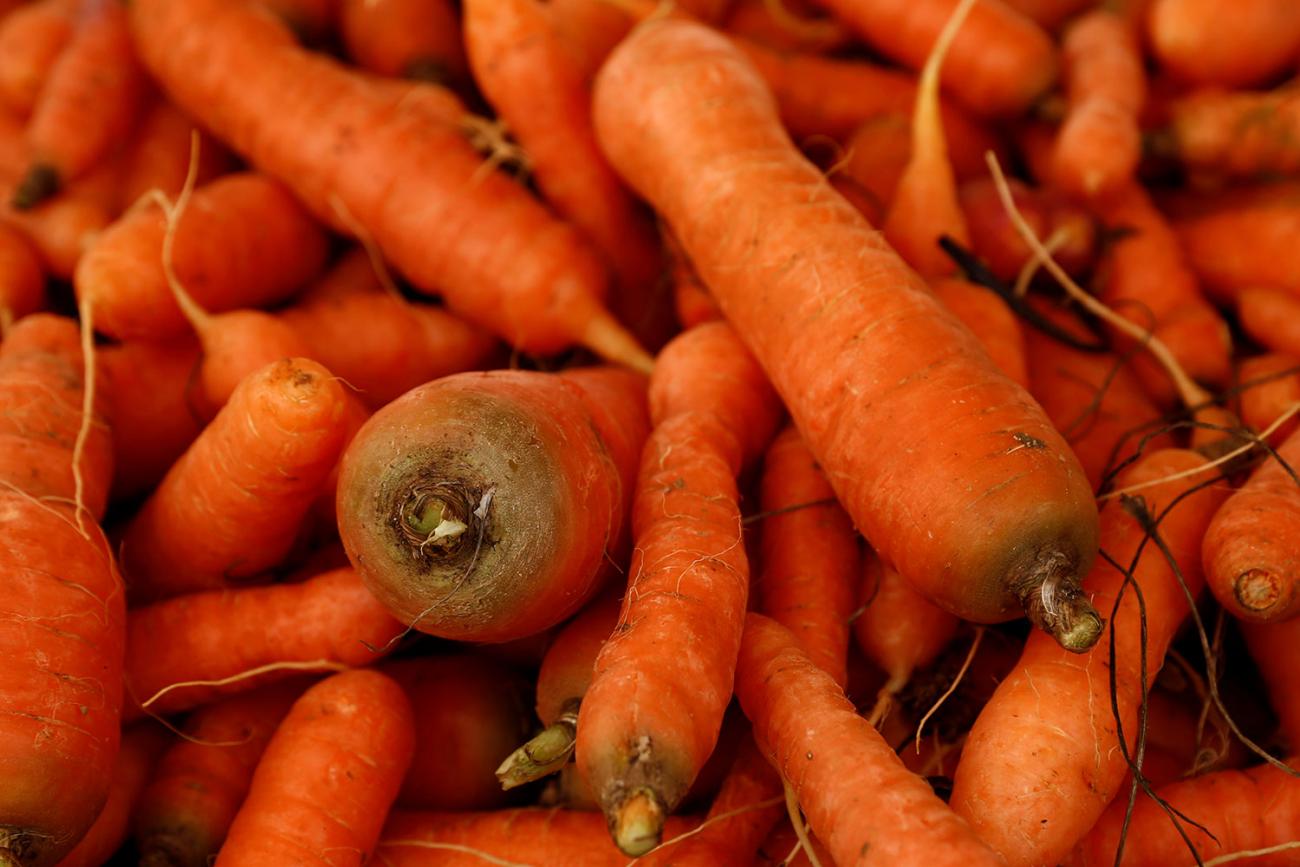 As more governments recognize the revenue-generating potential of taxing unhealthy food—the proverbial "stick"—these taxes are likely to expand to more countries and localities. To maximize health improvements, however, governments should also prioritize the "carrot" approach of subsidizing healthy food.
According to research from WHO, the Institute for Health Metrics and Evaluation, and others published in the British Medical Journal, current food systems have encouraged quantity over quality, reducing hunger through an emphasis on cereal crops but at the same time reducing access to diverse, healthy foods. Subsidizing healthy foods such as fruit, vegetables, legumes, and nuts could help reduce obesity and prevent premature death and disability worldwide. And in low- and middle-income countries, donor funding to support these subsidies is vital. One potential policy tool proposed by Michael Jacobsen at the Center for Science in the Public Interest, James Krieger from Healthy Food America, and Kelly Brownell from the Sanford School of Public Policy at Duke University, is for governments to use revenue generated from sugary drink taxes to subsidize healthy food.
Some cities in the United States, such as Seattle and Boulder are already investing part of the revenue raised by sugary drink taxes to increase access to healthy food, and as more communities consider taxing sugary drinks, it is vital for them to also consider the critical role of subsidies in promoting healthier eating habits.
EDITOR'S NOTE: The author is employed by the University of Washington's Institute for Health Metrics and Evaluation (IHME), which leads the Global Burden of Disease Study. IHME collaborates with the Council on Foreign Relations on Think Global Health. All statements and views expressed in this article are solely those of the individual author and are not necessarily shared by their institution.