I came to the United States from Lebanon in 1986 on a scholarship to get my doctorate degree. I was born in a rural farming village, Lassa, in Mount Lebanon. My parents struggled to put food on the table. After graduating from high school, I attended the American University of Beirut to study biostatistics. During my time there, the Lebanese civil war was raging.
I'll never forget the acts of kindness that I experienced during that time
In summer of 1982, I lived in a dorm, Penrose Hall. As the war intensified, our university cafeteria closed, few stores remained open, and my fellow students and I ran out of food and money. The roads were closed, so our parents could not reach us. A restaurant nearby that we used to frequent for sandwiches (Marrouche) gave me and other stranded students free meals, telling us "you can pay us back when you can." The owner kept the restaurant open until he ran out of food. Other restaurants in Beirut did the same. I'll never forget the acts of kindness that I experienced during that time.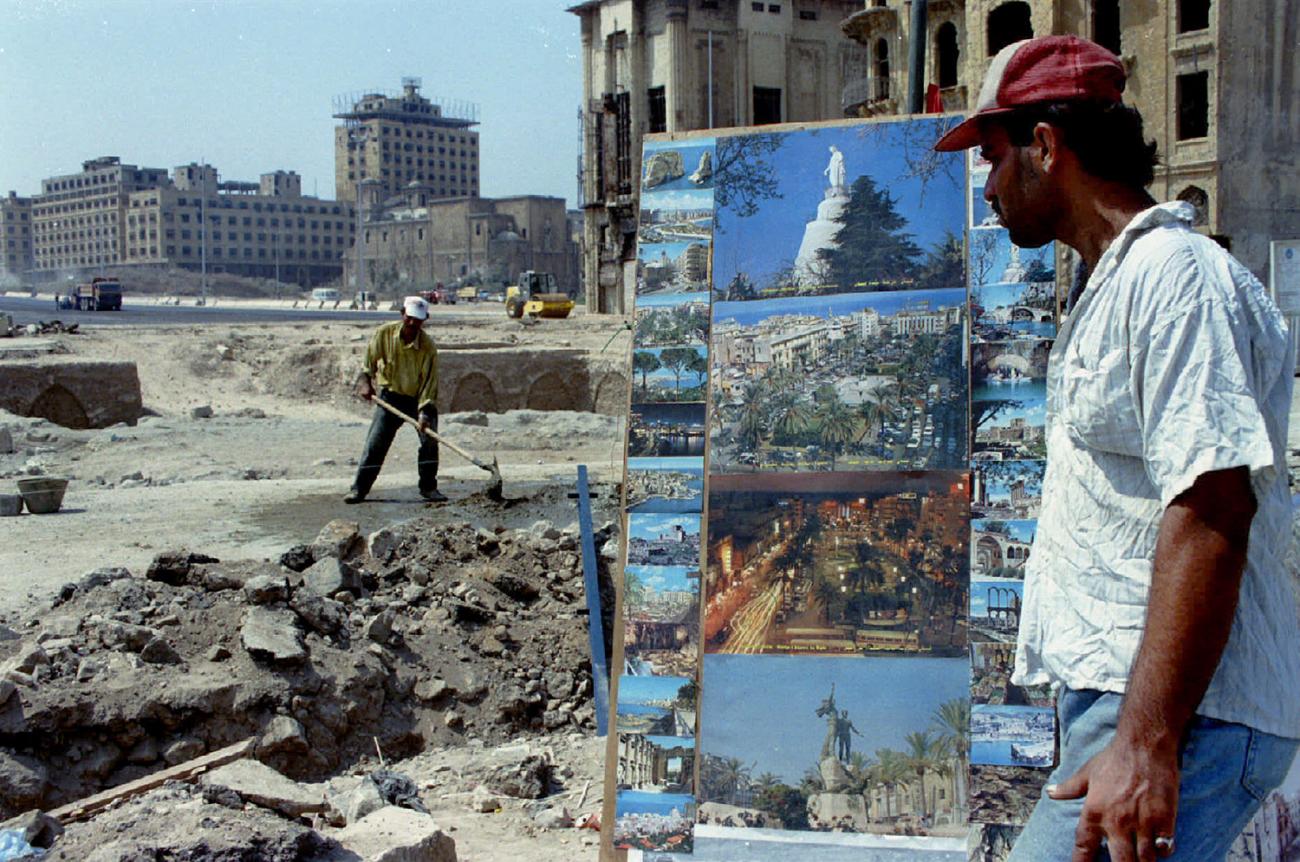 In this crisis, it's my turn to help others. I am lucky to have a stable job as a professor at the University of Washington. It's imperative that people like me who are still earning a living help those who can't.
People of color, teens, and in many sectors, women, have borne the brunt of the job losses
In the United States alone, millions of people have lost their jobs just as social distancing measures have been tightened. Vulnerable groups in our country—such as those from marginalized communities including people of color and those experiencing homelessness—are disproportionately harmed by this crisis as a result of inequities. People of color, teens, and in many sectors, women, have borne the brunt of the job losses. Children from impoverished households who rely on free school lunches may have difficulty getting the nourishment they need.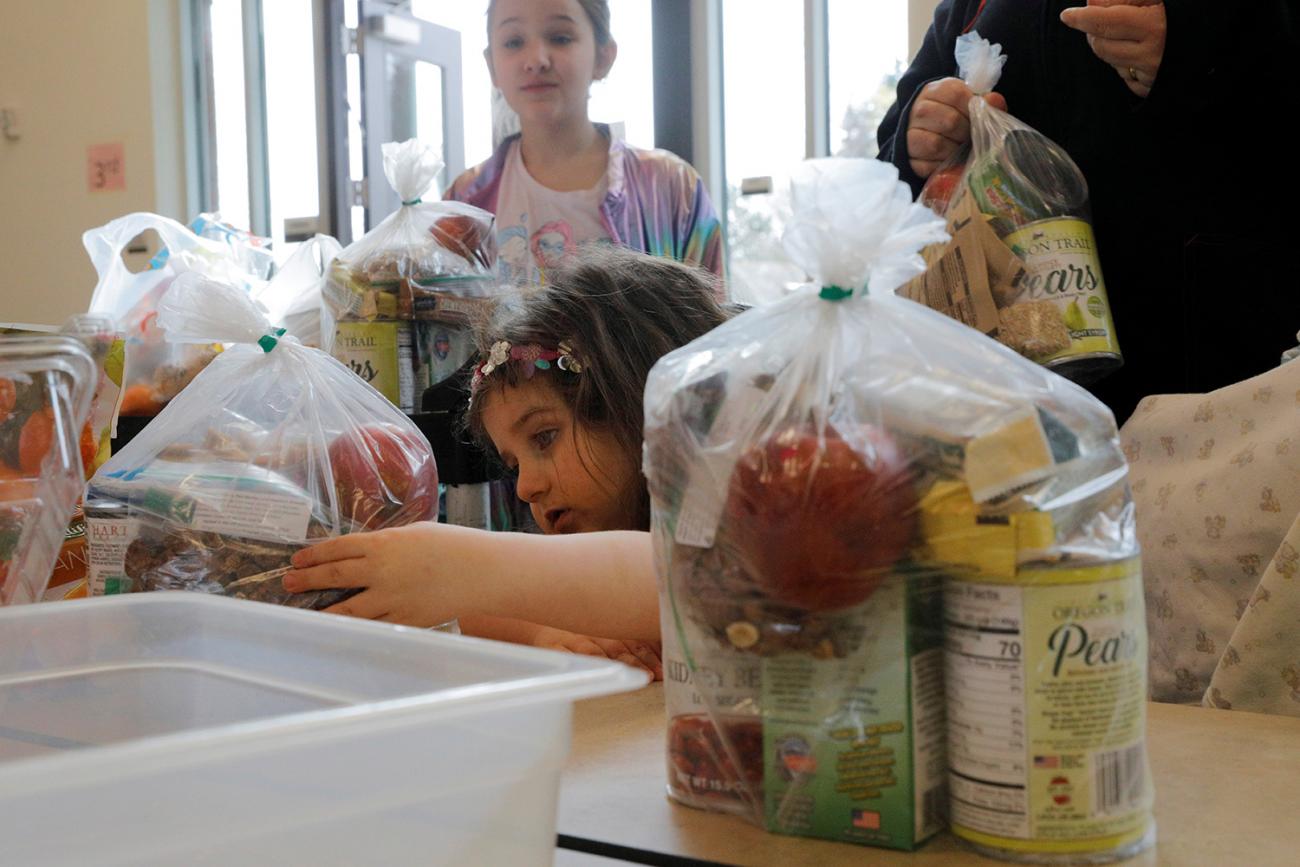 Further compounding the negative impacts of the crisis is evidence that certain marginalized communities may be placed at greater risk from coronavirus compared to more "privileged" groups due to structural conditions and discrimination.
81% v. 26%
Only 26 percent of Milwaukee's population is black, but they accounted for 81 percent of COVID-19 deaths in early April
For example, In Milwaukee as of April 3, black people accounted for 81 percent of COVID-19 deaths, while they make up just 26 percent of the population. In Michigan, the population is 14 percent black, but black people made up 40 percent of coronavirus deaths as of April 3. This is likely a result of several factors. Due to inequities, risk factors such as diabetes and blood pressure are more common among minority groups compared to whites, and minorities are more likely to have high-risk jobs that require physical contact with others. According to a 2017-2018 survey by the Bureau of Labor Statistics, just 18 percent of black people could work from home, compared to 26 percent of whites and 32 percent of Asian Americans. Inequities also result in people of color being less likely to have health insurance compared to whites. In addition, the LGBTQ+ community, who faces barriers and challenges accessing health care as a result of stigma and discrimination, may also be disproportionately impacted by coronavirus.
For those of you who are still employed, one of the most important causes that you can donate to right now is to food banks to help those experiencing food insecurity. Food banks nationwide are quickly running out of supplies as demand rises. In Washington state, for example, where I live, food banks could be empty in less than a month from now. And for those seniors who need to avoid trips to the grocery store, and cannot easily purchase groceries online, Meals on Wheels can be a lifeline—consider donating to your local program.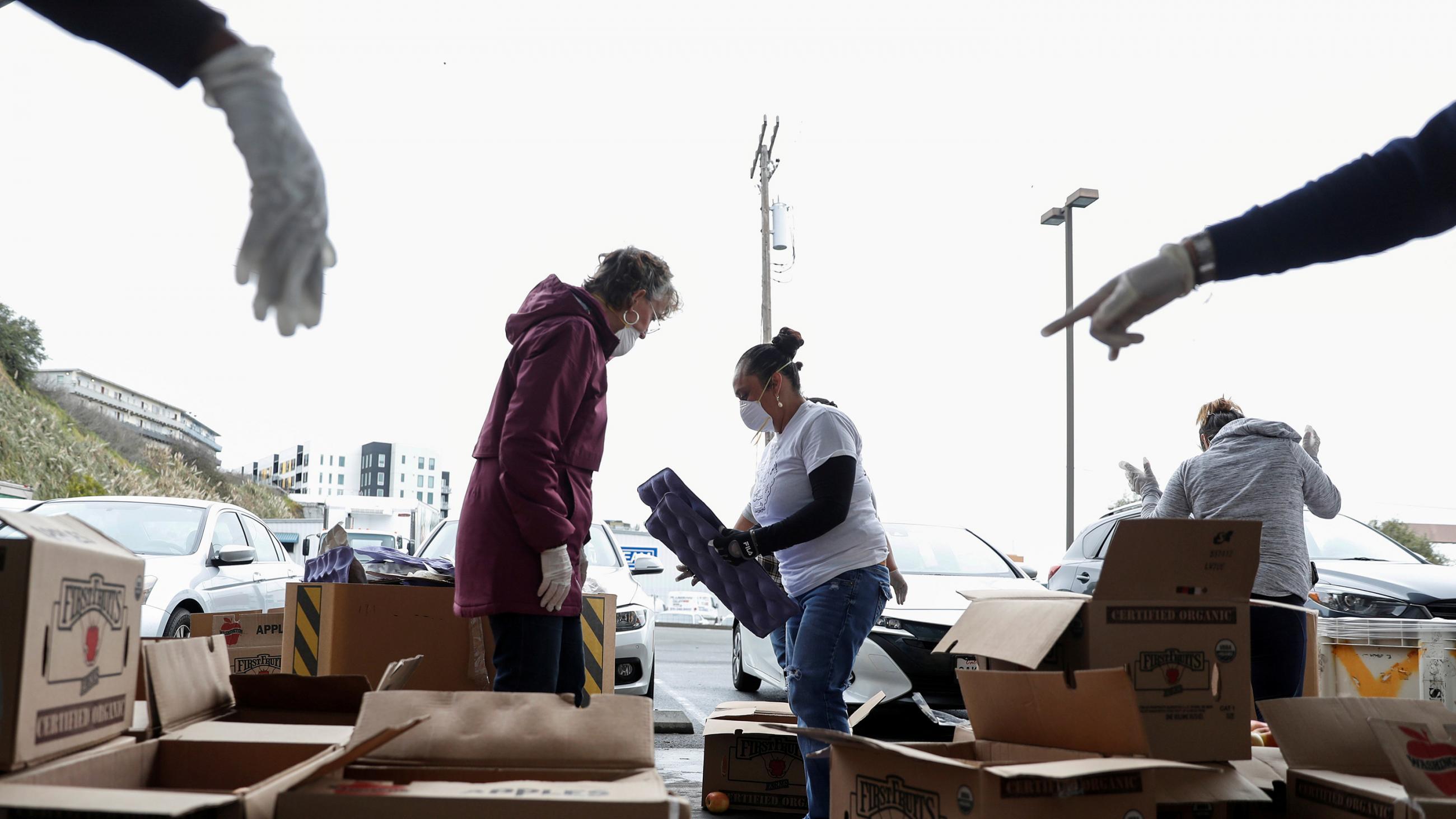 I know that the economic sacrifices our country is making are saving lives. For example, data from parts of Italy and Spain indicate that social distancing efforts have succeeded in slowing transmission of COVID-19. And in Washington state, aggressive social distancing measures appear to have reduced deaths from COVID-19. The costs of delaying or lifting social distancing measures are likely to be dire: without social distancing, we expect that cases of coronavirus will continue to increase exponentially.
No one should be left behind
Coronavirus has upended life as we know it, and this disruption is likely to continue at least until the end of May, according to our predictions at the Institute for Health Metrics and Evaluation (IHME). As the nation works to get the COVID-19 pandemic under control, we must help one another. Having witnessed countless selfless acts of kindness during the darkness of a civil war taught me that we will be stronger and more resilient if we take care of one another. No one should be left behind.
While we are responding to this virus and focusing on providing the needed medical care, we should also plan for the recovery. Once this initial pandemic of coronavirus dies down, and social distancing measures are removed, we must devise effective strategies to protect our country from another pandemic.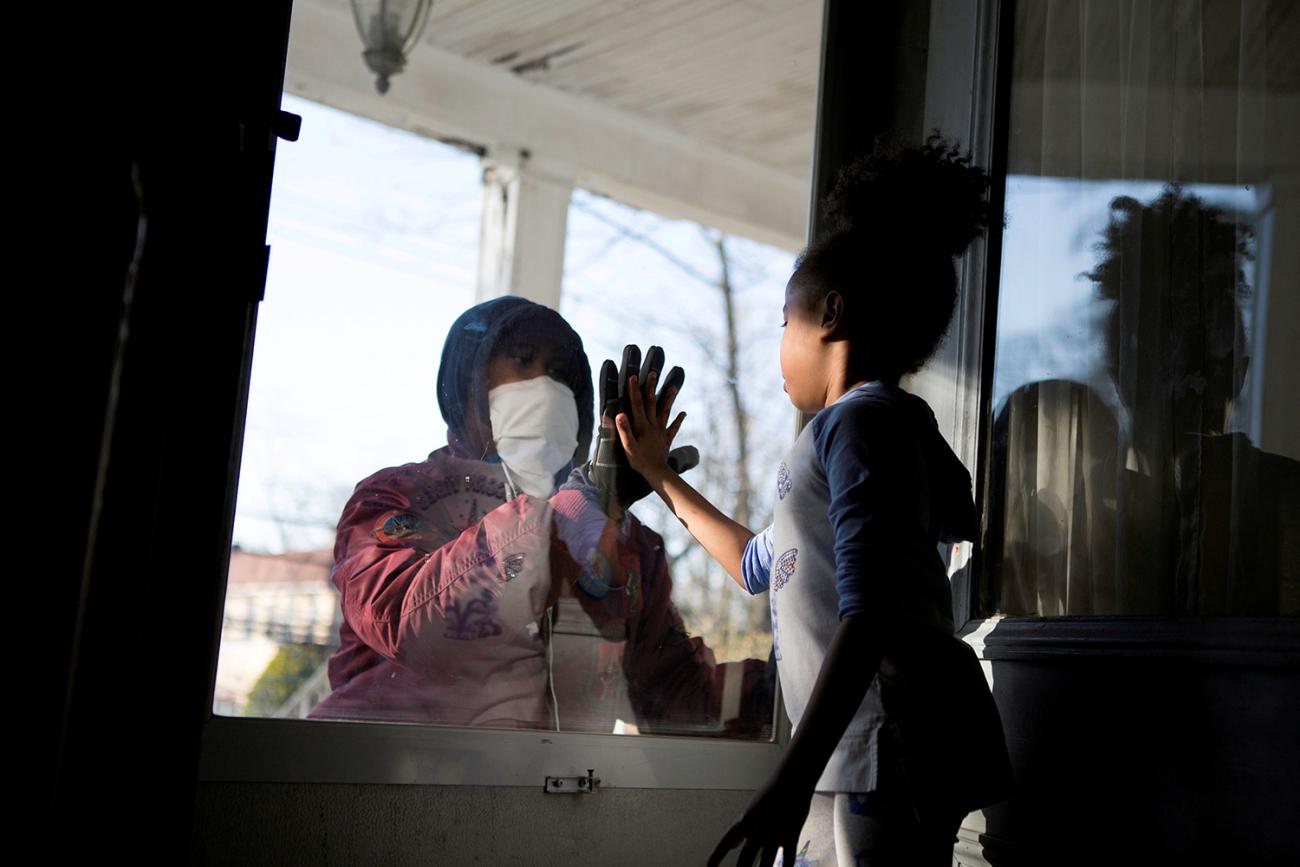 We're not out of the woods yet with the COVID-19 pandemic, so maintaining social distancing continues to be critical. At the same time, we must accelerate planning at the state and national level for how best to reopen the economy so we can begin to recover. But how? And how do we ensure it's done safely? Any reopening needs to be completed in a phased, step-by-step process—starting small and gradually building towards larger gatherings. We unfortunately cannot just "flip the switch" and immediately return to life as normal. Massive, widespread, and frequent testing with rapid results will need to act as the foundation for reopening. Without it, we run the risk of a second pandemic that forces us to shut down again.
Being compassionate now and later will make us stronger, bring the country together, and show the world what American values truly are
The scale of testing will need to be combined with robust surveillance, rapid response and contact tracing, and isolation measures to quickly contain flare-ups as new cases are identified. Recovery must prioritize support for those who are most vulnerable, both here and around the world. I've been inspired by how my university and the local Seattle community has responded to support those who have been most impacted. I hope those who have capacity to give can do so to well-positioned entities within their own communities. Taking a holistic approach to a population's health and well-being has never been more important, and I hope others are inspired to begin taking on population health in a more interdisciplinary, collaborative way.
We need to ensure that those facing the worst effects of this crisis get help as soon as possible. Before this pandemic is contained, many of us will lose loved ones, and our first responders and health care workers will have endured especially hard times. Being compassionate now and later will make us stronger, bring the country together, and show the world what American values truly are.
EDITOR'S NOTE: The author is employed by the University of Washington's Institute for Health Metrics and Evaluation (IHME), which leads the Global Burden of Disease Study. IHME collaborates with the Council on Foreign Relations on Think Global Health. All statements and views expressed in this article are solely those of the individual author and are not necessarily shared by their institution."