As the coronavirus spreads in the United States, we expect that the most acute period of health system overload will occur during the first two weeks of April. Take Louisiana, for example. Its health system is about to be overwhelmed by COVID-19 starting April 5 according to the latest analysis released on March 31 by our team at the Institute for Health Metrics and Evaluation (IHME). To curb the spread of the coronavirus, John Bel Edwards, the governor of Louisiana, issued a stay-at-home order and closed non-essential businesses the fourth week of March. Getting everyone to follow these orders is proving difficult, however, as seen in other states. On March 29, for example, a group of around 500 people gathered in a suburb outside Baton Rouge. And the New Orleans Police Department has received hundreds of complaints about large gatherings in the city.
Not having enough ICU beds may translate to unthinkable choices for health care providers as they triage patients
Amid these challenges, Louisiana is bracing for the COVID-19 surge. The Louisiana governor has been working hard to increase the number of hospital beds around the state. Recently, the state secured two 250-bed field hospitals from the federal government and is converting the spacious Ernest N. Morial Convention Center in New Orleans into a site for 1,120 beds. This quick action comes not a moment too soon: at the peak of the epidemic in Louisiana, some 85 people per day are likely to die. By April 10, the state is likely to need 2.5 times more intensive care unit (ICU) beds for COVID-19 patients than it currently has. If the sickest patients lack access to ICU beds, it means that they will not have access to the quality of care that they need, and their outcomes will be worse. Not having enough ICU beds may translate to unthinkable choices for health care providers as they triage patients.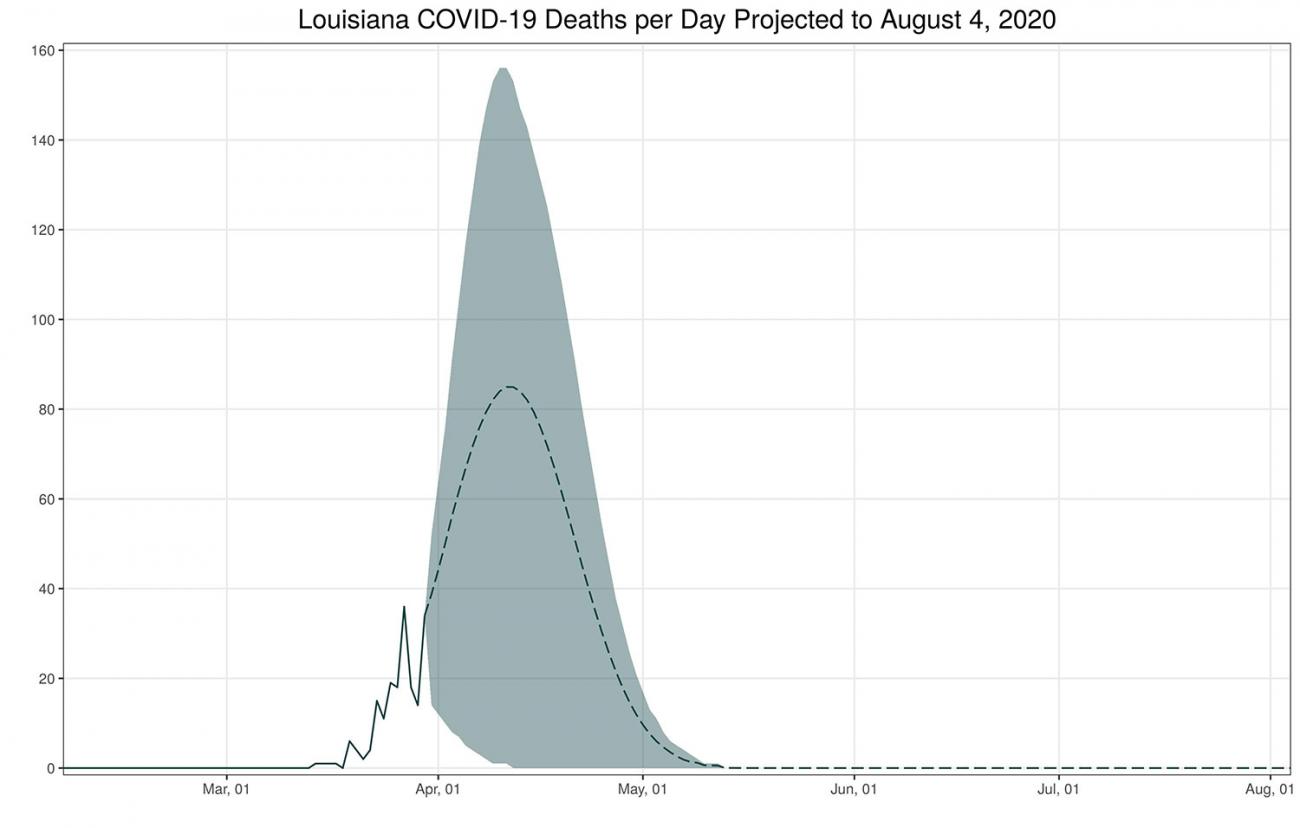 You can track these trends in a COVID-19 hospital planning tool on the IHME website. As the epidemic evolves, IHME will regularly update the tool to provide a source of "real-time" information for hospital system administrators and local, state, and federal health policymakers. We are doing this because we want to ensure that leaders can base their decisions on the most up-to-date projections. Over the coming days and weeks, we hope to be able to expand this tool to cover more countries. It's likely that by the time you read this in Think Global Health, key projections will have already changed as we gather better data, and improve our research methods. The epidemic, and our understanding of it, is shifting daily.
What the Models are Showing
Based on our March 31 model, we expect Louisiana to be one of the twenty-four states and DC that will be hardest hit by COVID-19, along with New York, Tennessee, Hawaii, DC, Massachusetts, Michigan, Rhode Island, Maine, Delaware, New Jersey, Maryland, Wisconsin, North Carolina, Georgia, Connecticut, Mississippi, New Mexico,  Minnesota, New Hampshire, Colorado, Utah, Wyoming, and Virginia. These states will need to increase ICU beds for COVID-19 patients by more than 50 percent. Further, nationwide, we anticipate that a total of forty-one states in the nation will run out of ICU beds.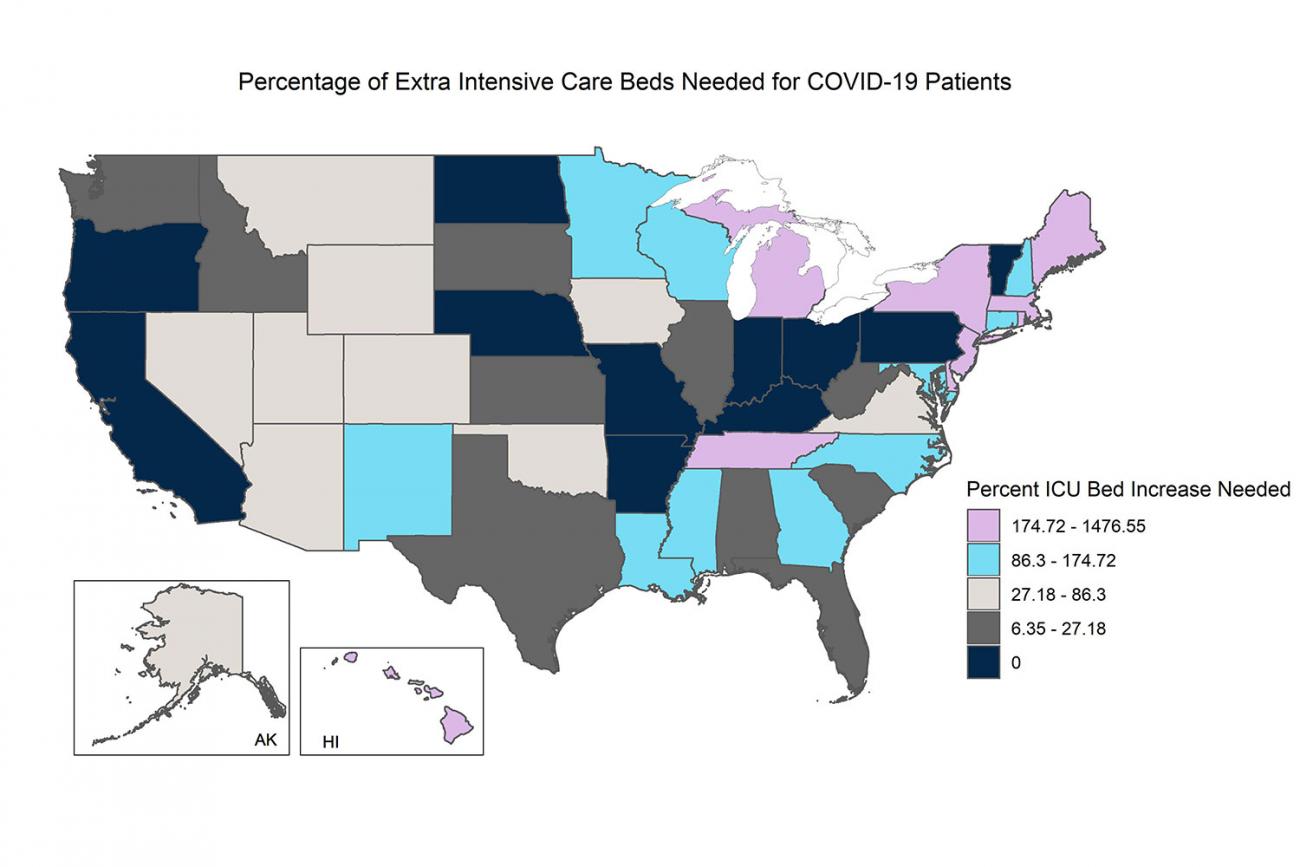 We anticipate that demand for hospital beds will peak first in New York, New Jersey, and Vermont by April 9, followed by peaks in states including Louisiana, Michigan, and Washington from April 10 through April 19. In late April, we expect to see the highest need for hospital beds in many other states, including California, Wisconsin, Arkansas, and North Carolina—followed by Florida and Texas in May. The need for extra hospital beds is likely to persist well into May and June.
Over the next four months, we estimate that around 93,531 people will die from the virus in the United States—but only as long as social distancing measures stay in place. Without social distancing, the predictions for deaths and health system overload would be much worse. Social distancing measures are crucial for keeping the situation from deteriorating further, so it is vital that we maintain them, despite their steep economic cost. Even one day without social distancing can make the cases of the virus grow exponentially.
93,531
According to IHME's estimate as of April 2, 2020, around 93,531 people will die from the virus in the United States
We originally developed our COVID-19 hospital planning tool at the request of the University of Washington School of Medicine and other hospital systems and state governments, to help them determine when COVID-19 would inundate their health systems. My colleagues and I are fortunate to live in a state with one of the best health care systems in the United States. The University of Washington School of Medicine has learned many lessons in grappling with the earliest stage of the U.S. COVID-19 epidemic, and the medical center is preparing for the surge of people with COVID-19 by postponing elective procedures, increasing bed capacity above licensed capacity, establishing emergency field hospitals, reducing staff to patient ratios, and redeploying/re-training medical staff. These strategies could also benefit hospital systems in other states as they plan for their own COVID-19 surges in the coming weeks and months.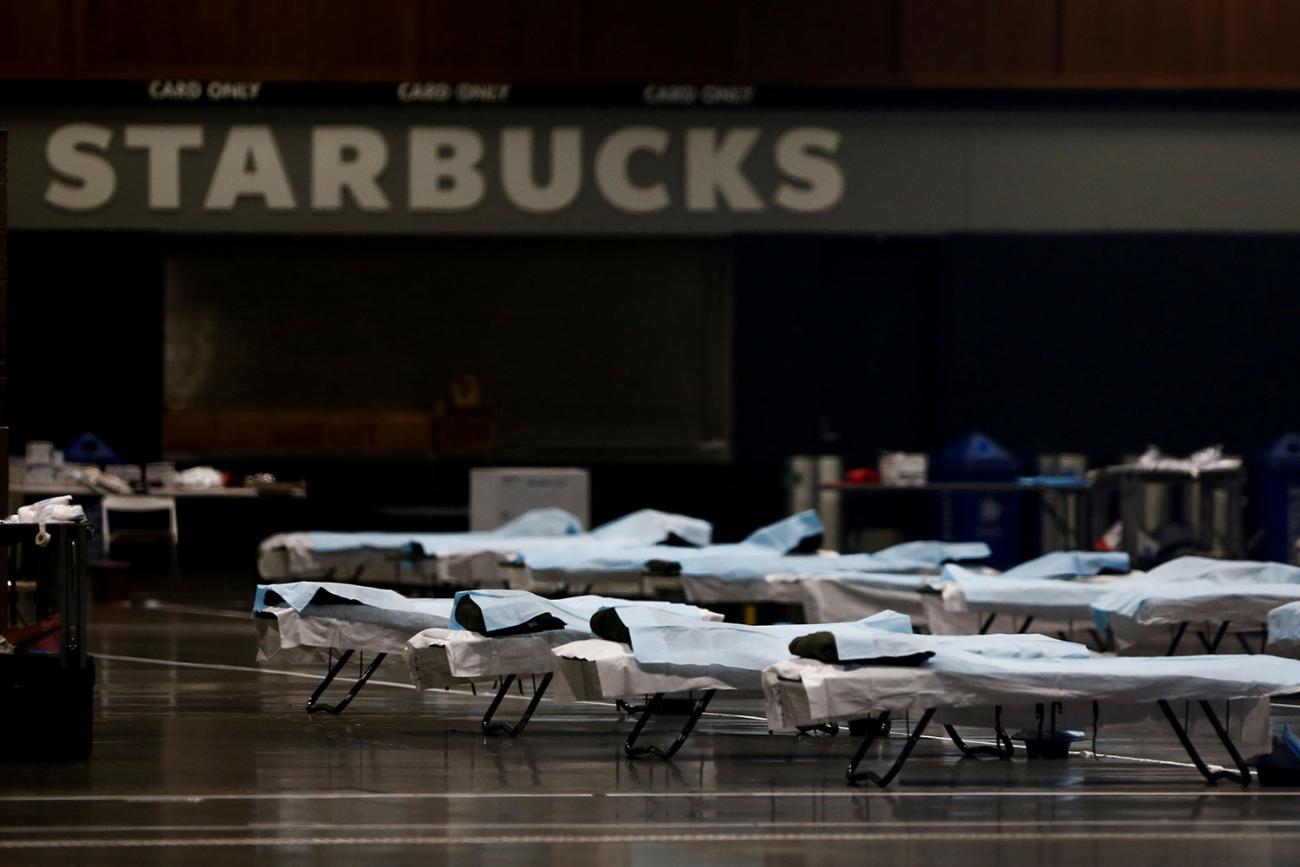 We are adding new data to our tool every day. Between March 29 and 31, we added 306 new data points from around the United States to our model. The more data we get, the more accurate our tool becomes. We are grateful for the tireless data collection and collation efforts of individuals throughout the United States and the world. We're also improving our methods and tool based on feedback from users. If you have questions or suggestions, please contact us at [email protected].
It is imperative that the U.S. states continue to be vigilant, strongly adhering to social distancing measures and taking other precautions recommended by public health officials. Any scaling back or interruption of social distancing measures may change the trajectory of the epidemic dramatically for the worse. Everyone―young and old alike—needs to adhere to those precautions. Our lives depend on it.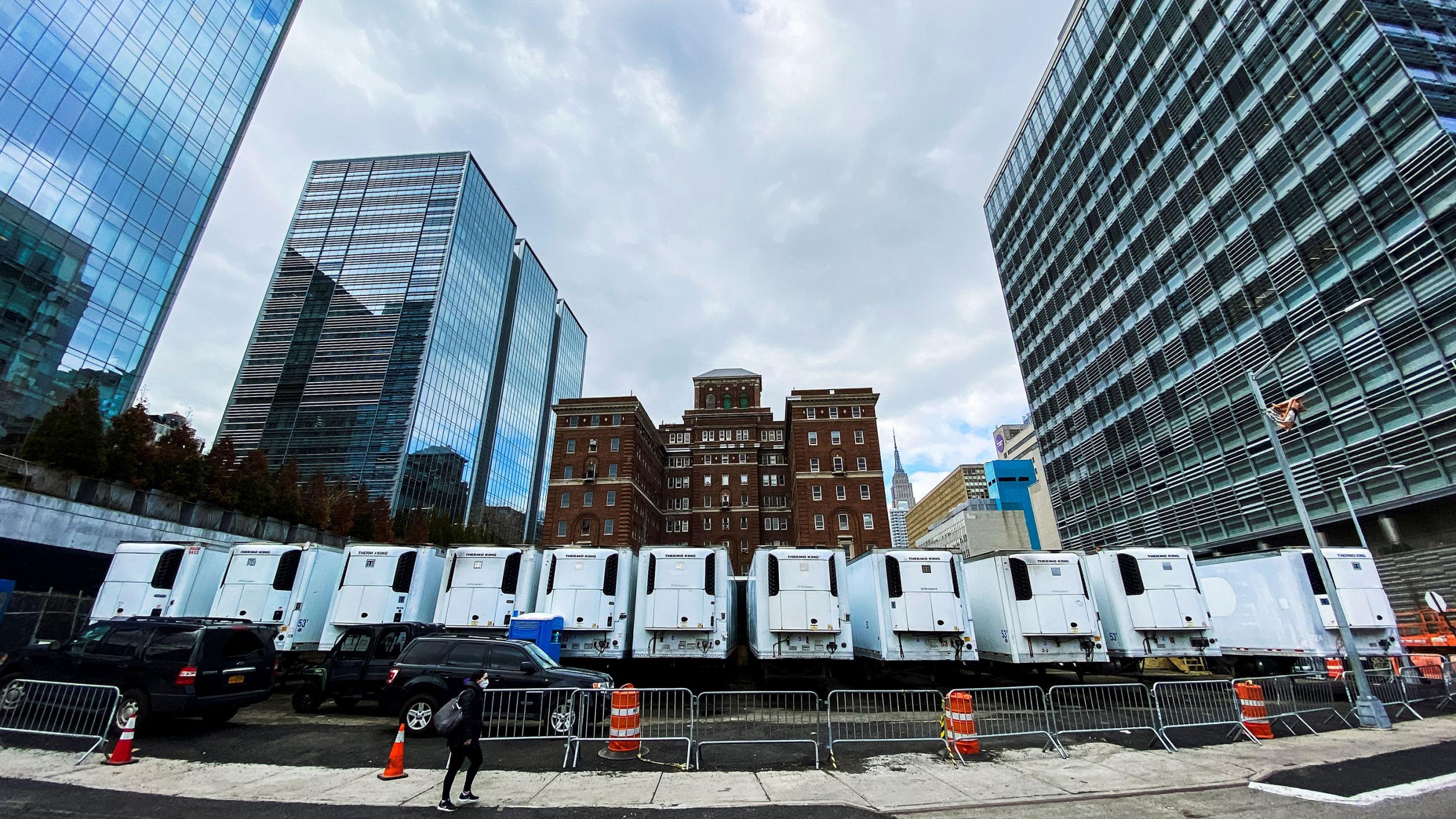 EDITOR'S NOTES: The author is employed by the University of Washington's Institute for Health Metrics and Evaluation (IHME), which produced the COVID-19 hospital planning tool described in this article. IHME is a partner on Think Global Health.
This article was updated on April 2, 2020 to reflect a new IHME estimate of 93,531 deaths from COVID-19 in the United States. IHME is regularly updating these estimates as part of its COVID-19 hospital planning tool on their website.