My perception of a successful and impactful doctor revolved around having a thriving practice and great patient outcomes. The grueling experience in medical school conditioned my mind to being patient-centered, almost ignoring other factors that led to the overall success of the delivery of health care, such as leadership. I spent five years in medical school reading large volumes of books, attending eight-hour-a-day classes, and spending the better part of my evenings in the medical wards monitoring patients. This was my life for 44 out of 52 weeks in a year. There was literally no time to enjoy university life and develop other "soft skills" that might have allowed me to build stronger interpersonal relationships and balance work with life. This is the story of all of us who went through medical school in Kenya.  
Doctors are often perceived as the "crème de la crème" of society and there are a lot of expectations placed on them, but what many people do not know is the humbling experience that makes us who we are. In medical school, we experienced "humiliation" from our seniors—during oral presentations and clinical rounds—who often looked for ways to put us down. As we awaited our examination results, woe to those who did not make it onto the coveted list of those who passed. Failure was stigmatizing, ego-shattering, and could make one the talk of the town around the medical school corridors, especially if they had chosen a work-life balance instead of a work-only imbalance. 
Doctors are often perceived as the "crème de la crème" of society, but many people do not know the humbling experience that makes us who we are
Internship was an extension of the medical school experience, though without exams and with pay. We were literally "the laborers," working up to 72-hour shifts, occasionally deprived of both food and sleep. Fears lingered around the possibility of getting extra time if you did not meet the expectations of your immediate supervisor. Nobody wanted an extra day as an intern, as this too carried its own stigma. 
Why do I give this background? This is what shaped us, shaped our thinking, and determined our approach to life as we were released to the unsuspecting public. We subconsciously desired, or almost demanded, recognition after all that we went through. A medical degree—the title of "doctor"—was enough to make others feel inadequate, or alternatively, view us as proud, arrogant, and nerdy. All of this further worked against our socialization. 
After internship, most of us were deployed to health facilities to take up both clinical and leadership roles. We had not been built—trained or mentored—to manage people, finances, or programs. For instance, my first deployment following internship and licensing was to a rural, faith-based health facility 500 kilometers from Nairobi. Here, I was the only doctor for several months before we received a volunteer pediatrician. During this time, I performed clinical duties, as well as administrative duties such as human resources management and sitting on the hospital board. I also made major decisions regarding the running of the facility and patient care without any training or experience in leadership. Many physician leaders acquire skills on the job, without mentors or training. But such an approach in a medical environment could be dangerous for the leader, their team, and the patients.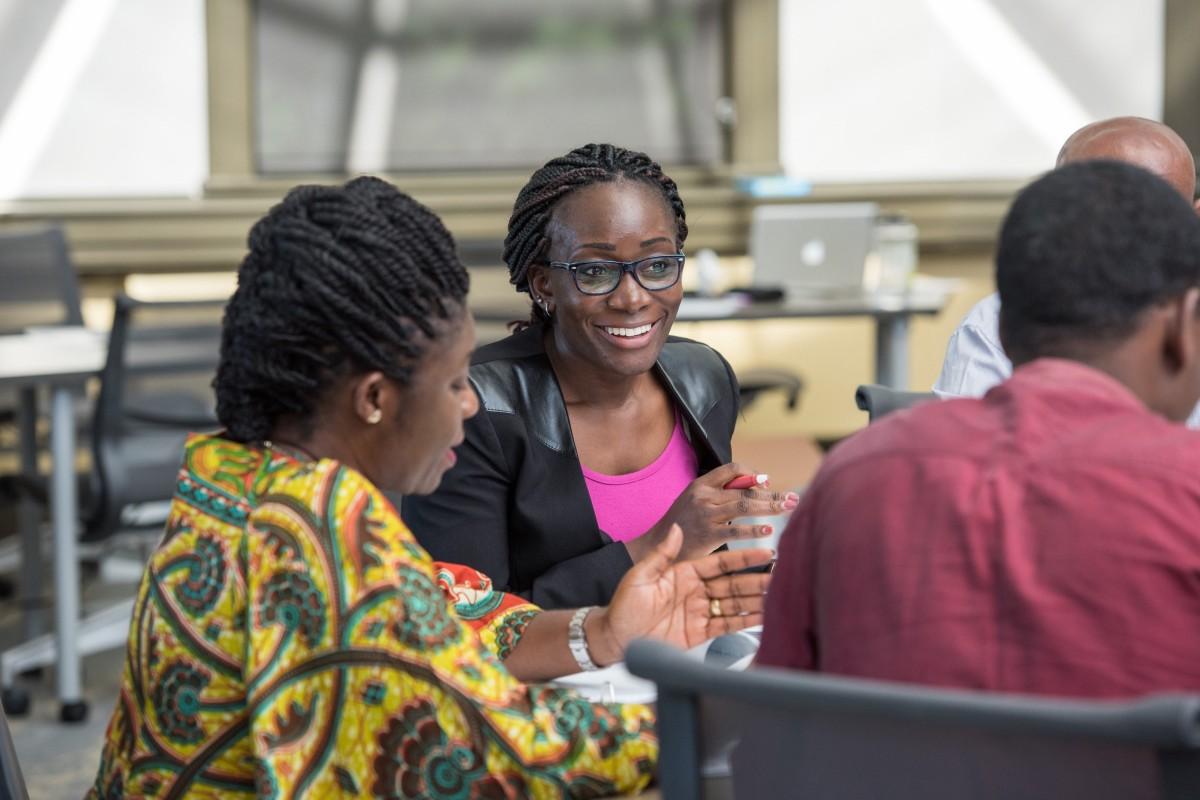 Since that time, I have sought out experiences that would help me build leadership skills, through mentorship, trainings both in-country and internationally, and through personal experience. I have also put a lot of effort into reading books and listening to podcasts on leadership that have helped me come a long way, making me a better person at both work and at home. Leadership always starts at home. The application of leadership principles helps build a successful and motivated team. 
One great flaw I have seen in most African leaders is the craving for recognition, through titles and other entitlements. Once these are taken away, they feel stripped of their very being—their identity. Great leaders should focus on deeds and leading by example, modeling the very behaviors that they want to see in others. They should not be distracted, but in a world full of distractions, including social media and electronic gaming, this can be hard to do. Such distractions may not only prevent them from sparing time to focus and strategize but may also lead to unhealthy comparisons with others. The only person you should compare yourself with is your previous self. 
One of my "eureka moments" during one of my trainings as a public health leader was to look at each team member not just as a worker from whom you only expect results, but as a human being, living in a real world, with real challenges that could affect their performance. Such challenges could be the sickness of a loved one, divorce, financial crisis—the list goes on. A little bit of understanding makes people feel valued and cared for, and able to return to work with extra energy once the issue in their life is resolved. People will always remember how you made them feel during tough situations.  
Clinical skills are not enough, we need to learn "soft skills," such as leadership
Another eye-opening moment during my public health leadership training was learning about the need to make time to build your mind, body, and soul—to constantly refill your jar. One cannot give from an empty jar. Delegation of duties and responsibilities takes away so much pressure from you, enabling you to have more time for your personal life and for strategic thinking. Through delegation, the team is allowed to tap into their strengths as they take charge of assigned tasks, making them feel appreciated and useful in an organization. 
My advice for any young person pursuing a career in health is that clinical skills are not enough. We need to learn other "soft skills," such as leadership. A famous sports coach once said leaders are not born, they are created. You can create yourself at any point of your life. One is never too young or too old to do this. Now, more than ever before, there is so much information freely given through podcasts, YouTube videos, and other media on leadership principles. Take advantage of this infodemic to grow your skills in leadership and in other ways that will make you a strong and compassionate leader.  
Read more stories from Think Global Health's Second Anniversary Series, featuring articles and interviews with individuals shaping global health today.