In June 2020, the United Nations (UN) Independent Expert on sexual orientation and gender identity Victor Madrigal-Borloz called for a global ban on conversion therapy, urging all member states to end the damaging practice targeted at the LGBTQ+ community.
Since then, heads of states from around the world—including U.S. President Joe Biden, the United Kingdom's Queen Elizabeth II, Canadian Prime Minister Justin Trudeau, and, most recently, New Zealand Prime Minister Jacinda Ardern—promised to introduce laws to curb the practice. Other nations have also committed to national action plans for LGBTQ+ rights that prioritize the regulation of conversion therapy. But the promises and progress have stalled.
Conversion therapy is a practice that attempts to change an individual's sexual orientation or gender identity—and it's a global practice
Only Germany has outlawed the practice since the UN expert's call. Policymakers' efforts around the world are stymied by the debates on how expansive legislative bans should be. But one thing is clear: countries should adopt federal bans, no matter how limited in scope, to keep global momentum going and to reduce harm to LGBTQ+ people.
The Permutations of Conversation Therapy
The United Nations Office of the High Commissioner for Human Rights defines conversion therapy as "an umbrella term used to describe interventions of a wide-ranging nature, all of which have in common the belief that a person's sexual orientation or gender identity can and should be changed." Such practices—also known popularly as reparative therapies, gay cures, or sexual orientation change efforts (SOCE)—suggest that they can alter an LGBTQ+ individual's identity to conform to heterosexual and/or cisgender norms. In practice, these therapies most commonly take the form of talk therapy and prayer counseling, but include a litany of harmful interventions, including subjecting individuals to exorcisms and "corrective rape."
All of these treatments are largely predicated on out-of-date notions that non-normative sexuality and gender identities are a form of mental illness—something that the scientific community rejected decades ago—and are therefore, subject to "fixing."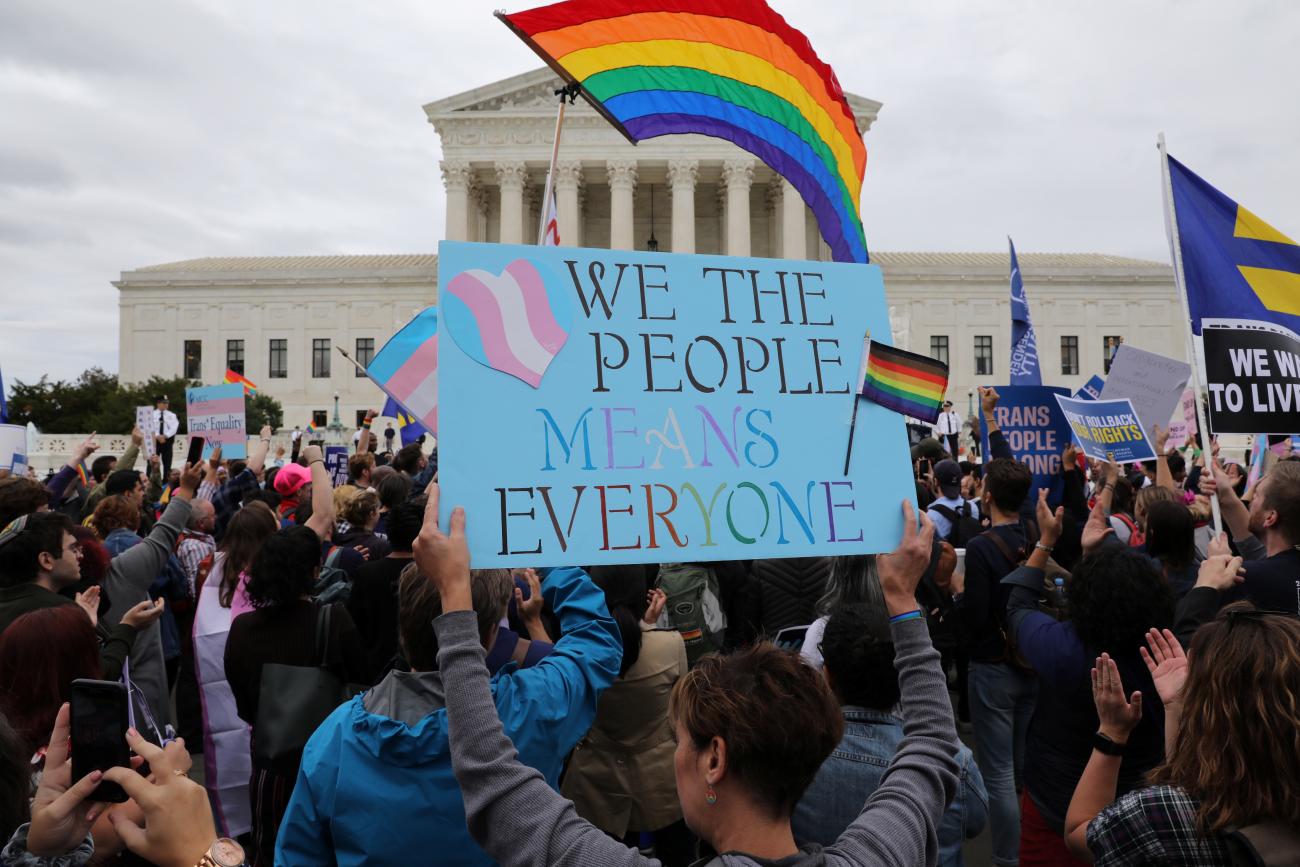 These pseudoscientific practices, which include both medical and religious therapies, are highly damaging to LGBTQ+ people, particularly to adolescents. Reports have shown that those who have undergone conversion therapy face serious mental health issues, including a dramatic increase in the likelihood of suicide, and a higher susceptibility to drug use and homelessness. Yet, despite being largely scientifically discredited and rejected by mainstream medical and mental health organizations—including the American Medical Association, American Psychiatric Association, and the Pan American Health Organization—conversion therapy remains a global problem, occurring in every region of the world, including the United States.
Spurring Global Action, Enacting Bans
Only a limited number of countries have, in some form, banned conversion therapies to date. Only four UN member states (Brazil, Ecuador, Malta, and Germany) have national bans on the practice; five, if one includes Taiwan. Others have enacted similar laws but at the subnational level—specifically, states and provinces in Canada, Spain, Australia, and the United States—where federal legislation remains in limbo. Increasingly, similar bans have stalled in their preliminary stages. Take for example, the United Kingdom, whose leaders expressed support for a national ban in 2019, but now two years later, no such bill has been introduced to parliament.
Part of the issue is that bans on conversion therapy have taken various forms. On one end of the spectrum, federal bans outright criminalize all attempts—medical, religious, or otherwise—to change one's sexual orientation and gender identity throughout a country. Religious groups have argued that these types of expansive federal bans infringe on religious liberty, if not criminalize some aspects of religious practice. On the other, less expansive efforts are more focused—narrowing the scope of the law to target licensed medical practitioners and limit the impact of these practices on children. Most commonly, national legislatures have opted for conversion therapy bans that: limit the availability of commercial medical treatments, prohibit children from being subjected to these practices, and allow for religious exemptions.
To avoid these debates, some nations have established indirect bans on conversion therapies. Specifically, in the Pacific Island nations of Fiji, Samoa, and Nauru, and in Argentina and Uruguay in South America, the government prevents medical practitioners from legally engaging in efforts to alter a patient's sexual orientation or gender identity.
In order to spur global action on the issue, policymakers, especially those in the United States, should make it a priority to answer the call and re-up their efforts to enact federal bans on conversation therapies—recognizing that foreign policy begins at home. While campaigning for the U.S. presidency, now President Joe Biden explicitly stated his support for the enactment of federal legislation to curb conversion therapy. And U.S. policymakers are currently proposing legislation throughout the country at the city, state, and federal levels. A recent report notes that as of June 2019, 18 states, the District of Columbia, and a number of localities have banned health care professionals from using conversion therapy on youth. The same report indicates that nearly 700,000 LGBT Americans have undergone conversion therapy treatments.
Legislative attempts to curb conversion therapies make an important political statement: these practices are criminal
While potential conversion therapy bans work their way through legislative bodies around the world, policymakers should also focus on additional areas that could help end the disastrous effects of these treatments. It must be ensured that development assistance does not directly or indirectly support attempts to alter an individual's sexual orientation or gender identity. Policymakers and activists were stunned when it was reported that USAID aid supported conversion therapies in Uganda. Public funds should not be used to reinforce these practices, and robust LGBTQ+ training for government employees could help prohibit this from happening in the future.
Understating the practice of conversion therapy as a public health challenge that causes harm to LGBTQ+ individuals is essential to ending the practice. And while bans, however limited, may not fully end the practice in the near term, legislative attempts to curb conversion therapies make an important political statement: these practices are criminal. In the meantime, while bans linger in legislatures, much work must be done to ensure that the harm caused by conversion therapy is minimized and, ultimately, ended altogether.