In the wake of the UN Climate Change Conference (COP26) this past weekend, where world leaders were defining commitments to reduce emissions driving the global climate emergency, one conclusion is clear: a warmer world is already upon us and will remain so for our lifetime and beyond. Humanity will need to adapt to a new reality of more frequent and severe extreme heat events, storms and flooding, sea level rises, increased wildfires and smoke episodes, and climate-driven migration.
56 Percent
56 percent of the global population is urban and is projected to increase to 68 percent by 2050
While the climate emergency is a global phenomenon affecting both terrestrial and aquatic ecosystems, it is largely within cities and is taking a toll—and will continue to do so—on human health and well-being. Currently, 56 percent of the global population is urban, and that percentage is projected to increase to 68 percent by 2050. Cities can and must adapt to the new reality to help protect their residents from the impacts of a warmer climate. Implementing thoughtful adaptation now, rather than reacting to future threats, can save lives and contribute to the transition to a net zero carbon world. Leaders will need to employ technical and design approaches together with social resilience activities, such as volunteer programs to check on seniors and individuals living alone, during extreme weather events.
Extreme Heat
Weather events in the twenty-first century have provided stark evidence of the dramatic effects of extreme heat on people in urban areas. For example, the 2003 heat wave in Europe killed an estimated 14,000 people in France—mostly older urban residents. A 2010 heatwave in Moscow combined with wildfire smoke was attributed to 11,000 deaths, and the 2021 "heat dome" in the Pacific Northwest of the United States and Canada caused hundreds of excess deaths within three major urban areas in the region. From 2010 to 2019, an estimated 2.8 million deaths around the world were attributed to extreme heat. These deaths were tragic and largely preventable. Through a combination of public service messaging, infrastructure improvements, and preventive healthcare, countries cut weather-related deaths. As one example, since 2003 France has reduced its death toll from extreme heat by an estimated 90 percent through these measures.
Air conditioning, now present in nearly 90 percent of U.S. residences, is effective in reducing heat-related mortality, but it poses enormous affordability and energy access challenges for growing urban populations in low- and middle-income countries. Air conditioning will increase the demand for energy at the same time countries are trying to reduce their fossil fuel emissions. Indeed, building cooling now accounts for 10 percent of all global energy consumption and is expected to rise to 30 percent by 2050.
More efficient air conditioning technology is part of the solution, but city-wide actions can also have dramatic benefits and be delivered equitably. Introducing greenspace and water features is another technique for reducing temperatures in urban areas. These techniques lower temperatures through shading and evaporative cooling, and through reducing the amount of paved surfaces that radiate absorbed heat. Greenspace and water are also directly linked to health benefits. Enhancing the tree canopy can also reduce the inequalities in neighborhood access to greenspace and disparities in resulting urban temperatures —more affluent neighborhoods typically have far more vegetation than lower income areas.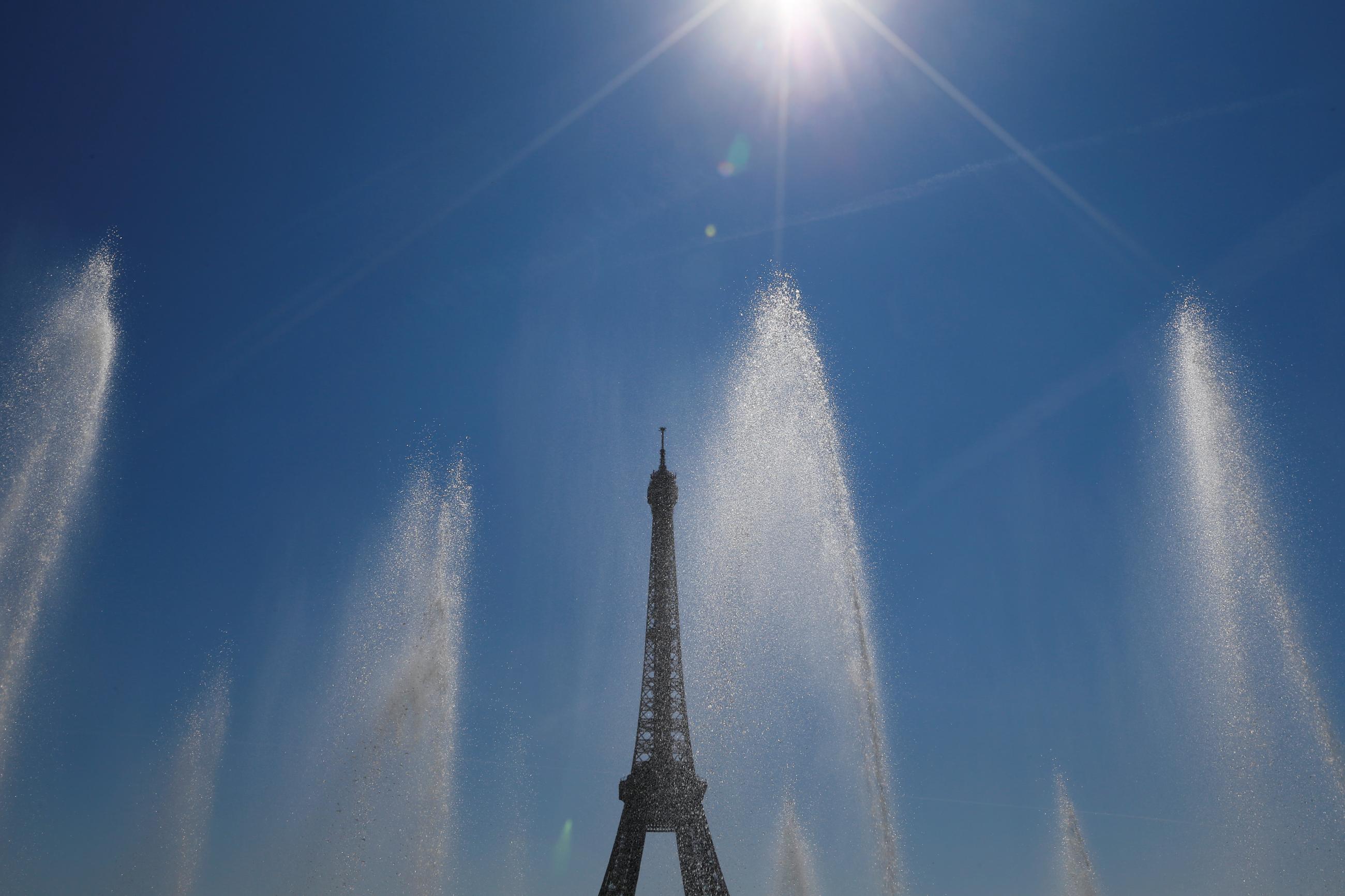 Numerous demonstrated approaches to cool cities are described in a recent United Nations Environment Program guide to sustainable urban cooling approaches. For example, In Seoul, an elevated freeway was removed to restore the Cheonggyecheon stream and create a linear park. In addition to removing heat absorbing asphalt, the stream and water features within the park provide evaporative cooling to the surroundings resulting in a 3 to 6 degree Celsius decrease in temperatures compared to nearby roads. In Medellin, Colombia, green corridors of interconnected vegetation alongside roads, walking and cycling paths introduced over the past 5 years have resulted in temperature reductions of 4 degrees Celsius compared to adjacent roads.
Urban design for the future can also incorporate passive cooling approaches such as less absorbent colors and materials and low- to mid-rise buildings with enhanced shading. In addition, these building designs can provide cooling potential by allowing wind to flow, and allowing absorbed heat to more easily dissipate, compared to street canyon's flanked by high-rise buildings.  It may no longer be appropriate to build the ubiquitous glass high-rise towers, which rely on air conditioning for cooling and which trap absorbed heat.
Urban design should incorporate passive cooling approaches such as less absorbent colors and materials, and low- to mid-rise buildings with shade
The COVID-19 pandemic has demonstrated the popularity of transforming road space used by cars to "human space" that is used by people for social gathering, recreation, and zero-carbon transportation. Pocket parks, quiet streets, and streetside dining areas promote health and social connectivity, and active transport such as walking and cycling. Making these changes permanent by replacing road space with greenspace to reduce the amount of pavement can not only help wellbeing, but can lead to reductions in environmental temperatures. We also expect that automated vehicles and intelligent transportation systems will reduce the amount of road space required for traffic. Cities that allocate this reclaimed road space for nature can take advantage of these new technologies to enhance their adaptation to a warmer world.
Sea Level Rise
Sea level rise and flooding risks from storm surges and extreme weather events are another climate concern and are projected to affect nearly 600 cities and nearly a billion inhabitants by 2050. Storm barriers and enhanced levees are common but expensive solutions. Alternatively, land recovery and restoration of wetlands can create "sponge cities" where urban land can absorb and even reuse storm water. As with extreme heat, urban design and social resilience strategies are also important to adapt to threats from flooding and to reduce climate-related health risks. The Citizen's Coolkit offers ideas that address sea level rise and flooding risks, as well as other climate-linked weather risks.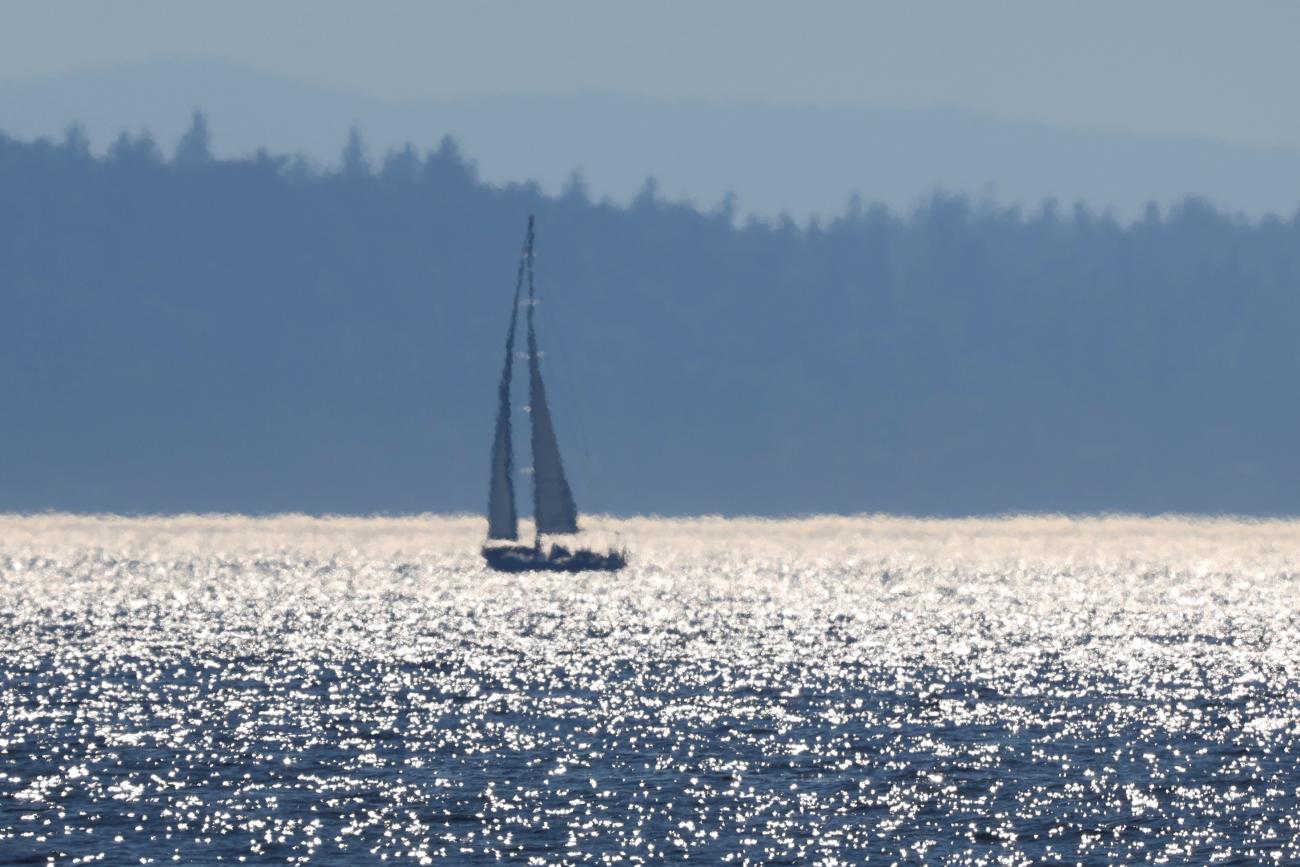 Wildfire Smoke
Wildfire smoke events have become annual phenomena in many parts of the world. In the future, fires are likely to occur more often and be more severe. Fire seasons will last longer. Many health issues can stem from or be exacerbated by wildfire smoke exposure such as asthma attacks, heart attacks, and strokes, and in turn, can increase mortality. There is also increasing evidence that early life wildfire smoke exposures affect birth outcomes and health in childhood. To mitigate these health impacts, cities can invest in clean air shelters, where filtered air provides relief during smoke episodes.
COVID-19 has led to improvements in building ventilation and filtration. Such enhanced filtration within buildings, especially schools and long-term care facilities, can dramatically reduce exposure to wildfire smoke, as well. Integrating smart sensors with filtration and air handling systems can improve the quality of indoor air while also reducing energy costs. Changing building codes to require these features will be required in many locations.
Climate change and urbanization will challenge cities throughout the world for the rest of the century and beyond. A combination of technical and social adaptation strategies will be critical in order to reduce the impact of a warmer world on population health. Many approaches also offer potential co-benefits that can help reduce air pollution and greenhouse gas emissions while enhancing health-promoting access to nature and greater social connectivity.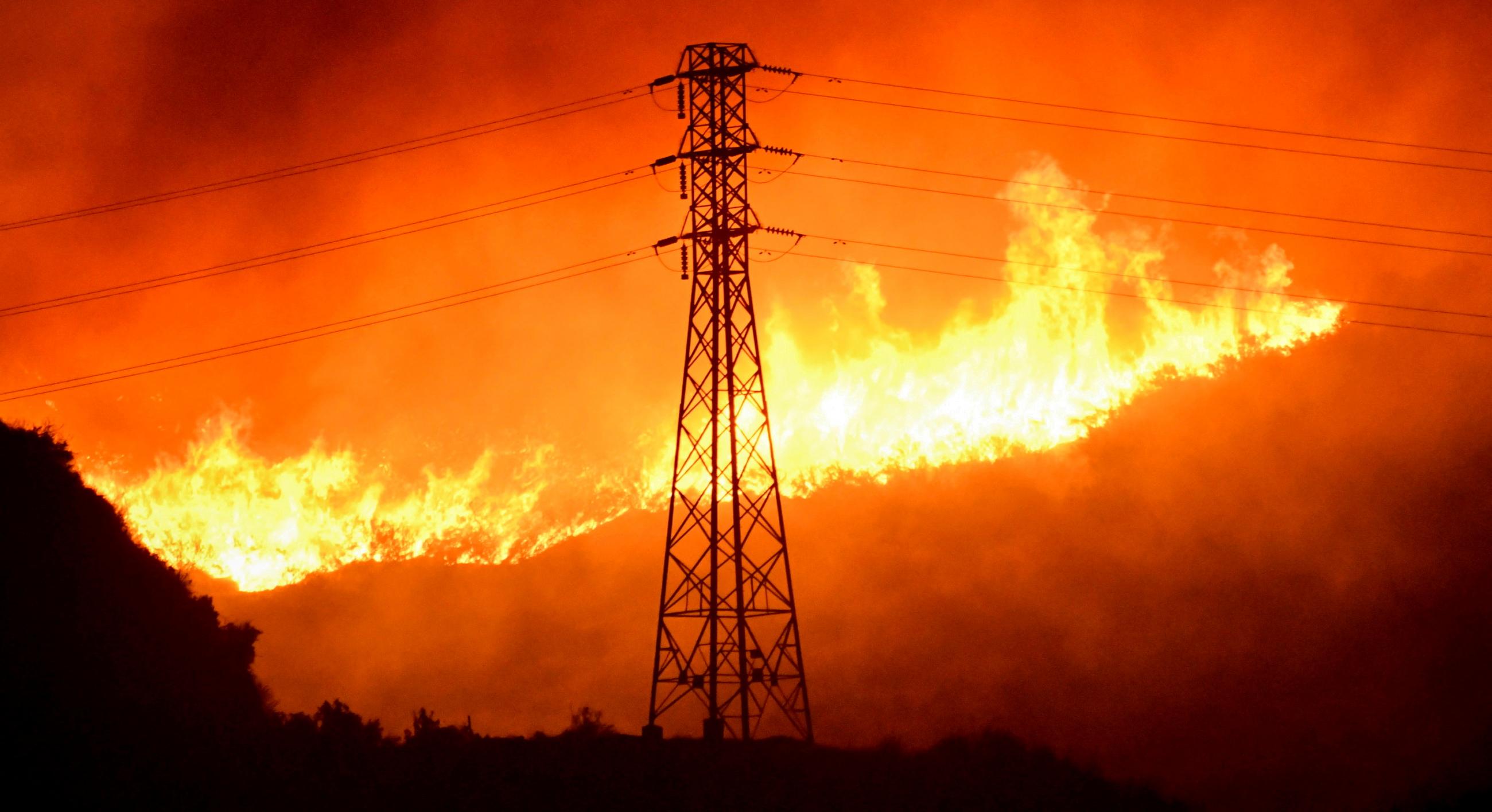 EDITOR'S NOTE: The author is employed by the University of Washington's Institute for Health Metrics and Evaluation (IHME). IHME collaborates with the Council on Foreign Relations on Think Global Health. All statements and views expressed in this article are solely those of the individual author and are not necessarily shared by their institution.