The news about Lorna reached me when a friend called me in the middle of the night, crying. 
Before the pandemic, I worked for Dr. Lorna Breen at The Allen Hospital, where she was my medical director and an exceptional leader. Like many of our colleagues in emergency medicine, she contracted COVID-19 during the first wave in New York City. After taking the minimum time off to recover, perhaps out of a feeling of duty, she went back to work while still feeling sick.
I thought she would be okay. She wasn't. On April 26, 2020, Lorna died by suicide. 
I would never have predicted that this could happen to her, of all the emergency physicians I knew in New York City. After all, Lorna was someone I admired, someone I wanted to be like. After she died, I couldn't help but wonder—could it happen to me? I was ashamed of this thought, because while her loved ones grieved, I was selfishly thinking about myself. 
Since her death, though, I've come to think that this shame is part of the problem, because many of us in emergency medicine instinctually feel that thinking of our own safety and well-being is "selfish." As member of the Council on Foreign Relations Independent Task Force on Preparing for the Next Pandemic, I think correcting this misconception is critical for addressing our mistakes during COVID-19 and avoiding them in the future. 
Lorna's death was the result not only of shortcomings in mental health care for health-care workers but of hospital staffing shortages.
Lorna's death was the result not only of shortcomings in mental health care for health-care workers but also of hospital staffing shortages, and of a fragile national health system that could not spare any frontline physicians and nurses, even when they were so clearly hurt and in need of help.
The pandemic created chaotic work environments that were tough even for emergency physicians accustomed to a certain degree of chaos. Emergency departments struggled to appropriately allocate staff for rapidly fluctuating volumes of patients, and workforce shortages intensified during COVID-19 surges. Patient care inevitably suffered, but physicians were suffering as well.
It was worse for nurses. Although previously established nursing ratios in intensive care units and other departments were vigorously enforced, no such protections existed in the emergency department, where it was common for a single nurse to manage more than ten patients at once. Many nurses told me that during the height of New York City's first wave, they cared for more than thirty patients simultaneously. Some continue to tend to more than ten patients to this day. Few states have mandated staffing regulations despite data showing increasing risks of medical error and patient mortality when one nurse tends to eight patients, more than which is considered unsafe.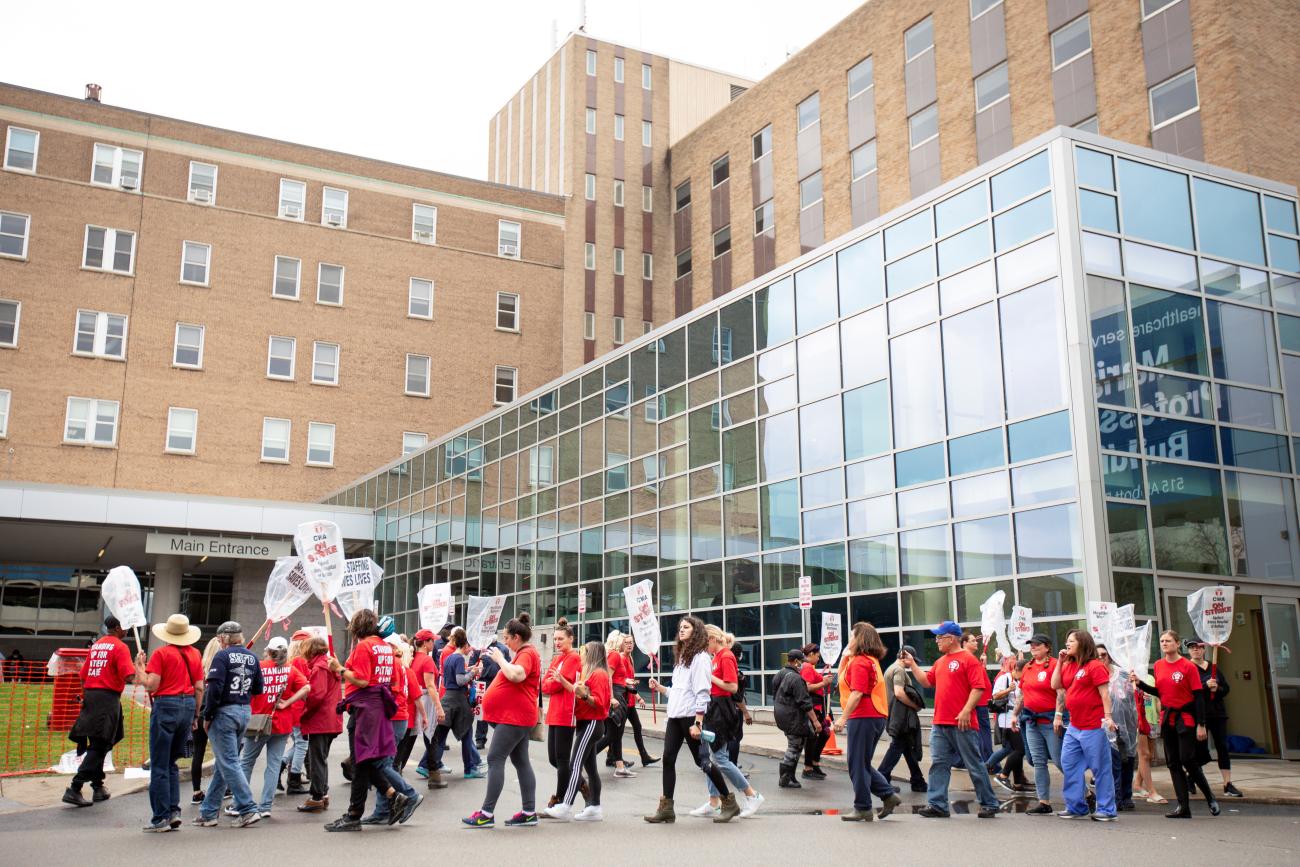 Unsafe staffing for patients can also be unsafe for providers. Health-care workers with sick patients and insufficient support are at substantially greater risk of "moral injury"—incidents that violate the values of the individual, provoking feelings of shame and aggravating mental health risks. Understaffing can also put providers at physical risk, especially when patients crowd the emergency department. Indeed, violence against health-care workers increased markedly during the pandemic. This has partially motivated nursing strikes across the United States, but health-care workers are often reluctant to speak about these experiences, fearing retribution from their health systems.
Describing these scenarios as "burnout" and the remedy as "wellness" degrades and distracts from what is fundamentally a problem of workplace safety. Increasing mental health resources for providers and combating the stigma of depression within the medical community are important, but staffing our facilities safely is fundamental to mental health and should take priority for the well-being of both patients and providers. The public stands to gain, too, from a robust and resilient health workforce ready to respond to future pandemics and other disasters.
This means setting minimum staffing recommendations for different standards of care, including during a national crisis. Without establishing these limits for the best and worst of times in our emergency departments, we are placing our health workforce in unsustainable, unsafe work environments. We can measure how unsafe by the number of medical students who choose a different specialty and by the number of veteran health-care workers who leave emergency medicine, sometimes by tragedy.
In the days following Lorna's death, a virtual memorial service was held during which the poem "When Great Trees Fall" was recited: "Our souls, dependent upon their nurture, now shrink." That's exactly what it feels like when someone great like Lorna is gone. Later, I read about her father's asking that she please be remembered as a hero. 
For the record, I hope her family and friends know that I and many others who had the privilege of working for her continue to feel her presence. I will remember she never failed to show up for her patients and fellow providers, even when she was sick. I will remember I wanted to be just like her. I hope no more of my colleagues end up like her.
I hope her family and friends are finding a way to move froward from the terrible loss marked by this day. Sometimes I wish I could forget it—but that would dishonor Lorna's extraordinary life and work, which should serve as a reminder to protect our frontline health-care workers by making our health systems safer. Because if it could happen to Lorna, it could happen to me, and it could happen to you.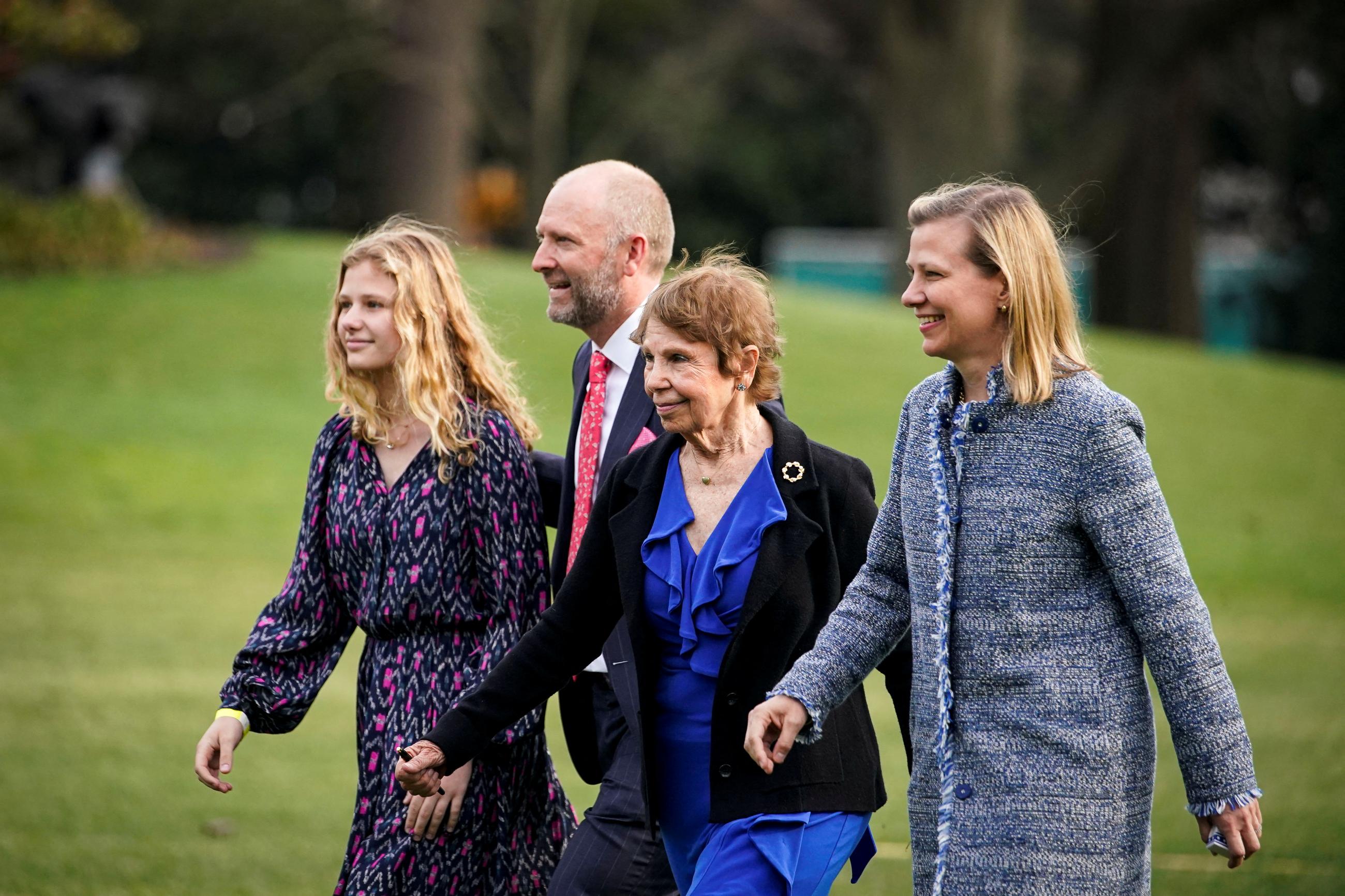 For Lorna. If you or anyone you know is experiencing a mental health crisis, please reach out for help.