Americans are returning to work in person, and they are taking off their masks. As the omicron wave subsides in the United States, masking and other COVID safety protocols are quickly becoming optional in the workplace, even in pockets of the country where community transmission of COVID-19 remains high.
The Centers for Disease Control and Prevention (CDC) also announced last week that it is easing its masking recommendations, which are now based primarily on hospital metrics. Thresholds for new hospital admissions and available hospital beds signal when individuals should be reaching for their masks. However well-intended, the new CDC guidelines ultimately fail to protect those whose very jobs make them highly vulnerable to COVID infection—frontline workers.
The new CDC guidelines ultimately fail to protect those whose very jobs make them highly vulnerable to COVID infection—frontline workers
Throughout the pandemic, frontline workers, such as emergency responders, bus drivers, and teachers, left their homes and commuted across cities and states to provide essential services that kept society functioning. They shouldered a heavier burden of risk when it came to their own health and the health of their loved ones, relying on safety measures—the very same workplace measures that are now being lifted—to protect themselves from infection. The new CDC guidance on masking will not protect frontline workers who are at the highest risk of exposure. Rather, it uses them as canaries in the coal mine. When enough of them become hospitalized again, those with the privilege of remote work options will know they need to mask up. This perpetuates workplace inequities and reinforces the suspicions of many frontline workers—that when they are referred to as essential, it is synonymous with expendable.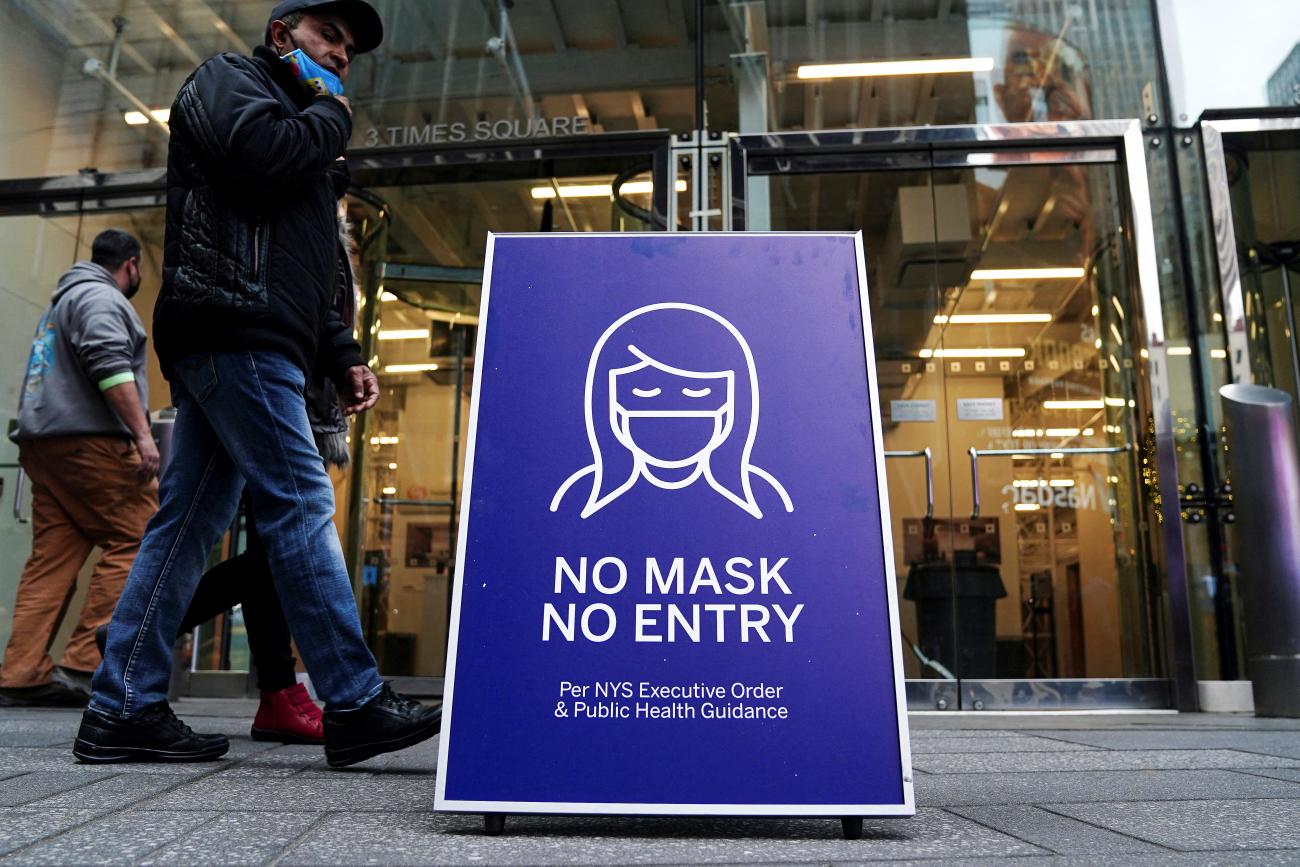 Relying on hospital metrics to guide mitigation measures in the workplace is insufficient and dangerous to frontline workers. Response planning for a subsequent surge of COVID-19 should prioritize their safety first. This can be accomplished in two ways: reducing the risk of exposure in the workplace through environmental controls and identifying hyper-relevant public health indicators to drive sound decision-making around when and how to apply personal protective equipment and other safety protocols.
First, workplaces need built-in safeguards that promote healthy environments resilient to future outbreaks at the outset. Investing in ventilation, air filtration, and other proven environmental controls will embed baseline biosecurity in the workplace. A range of industrial hygiene services and products have emerged during the pandemic, but evaluating their authenticity and necessity is complex. Are carbon dioxide detectors and air scrubbers actually helpful? Will fogging the office with aerosolized disinfectants harm the lungs? Outdated or incorrect information can promote guidance that is often impractical or potentially harmful. Workplaces can learn to avoid misinformation and ensure they are adopting best practices through programs such as Commit to CARE, a free initiative endorsed by the National Safety Council, the Society of Critical Care Medicine, and the Association of Occupational Health Professionals in Healthcare. The CARE program provides access to the current science on COVID-19 as well as trainings and tools to assess and reduce exposure risks in the workplace.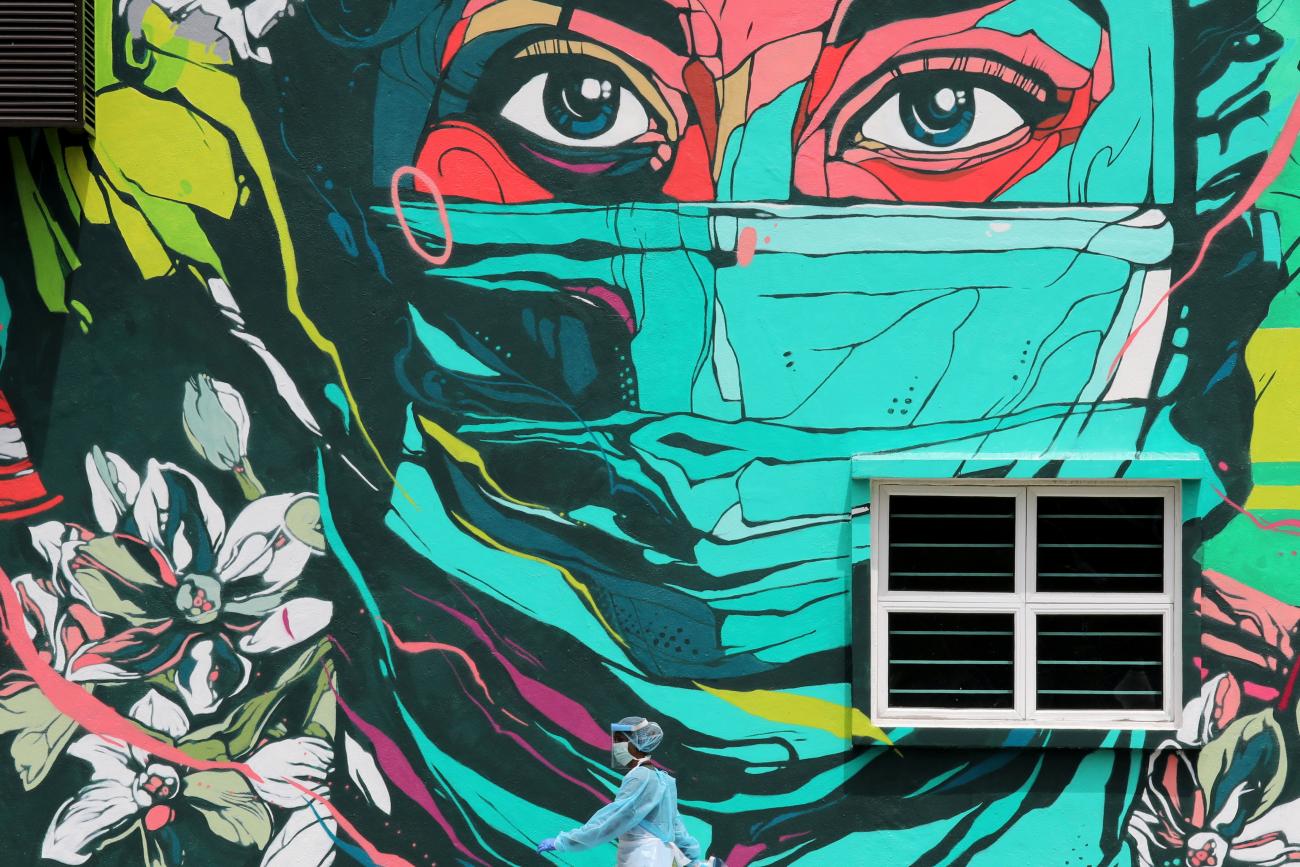 The next step toward protecting frontline workers is to create a hyper localized framework of the relevant public health indicators that will alert when workplaces should re-implement mitigation measures. Multiple sources of information now exist beyond daily case counts, hospitalizations, and deaths from COVID-19. Genomic sequencing, wastewater sampling, and other surveillance technologies are available that can complement routine epidemiologic metrics. Integrating these data streams into response planning can produce an early warning system flexible to different levels of risk in the workplace. Public-facing workplaces in crowded, poorly ventilated indoor spaces will incur different risks compared to spacious offices equipped with updated HVAC systems and MERV-13 filters. Vaccination rates among employees will also affect risk levels in both settings.
Leaving it for individual workers to determine whether or not they are safe abandons those on the front line
Workplaces need response plans with specific and dynamic parameters so they can adjust safety protocols to meet their operational needs while protecting their workforce—especially organizations that employ frontline workers.
Many Americans hope there will never again be a need for masking in the workplace, and widespread access to life-saving vaccines and treatments will help to avoid this scenario. But a time may come when the virus changes yet again, and we face a variant of high consequence that is more transmissible and more virulent, or one that evades all of our medical countermeasures. Workplaces need to be clear and direct about levels of risk and necessary precautions; leaving it for individual workers to determine whether or not they are safe abandons those on the front line who we should be protecting first.