The COVID-19 pandemic unleashed unprecedented health and economic crises that put trade relations among countries under stress. A rush to secure essential supplies in the pandemic's early stages prompted much hand-wringing over global interdependence and how it could undermine nascent efforts to respond to a once-in-a-century shock. Yet, two years on, the trading system has not only proved itself more resilient than many expected, but it has also emerged as a crucial ally in the fight against the pandemic. 
At the outset, there was reason to be worried. Lockdowns, border closures and travel bans adopted all over the world to contain the spread of the virus led to a 17 percent year-on-year decline in the volume of global merchandise trade in the second quarter of 2020 (and a 30 percent decline in the value of services trade). News headlines were dominated by the scramble for face masks and other gear protecting against COVID-19. The initial absence of a coordinated, swift, and effective trade response was another, even greater, source of worry. 
But as the pandemic enters its third year, three hopeful lessons have emerged on the relationship between trade and health. 
Lockdowns, border closures, and travel bans led to a 17 percent year-on-year decline in the volume of global merchandise trade
Global Trade Equals Strength
Global trade is a source of strength that supports collaborative efforts to develop, manufacture, and distribute critical health technologies during times of crisis.
Even as the pandemic severely disrupted trade and global supply chains, the value of trade in medical goods rose by 16 percent in 2020. Global imports increased by a staggering 80 percent for both face masks and ventilators, 44 percent for test kits and diagnostic reagents, and 15 percent for hand soaps, turning trade into a lifeline that saved millions of people from being washed away as successive waves of the virus swept across countries.
Without international trade, it is hard to see how the world could have moved COVID-19 vaccines from the lab to the production line, and out the factory gate and into people's arms at record speed and massive scale. In 2021, the world manufactured more than 11 billion COVID-19 vaccines, thanks in large measure to the possibility to trade hundreds of specialized vaccine inputs back and forth along tightly knit supply chains that often criss-crossed twelve or more international borders.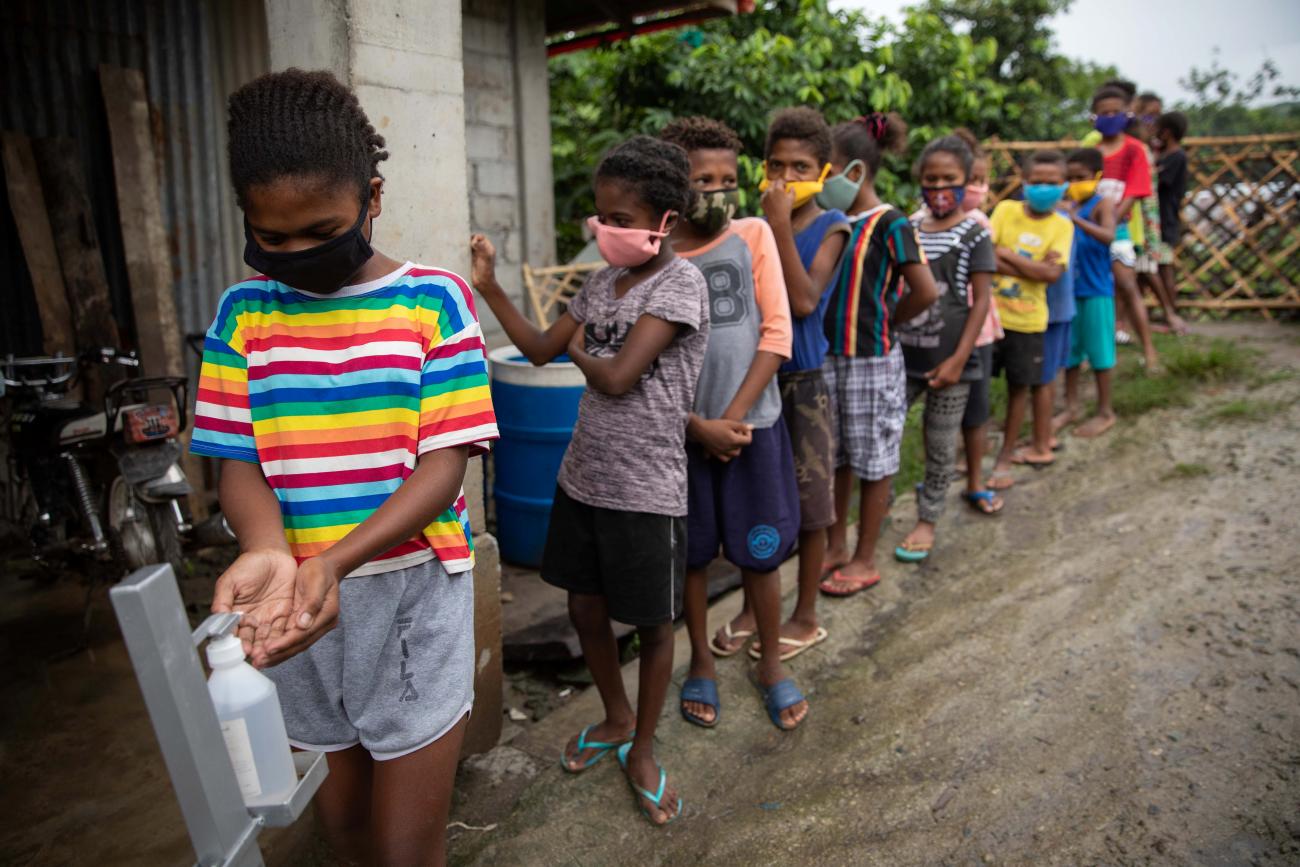 If trade had been subject to fewer restrictions, we could have done even better. As it is, 11 billion is a far higher number than would ever have been achieved if we had relied on purely domestic supply chains.
The World Trade Organization (WTO) has strongly promoted international cooperation and partnerships with other intergovernmental organizations, vaccine manufacturers, distribution companies, regulatory agencies and other stakeholders to expand access to COVID-19 vaccines, therapeutics and diagnostics. For example, the WTO Director-General, Dr. Ngozi Okonjo-Iweala, along with the heads of the International Monetary Fund, the World Health Organization and the World Bank Group, lead the Multilateral Leaders Task Force, which is supporting global efforts to vaccinate at least 60 percent of the world's population by mid-2022.
A Rules-Based Trading System Matters in Times of Crisis
The WTO's rules-based trading system is essential to keep the adoption of damaging measures in check and trade in medical goods, services, and technologies flowing.
As more supplies of essential goods became available, so governments started to take steps to speed up and expand trade in COVID-19 goods. Several governments temporarily eliminated tariffs, smoothed or digitized customs procedures, introduced green lanes for medical products and their inputs, or streamlined regulatory approval requirements.
Fifty measures restricting exports of COVID-19 vaccines, therapeutics, medical devices, and their inputs had been rolled back as of January 2022
In a similar vein, governments have gradually rolled back some of the export restrictions adopted in response to critical shortages of pandemic-related goods. Export restrictions have had an unambiguously negative impact on efforts to scale up and diversify the production and supply of COVID-19 goods, and the ability of governments and the private sector to procure them. They have also hamstrung the operation of equitable vaccine access mechanisms such as COVAX. According to preliminary WTO data, 50 measures restricting exports of COVID-19 vaccines, therapeutics, medical devices, and their inputs had been rolled back as of January 2022. This is welcome. But 27 such measures remain in place, which begs the question of when and how such measures will be lifted. 
Several governments have implemented intellectual property (IP) measures for the development and dissemination of COVID-19-related health technologies, including granting compulsory licenses for therapeutics to treat COVID-19 or streamlining their compulsory licensing procedures. And many IP offices have accelerated their patent examination for COVID-19-related technologies.
The WTO, for its part, worked quietly in the background to support governments in developing better trade measures to cope with the twin health and economic crises. As early as April 2020, the WTO began issuing information notes on trade-related aspects of COVID-19. Over two dozen notes, along with tools like the WTO-IMF vaccine trade tracker, have provided governments with the necessary evidence to identify and tackle critical bottlenecks that impair COVID-19-related supply chains, track measures to facilitate trade, and gauge the impact of the pandemic on trade.
Better Collaboration on Trade Will Improve Health
More and better collaboration is needed to leverage the full potential of trade for better health outcomes everywhere.
Governments, businesses, and other stakeholders need to up their game not just to provide timely and equitable access to vaccines and other goods to combat COVID-19, but also to be better prepared when the next health emergency hits. Action at the WTO could not be more urgent, but agreement has proved elusive.
Only 10 percent of people in low-income countries have received at least one vaccine dose and the pandemic has pushed millions into poverty, further marginalizing informal workers, women, and small businesses. The WTO plays a pivotal role in helping to turn this around. Its work is essential to fostering the stability and predictability needed to keep supply chains running, to boosting vaccine output, and in the longer term, to helping to diversify global vaccine manufacturing capacities so that supplies are more resilient and equitable.
Guided by these goals, WTO members have been hard at work crafting the WTO's contribution to address this and future pandemics. Work on a political declaration and work plan has advanced to a draft covering key trade-related issues, not the least of which are export restrictions, trade-facilitating measures, regulatory cooperation, and collaboration with other intergovernmental organizations and stakeholders. WTO members are also seeking to converge on the issue of the role of IP rights in combatting the pandemic, based on a proposal to waive certain provisions of the Agreement on Trade-Related Aspects of Intellectual Property Rights (TRIPS) and a proposal to clarify and simplify certain TRIPS obligations in the area of compulsory licensing.
The pandemic has highlighted that health and trade policies must interact closely and efficiently to mount a prompt and effective response. It has offered a powerful affirmation that health goals cannot be achieved without the effective and coherent use of trade tools. And it has laid bare that failure to converge on what those tools should be and how to use them results in second best outcomes, particularly on equitable vaccine access for the poorest nations. Trade policy is health policy, and WTO members have a unique responsibility to adopt without delay a package that leverages the full force of trade to achieve better health outcomes around the world.
Read more stories from Think Global Health's Second Anniversary Series, featuring articles and interviews with individuals shaping global health today.