Researchers at University of California, Los Angeles (UCLA) developed a miraculous drug for treating prostate cancer, Xtandi; millions of people stood to benefit; and then the university began a legal fight to limit access to its intellectual property.
The story is far too common: another life-saving medicine rendered unaffordable to those who most need it. Drugs are overpriced, and people's lives become the price. But as a second-year undergraduate at UCLA, I was shocked to learn my own university was complicit in it. That's what makes universities—and the students within them—such crucial allies to the global movement pushing to broaden access to medicines and to put people above profits.
The story is far too common: another life-saving medicine rendered unaffordable to those who most need it
Most individuals wouldn't think of a university as a major component of the drug development pipeline, but after getting engaged in the Xtandi campaign, I learned that most life-saving medicines are the product of taxpayer funded research at universities and publicly-funded research institutions. Universities have been a major hub for research and development of new drugs since the 1980s, when the Bayh-Dole Act encouraged universities to patent federal research for commercial use. Researchers estimate that half of all new medicines had direct or indirect support from public-sector institutions. Several major drugs added to the World Health Organization's List of Essential Medicines in the last 20 years originated in university laboratories, including Princeton's multibillion-dollar lung cancer drug Alimta. The last 210 medicines approved by the FDA can all be traced to taxpayer funding from the National Institutes of Health.
Consequently, universities are in the unique position to draft licensing and patent strategies to increase access to medicines, both domestically and for low and middle-income countries around the world. But most major U.S. research universities do not have licensing principles that protect patients. Instead, they give investors control over the pricing, manufacturing, and distribution of inventions through exclusive licensing.
Students can help by demanding their universities effectively license their innovations to promote global health justice. Universities often rely on exclusive licenses which, as the name suggests, give the licensee sole rights to the intellectual property. Simply put, no one else (including the licensor) retains the right to use this intellectual property, and the licensee typically uses their monopoly power to set exorbitant prices
Non-exclusive licenses entail more competition as other licensees can use the intellectual property
In contrast, non-exclusive licenses grant the licensee rights to the intellectual property, but the licensor is able to give licenses to other groups as well. The original licensee may also sublicense their rights to a third party, such as a public-interest entity or generics manufacturer, in order to drive down costs and increase production. For this reason, non-exclusive licenses entail more competition as other licensees can use the intellectual property: entities in other countries could create generic brands of the same medications, generating competition and reducing drug prices.
Universities should provide non-exclusive licenses to increase accessibility in low and middle-income countries, sublicense to foreign generics manufacturers or other public-interest licensing entities to reduce costs, and include transparency and accountability provisions that mandate the publication of clinical trials data and all technology licenses, to disclose their full costs of researching and manufacturing medicines.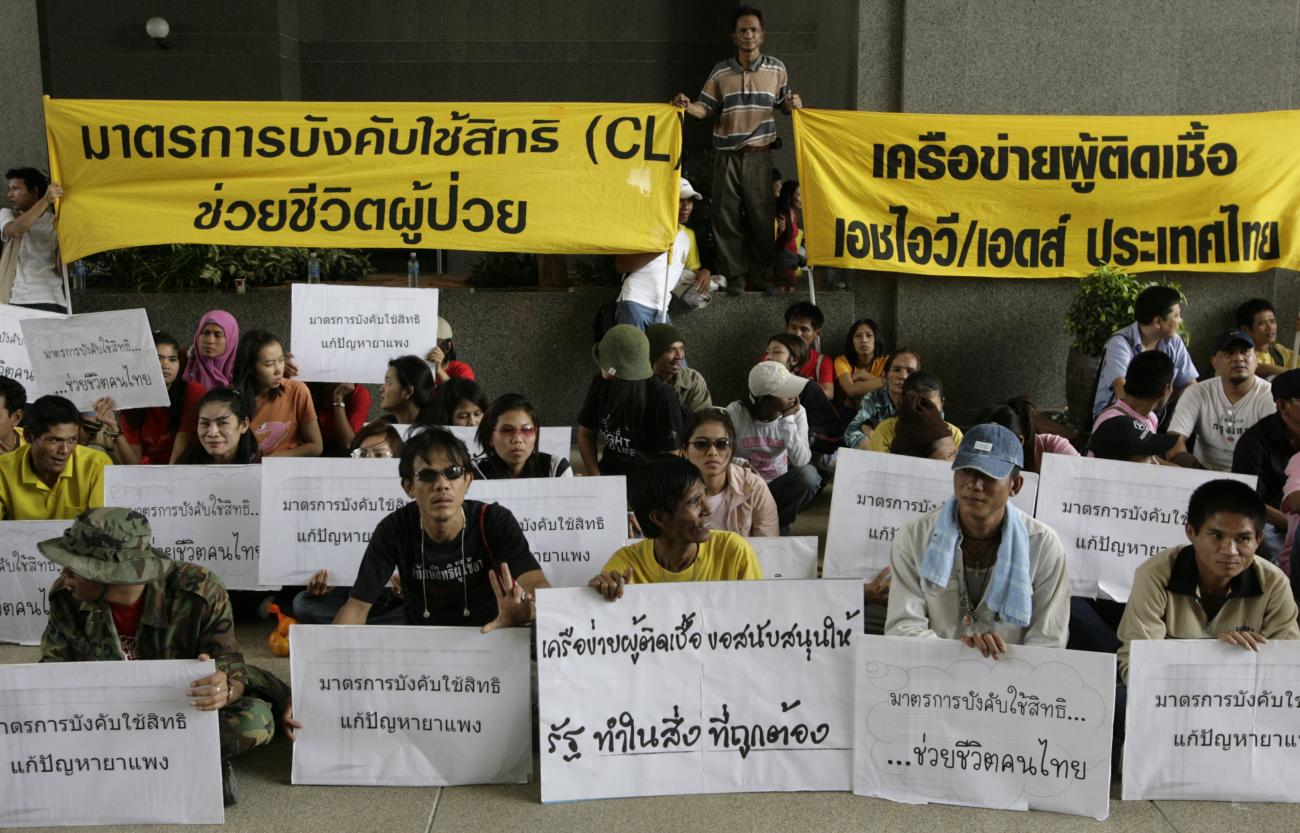 Students began taking a role in pushing for such changes at the height of the HIV/AIDS crisis. In 2001, a group of Yale University law students founded the organization Universities Allied for Essential Medicines (UAEM), dedicated to ensuring accessible and affordable medicines. They played a small but important part of a global effort, pressuring Yale and the large pharmaceutical company Bristol-Meyers Squibb to adjust their agreement to allow South Africa to import the generic version of an important HIV/AIDS drug developed at Yale, which ultimately cut the price by 90 percent. This enabled some people living with HIV to get treatment for the first time, and sparked a broader conversation about universities' role in broadening access to medicines, specifically for socially disadvantaged groups.
In the past few years, chapters of UAEM have won several important campaigns. In 2017, following two years of student organizing, John Hopkins University agreed to license a drug for multidrug-resistant tuberculosis, Sutezolid, to the Medicines Patent Pool so that generic manufacturers could produce and distribute it in developing countries. More recently, students successfully pushed two Canadian universities to adopt principles that promote public access to medicines and technologies, by requiring them to offer non-exclusive licenses for any drugs developed with funding from the Canadian Institutes of Health Research. U.S. universities should adopt similar principles.
UAEM's efforts sparked a broader conversation about universities' role in broadening access to medicines, specifically for marginalized groups
When I was accepted to UCLA, I never imagined I would be advocating fiercely for health equity and against my own university. A decade earlier, the University of California committed to protecting health access by signing onto a set of ethical licensing guidelines that emphasized the "consideration of the needs of people in developing countries." UCLA scientists had developed Xtandi using grants from the National Institutes of Health and the Department of Defense — but drug manufacturers marketed the drug for as much as $150,000 annually. In India, the drug was priced at roughly 30 times the per capita income.
In 2018, UAEM launched a campaign to pressure the University of California to drop its efforts to patent Xtandi in India, and make it affordable. I spoke at University of California Board of Regents meetings, presented at the Los Angeles Global Health Conference, and co-founded the UCLA UAEM chapter with medical student Neda Ashtari, who had already helped organize a demonstration to raise awareness. These efforts continue today, but after much persistence and many meetings with John Maziotta, the CEO of UCLA Health, among other leaders at UCLA, we have made significant strides towards a more equitable agreement about Xtandi, which will be announced later this year.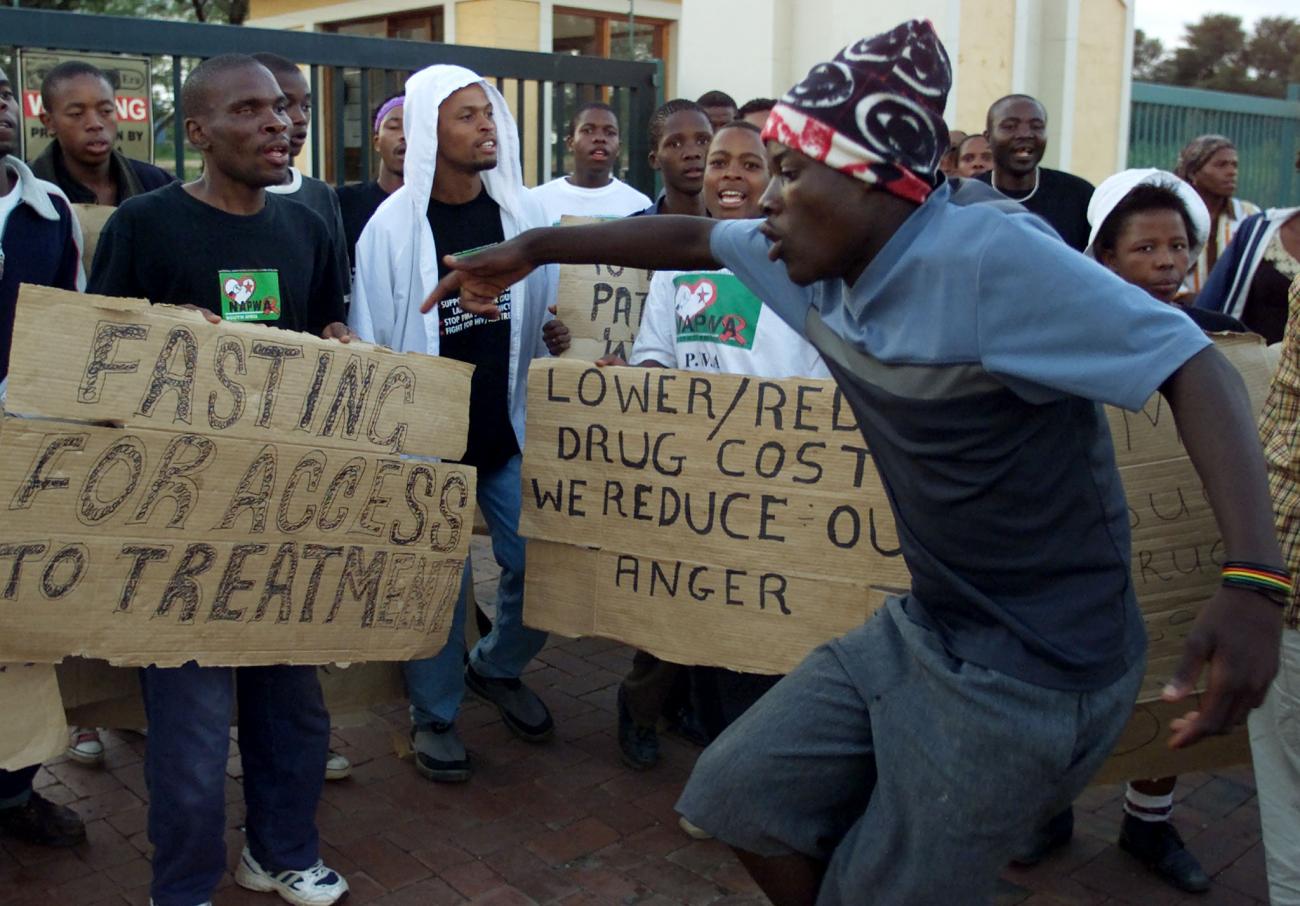 It is important to note that just this month, the University of California system and the publishing giant Elsevier signed a deal for open-access publishing; this is a notable step towards reforming the role universities play in the drug development pipeline as it serves as a model to increase transparency when disseminating research at universities.
Fighting to increase access to medicines is not easy, but organizations like UAEM have the potential to transform the current paradigm, by focusing attention on universities and publicly funded research institutions, and including them as a part of the solution. As activists often point out, pills cost pennies to make, but greed costs lives. It is time to hold the largest actors accountable to ensure health is a fundamental human right rather than a commodity sold to the highest bidder.