Over the course of a year and a half, COVID-19 has exposed the sweeping disparities and inequities of threadbare health-care structures across the globe. High-income countries at the vanguard of COVID-related health innovation and vaccine production have naturally, but unjustly, spearheaded the world's transition to the new normal. 
While more than 6.6 billion doses of the COVID-19 vaccine have been administered worldwide, 80 percent of those have been distributed to individuals in high-income countries. As of October 2021, the United States has administered more than 400 million vaccines, and nearly 56 percent of the population is now fully vaccinated against COVID-19.
As high-income countries open up, lower- and middle-income nations are still struggling to battle a raging pandemic
As high-income countries slowly open up, with mass in-person concerts taking place and schools opening back up in the United States and in the United Kingdom, it is pivotal to note the flip side of the coin. Lower- and middle-income nations are still struggling to battle a raging pandemic while wealthy countries are devising plans of action to expedite the dissemination of booster jabs. The average daily COVID-19 cases in South Africa have jumped up to 12,000, up significantly from 800 to 900 a day earlier this year. Asian countries—in particular, Bangladesh, Pakistan, Malaysia, Thailand, and Vietnam—have been monumentally affected by the easy transmissibility of the Delta variant, leading to a devastating state of affairs. 
Vaccine administration in low- and middle-income nations is abysmal. In Pakistan, we have distributed 64 million vaccines, administering doses to 30 percent of the population. The global average of people who have received at least one dose of vaccine is 11 percent, while less than 2 percent of people in Africa have received a single dose. While countries such as the Democratic Republic of Congo have small-scale vaccination programs, others, such as Tanzania and Chad, have none in place at all. As a whole, Africa's vaccine availability has been largely dependent on India's exports, but production there is slowed and transport stalled due to the rampant pandemic.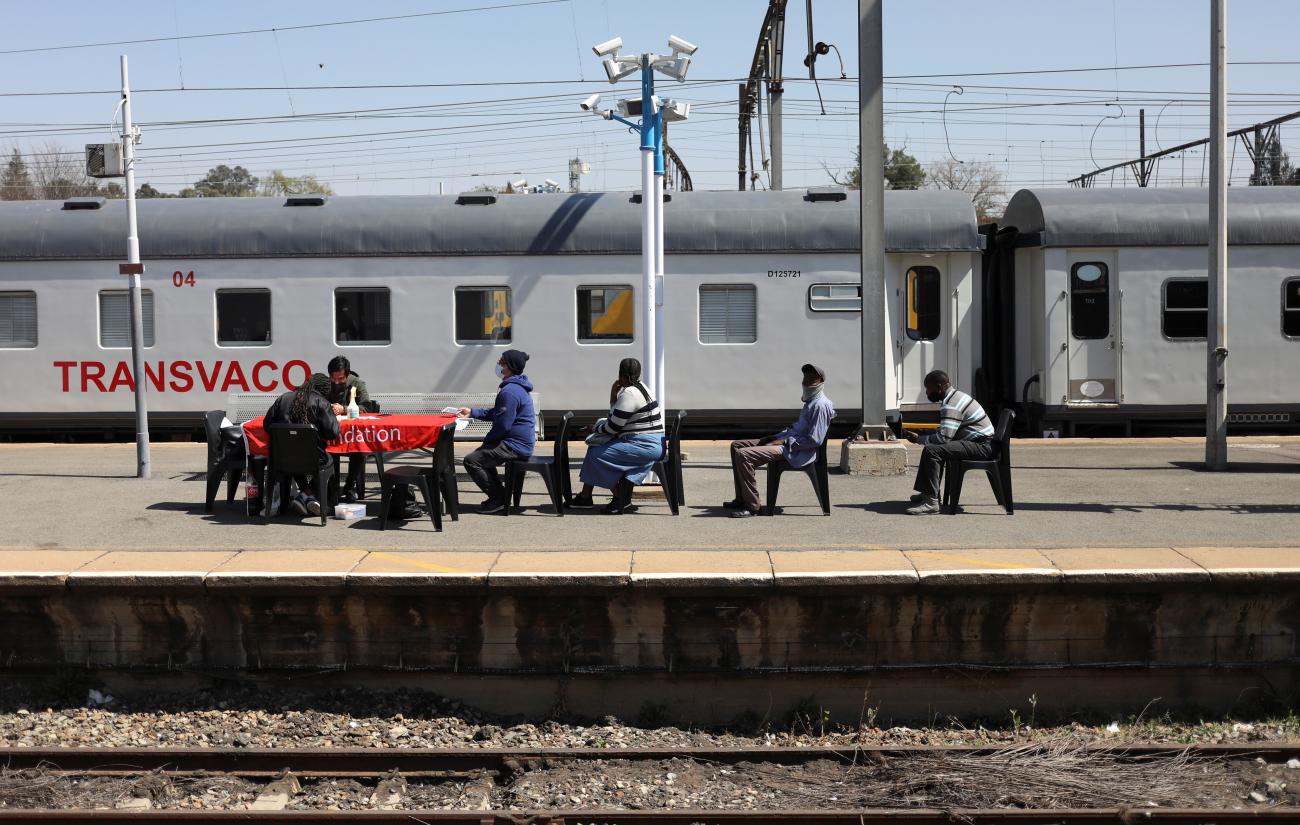 Despite the United States' $4 billion contribution to COVAX, and an announcement to back the TRIPS waiver on intellectual property sharing regarding COVID-19 technologies, promises remain promises. While one hundred countries are in support of this waiver that warrants equitable access—not only to combat the current disproportionate dissemination of COVID vaccines, but also for future vaccine development for newly emerging variants—a small group of countries, particularly high-income nations in the European Union, have opposed this proposal.  
Vaccine gluttony is the new face of vaccine inequity. The distribution of vaccines on a global scale is drastically askew, with vaccination rates in higher-income countries more than 30 times higher than low-income nations. Nations have had to find ways to overcome this imbalance. The WHO has outlined a vaccination strategy, setting a target to vaccinate 40 percent of every country's population by the end of 2021, and 70 percent by mid-2022. By this design, 88.4 million of Pakistan's 221 million population should be fully vaccinated by the end of this year, yet official figures suggest only 34 million individuals, nearly 15.6 percent of the country's population, are fully vaccinated at this point in time. Although COVAX has thus far supplied around 16 million vaccines to Pakistan, that covers a mere 7 percent of the population. 
WHO has outlined a vaccination strategy, setting a target to vaccinate 40 percent of every country's population by the end of 2021
A lack of access to vaccines poses its own problems. While Pakistan fared well during the earlier COVID waves, hospital beds were inundated during the surge of Delta variant cases in July 2021. With positivity rates reaching 30 percent and the lack of non-pharmaceutical interventions in place, hospitals in Karachi were forced to shut down their out-patient clinics and cancel elective procedures. While new cases have now diminished, the possibilities of devastating new variants loom. Although vaccination rates in major cities range between 25 to 50 percent, the large cohort of unvaccinated Pakistanis in rural villages would bear the brunt of the consequences. 
To tackle the issue of vaccine availability, Pakistan has had to explore other avenues to meet the demand. Through geographic and diplomatic ties with China, Pakistan secured Sinopharm vaccines, being gifted one million doses, and purchasing another million. Pakistan turned to other countries for additional aid in vaccine rollout, receiving 9.6 million doses from the US government. Until recently, Pakistan's vaccine delivery was solely determined by the influx of vaccines from other countries. To combat this dependency, the country has started a fill and finish facility, PakVac, in conjunction with CanSino Bio, and plans to produce 3 million doses a month.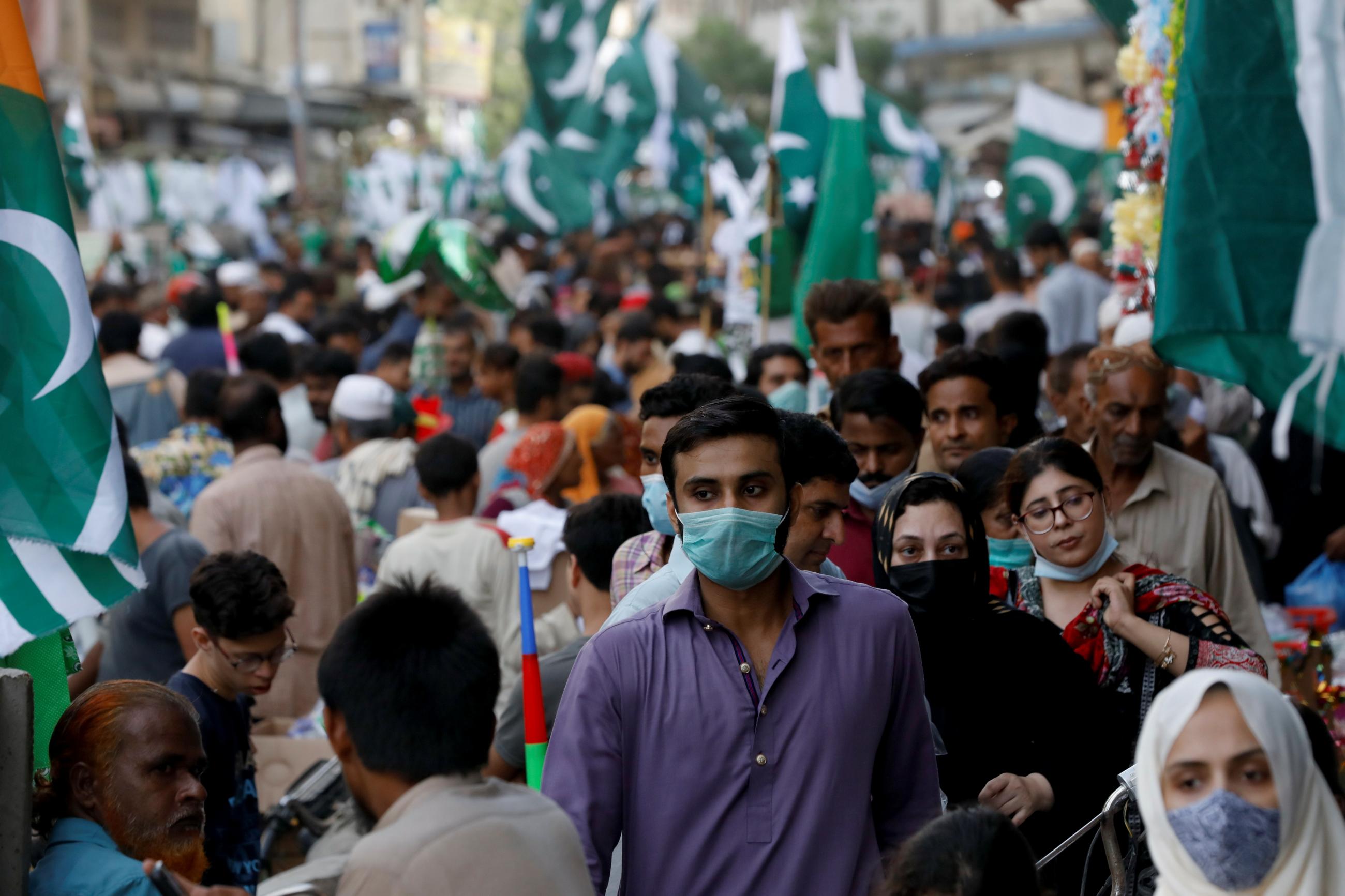 Even while countries take measures to meet their own material requirements, the provision of vaccines from other countries is essential to maintain vaccination platforms. Under COVAX, 66 million doses were to be supplied to African countries by May 2021, of which only 19 million have been provided. This indicates that even when vaccines are available, there is an incapacity to deliver and administer them in a timely way. Malawi destroyed almost 20,000 doses of the AstraZeneca vaccine, while South Sudan announced it would destroy 59,000 doses since the vaccines had passed their expiry date before they could be distributed. Supply, punctuality, raw material, and infrastructure are cardinal components of a multifaceted predicament. The South African government licensed Johnson & Johnson (J&J) to set up a fill and finish vaccine facility in hopes of conserving domestically produced vaccines for the locals. Yet, more than 32 million doses have been exported, and South Africa still awaits the pending 31 million doses ordered from J&J. This is another issue of inequity coming to light: when higher-income countries endorse the establishment of fill and finish facilities in LMICs but refuse to approve vaccines by Chinese companies, like Sinopharm and Sinovac, for travel.  
Those with proprietary access, the means to carry research and development in vaccine technology and ability to do rapid genetic sequencing, are undoubtedly at an advantage compared to those nations with poor benefit sharing, poor governance, and insufficient infrastructure. One fundamental way forward is cultivating intellectual property sharing, R&D, and capacity building for vaccine manufacturing.
Even when vaccines are available, there is an incapacity to deliver and administer them in a timely way
In the setting of a global pandemic, concurrent versus imitative development is inconsequential; no one is safe until everyone is safe. Aiding the launch of vaccine manufacturing in developing countries not only takes the onus off of developed nations to maneuver vaccine manufacturing and delivery to other countries, but it is also a more financially effective method of making standardized, high-quality products. Prior work on meningitis and typhoid vaccine development in lower- and middle-income countries has shown a reduction in disease burden in a timely and cost-effective manner. The sharing of intellectual property alone is not enough; backing that supports technological facilities, trained staff, and the capability to undergo thorough inspection for validation are all key pieces of the puzzle.   
With the emergence of multiple variants and the imminent risk of more mutations, the efficacy of existing vaccines is continuously challenged. In the interconnected world in which we live, it is not enough to focus on the elimination of COVID from a particular subset of the population, or to try to fight a specific variant. Solitary eradication is not a feasible solution to an alarming, wide-reaching problem. 
The shift of resources to create an even playing field has a convoluted framework. Health security is a complex realm, especially in an ever-interconnected world where our civic duty encompasses not only our locales, but the worldwide community. The ethical imbalance of excluding certain countries and populations, and the impetus for building vaccine "globalism" instead of nationalism, is crystalline and needs to be nipped at its nascence.