As bombs rain down in Ukraine, the world has rushed to help children and families who are escaping the conflict. War is not novel in our world. This is not the first time we have seen families flee fighting in order to escape unimaginable atrocities and save their lives. As Russia's war on Ukraine dominates the news today, it is imperative that the world unite to protect the safety of children and their families in all conflict zones, including those that do not make headlines on a regular basis.
Based on data from the Global Burden of Disease (GBD) Study, which provides a picture of the state of the word's health, in 2019, some of the countries where children were hit hardest by conflict include Afghanistan, Yemen, Libya, Syria, and Somalia. These five countries had the highest rates of young people below the age of 20 killed by conflict and terrorism in 2019, the most recent year that data in the GBD were available. 
Even as the rates of young people killed by conflict and terrorism in Afghanistan, Yemen, Libya, Syria, and Somalia were among the highest in the world in 2019, rates were even higher prior to that year. For example, the rate of children who died in Syria in 2016 was 30 times greater than it was in 2019, eclipsing the worst levels seen in any of the other four countries. And nearly twice the rate of young people were killed in Yemen in 2018 compared to 2019. However, the plight of children in these five countries has largely fallen under the radar.   
The media has humanized the challenges children are facing in Ukraine. News outlets have written extensively about young people caught in the conflict, documenting unspeakable horrors, including the recent bombing of a theater in Mariupol, which was hit despite the fact that the word "children" was written in white paint on the ground outside the building to indicate that children were sheltering there. Journalists have also documented children's harrowing escapes from Ukraine to neighboring countries and have photographed kids living with their parents and caregivers underground in subway stations to escape above-ground explosions.
The children of Afghanistan, Yemen, Libya, Syria, Somalia, and other nations affected by conflict deserve the same respect, empathy, and understanding. There is a resounding apathy that we can no longer ignore. Racist biases and the collective amnesia of Western media cannot be ignored; there has been a normalizing of death, war, tragedy, and pain in Asia, Africa, and the Middle East. We see this in the minimal media coverage of conflicts in these regions. Unconscious bias can influence whose plight and suffering we pay attention to. It can also detract from how much governments and relief agencies are willing to invest in humanitarian responses. 
In a cruel twist of fate, many who have escaped Somalia's violence have found themselves in the crossfire a second time in Yemen
The world has shown great compassion toward children in Ukraine, which is exactly the right way to respond to children in need. Governments are opening their borders, easing immigration requirements, and working around refugee quotas to allow people to escape violence in Ukraine. Individuals, organizations, and governments are donating billions of dollars in humanitarian aid. Even St. Jude Children's Research Hospital in the United States took in children from Ukraine whose cancer treatment was imperiled by the war.
In contrast, children fleeing Afghanistan, Yemen, Libya, Syria, and Somalia often face even longer and more perilous journeys, risking their lives, and facing the chance of being deported at each border crossing. From Afghanistan, for example, children and their families regularly cross into Pakistan, over to Iran, then into Turkey. From Turkey, if they can afford it, they can take an expensive ocean route to places such as Italy. If not, they must risk an especially dangerous mountain route through Eastern Europe and Central Asia. Children traveling without their caregivers are especially vulnerable to exploitation. In an interview, 15-year-old Ilias recounted how he fled Afghanistan after his father was killed during an attack on his village. En route to Turkey, human traffickers stole all his money, leaving him without funds to continue his journey or buy food.  And there are people who have escaped conflict in one country only to find themselves caught in another war. Yemen, for example, is home to the second largest number of refugees from Somalia. Yet in a cruel twist of fate, many who have escaped Somalia's violence have found themselves in the crossfire a second time in Yemen.
The solidarity that countries have shown toward people fleeing Ukraine "should set the example for all refugee crises," the UN High Commissioner for Refugees Filippo Grandi said in a statement. "Even as the Ukraine crisis intensifies, we must not forget the millions more children, women, and men displaced by conflict, persecution, violence, and human rights abuses," he noted. 
To create a more equitable global response to all children escaping conflict, we need to treat them as we would want our own children to be treated in an emergency. At every level of government and society, people working with children who are refugees should follow the core principles and minimum standards for child protection in humanitarian action established by Sphere, a membership group focused on improving humanitarian assistance worldwide. These include principles such as access to impartial assistance; non-discrimination; safety, dignity, and rights; and survival and development.
For families in Afghanistan, Yemen, Libya, Syria, and Somalia whose children have died in war, or who have fled to safer places, this time of year is especially hard. This is the holy month of Ramadan, the most important time of the year for Muslims. It is a month where families gather at the end of each day to enjoy each other's company and eat together after fasting from sunrise to sunset. The absence of young family members weighs heavily on the hearts of their loved ones. By uniting to assist children living in conflict around the world—no matter the color of their skin, their country of origin, or their faith—we can prevent even more families from shouldering these immense burdens, and acknowledge the worthiness of all people, especially in times of hardship and injustice.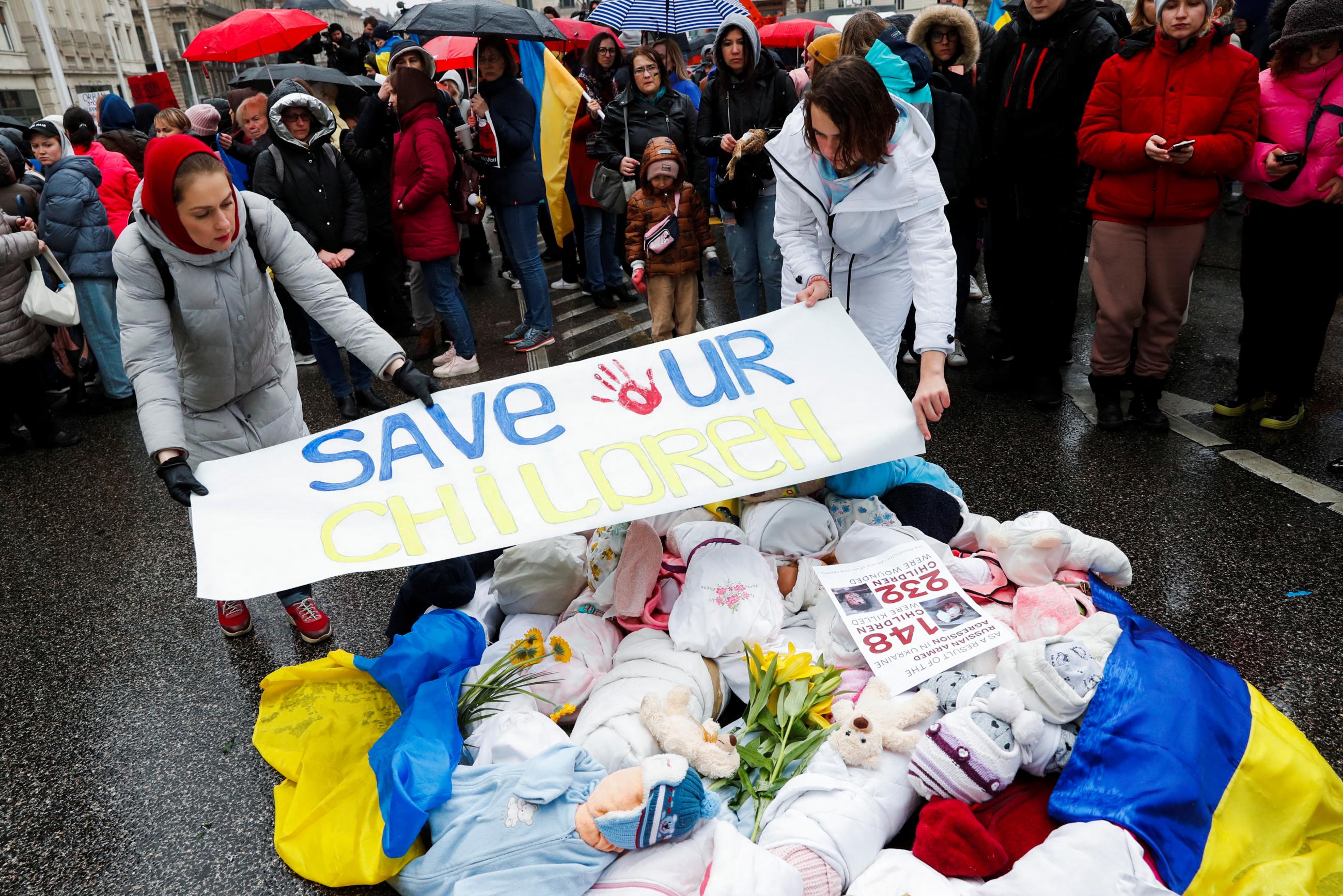 ACKNOWLEDGEMENTS: The authors would like to thank Rebecca Sirull for fact-checking assistance. 
EDITOR'S NOTE: The authors are employed by the University of Washington's Institute for Health Metrics and Evaluation (IHME), which leads the Global Burden of Disease Study described in this article. IHME collaborates with the Council on Foreign Relations on Think Global Health. All statements and views expressed in this article are solely those of the individual authors and are not necessarily shared by their institution.