There are patients in our careers who make such an impact on us as physicians that we always remember them. One such patient was a nine-year-old girl from Nepal who came to our remote district hospital in a desperate situation, with 65 percent of her body covered in burns. Her strength, and resilient character, were a large part of why she overcame the odds and survived the long treatment, including multiple surgical procedures. But it is her story that marks a powerful lesson for us.
"Noncommunicable diseases have been growing rapidly in low- and middle-income countries"
The reason that she was unable to escape from her burning thatched hut with the rest of her family was that she had an untreated chronic hip dislocation that had left her bedridden for more than eight months. Her family did not have the financial resources to take her for treatment for the hip dislocation, and they did not know how to access potentially free health-care services. The result of the untreated dislocation was immobility, absence from school, and ultimately, severe life-threatening burns. Her case is an example of the vicious cycle of poverty and how it worsens the health of the communities it ravages. To us, the answer to tragedies such as this is straightforward—Universal Health Coverage, including investments in surgical systems. The challenge is how to achieve it.
Learning from the Past
It has been 40 years since the U.S. Centers for Diseases Control and Prevention reported the first cases of what would become known as AIDS. There is much to learn from the successes of the response to the HIV pandemic, including the U.S. President's Emergency Plan for AIDS Relief (PEPFAR), which is regarded by many as one of the most successful global public health interventions in history. Similarly, the Global Fund to Fight AIDS, Tuberculosis, and Malaria—an inclusive partnership of governments, the public and private sector, foundations, and civil society—has made a remarkable impact since its establishment nearly twenty years ago. Gavi, the Vaccine Alliance, is another success story. This partnership that has enabled the rapid scale-up of vaccines in low-income and lower-middle-income countries to prevent many infections and deaths in children. The common thread among these success stories is the strong commitment from all partners to ensure the availability of substantial funding that could be rapidly channeled to countries in need.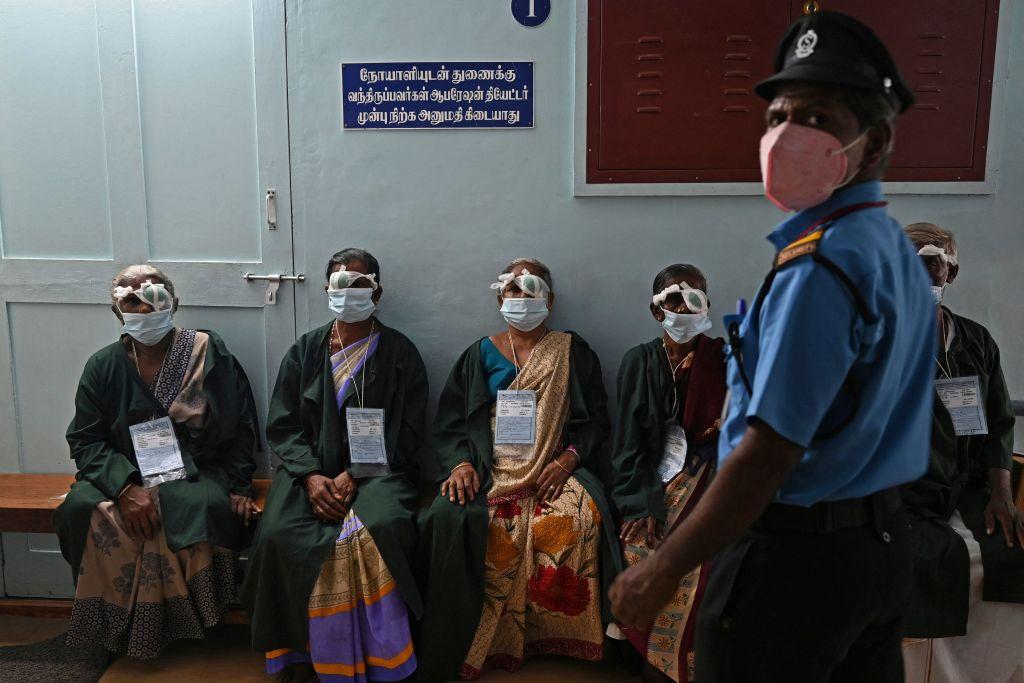 As we look back over the past twenty years, we see a major transition in the pattern of global burden of disease, in large part due to the success of the countries supported by PEPFAR, the Global Fund, and Gavi. For the first time in human history, noncommunicable diseases (NCDs) have overtaken communicable diseases as the predominant global burden of disease. NCDs emerge as the new challenge of our times. This rise of NCDs has been particularly rapid in low- and middle-income countries (LMICs), and this trend requires a rethink of the global response to changing disease patterns while building on what has been achieved over the past several decades.
Where the Money Flows 
Today, NCDs make up three-quarters of all deaths worldwide, but money flows in the opposite direction. While infectious diseases receive 40 percent of global health funding, NCDs receive a meager 1.8 percent globally and make up only 0.1 percent of the United States' global spending.
Because surgical care systems are the mainstay of treatment for many NCDs— including cancers, cardiovascular diseases, trauma, and maternal and child health conditions—they provide a solid foundation for entire health-care systems. Funding surgical care systems in LMICs strengthens health systems so that when major health threats such as COVID hit, they are more responsive and resilient. However, investments in surgical care systems have failed to materialize in LMICs. This lack of investment has led to devastating outcomes for communities without access to surgery. For example, arm fractures left untreated in children can result in severe disability and a lifetime of poverty. In the setting of an efficient surgical care system, these common fractures can be treated quickly with minimal to no longterm consequences and a child can return to normal life. More devastating are open fractures. Without proper surgical care, in the most severe cases, they can result in amputation.
"Noncommunicable diseases make up three-quarters of all deaths worldwide, but money flows in the opposite direction"
A Global Health Gap 
Five billion people lack access to even the most basic surgical care, representing one of the biggest gaps in global health. Each year, there are 17 million deaths that could be averted by surgery—a number six times greater than the annual number of deaths from HIV, malaria, and tuberculosis combined. The magnitude of these deaths is shocking and to avert them we need decisive action, a coordinated global response, and funding addressed with the spirit witnessed twenty years ago when the United States and the world stepped up to the challenge of the HIV pandemic and created PEPFAR. 
After decades of global health funding that has largely overlooked surgical care systems, the United States is now poised to lead other countries in this area. As the largest donor of official development assistance and the largest funder of the World Health Organization and the Global Fund, the United States and the U.S. Agency for International Development (USAID) play a unique leadership role in global health. They can encourage other countries to follow suit and ensure that no person is left without access to essential health care when it is needed.
There is no need to reinvent the wheel for this to happen. A major global effort aimed at building surgical care systems requires a shift from the current thinking and funding characterized by short-term projects to platforms structured around sustainable financing that build local capacity. The successes of the Global Fund and Gavi provide examples of effective partnership models that have redefined global health by pooling funding from donor countries, industry, and private philanthropy. They bring together the efforts of these partners with those of recipient countries, civil society, and implementing organizations.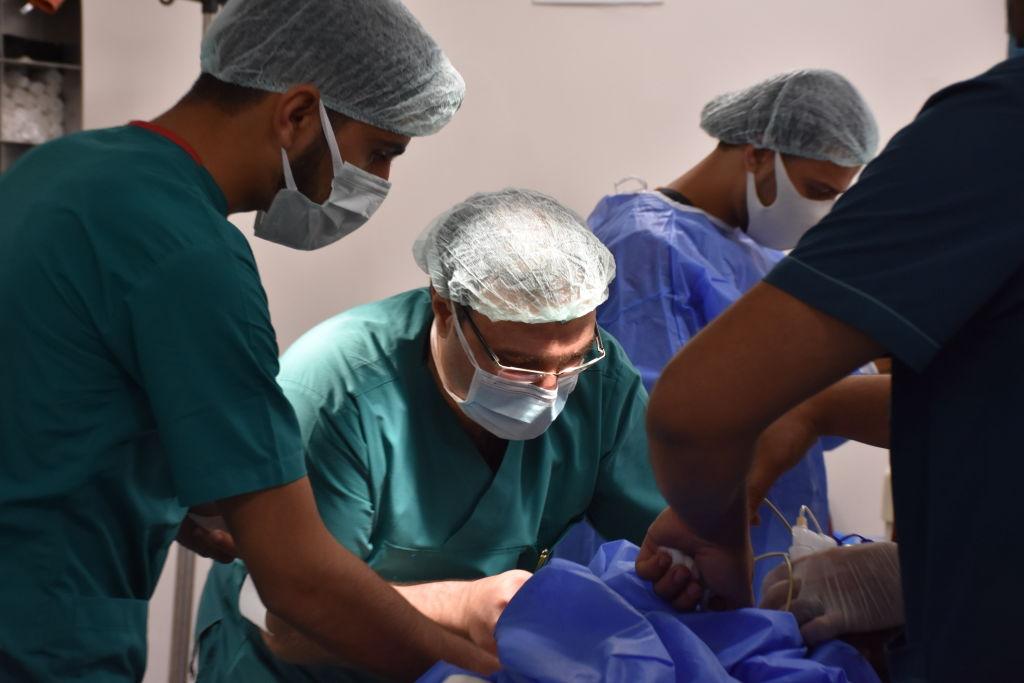 Along with lessons from PEPFAR, the Global Fund, and Gavi, a surgical care roadmap exists. The Lancet Commission on Global Surgery reported the global gaps in access to surgical health care. The Lancet Commission on Reframing NCDs and Injuries for the Poorest Billion revealed the dramatic toll of NCDs among the world's poorest. The World Health Organization and its Member States have politically committed to incorporating surgical health care as a component of universal health coverage. Now, the global surgery community is set to follow in the Global Fund's footsteps to address the global surgical and NCD burden. The missing link is committed funding.
Investment in surgical care could also produce a sizeable return on investment of forty dollars for every dollar invested and contribute to economic growth and development.
This year's State, Foreign Operations, and Related Programs (SFOPS) appropriations bill specifically highlights the importance of strengthening surgical care systems globally, opening a pathway for funding the scale-up of surgical care services. This approach directly supports the achievement of the goals of USAID's new Vision for Health Systems Strengthening 2030: equity, quality, and resource utilization.
How much is needed?  It is difficult to pinpoint an exact amount. When establishing the Global Fund, the U.S. government announced funding of $1 billion. The initial investment that ensured Gavi's success was $750 million.
The COVID-19 pandemic and its devastating health, economic, and social effects have revealed an imperative need for strong health systems that can resiliently respond to major health threats. Strong surgical care systems are critical for "building back better" and for creating more resilient health systems overall.