Temperatures rising at an alarming speed in the past century have rapidly changed the world we know. Dubbed as global warming, this rise in the Earth's average surface temperature is the result of greenhouse gas emissions, which have a profound effect on the environment. They directly cause climate change by trapping heat within the atmosphere, resulting in melting glaciers and sea ice, shifting precipitation patterns, and forcing animal migration.
While climate change has a significant impact on the environment, it affects society on every level, including the economy and human health. Climate change is the next big global health crisis.
In September 2021, the New England Journal of Medicine published an editorial reporting that temperatures are resulting in heat-related deaths, skin cancer and skin diseases, and that infectious diseases are spreading more rapidly. Health professionals and scientists globally are reporting a myriad of health outcomes resulting from climate change, including injury and mortality from extreme weather events, respiratory illnesses, water-borne and vector-borne diseases, and noncommunicable diseases. Health-care facilities are impacted, too, when destruction from natural disasters occurs. In addition, food systems are disrupted as crops are destroyed or contaminated, leading to malnutrition and food-borne diseases.
"The most severe harms from climate change fall disproportionately upon underserved communities"
Although climate change is a threat to every individual, some are more vulnerable than others, including women and children. Air pollution and heat exposure are associated with preterm birth, low birth weight, and stillbirth, according to a 2020 JAMA Network review. And a recent Environmental Protection Agency report says, "The most severe harms from climate change fall disproportionately upon underserved communities who are least able to prepare for, and recover from, heat waves, poor air quality, flooding, and other impacts." This includes people living in low-income communities and migrants whose work and living conditions are exacerbated by climate change.
The impact that climate change has on global health is significant and unless addressed, the crisis will continue to grow. The World Health Organization (WHO) reports that climate change is expected to cause approximately 200,500 additional deaths per year between 2030 and 2050 related to malnutrition, malaria, diarrhea, and heat stress. Low-income countries, island countries, and countries with weak infrastructure will struggle to respond and treat climate-sensitive health risks.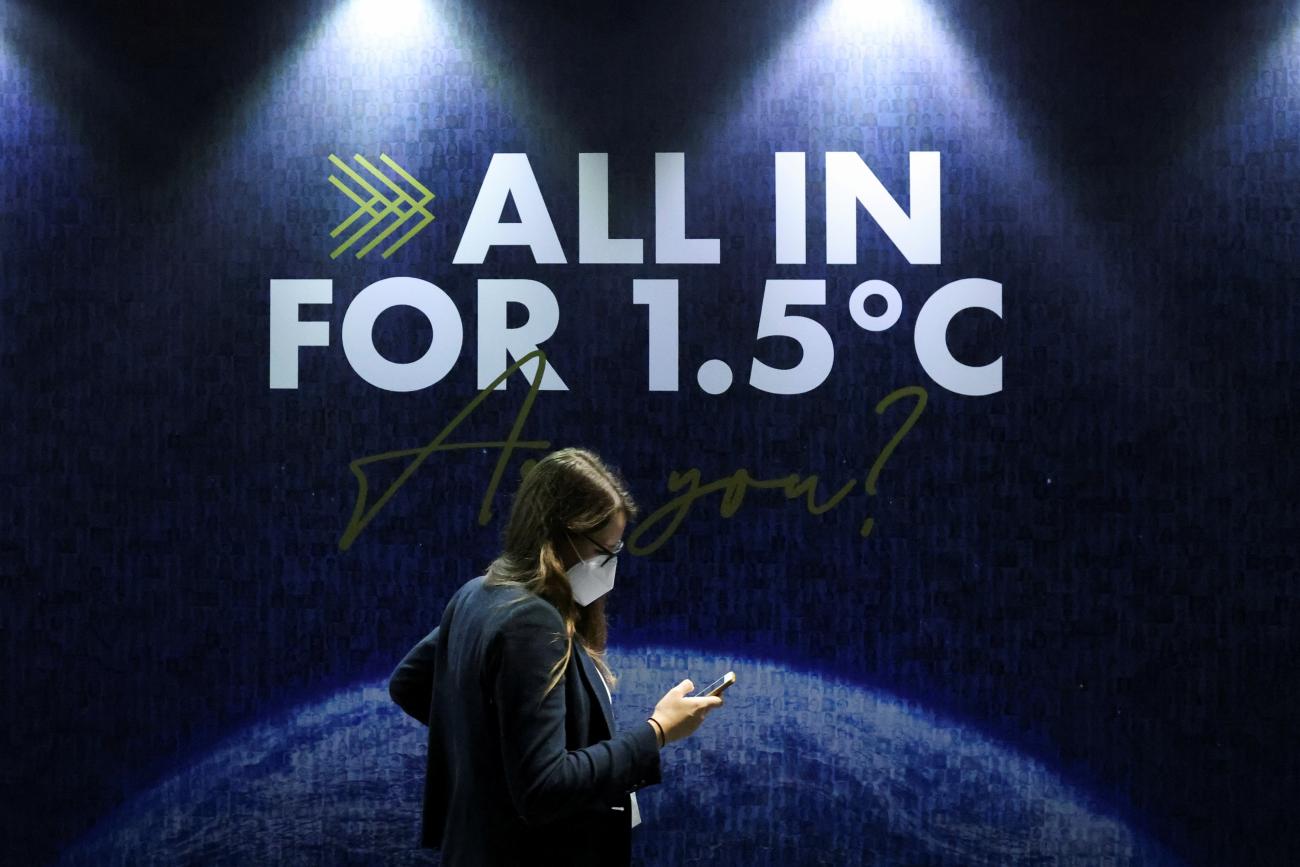 The Missing Piece at COP26
The United Nations held its twenty-sixth annual summit in Glasgow, Scotland, recently. The two-week conference led to a new global agreement—the Glasgow Climate Pact. COP26 addressed the need to further cut carbon dioxide emissions to prevent temperatures from rising past 1.5 degrees Celsius, reduce the use of coal (responsible for 40 percent of carbon dioxide emissions) increase funding to help developing countries, and phase out fossil fuel subsidies to lower the price of natural gas, oil, and other alternatives.
The COP26 conference concluded with governments strengthening their agreements to combat climate change, however, the outcomes of the conference fall short. Nations are not cutting emissions fast enough to reach the limit of 1.5 degrees Celsius by 2100. The creation of frameworks to help fund developing nations was discussed but no compensation mechanism was reached. Commitments made by various countries in the Glasgow Climate Pact are not enforceable. While countries may bend to international pressure to ensure their compliance and commitments, there is no certainty this will occur. COP26 had the opportunity to frame climate change as a global health threat, yet the ball was dropped.
Shifting the Narrative
In 2020, the world saw the disastrous effects of the COVID-19 pandemic, both nationally and internationally, claiming over 5 million lives. Despite COVID-19 vaccines, the threat continues to linger. Given this recent global health crisis, it is surprising that the crisis looming from climate change is ignored and unrecognized.
Running parallel to COP26 was the 2021 Global Conference on Health and Climate Change, organized by the WHO, with a primary focus on health concerns and climate justice. The conference called for actors in both the public and private sectors to drive recovery from COVID-19 and highlighted countries' nationally determined contributions to the Paris Agreement. It put forth the notion that climate change's affect on global health is a matter that concerns governments and officials, private sector businesses, and academic and financial institutions. Action must be taken collectively and not individually.
The conference summarized key findings from the COP26 Special Report on Climate Change and Health and made these ten recommendations:
Commit to a healthy recovery

Our health is not negotiable

Harness the health benefits of climate action

Build health resilience to climate risks

Create energy systems that protect and improve climate and health

Reimagine urban environments, transport, and mobility

Protect and restore nature as the foundation of our health

Promote healthy, sustainable, and resilient food systems

Finance a healthier, fairer, and greener future to save lives

Listen to the health community and prescribe urgent climate action
These are consistent with recommendations made by activists, health-care professionals, and government leaders. Sustainable action must be taken and all sectors of society must be involved in the fight to stop the climate change global health crisis.
Just recently, an elderly woman in Canada was diagnosed as suffering from "climate change" after heatwaves and poor air quality resulted in acute breathing problems. This landmark diagnosis is significant, and many more cases like it may follow. It is imperative that the narrative shifts from climate change as a challenge solely to the environment to one that includes the welfare and health of civilization. We must take seriously the threat that climate change poses to global health. If action is not swift, the world will watch this become the next global health crisis.