Where a woman lives in the world and her age dramatically influence her use of contraception. Young women in particular have much to gain from their use of contraception but millions who need it are not getting it. Acting to address contraception needs at this early stage could affect opportunities for empowerment throughout a women's life.
Where a woman lives in the world and her age dramatically influence her use of contraception
In 2019, there were 163 million women worldwide who had unmet contraception needs, according to a recent study by the Institute for Health Metrics and Evaluation (IHME). Worldwide, young women aged 15 to 24 were the least likely to have their contraceptive needs met.  Over half of the women with unmet need resided in sub-Saharan Africa and south Asia.
"[In Zambia] you can hardly speak about sex—that is taboo in most of the homes in most of the cultures. And so, as a young woman when you're growing up, those are some of the discussions that you do not have…" said Kutha Banda, a researcher for Zambia's National Health Research Authority in a presentation in February 2021.
But Banda also sees promise in leveraging women's groups to expand access to contraception in Zambia. "As much as our cultures can prevent or can present with barriers [for family planning], those could also be opportunities for us to do something about it," she said.
Young women stand to gain considerably from expanded contraceptive use—about half of pregnancies in this age group are unintended, and globally, adolescent mothers are at high risk for maternal and neonatal mortality. In addition, the ability to delay, space, or limit births allows young women to pursue education and employment that can lead to long-term social and economic empowerment. Countries where young women are not able to access contraception are missing opportunities to realize sizeable socioeconomic benefits.
During the week of November 14, 2022, policymakers, researchers, practitioners, faith leaders, advocates, and youth leaders are set to convene in Thailand for the International Conference on Family Planning (ICFP 2022), a leading conference on family planning and reproductive health. ICFP 2022 has placed youth needs for contraception front-and-center, in recognition that the world's 1.8 billion young people (90 percent of whom live in low- and middle-income countries) are among those most affected by unmet family planning needs, with potential repercussions for their rights to education, employment, health, and wellbeing. Conference planners have established an ICFP Youth Trailblazer Award to fund fifty young advocates from around the globe to attend the conference and take active leadership roles.
"I believe that the theme for the ICFP22 comes at such an opportune time and at an urgent time when the world is currently grappling and struggling to keep up with the sexual and reproductive health and rights and needs, for young people especially," award recipient Jessica Mandanda, a communications and gender specialist in Malawi, said in a video submitted for the conference.
A Woman's Age Influences Use of Contraception
IHME's study similarly highlights the world's shortcomings in meeting the contraceptive needs of young women. The study used modeling techniques to generate national estimates of contraceptive use and method of contraception by five-year age groups and marital status for women of reproductive age (15 to 49) over the period of 1970 to 2019. We defined women having a "need for contraception" as partnered women (or if unpartnered, sexually active) who were able to conceive but did not want a child within two years—or who were pregnant or had just given birth but would have preferred to delay or prevent their pregnancy.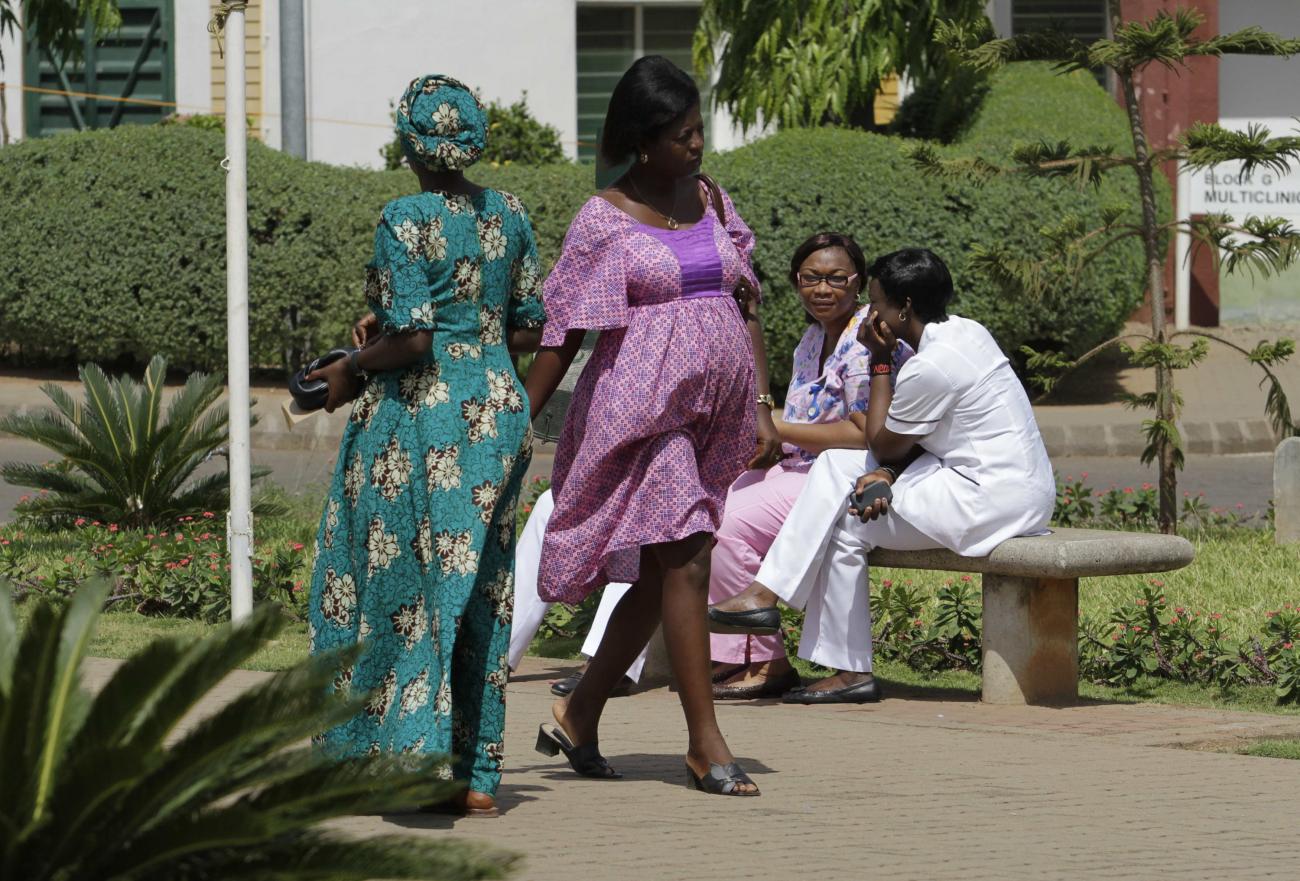 A unique contribution of the study: it provides data that disaggregate contraceptive use by method of contraception, both modern and traditional, for all countries in the world. Modern methods included male or female sterilization (i.e., vasectomy or tubal ligation), oral contraceptive pills, male or female condoms, diaphragms, spermicides and sponges, hormonal or non-hormonal intrauterine devices, implants, injections, contraceptive patches and rings, and emergency contraceptives. We defined all other family planning methods as traditional, including the lactational amenorrhea method (using breastfeeding as contraception), withdrawal, calendar methods (rhythm or standard days), douches, periodic abstinence, and other methods. This level of granularity allowed researchers to compare use of methods that are permanent or long-lasting versus temporary and to also compare use of methods obtained from different types of providers—for example, tubal ligation provided by surgeons versus condoms dispensed by pharmacists or shopkeepers. Understanding patterns of use for particular methods by women of different ages in different countries can inform policies aimed at increasing access to and uptake of specific methods to reduce unmet need.
In five of the seven world regions examined by the study, "demand satisfied"—the need met using modern contraceptive methods—was lowest among 15 to 19-year-olds. In the southeast Asia, east Asia, and Oceania region, demand satisfied was more than 25 percent lower among 15- to 19-year-olds than all other age groups, with large differences relative to older age groups also in south Asia,  sub-Saharan Africa, and north Africa and the Middle East.
Only in the high-income region—which includes western Europe, southern Latin America, and parts of North America, Australasia, and Asia Pacific—was demand satisfied highest among 15- to 19-year-olds. These patterns stress how young women are systematically left behind other age groups in their ability to access and use contraception in much of the world.
The Preferences of Young People Matter
What should family planning programs do to increase low rates of demand satisfied among adolescents? The types of contraceptive methods preferred by this age group needs to be considered, as does how their preferences might be different from older age groups. For instance, some methods heavily promoted by family programs are targeted toward older women: a substantial share of demand satisfied for older women in sub-Saharan Africa was met with implants and injectables and, in south Asia, with female sterilization. However, sterilization may be less appealing to adolescents who want to delay but not permanently limit childbearing. Adolescent preferences for privacy should also be taken into account; adolescents may be less willing to interact with health providers in order to obtain implantable or injectable contraceptives.
The study found that where demand satisfied was high among 15- to 19-year-olds, condoms and the contraceptive pill (highlighted in green in the accompanying chart) were used by a large share of adolescents with need. Nearly 75 percent of demand in this age group was met with condoms or the pill in the high-income region, whereas less than a third of demand was met by these methods in regions with the lowest shares of demand satisfied. This suggests that expanded access to condoms and oral contraceptive pills—methods that are short-term, non-invasive, and require little or no contact with providers in formal hospital and clinic settings—could potentially increase demand satisfied and boost the use of modern contraception among young women.
However, cost is a potential barrier for young women in some low- and middle-income countries: the oral contraceptive pill has been documented to be more expensive than other commonly used methods, such as implants and injections. Also, the widespread use of condoms and the pill for adolescents in one part of the world does not mean these methods are culturally and socially acceptable for that group in another region; for instance, a young married woman in some cultures may be unable to ask her partner to use a condom or may have to conceal her use of a daily pill. Regardless, policymakers focused on increasing demand satisfied among adolescents might consider whether the types of methods widely available appeal to adolescents, and the extent to which the point of health-care access, such as type of health facility and provider, are tailored toward meeting the contraceptive needs of this group.
As family planning programs assess their goals beyond 2020, considering age and method mix could support the design of interventions that appeal to women with unmet need for contraception.   The IHME study provides disaggregated data capturing contraceptive use and method mix, by age group, around the world. With the right information in hand, policymakers can formulate evidence-based strategies to ensure that all women in need benefit from the economic and social empowerment and improved health outcomes offered by contraception.
"I believe that only with collaboration and innovative ideas is how we are able to move forward… in regard to improving the access [to contraception] for young people, to access their sexual and reproductive health and rights" gender specialist Mandanda said in the video. "I believe that the ICFP presents an opportunity for us to discuss a way forward, a way forward that will be set by young people, for young people."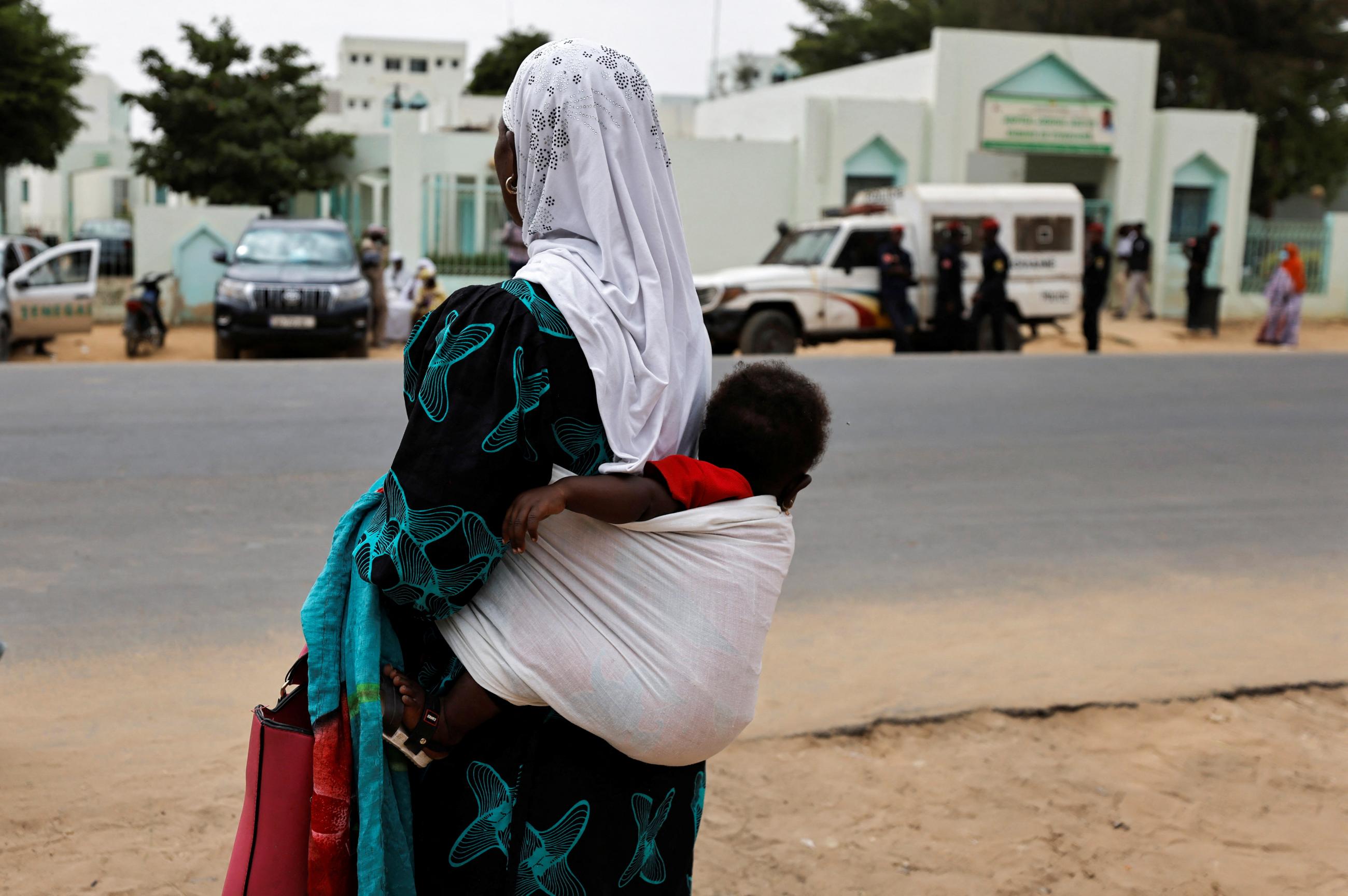 AUTHORS' NOTE: In the absence of quality data that allow disaggregation by gender, we utilize data that disaggregate by sex, with the understanding that outcomes for people outside the gender binary are often less equitable than they are for cis women or men.   
EDITOR'S NOTE: The authors are employed by the University of Washington's Institute for Health Metrics and Evaluation (IHME), which produced the research on contraception described in this article.  IHME collaborates with the Council on Foreign Relations on Think Global Health. All statements and views expressed in this article are solely those of the individual author and are not necessarily shared by their institution. 
ACKNOWLEDGMENTS: The authors would like to thank Rebecca Sirull for fact-checking assistance.