A rise in measles, cholera, and malaria is causing alarm in the global health community—and their link to malnutrition is a critical concern. The reasons for the rise in cases are complex and context-specific, but the toll on human health and lives is far too similar.
As of September, 2022, twenty seven countries had reported cholera cases. According to the World Health Organization (WHO), the average case fatality rate so far this year is almost three times the rate of the past five years. The demand for cholera vaccines is growing so rapidly that the WHO has warned there aren't enough. From Somalia to Haiti to Syria, infections are rising and climate change is creating conditions ripe for cholera's spread. These issues are even more complicated in communities facing chronic hunger, a lack of clean water and sanitation services, and conflict.
Preventing and treating infectious diseases is more complicated in communities facing chronic hunger
Here in Somalia, health providers worked to treat more than 11,345 cases of cholera in 2022, according to UNICEF, amid an ongoing measles outbreak. It is imperative to reach patients in time to provide essential treatment, and to educate, vaccinate, and eradicate outbreaks. At the same time, we need to address additional factors that affect health, from basic nutrition to clean water to maternal mental well-being. The job is becoming harder every day, but improved funding and access to mobile clinical health services are part of the solution.
Hunger Leaves Children More Vulnerable to Disease
We're seeing relatively steady—yet insufficient—financial support for screening children for malnutrition in Somalia, but there is little donor interest in efforts to expand mobile health services. I believe that is short-sighted because hunger and health go hand in hand. Health-care providers could address both in mobile clinical settings. Hunger makes children more vulnerable to disease and death. A child who has measles or cholera has a harder time absorbing vital nutrients and is more likely to become malnourished. A malnourished child is up to eleven times more likely to die from ailments like diarrhea, a consequence of cholera infection. For a severely malnourished child, measles, pneumonia, or cholera can become a death sentence. In 2022, as famine loomed in Somalia, in seven of our nutrition treatment centers, we saw a 543 percent increase in admissions between January and September 2022 compared to the same period last year.
With communicable diseases and hunger both on the rise, we can't afford to treat health and hunger in silos. We need to prioritize an integrated approach to well-being. We can't wait for parents and their children to come to us, counting on their ability to journey to faraway hospitals. Instead, we must bring holistic services to them.
Mobile Clinics to Treat Malnutrition, Infectious Disease
My team operates more mobile health clinics than any other NGO in Somalia, and we see the benefits of mobile health outreach every day. For example, as we were setting up a mobile health post in the Elbarde District—an underserved, rural area—we screened children in the community for malnutrition. In the process, we found a case of measles, the first in the area, and we were able to treat the child and accelerate our efforts to prevent further transmission of the highly-contagious disease.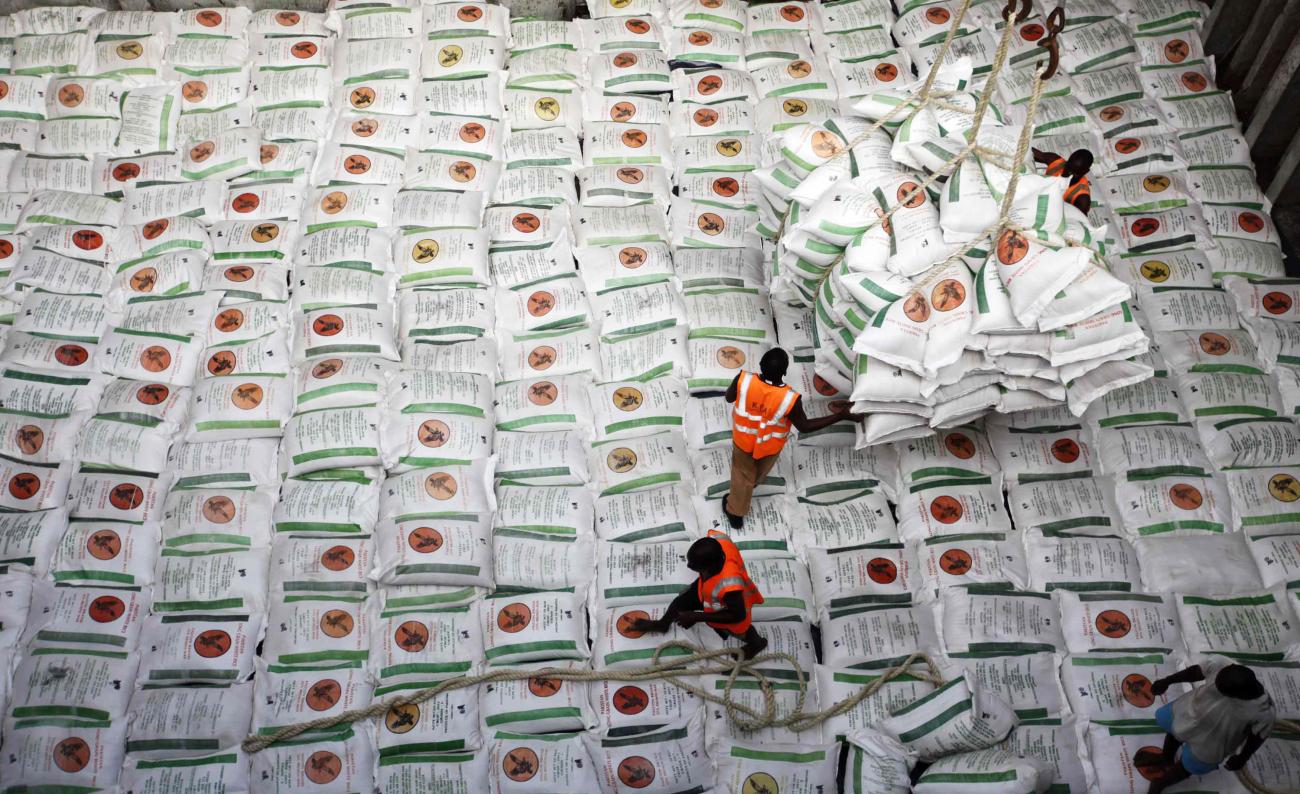 Now, amid an historic drought that has left 1.8 million children and 184,400 pregnant and breastfeeding women struggling to cope with a severe hunger crisis, we need to expand mobile outreach. Somalia needs to scale up the extensive network of community-based health workers who are screening and treating malnutrition and compounding health conditions for women and children. However, donor reluctance to finance health infrastructure also needs to be addressed; organizations and agencies focused on delivering health services in Somalia are reporting a staggering $97.3 million funding gap. This isn't the first time funding has fallen short. In 2020, 1.2 million people in Somalia faced crisis levels of hunger. In 2021, the international community responded generously, but inadequately, meeting 77 percent of the country's requested total funds, leaving a hunger funding gap of 23 percent. Now famine threatens communities across the country, and funding is still failing to keep pace.
By the end of 2022, an estimated total of 1.6 million Somalis were displaced by drought and conflict. While many people hope their troubles may end when they reach a camp for internally displaced people or refugees, too often the opposite is true. Displaced people become even more dependent on very limited resources and humanitarian assistance, and their needs beyond food and water—for housing, security, and new livelihoods—simply multiply. A lack of space and poor sanitation also increase disease outbreaks, and in turn, their health needs. Food scarcity makes those diseases worse. Already, tens of thousands of people in Somalia are living in squalid conditions, sleeping on floors in makeshift tents. And desperate people keep coming to displacement camps and humanitarian stations are in need of help.
How Hunger Affects Families
One family's story paints a picture of what many are coping with in Somalia. Nuro Ibrahim Ali, a mother of four children, was forced to leave her Goof Gadud Buro Hiraab village last year after her small herd of livestock died due to drought. She sought refuge in a displacement camp in Baidoa, nearly 20 miles away. There, a measles outbreak killed many children, and her two- and four-year-old children caught the highly contagious disease. Community health workers came to Nura's makeshift home and referred her to a nearby mobile clinic. There, her younger daughter was diagnosed with severe malnutrition and treated at an Action Against Hunger stabilization center nearby, which saved her life.
7.6 M
7.6 million people in Somalia are in need of humanitarian assistance
Measles is endemic in Somalia, and with low vaccination coverage and high rates of malnutrition, outbreaks are not uncommon in an average year. But 2022 was not an average year: the unprecedented drought and crowded camps exacerbated disease risk. Nura and her children were lucky to get needed treatment in time, thanks to the effective combination of community health workers and a mobile health clinic that not only addressed measles, but screened for malnutrition. It is an approach we need to scale up.
Just as it is more effective to integrate health and nutrition services, and to provide mobile health services, it is better to address hunger before it drives people from their homes. As we deal with today's hunger crisis in Somalia and other countries grappling with similar crises, we also need to invest in anticipatory action and build our capacity for managing health and hunger as ongoing emergencies.
Even if the rains return to Somalia, the situation won't change quickly. It takes time to replenish the soil—time for people to get out of debt and gain access to seeds, new livestock, and farming tools sold out of desperation. It takes time for crops and cattle to grow. Until then, we need to adopt approaches that can stretch health and humanitarian budgets even further.
We are seeing some modest success. As measles cases rose earlier this year in southwest Somalia, a mass vaccination campaign reached 304,400 children under 15 years old, covering more than 96.7 percent of the children targeted. At the same time, we screened for malnutrition and other illnesses, and referred cases to the nearest health center for treatment.
It's a start. With 7.6 million people in Somalia in need of humanitarian assistance and as disease outbreaks rise in communities around the world, we must treat health and hunger together. They are interconnected, and millions of lives depend on how we address both now and in the future.