In the biggest nosedive since World War II, U.S. life expectancy dropped in 2020 to age 77. Then last year, life expectancy dipped for the second year in a row—from age 79 in 2019 to age 76 in 2021. American Indian and Alaska Native (AIAN) peoples saw the deepest decreases, heartbreaking findings that, say experts, have very traceable roots.
According to estimates released last week by the National Center for Health Statistics, in the AIAN population, life expectancy dropped from 67.1 years in 2020 to 65.2 years in 2021—same as the life expectancy of the total U.S. population in 1944.
"It's very shocking news, this study. It shows a massive loss of life in 2021 through the second year of the pandemic," says Steven Woolf, professor of population health at Virginia Commonwealth University (VCU), and director emeritus at the VCU Center on Society and Health.
"Even if you're aware of these longstanding inequities, it still breaks your heart"

Chandos Culleen, NCUIH
While COVID-19 propelled the two-year downward trend, it is not the whole story behind the spiraling figures, and it does not fully explain why increases in excess deaths led to a decline in life expectancy between 2019 and 2021 of 6.6 years for AIAN peoples.
"It's important to put this situation in context in terms of the history of the health status of Americans. This higher death rate has a lot to do with system issues that predated the pandemic. Deaths from COVID-19 issues were layered on top of those systemic problems and a series of policy decisions—at the federal and state levels—added to that," Woolf says.
Severe racial and ethnic disparities in health have been present for generations in the United States. Black, Hispanic, and Native American people have been dying at higher rates from many causes of death, so when the pandemic arrived, they were much more likely to get infected, develop complications, require intensive care, and die from COVID-19, Woolf says.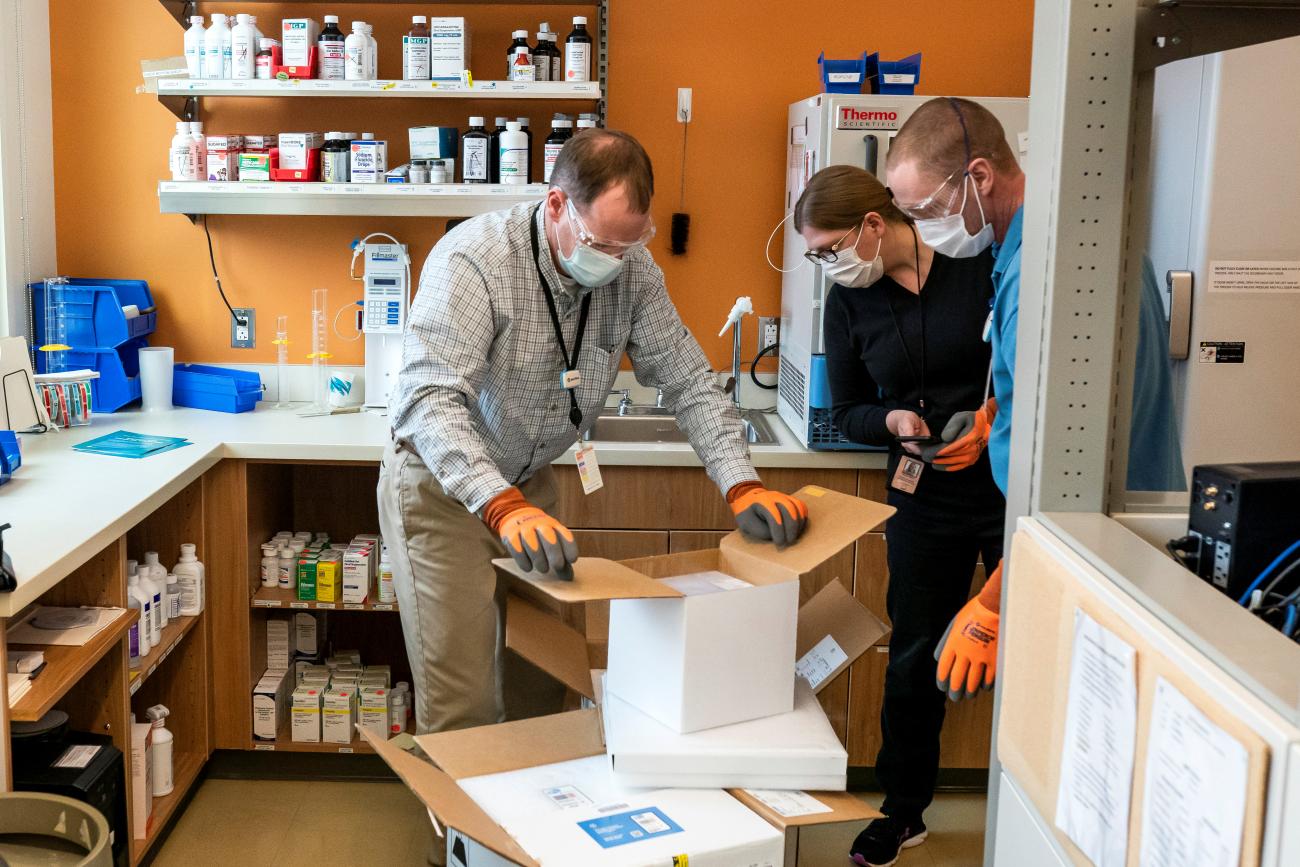 Chandos Culleen, the director of federal relations for the National Council of Urban Indian Health (NCUIH) says, "The numbers are really devastating for the country as a whole, but specifically for life expectancy decreases for American Indians and Alaska Natives it is really just distressing to see."
Inequity in the Indian health-care system, the Indian Health Service (IHS)—the federal agency that provides health services to more than 2.2 million AIAN people in the United States—and the way health care is provided to AIAN patients, have likely contributed to the downslide in life expectancy, says Culleen.
"Even if you're aware of these longstanding inequities, it still breaks your heart to see '6.6 years' on a page. Even then, for many, it may not bring home the fact that people are dying. Community members—mothers, fathers, daughters, brothers, sisters, elders—are dying," Culleen says.
Choosing Wisely
A continued spiral in life expectancy is not inevitable. There are policy choices that could be made that would allow Americans to live longer lives and in better health. For example, Culleen points out that the United States owes a trust responsibility to all American Indians and Alaska Natives to provide health care, but it has not been honored.
65.2 Years
In the AIAN population, life expectancy dropped from 67.1 years in 2020 to 65.2 years in 2021
"The Indian Health Care Improvement Act (IHCIA) embodies the promise the United States has made to provide health care to American Indians and Alaska Natives, but to date, the country has not met that promise," Culleen says.
In particular, the IHS has never been fully funded, and in fact, suffers a drastic level of underfunding. This leads to cutbacks on services at IHS-funded health facilities. The IHS is also subject to lapses in funding and that impacts tribes and funding organizations that receive money from the IHS budget. There is currently a big push—an uphill battle—in the U.S. Congress to secure advance appropriations for the IHS, Culleen says.
"Tribes, Tribal health organizations, and Urban Indian Organizations do mind-blowing, amazing work on behalf of their communities, including the high uptake of COVID-19 vaccines, but it can't be sustained without the full support of the U.S. government. It may be the only federal health service funded through the discretionary budget," says Culleen.
Learning from Others
In addition to fully financing the IHS, it may behoove the U.S. government to take some policy cues from other high-income countries (HICs) where life expectancy is better, and where recovery from the pandemic is moving along at a faster clip. Americans have been dying at higher rates for a while now, Woolf says, noting that the U.S. pace of increase in life expectancy began to slow in the 1990s, and before long, the United States had the lowest life expectancy of any HIC. In 2020, it stopped increasing altogether.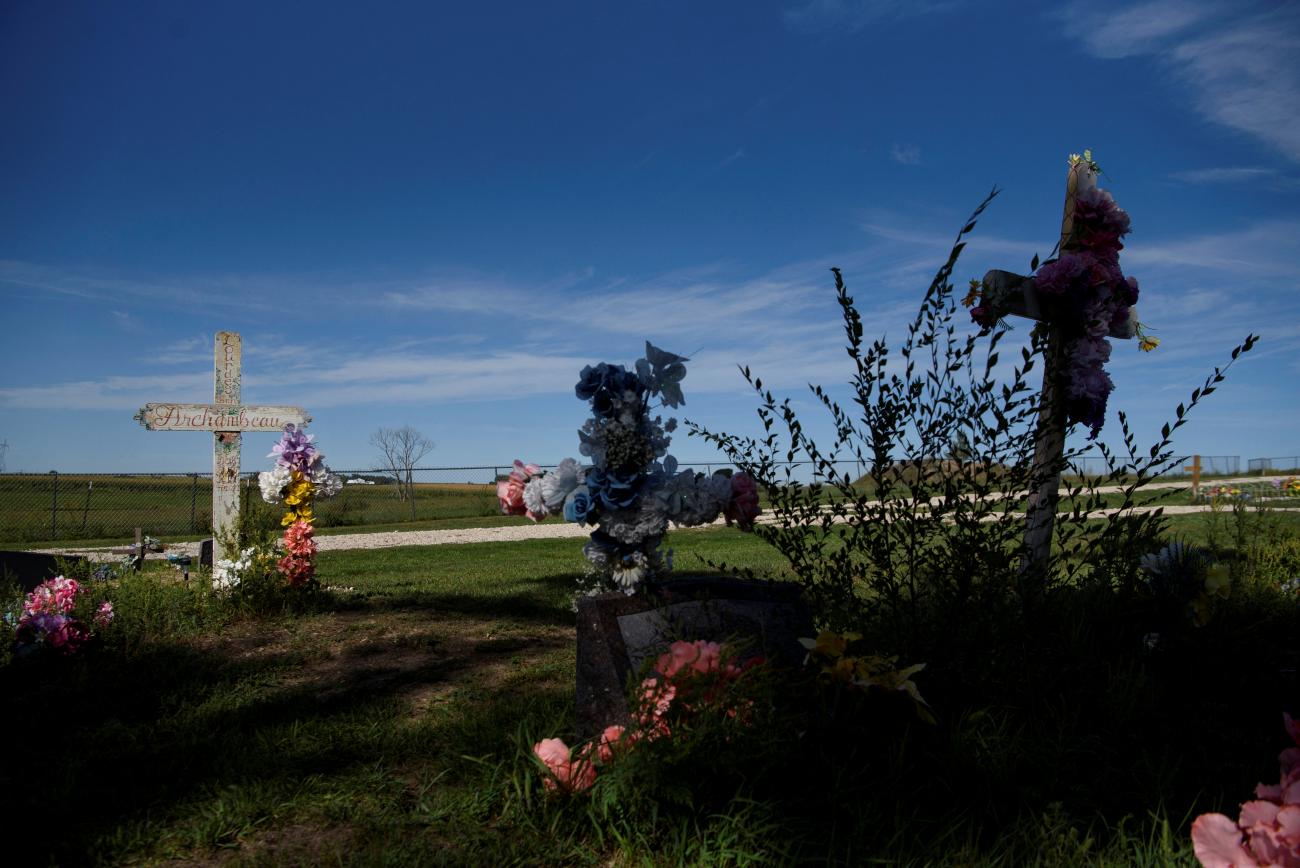 "During the past decade, we've seen a dramatic widening in the gap of life expectancy between the United States and other high-income countries. The fact that others do better when it comes to life expectancy, both before and during the pandemic, as a general trend in years predating the pandemic and then during it, tells us there is a better way," he says.
There would need to be political will to investigate and to adapt those policies in the United States, to improve life expectancy for AIAN people and others in the United States, Woolf says. He points to five "buckets" that would need to be addressed: the health-care system, including rethinking universal health care; health behaviors, such as smoking, alcohol use, and gun ownership; socioeconomic factors, including education and jobs; environmental improvements such as green spaces, better access to stores with healthy foods, improvements to water systems, and controlling pollution reduction, and improving the social environment, such as addressing systemic racism; and public policies would need to change to make the necessary improvements in the first four buckets.
"We have the highest caloric intake in the world, gun ownership is high. We don't invest enough in education or as much as other high-income countries do. Our child poverty rates are high. And regulators have allowed industries to put health at risk, as occurred with prescription opioids," says Woolf.
There's a road map to fixing these problems, he says. "The deeper problem is political will and that's always been a challenge. While other economies got back on a stronger footing after COVID-19, we were still arguing over opening businesses back up."
NCUIH's Culleen says that ultimately, it comes down to resources. "You can fight a battle as far as you possibly can, but if you don't have the resources you need, you can't be as successful as you want to be. Perhaps that's what we're seeing in the life expectancy numbers," he says.