Amid the COVID-19 pandemic, an infodemic has also emerged. Infodemics occur when people are flooded with information—a combination of facts and myths on any given topic. This tsunami of information causes consumers to struggle to understand what sources they can trust.
Africa has seen a deluge of coronavirus-related fictions online over the past year. For example, in May 2021 in Kenya, false claims about COVID-19 vaccines affecting the menstrual cycle began to circulate online. Harmful rumors like these can quickly go viral and disrupt vaccination campaigns. A similar issue occurred in northern Nigeria in 2003 when polio vaccination campaigns were disrupted for 11 months. Political and religious leaders in the states of Kano, Zamfara, and Kaduna were advising parents to avoid immunizing their children, saying the shots could be contaminated with anti-fertility agents, HIV, and cancer-causing agents. Some claimed the polio vaccines were tainted by "evildoers" from western countries.
Harmful rumors can quickly go viral and disrupt vaccination campaigns
On a continent of 1.3 billion people, the World Health Organization (WHO) and its partners are working to cut through the noise on social media to provide accurate guidance on COVID-19. At the Africa Infodemic Response Alliance (AIRA), an initiative of WHO and partner organizations launched in December 2020, we spot misinformation with our social media "listening tools" and track it as it quickly goes viral. Immediately, we create a video debunking the rumor and provide accurate information.
To debunk the menstrual cycle rumors, we produced a video featuring Dr. Phionah Atuhebwe, a vaccine introduction specialist at the WHO Regional Office for Africa. In the film, she says, "There is no evidence that the COVID-19 vaccine can affect the menstrual cycle."
If there are any changes in a woman's menstrual cycle, she adds, "They should be temporary and harmless… if you are worried, please contact a health professional."
The Africa Science Media Centre distributed the video to its network of journalists. In a few days, 1.8 million people had viewed it. We are currently translating the video into Kiswahili—spoken by millions of people in the east African country of Kenya—so that the Kenyan Ministry of Health can use it.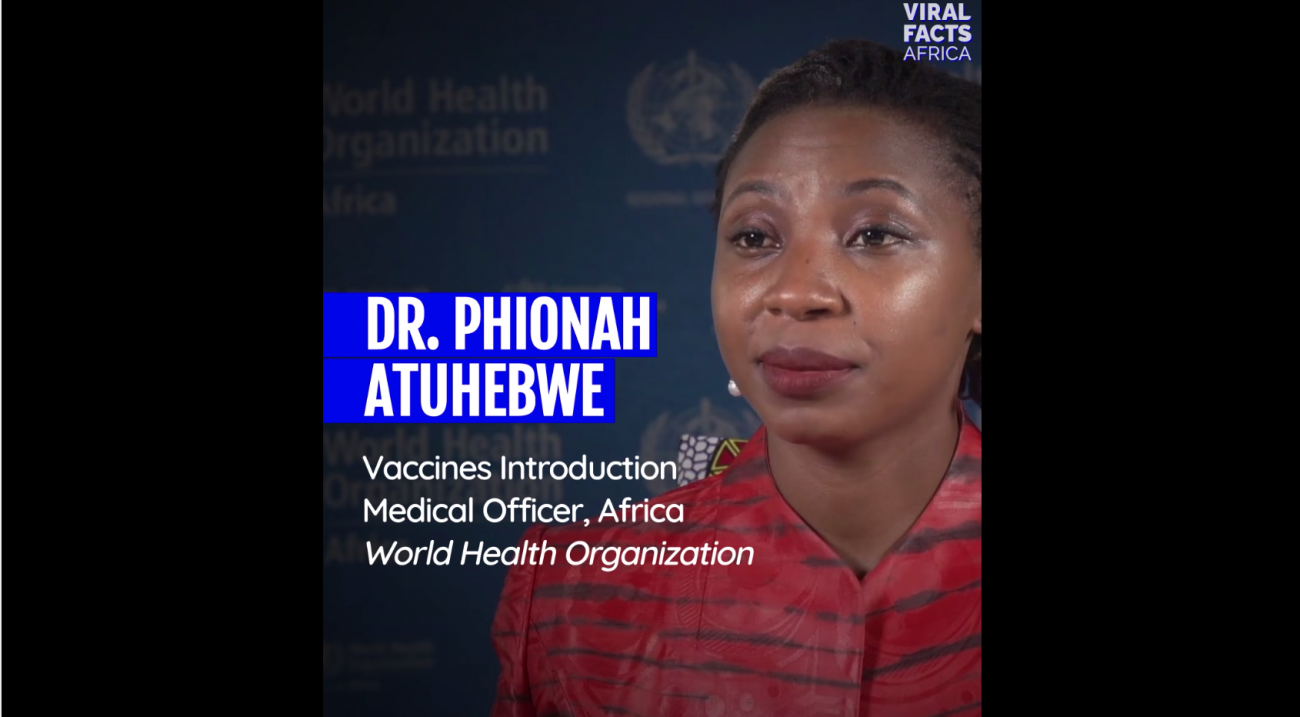 AIRA's tools scour social media for false claims about COVID-19 and counter them by spreading scientifically accurate information. The tools can spot problematic rumors by measuring how many people are sharing them, how fast they are spreading, and the emotion that the rumors are evoking. Once we produce a video countering a COVID rumor, our main challenge is ensuring that our content goes viral and reaches the audiences that are being fed misinformation. One of our strategies is to identify information gaps quickly and address them before false information starts to proliferate.
Research shows social media users with negative views of vaccines were more effective at swaying people who were undecided
This work is more urgent than ever. Research published in 2020 indicated that social media users with negative views of vaccines were much more effective at swaying people who were undecided about vaccines than pro-vaccine communities.
We also partner with fact-checking organizations—including AfricaCheck, PesaCheck, Meedan, GhanaFact, Agence France-Presse Fact Check, and Dubawa—to respond to harmful rumors, myths, and other mis- and dis-information on COVID-19 and other health issues. In Nigeria, our tools alerted us to Bishop David Oyedepo warning his followers to avoid the COVID-19 vaccine, claiming it was deadly (this is false—the COVID-19 vaccine is safe and saves lives). We alerted our partner Dubawa, Nigeria's first indigenous independent verification and fact-checking project, to this rumor so they could debunk it.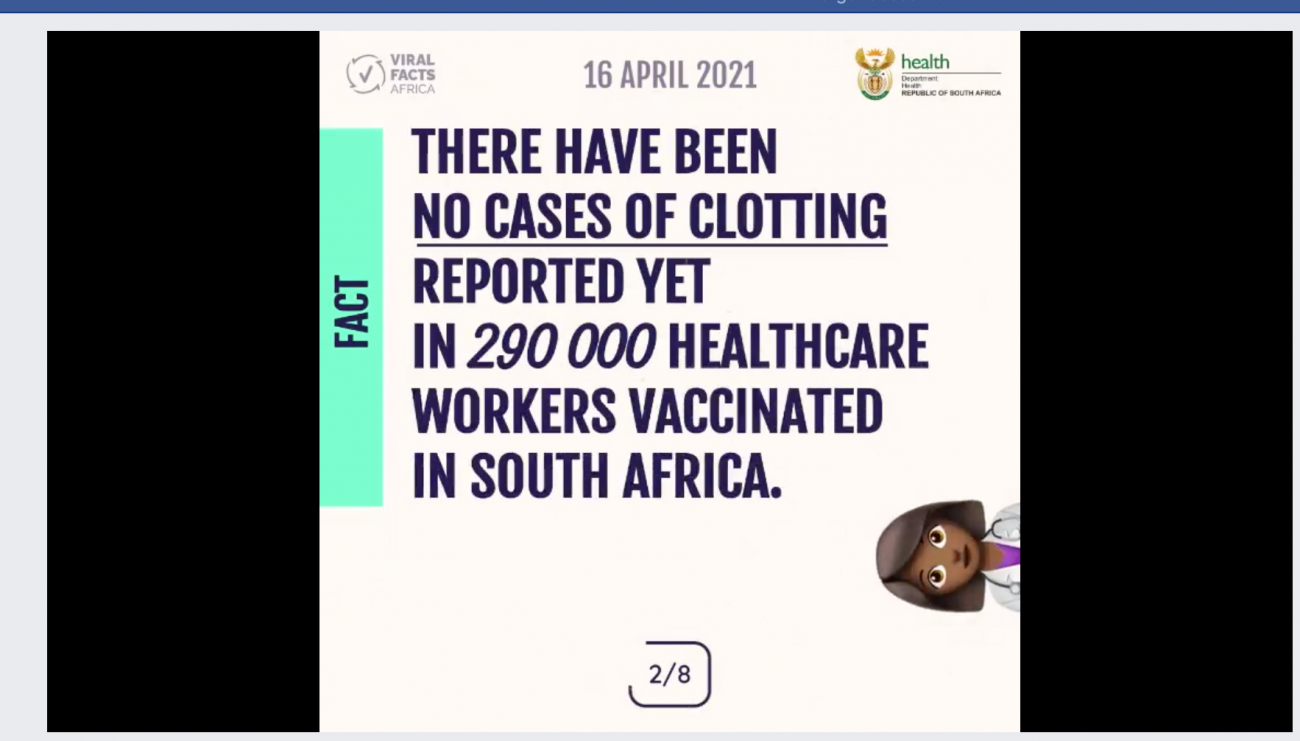 When we asked Dubawa about their experience collaborating with us, they said AIRA has been a good source for identifying false claims made on WhatsApp, "even before our own social media radar detected it."
We've spotted similar trends in Ghana, where some religious leaders are spreading misinformation about COVID-19 vaccines.
"WHO and AIRA helped to promptly debunk conspiracy theories promoted in Ghana by some religious leaders and effectively mitigated the negative impact of the claims," Rabiu Alhassan, Director of GhanaFact, said when we interviewed him for this article.
Beyond spotting viral misinformation and disinformation, it is essential to provide content that works to counter these rumors and to spread trustworthy information. This past March, we started Viral Facts Africa, a social content hub that produces and disseminates content that counters health misinformation and closes information gaps, and works in close collaboration with a network of public health institutions and fact checkers.
It is essential to provide content that works to counter these rumors and to spread trustworthy information
COVID-19 is a complex public health emergency and clear communication is vital for helping people understand how to protect themselves and their loved ones. After the South African government temporarily paused the Johnson & Johnson vaccine in April 2021, the South African Risk Communication and Community Engagement Social Listening and Infodemiology Working Group produced two Viral Facts Africa videos about it, distilling the key facts and making clear that vaccine rollout pauses are a consequence of vaccine safety processes and they work well—they are not a sign of failure. The AIRA team supported the creation of this working group, which is co-led by South Africa's National Department of Health and HealthEnabled.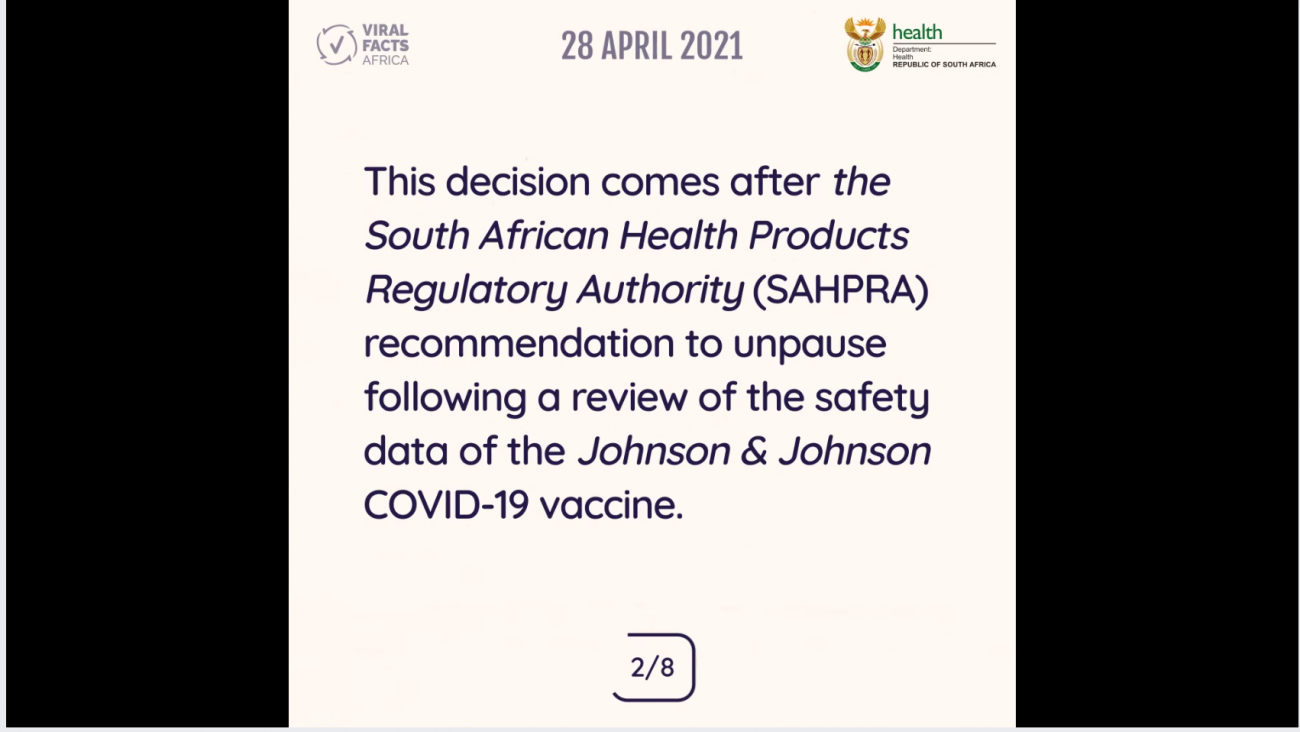 How do we know that our efforts are working? So far, more than 150 of our videos and other content have been shared on 70 social media channels, earning more than 100 million views. In five countries—Democratic Republic of the Congo, Ivory Coast, Cameroun, Kenya, and South Africa—we're testing targeted campaigns and new content formats to reach more specific audiences and increase engagement with local communities. 
Another sign of progress is that African media frequently use content from Viral Facts Africa to counter false claims, fill information gaps, and pre-empt possible spikes in disinformation. One recent example from June is an article published in Nigeria by the online newspaper the Whistler, which demystified false claims about side effects of the COVID-19 vaccine in pregnant women. To increase use of our content and expand our collaborations, we're training professionals in techniques for managing the infodemic. One hundred people from Africa—including ministry of health officials, journalists, epidemiologists, and WHO staff—attended our second Global Infodemic Manager training event in June 2021.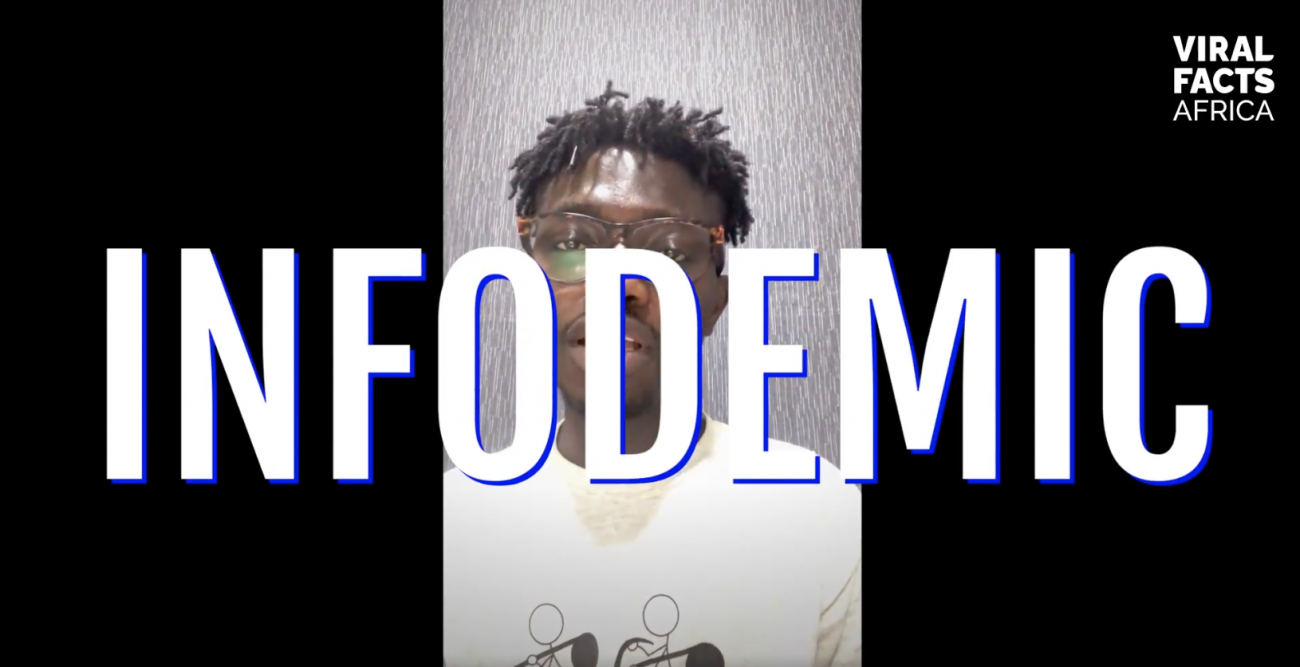 Countering misinformation is useful for protecting public health beyond COVID-19. For Ebola, we used our tools to identify rumors and follow misinformation and disinformation trends during the outbreak in Guinea, which WHO recently declared over. Building off lessons learned from the 2014 Ebola outbreak in West Africa, WHO, the International Federation of Red Cross and Red Crescent Societies, and UNICEF established a system called a "feedback mechanism," to analyze the flow of information about Ebola and vaccines. This system scans social and traditional media (such as radio) within communities for rumors, misinformation, and disinformation.
We also partnered with UN GlobalPulse, which runs a complementary tool that analyzes conversations on national, regional, and local web radios, identifies influencers, and pinpoints rumor spreaders. We shared our findings with stakeholders so they could address the most widespread rumors across the region where the outbreak was happening. Managing the infodemic alongside the outbreak helped bring an end to the crisis.
Through regular exchanges, training, and mutual support, we built a constellation of lighthouses to help communities resist and counter misinformation
We'll also apply the strategies we've developed for managing the COVID-19 infodemic to polio. Recently, the Global Polio Eradication Initiative (GPEI) launched the Polio Eradication Strategy 2022-2026: Delivering on a Promise to surmount the remaining challenges to ending polio. For example, the misinformation circulating around COVID-19 vaccines threatens to hamper the introduction of the novel oral polio vaccine type 2. We will use the lessons that we have learned so far through AIRA and Viral Facts Africa to reduce the risk of polio vaccination skepticism that could lead to a surge in vaccine refusers.
With our partners, we've found that there is value in collaboration around social listening, the deployment of strategies to counter misinformation, and the production and dissemination of fact-based content. No one organization or tool has a full view of the information ecosystem, but through regular exchanges, training, and mutual support, we built a constellation of lighthouses that combined helped communities resist and counter the siren call of misinformation.