As the world grapples with the SAR-CoV-2 (COVID-19) pandemic, countries in Africa are dealing with another worrisome feat: the adverse economic impacts from disruptions in the global supply chain on individuals and their communities. Importantly, these disruptions could persist even after the virus is suppressed, especially for those employed in the informal sector who rely on daily wages for sustenance and survival.
The informal sector represents at least 86 percent of total unemployment in all of Africa and is estimated to be even higher in West Africa, where it is 91 percent. While the full impact of these economic disruptions remains unknown, earlier estimates from the World Bank revealed 49 million people could be pushed into poverty globally by the end of this year, over 23 million of whom are expected to be in the African region.
86 Percent
The informal sector represents at least 86 percent of total unemployment in all of Africa.
In Nigeria alone, the number of people unemployed is expected to rise from 20.9 million in 2018 to 39.4 million by the end of 2020. Complicating this shift, is the decline in oil prices globally, which places many commodity-sensitive economies like Nigeria's, Equatorial Guinea's, Angola, and South Sudan's in a precarious position. The contribution of oil to foreign exchange in these economies ranges from 40 percent in Equatorial Guinea to nearly 90 percent in South Sudan. As a result, for many in the informal sector, the choice between protecting one's livelihood and health was false as it was unfeasible to live without an income during a lockdown which stalled economies.
Undoubtedly, the economic burden endured by many workers during this lockdown could continue to impede the uptake of other non-pharmacological global public health interventions required to mitigate community transmissions in a post-lockdown setting. Even though some countries including Nigeria, introduced economic palliatives such as conditional cash transfers geared at cushioning the hardship faced by individuals at risk of destitution, these initiatives would only temporarily support their livelihoods. The underlying factors responsible for these communities' vulnerabilities to macroeconomic shock still persist.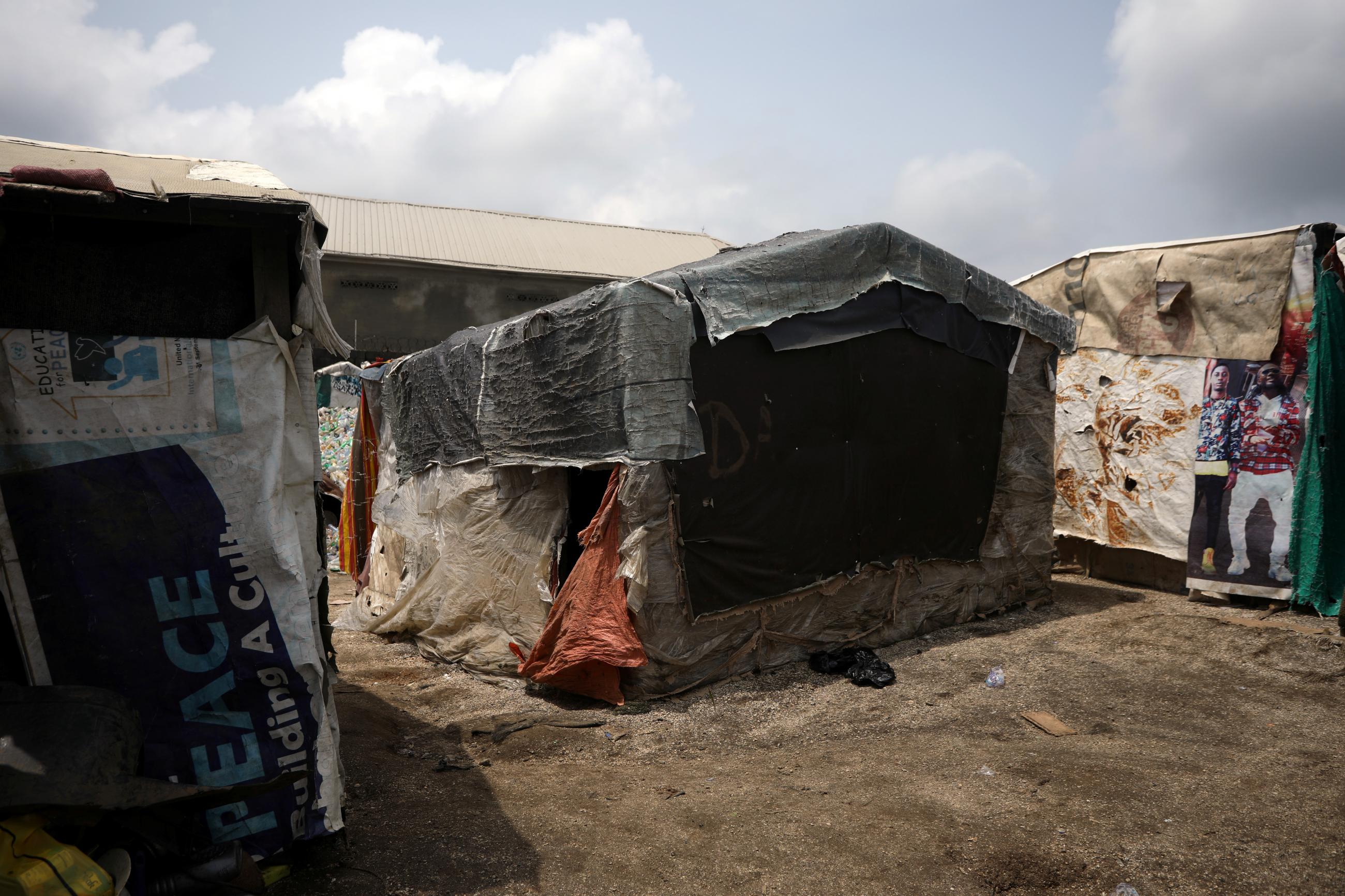 Thus, earlier this year, as part of a joint-continental strategy aimed at reconfiguring Africa's supply chains, the African Union (AU), commissioned the secretariat for the African Continental Free Trade Area (AfCFTA) in Accra, Ghana, expected to launched by January 2020. Although, the operationalization was originally scheduled for July 2020, it was delayed due to the ongoing pandemic. However, the subsequent rise in unemployment alongside critical shortages of essential medical supplies reinforced the urgency of the AfCFTA. A trade area which aims to establish a single continental market that would significantly increase the volume of trade among African countries, and thereby alleviate some of the supply-chain disruptions.
The African Union is set to become one of the largest trading blocs in the world
An essential part of the AfCFTA is trade liberalization. With a market of 1.2 billion people and a combined gross domestic product of $2.5 trillion, the AU is set to become one of the largest trading blocs in the world since the World Trade Organization, and by confronting significant trade and economic development challenges, is expected to create jobs and boost intra-African trade by 52.3 percent. Addressing some of the supply chain challenges many countries faced especially during the lockdown from accessibility to safety concerns, and financial constraints. 
As a result, many countries increasingly turned to communities to meet their social and economic needs as well as for innovations. This was evidenced by the various adaptations made in the production of personal protective equipment and other household essentials at the local and national levels across the continent. If COVID-19 proves anything beyond case rates in Africa, it is the fragility in dependening on others for these essentials. Nonetheless, the pandemic provides a rare opportunity for African leaders to collaborate on their responses to the crisis and the AfCFTA could be a long-term transformation agenda toward economic sustainability, inclusivity, and equity.
Still, implementing this plan is not without challenges. Alongside the signing of the Single Air Transport Market, and the Protocol on Free Movement of Persons, Right of Residence and Right of Establishment in 2018, the AfCFTA is expected to gradually erase barriers to the mobility of people and goods across the continent. While these effects could lead to poverty reduction and supply-chain resilience, which would improve livelihoods, they also raise concerns for population health security, especially as events happening many miles away are increasingly impacting community health outcomes. Although improved transportation infrastructures and scaled productions from economic integration would drive economic growth, reduce geographic barriers to health services, and sustain health supply-chain management, it could also be worrisome in an ever-changing Africa where rapid population growth and urbanization often translate to more people living in the slums. More people living in slums translates to more people with limited to no social security to deal with multiple health challenges that could arise from fast-paced economic globalization.
$6.8 B
The West African Ebola outbreak led to about $6.8 billion in lost in GDP in Africa
Remarkably, national health investments in many countries are largely focused on hospitals—mainly tertiary and quaternary facilities in urban cities—and clinical governance is often built around vertical programs focused on reducing illnesses and deaths from diseases such as HIV, tuberculosis and malaria through health-care interventions. While these investments have resulted in some health-care gains, they are not well equipped to handle increasingly complex and interconnected health challenges including: growing antimicrobial resistance, environmental exploitation and degradation, displaced populations, rising poverty rates, and overcrowded urban cities—the latter of which provides an ideal environment for emerging and re-emerging disease pathogens to breed. Moreover, in spite of the disconnect between the Joint External Evaluation (JEE) global health security rankings and COVID-19 death rate for countries, health-system strengthening modeling that is solely focused on preventing diseases through biomedical interventions, has shown to be insufficient in protecting population health.
Yet, some of the global public health security interventions enshrined in the International Health Regulations meant to ensure economic sustainability during emergencies are often less prioritized than other commercial interests when developing framework for trade policies. Nevertheless, these interventions should substantially influence trade regulations and international negotiations. In addition to economic interdependency, trade integration exposes countries to shared biological risk factors. Notably, the impact of the West African Ebola outbreak alone, led to about $6.8 billion in lost gross domestic product. This may amount into trillions of dollars for COVID-19. While the benefits of trade may not be evenly distributed among all countries, the pandemic has nevertheless demonstrated that a shock anywhere could be catastrophic everywhere.
Amid economic integration, a paradigm shift in resource allocations toward efficient and resilient primary and public health structures that engage with upstream political, social, economic, and environmental forces to promote health, equity and social justices, in tandem with the Africa Health Strategy objectives is imperative. Undoubtedly, this action plan would require multi-sectorial coordination. But to begin, emphasis should be placed on strengthening existing national, as well as international, public health institutions. The effectiveness of the Nigerian Centre for Disease Control (NCDC) during the West African Ebola outbreak and the ongoing COVID-19 pandemic demonstrates the increasing role of these institutions play in building capacity for global health security. 
Since outbreaks are not limited by borders, this shift should not be restricted to national expenditure. While, it is critical for states to invest in public health security, their capacities to do also varies. Intergovernmental cooperation and support are therefore essential to prevent and control impending pandemics. Development assistance for health funding could also play a major role. Although, the sum allocated for pandemic preparedness across countries has increased over the years, increases were typically only seen after major epidemics, and in paltry amounts. The share of health-funding allocated for lower- and middle-income countries was less than one percent of nearly $41 billion disbursed in 2019.
Outbreaks are not limited by borders
Countries' abilities to prevent, detect, and respond to public health threats should not be restricted to emergencies, but should be a comprehensive long-term goal. This is because, deepening market integration to boost intra-African trade would enhance competitiveness among countries and thereby increase their ability to compete on the global stage more effectively. Thus, as major cities and communities in Africa become increasingly interconnected, as seen with Europe and North America, prompting an increase in the influx of goods and persons to other parts of the world, there is a greater likelihood that outbreaks may spread faster and farther, and could be more damaging. This is a warning highlighted in the Global Preparedness Monitoring Board  latest report "A World in Disorder" [PDF] and it is also a burden that African countries need to be prepared for.
Thankfully, the Africa Centres for Disease Control and Prevention has published a legal framework to guide countries on establishing national institutes. This new public health order which hinges on strengthening the five pillars for pandemic preparedness, including: surveillance and disease intelligence, emergency preparedness and response, laboratory systems and networks, information systems, and public health research, is imperative for countries staring at the prospects of emerging infections amid other endemic health challenges. Beyond these functions, resilient public health institutions are essential tools for community engagements. It is at this level that a significant number of threats can be detected, prevented, or managed. The ability to do this is vital for countries moving forward as the AU realizes the goals outlined in its "The Africa We Want" agenda.