Hundreds of thousands of Syrians have fled their home country amid the ongoing Syrian civil war and resettled in Lebanon in spontaneously established tented settlements. These makeshift accommodations are often unsafe, overcrowded, and lacking in certain amenities, including electricity. Government policies in Lebanon bar people who are refugees from accessing formal electricity connections and building materials that could make their living conditions safer. As a result, almost seven in ten Syrian households in Lebanon use indoor canister burners (a small stove that screws onto a fuel canister) placed on the floor, which increases the risk of being burned or scalded, according to an unpublished study. 
Injuries Among Children 
Studies conducted among people who are refugees in Lebanon illustrate the injury risks of these substandard living conditions. Young children who are just learning to crawl are forced to share spaces with their parents and caregivers who prepare meals in these small tents.   
Asma, an infant whose family fled to Lebanon from Syria, fell into a pot of boiling eggs placed on a stove on the ground as she crawled around her family's tent, critically wounding her. Asma is not alone. Injuries are a common occurrence among refugees in Lebanon; approximately one in five Syrians is burned every year. Most of the people are injured inside their camps and children younger than five years old are twice as vulnerable to burn injuries as those ages five and older.  
1 in 5
Approximately one in five Syrians is burned every year
"My son Bilal was playing with his siblings inside our tent when he knocked over a large kettle of boiling tea placed on the floor and burned his arms and legs," a Syrian mother living with her eight children in a small tent in a refugee camp in northeastern Lebanon related.  
Children who are refugees suffer from other types of injuries, including road injuries directly related to their hazardous environments. "Our children work in the agriculture field next to major highways and are frequently hit by speeding vehicles when crossing the road," one mother explained.  Children who are refugees have double the risk of dying from injuries on the roads than the general Lebanese population.  
Obstacles to Care 
Parents' illiteracy and financial obstacles frequently force people who are refugees to prioritize labor and marriage over education for their children, feeding into a vicious cycle of poverty and jeopardizing children's health. Work-related injuries are a major health concern for many Syrian children in Lebanon, who are forced to toil in dangerous conditions for long hours to alleviate their families' poverty. Exploitation and worker abuse often cause severe injuries and disabilities among children who are refugees, creating additional barriers to education, that can compound with their overcrowded and suboptimal living conditions, further hindering their abilities to study and learn. Lebanon is currently experiencing its most severe economic crisis in centuries; soaring prices and dwindling employment opportunities are worsening the situation for people who are refugees.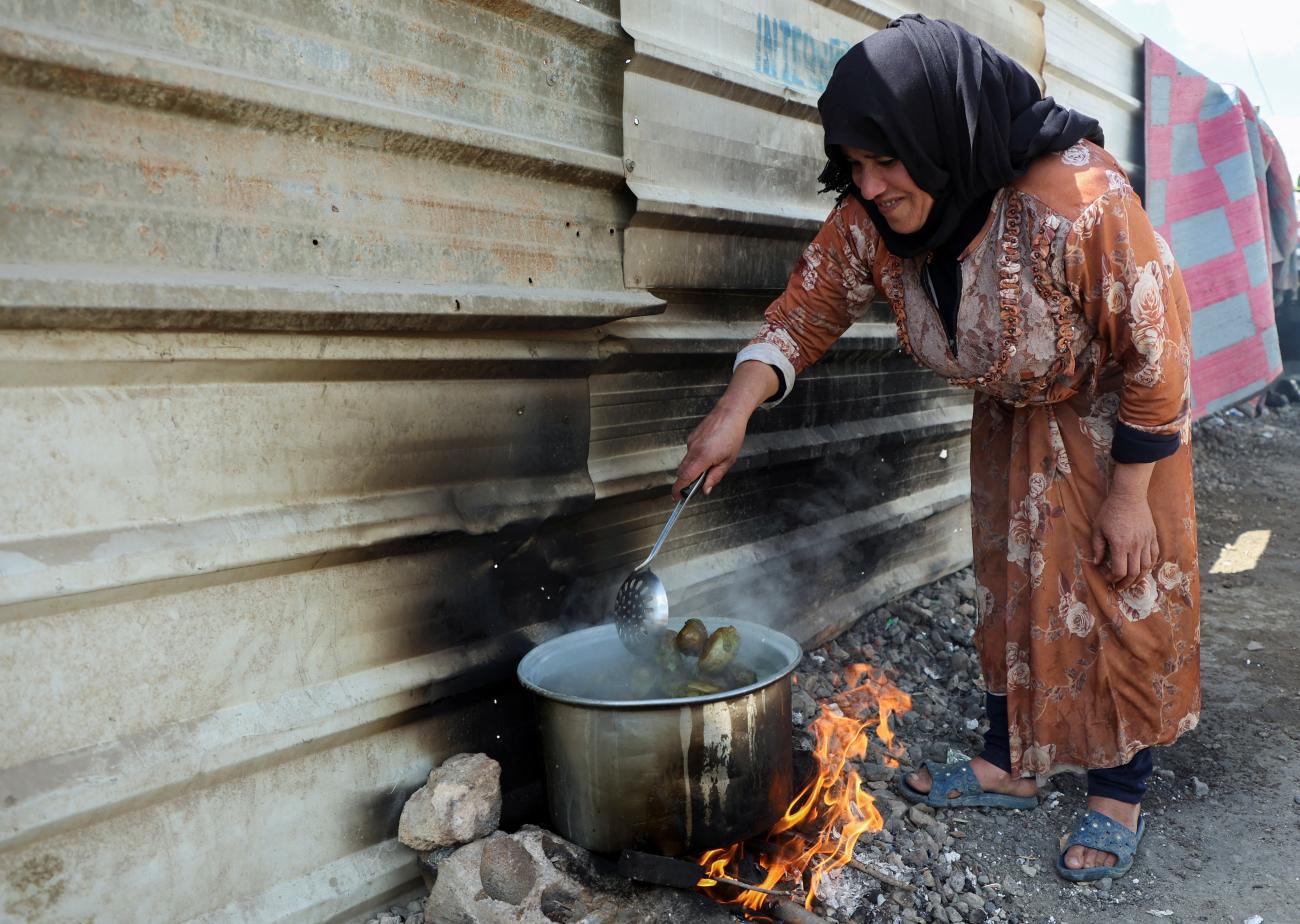 Often, when people who are refugees are hurt, their injuries are exacerbated by limited access to health-care services. Most in Lebanon lack access to health-care services that are available to citizens and, instead, are forced to seek care in separate facilities supported by the United Nations Refugee Agency (UNHCR). People who have refugee status in Lebanon frequently depend on the UNHCR and nongovernmental organizations to pay for any treatment or surgery they need.  
Accessible and affordable health-care services are critical for people to heal from their injuries. One local study reported that eight in ten refugees with surgical conditions do not undergo their needed surgery, primarily because of the high cost of medical procedures and the limited provision of health services by the health-care facilities designated for refugees. Some resort to traditional treatments to save on out-of-pocket costs. When an injured person's treatment is delayed, it can increase their risk of developing major disabilities that can hinder their ability to return to work and provide for their families.   
Humanitarian agencies can take various steps in collaboration with members of the Syrian community in Lebanon to lower the burden of injuries. Based on an epidemiological framework, the Haddon Matrix is a good method for identifying ways that people, their environment, and other factors can lead to injuries, and how to intervene before and after a person is injured. Humanitarian workers can collaborate with people living in informal settlements to identify solutions for preventing and reducing the impact of injuries. Public awareness programs on cooking and heating safety are also essential to limit burn and scald injuries among this vulnerable population and enhance their health and well-being.  
Addressing the high prevalence of injuries among Syrian refugees in Lebanon requires partners from multiple sectors to work together. Adopting tailored prevention strategies, improving camp infrastructure, and advocating for health-care accessibility are crucial for saving the lives of the most vulnerable people in the country.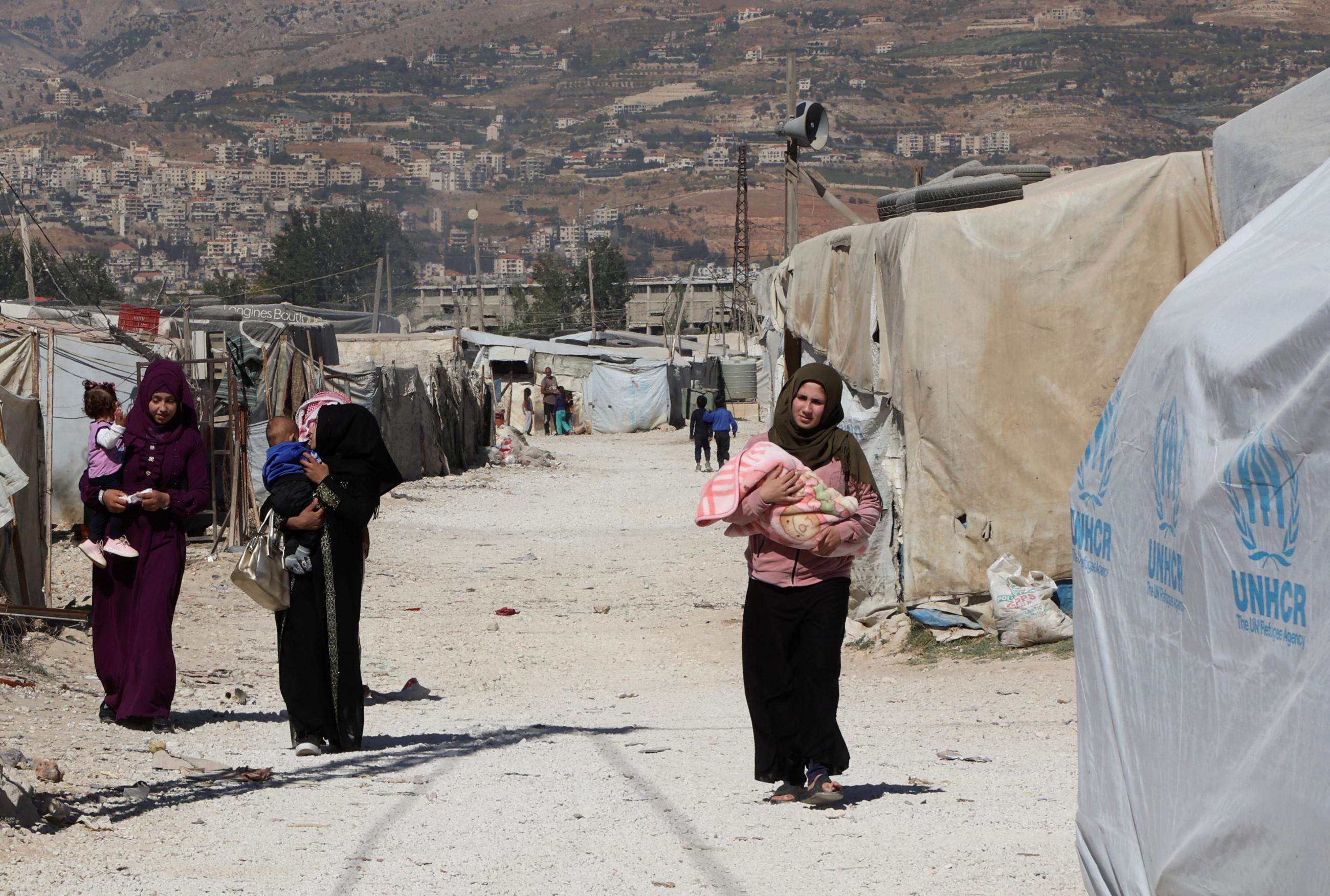 EDITOR'S NOTE: Professor Ali Mokdad is employed by the University of Washington's Institute for Health Metrics and Evaluation (IHME). IHME collaborates with the Council on Foreign Relations on Think Global Health. All statements and views expressed in this article are solely those of the individual authors and not necessarily shared by their institutions. 
ACKNOWLEDGMENTS: The research described in this post was carried out with the support of the Arab Council for the Social Sciences — "Health and Livelihoods in the Arab Region: Wellbeing, Vulnerability and Conflict" First Cycle (2020–22) and funded by the International Development Research Centre (IDRC). The authors thank Rebecca Sirull at the Institute for Health Metrics and Evaluation for fact-checking this piece.