As parts of the world are beginning to return to "normal" life, new cases of COVID-19 are skyrocketing across Africa. This past week, the number of cases and deaths in Africa increased by almost 40 percent, and in some countries the number of deaths tripled or quadrupled, according to the World Health Organization (WHO). This new wave of disease is devastating some of the continent's most vulnerable communities and countries, including Somalia.
My work involves overseeing the distribution of vital nutrition services in Somalia, where right now, more than 2.7 million people are facing severe food insecurity. In the wake of COVID-19, it has become much more difficult—exacerbated not only by the pandemic and its secondary impacts, but by conflict and climate issues, including drought.
2.7 M
In Somalia, more than 2.7 million people are facing severe food insecurity
During my career I have seen and responded to the worst hunger crises in the world, but this pandemic has tested my limits and taken me out of my comfort zone. It has reversed so many hard-won gains in the fight against hunger because it has limited access to food and disrupted livelihoods and markets, making it harder for people to access health services. Undernutrition weakens immunity, limiting the ability to fight diseases such as COVID-19. So, we need to focus now on getting people vaccinated.
Unfortunately, many obstacles stand in the way. Misconceptions about the vaccine are spreading as fast as COVID-19 itself. Rumors that it causes infertility or even death are inhibiting people from signing up for vaccination. These untruths disproportionately harm nations facing widespread hunger, including Somalia, where we are working with the Ministry of Health to distribute as many vaccines as possible.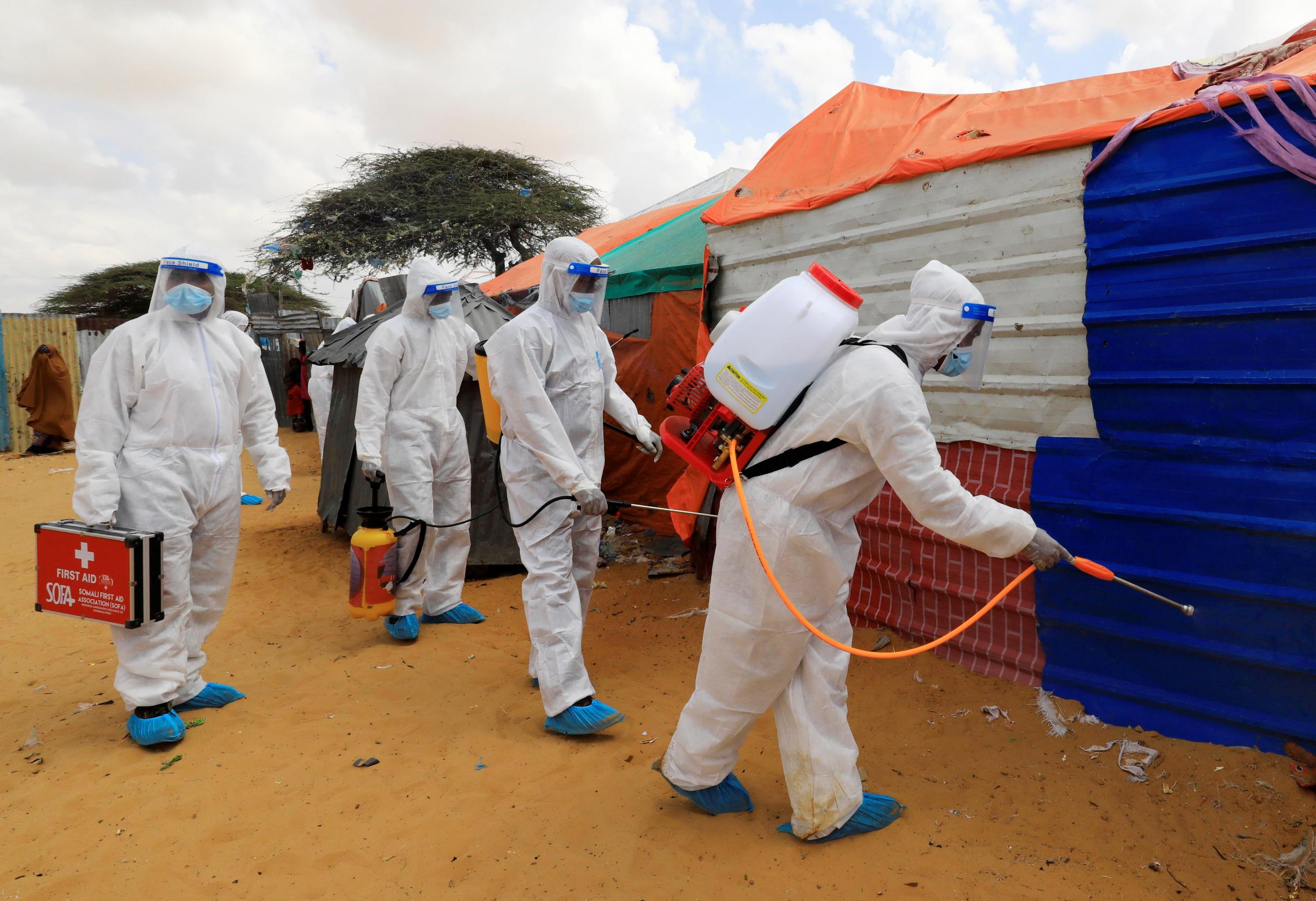 One of our challenges in Somalia is debunking vaccine myths spread over social media. In a country where the median age is 16 and where 78 percent of the population is under the age of 30, platforms such as WhatsApp and Facebook have an incredible amount of influence. Social media has been largely responsible for stoking fears that the vaccine is biological warfare perpetrated by the Chinese or Americans, for example. These myths are dangerous and a wariness is taking hold in the general population—even some frontline health-care workers share the same sentiments. Despite witnessing the pandemic's devastation firsthand, some still don't know what to believe.
"In my career, I have seen and responded to the worst hunger crises in the world, but this pandemic has tested my limits"
Our teams are working to address this misinformation and chip away at vaccine hesitancy by distributing Somali-translated materials from the WHO, and along with other allied organizations, we have enlisted vaccinated health-care providers to share their positive experiences with colleagues. Religious leaders, especially trusted and well-know imams, are encouraged to spread messages about vaccine safety and efficacy. We are also using radio public service announcements, text campaigns, and disseminating facts at routine health visits to provide trustworthy COVID vaccine information.
As a result, there has been an uptick in vaccinations. But Somalia, along with the rest of Africa, is vastly undersupplied when it comes to vaccines. More are desperately needed, or there will be no chance of keeping COVID-19 at bay. As of June 29, health providers had only administered 208,415 of the 300,000 shots delivered by COVAX, an international initiative working for the equitable distribution of vaccines. Concentrated mostly in the capital city of Mogadishu, the vaccinations account for a tiny fraction of the total population of Somalia of more than 16 million. While more than one million vaccines have been allocated to Somalia through COVAX, at least 70 percent of the population must be immunized to keep the rate of infection down. We have a long way to go.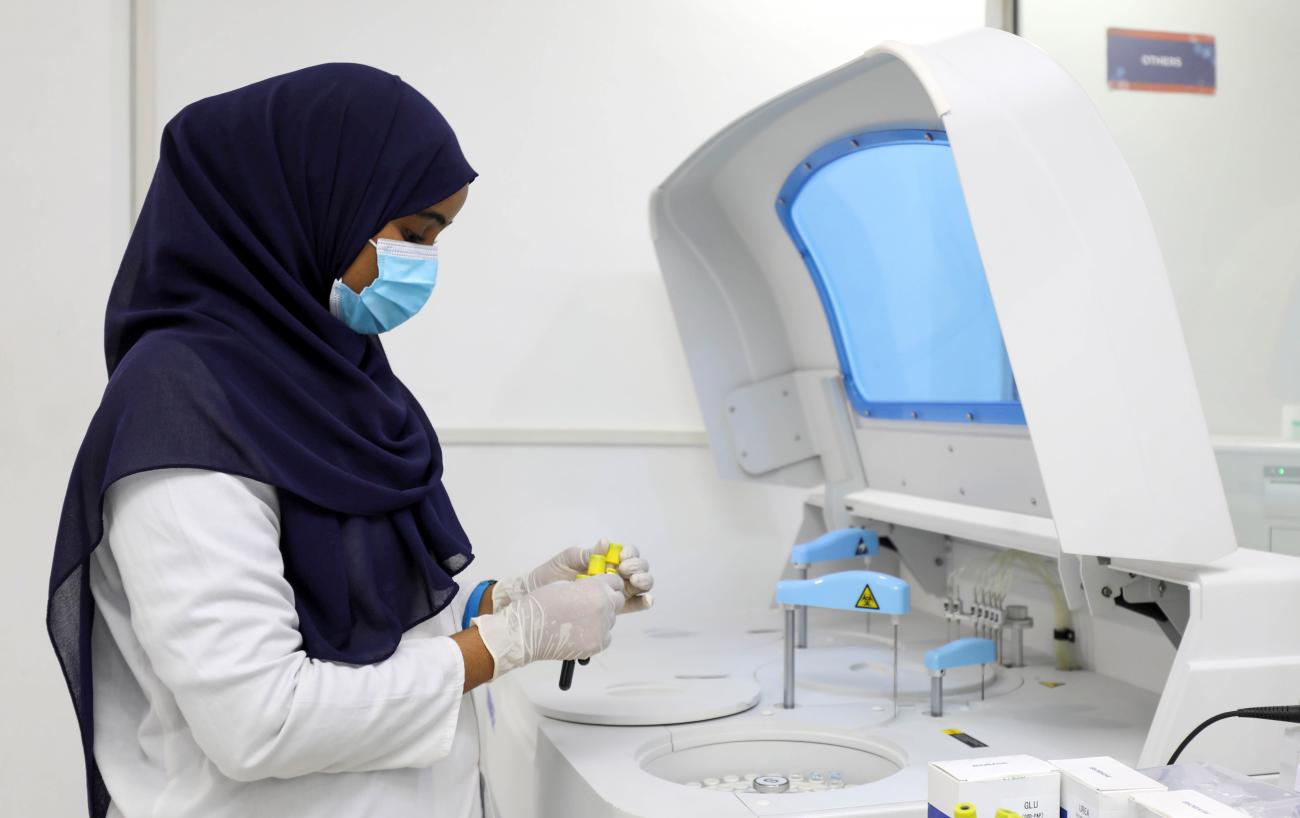 In addition to misinformation and low supplies, there are safety, financial, and logistical concerns, especially with the distribution of vaccines to rural areas of Somalia. Militant extremist groups, who have outlawed all vaccines including those for COVID-19, make travel by road extremely dangerous. With many rural areas inaccessible by ground, the vaccine must travel by air. This can attract attention, which risks the safety for both the vaccinators and those receiving the vaccine. It is also prohibitively expensive.
Vaccine cold chain management is another hurdle. To maintain its integrity, the medication requires refrigeration at low temperatures. If officials succeed in delivering the vaccine, health-care facilities will require stable electricity, backup solar power, and generators to ensure vaccines remain in the appropriate climate. These measures cost an already strained and under-resourced health-care system money that it does not have. The recent news that the G7 will prioritize low-income countries provides hope that resources for such items are forthcoming.
We must achieve a COVID-free Somalia. Through grassroots efforts, we will continue to engage peer groups, prominent community members, and religious leaders in conversations about disseminating the science and encouraging people to get the jab.
There is hope that when that goal is reached, we can build on the infrastructure created during this fight against COVID-19 and continue to improve health-care systems and nutrition services throughout the country.