The rapid spread of the coronavirus in the COVID-19 pandemic has prompted a new reality for most—if not all—Americans. A growing number of U.S. states have imposed a variety of stay-at-home directives, and many now live under various quarantine measures in an effort to "flatten the curve" of coronavirus transmission, drastically changing our day-to-day habits. This grand experiment provides an opportunity for comparative analysis—not only for states to learn from each other, but also to see what has worked and what hasn't in other countries, many of which are weeks and even months ahead of the United States in the timing of their pandemic responses. These invaluable experiences in coping with effective responses include hard-learned lessons that the President Donald J. Trump administration would be wise to heed.
Many now live under quarantine measures in an effort to "flatten the curve" of coronavirus transmission, drastically changing our day-to-day habits
The New York Times reports that an increasing proportion of Americans live in states—including California, Illinois, and New York—where leaders have imposed stringent new directives for residents to "pause" out-of-home activities. Such shelter-in-place orders mandate that resident remain inside, often with the exception of the need to venture out for non-essential business, such as for grocery shopping and medical supplies. At least one locality—New Rochelle, New York—has been forced to impose a one mile "containment zone" due to a particularly bad outbreak. New York Governor Andrew Cuomo called in the National Guard "to clean schools and deliver food to quarantined residents," stating that he was "not containing people," but "facilities."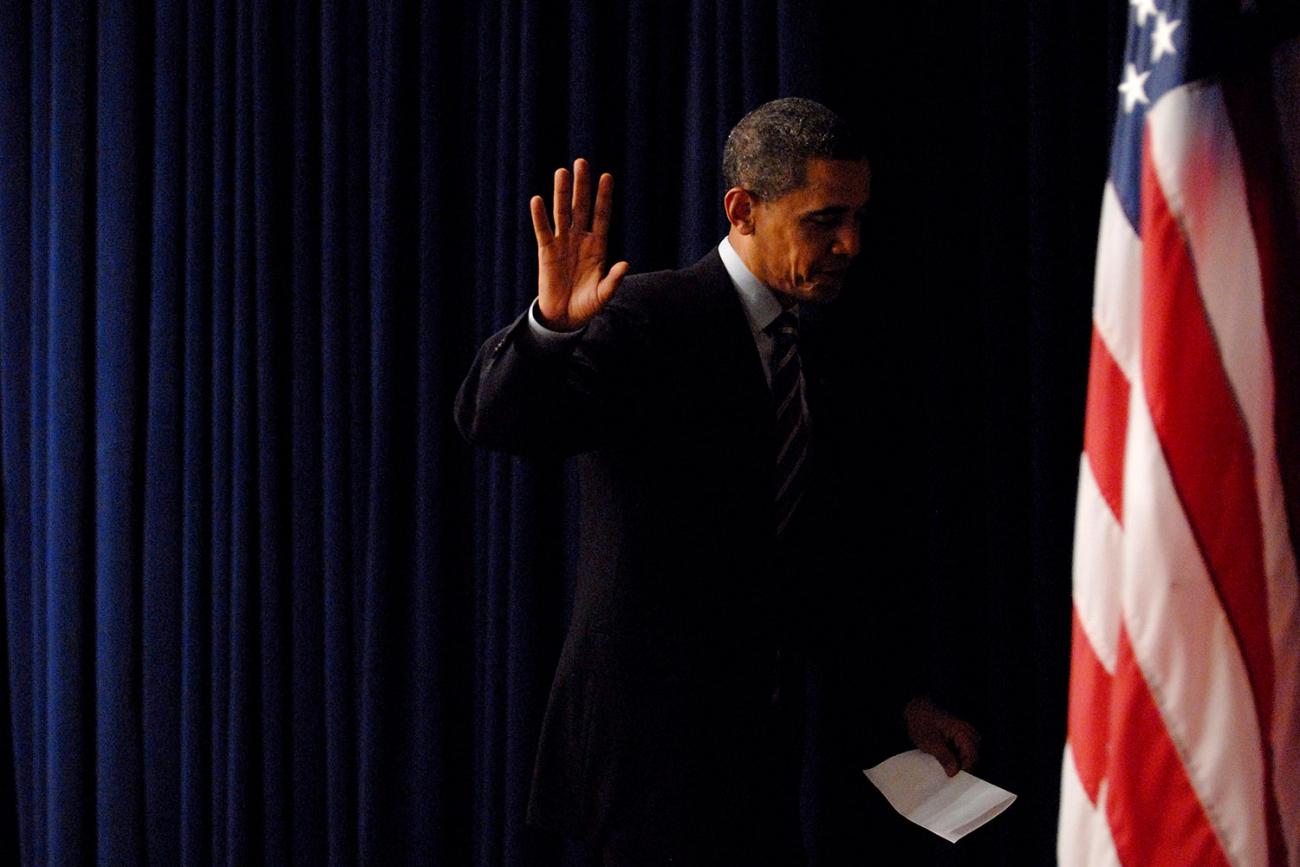 The United States' approach to public health concerns has frequently been one that relies on a patchwork method, wherein state and local governments address public health crises on the ground, while the federal government often plays a coordination role. Frequently, this approach involves a bottom-up process, where states request assistance from the federal government, such as when then-President Bill Clinton relied on the Stafford Act [PDF] to declare an emergency in 2000 in response to the threat of the West Nile virus posed in New York and New Jersey. A more national pandemic was at stake when then-President Barack Obama acted pursuant to the National Emergencies Act to address the H1N1 "swine flu," acting both early on and in an ongoing way as the virus spread across numerous states. Both of those cases represented federalism at its best.
Now that the tsunami has hit—while state and local leaders have taken swift measures—federal action has been unsettlingly delayed
As the current COVID-19 crisis unfolded, however, President Trump was late to acknowledge the gravity of the threat and made a number of misstatements, sowing seeds of confusion about the science and appropriate response to the pandemic. Despite receiving intelligence that a global pandemic was brewing—as the coronavirus continued to spread outside of the Wuhan province of China—President Trump failed to move quickly to prepare for the inevitable transmission of the disease to the United States. Even once it became clear that Coronavirus was on the move and that a wave of the virus was headed for U.S. shores, at the end of February, the Trump administration chose to turn away help from the World Health Organization for diagnosis test kits that had been developed during outbreaks in countries hit by the pandemic earlier. Now that the tsunami has hit—while state and local leaders have taken swift measures—federal action has been unsettlingly delayed.
President Trump officially declared a national emergency on March 13, but he has been slow to act pursuant to his new emergency powers, even though he presumably now has the legal authority to compel production of more tests, masks, ventilators, and hospital beds under the Defense Production Act. Instead, there are reports that the Department of Justice has asked Congress to draw up legislation allowing chief judges to indefinitely detain people without trial (and presumably suspend other constitutional rights during the current pandemic and other emergencies). As Elizabeth Goiten notes in the Atlantic, "When President Donald Trump issued emergency declarations in response to the coronavirus pandemic [on March 13], many Americans didn't know whether to breathe a sigh of relief or to call the American Civil Liberties Union." While temporary restrictions—such as on freedom of movement and promotion of social distancing—are completely appropriate, any hint that emergency powers could be used to justify a broader-scale rollback of rights would be troublesome.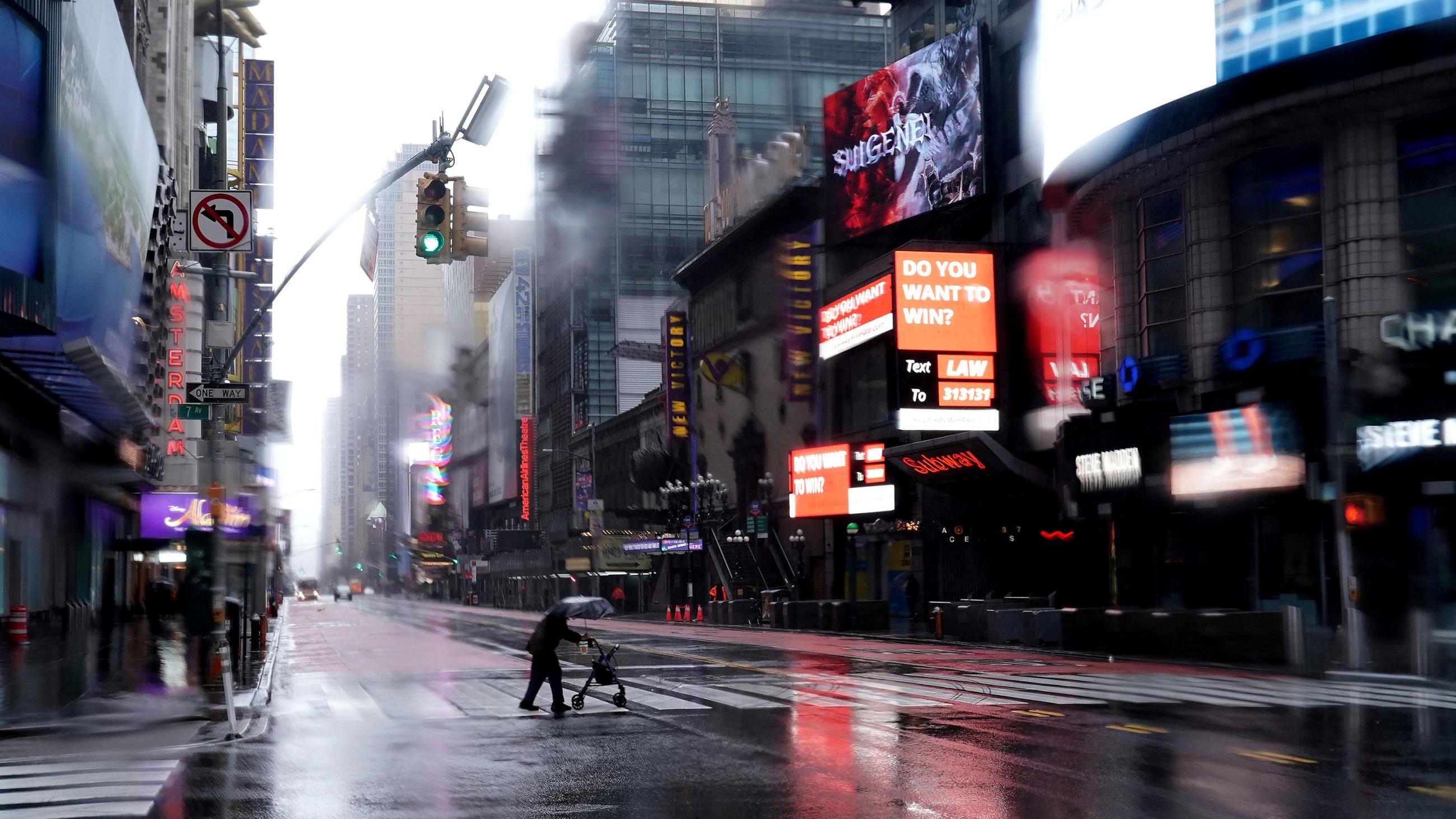 Considering the global context, what can the United States learn from other governments—both national and subnational—that are further along in flattening the curve of COVID-19 transmission? While responses need to be tailored to each country, an ideal response may be analogous to what the fairytale Goldilocks and the three bears tells us. Though the reality is far from a child's bedtime story, the three countries' responses—like the three bowls of porridge—were too hot (China), too cold (Italy), and just about right (South Korea).
As of the time of this writing, several European countries, including France, Spain, and the United Kingdom have imposed similar measures—as has India
China imposed a lockdown in the Wuhan province on January 23 and soon after did the same in an additional fifteen cities. Similarly, Italy imposed a lockdown—at first in just the northern part but now throughout the entire country. As of the time of this writing, several European countries, including France, Spain, and the United Kingdom have imposed similar measures—as has India. Not surprisingly, the spread of the virus across Europe is posing a large threat to European unity. Meanwhile, President Trump has suggested that the United States "open up," so that the economy can be "raring to go, by Easter" (which is in less than three weeks), stating that the Easter date was "a beautiful timeline." However, National Institute of Allergy and Infectious Disease Director Anthony Fauci has walked that back, stating that he has advised Trump on the need to be "flexible" on the date for a potential economic reboot.
While country-by-country approaches vary, what unites many of these countries is the coordination between federal and regional/local responses and the speed with which the national government has responded to the outbreak.
In both China and Italy, the regional governments moved slowly at first but ultimately coordinated with the national government to implement quarantine measures. South Korea's central government was primed from the start, having dealt with similar challenges during the 2015 Middle East Respiratory Syndrome (MERS) outbreak.
Even as new cases are dwindling in China and South Korea, the virus is still raging in Italy (as this goes to press). China's top-down approach more quickly focused on identifying, tracing, isolating, and treating people, which limited the spread. The government's rapid response seems to be a key explanation as to how the country managed to curb the number of new infections and yet its more authoritarian-style will likely not sit well with more open democracies.
Initially, in China, the national and regional governments silenced doctors and researchers, closed labs, and spread misinformation about the virus. When they could no longer ignore the dire effects of the virus, Beijing took greater control of quarantine measures. Regional officials in Hubei were sacked, including the party chief of Hubei province, the head of China's Hong Kong and Macau Affairs office, as well as the party chief of Wuhan were all fired.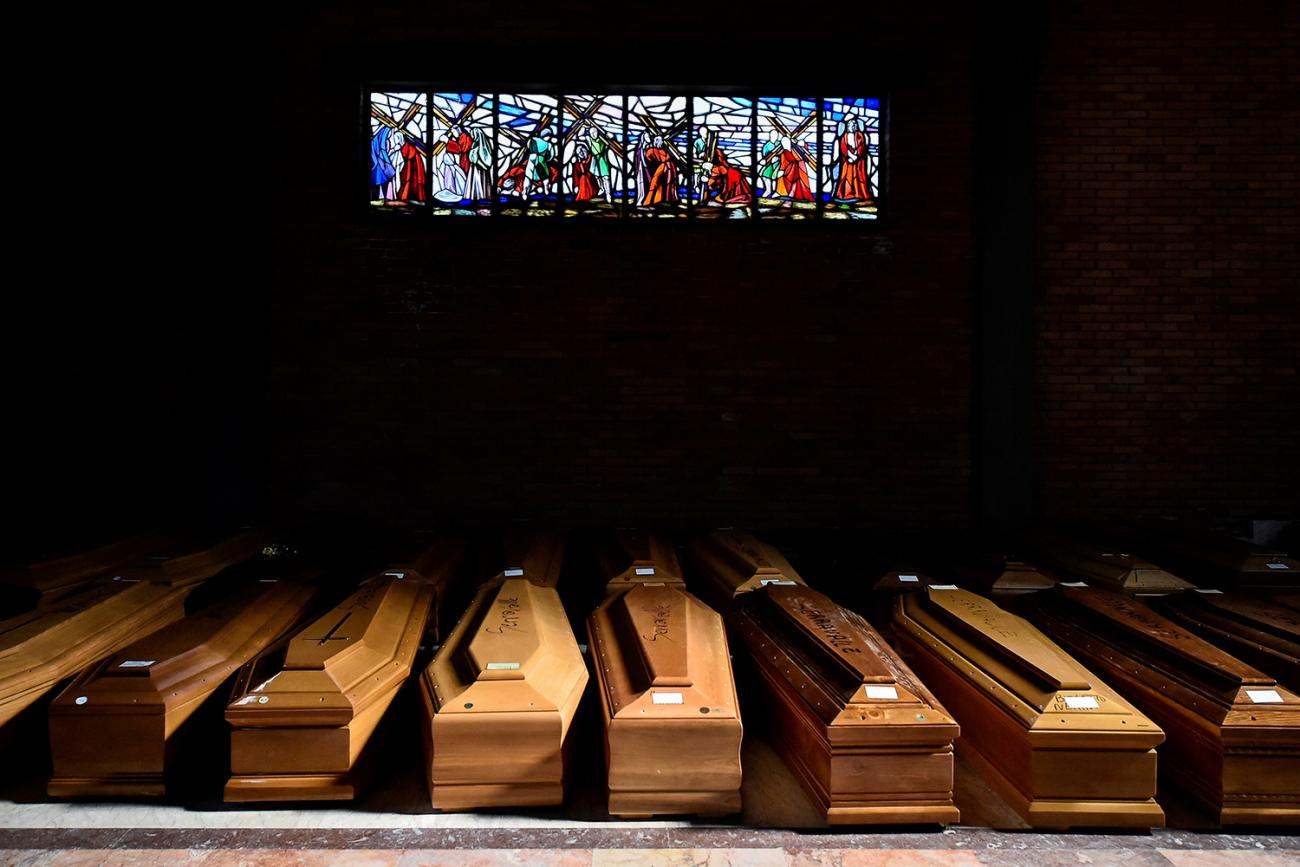 As for Italy, both national and regional governments moved relatively quickly to stanch the outbreak. As noted by terrorism and security analyst Chiara De Cuia in Lawfare, regional presidents have authority to issue emergency ordinances. In Lombardy, the region that reported the first Italian COVID-19 case, the regional government suspended a range of activities on February 21, including public gatherings, work and school activities, and commercial activities in towns it identified as "at risk." Later they extended these restrictions to the entire region. But the national government has also exercised its own legal authorities to restrict movement: on February 23, the president of the Council of Ministers issued a decree that established red zones, areas that people aren't allowed to leave or enter. However, besides Italy's more open society (compared to China), Italy's population is one of the oldest in the world—and younger individuals frequently mingle with their elder loved ones—which some experts argue is causing the country's high rate of coronavirus deaths.  

 
South Korean has combined rapid government action from Seoul with widespread testing, contact tracing, and isolating those exposed
For its part, South Korea has been successful in flattening the curve by managing the coronavirus crisis through testing early and often. The South Koreans have combined rapid government action from the central government in Seoul with widespread testing, contact tracing, and isolating those exposed. In 2015, South Korea faced an outbreak of the MERS, which killed thirty-eight people. In the aftermath of that outbreak, the government made reforms that allowed the national government in Seoul to give "near-instantaneous approval" to testing systems in an emergency. In the current outbreak, the national government in Seoul has taken quick action to use this power, opening thousands of mobile testing centers, drive-through testing (recently adopted in New York and now proliferating elsewhere), and swiftly quarantining infected individuals. As of right now, the central government has declared the city of Daegu, as well as parts of the North Gyeongsang province "special disaster zones," mimicking the responses of the Italian and Chinese governments where the central government shuts down individual regions.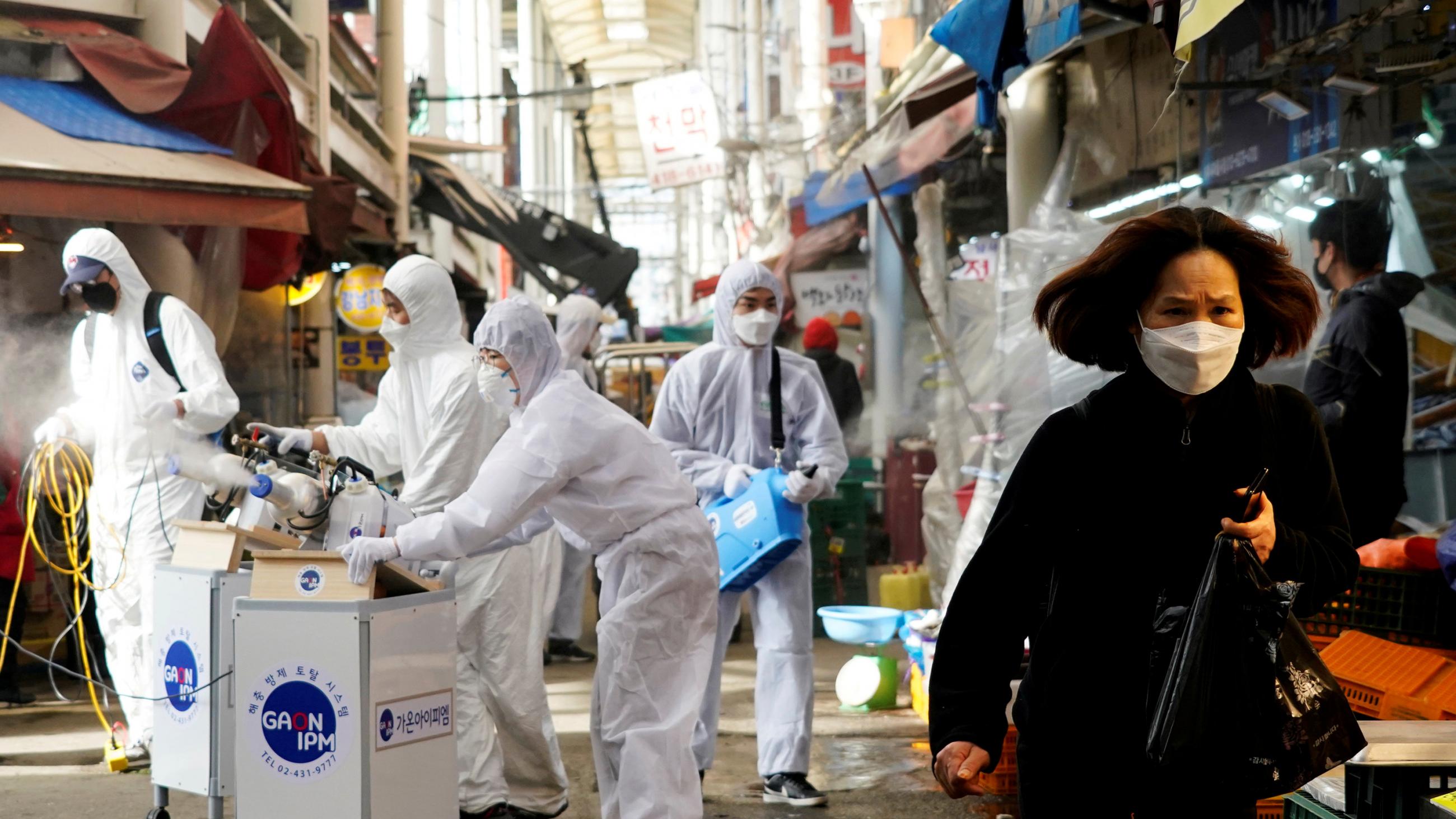 On the technology front, during the MERS outbreak, South Korea also developed aggressive contract tracing tools and practices, including tracing patients through security cameras, credit card information, and cell and car GPS data. With coronavirus, South Koreans get emergency alert by cellphone when new cases are found in their districts. As the public has apparently accepted loss of privacy as an inevitable trade-off, individuals who are ordered into self-quarantine are required to download an additional app, which informs officials if the individual leaves isolation. China also used a smartphone-tracking system to quarantine individuals close to those tesing positive. However, "That system drew criticism for sending data to Chinese law enforcement and because it was not clear to the public how the algorithm worked."
Our economy, our democracy, and ultimately our health depend on the ongoing collaboration among all of us
The U.S. Centers for Disease Control and Prevention (CDC) and the National Institutes of Health (NIH) are in discussions with big tech firms like Amazon, Google, Facebook, Palantir, and Clearview AI about virus tracking. Experts note that the U.S. government could legally request location data from telecom carriers and other companies during national emergencies. In the United Kingdom, researchers say that participation in such efforts should be voluntary and that the British government "could make assurances about deleting the data and would not make the movements of infected individuals fully public, as has been done in South Korea."
While other nations have expressed interest in following at least some of the lessons learned from South Korea, such concerns about civil liberties should be addressed. At the same time, the pandemic may be too far along elsewhere to institute early testing, tracing, and other measures to quickly turn the tide. Moreover, the willingness of Americans to accept restrictive measures requires a high degree of public will and trust in government, which has been eroded in many western democracies "beset by polarization and popular backlash."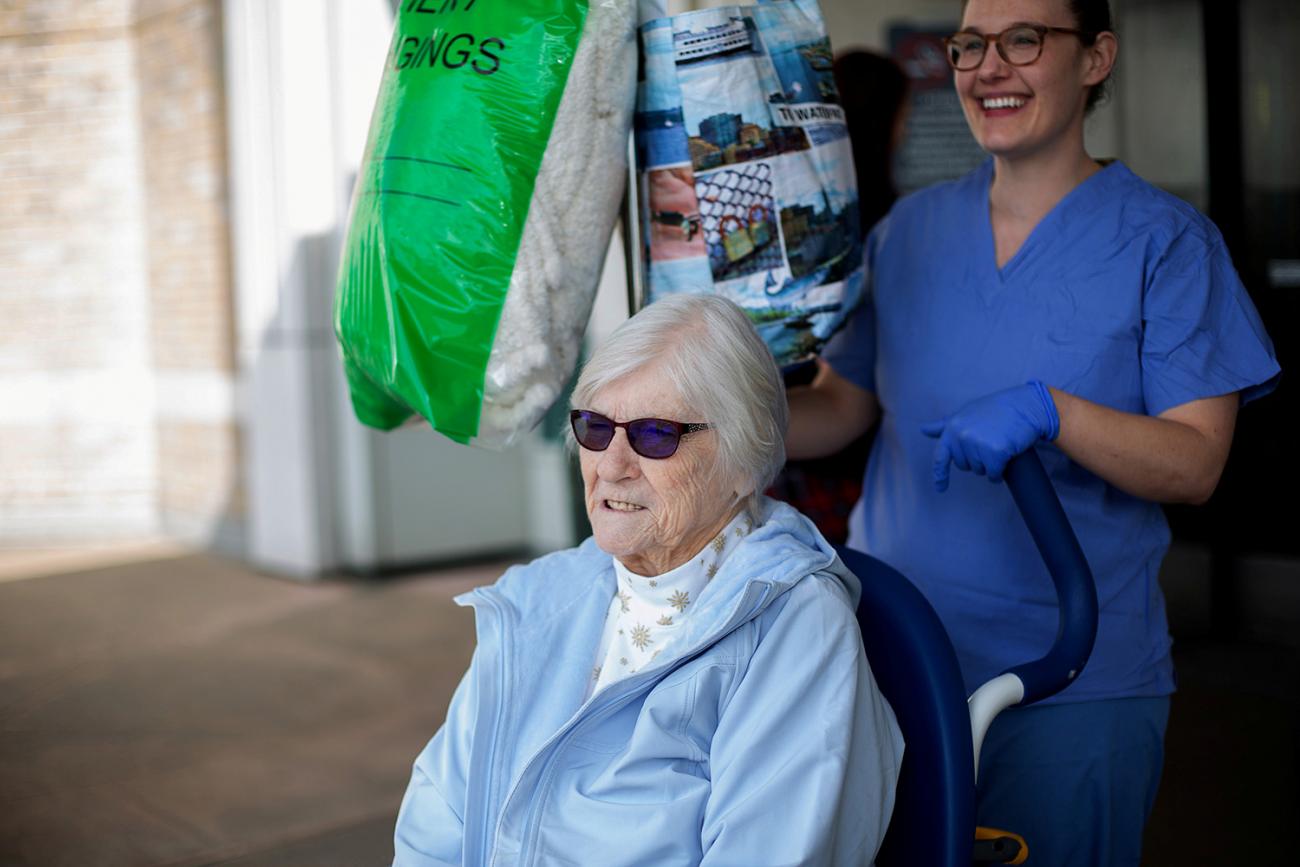 As Van Jones noted on CNN recently, in times like these, we either turn to each other or against each other. While this crisis requires us to be physically distant, we need not be socially isolated in terms of what we can learn from others. We stand a better chance by learning from each other and being open to adopting effective measures that have worked elsewhere in combating the current health pandemic. Our economy, our democracy, and ultimately our health depend on the ongoing collaboration among all of us.