The Global Gag Rule has been a human rights hot potato since it was first announced by President Ronald Reagan in 1984. Also known as the Mexico City Policy, this policy limits who can receive U.S. global health assistance to groups that eschew abortion counseling, referrals, information, or provision. Subsequent presidents, reflecting U.S. domestic politicians' polarization on abortion, have rescinded and reimplemented this policy on partisan lines — Republican presidents supporting it and Democratic presidents removing it.
In 2017, President Donald Trump expanded and rebranded the policy "Protecting Life in Global Health Assistance" and extended its direct reach from the approximately $600 million annually in U.S. international family planning assistance to more than $7 billion a year in all U.S. global health assistance, a bucket that includes HIV through PEPFAR, maternal and child, nutrition, malaria under the President's Malaria Initiative (PMI), and global health security. On taking office, President Joe Biden rescinded the policy and directed its removal from existing funding.
LGBTQ+ people who have been pregnant are more likely are more likely to need abortion services than heterosexual women.
Although the Helms Amendment, signed into law as an amendment to the Foreign Assistance Act of 1961, has long prohibited U.S. foreign assistance from paying for the promotion or performance of "abortion as a method of family planning," the Global Gag Rule extends far beyond what most observers assume, barring any global health awards to non-U.S. nongovernmental organizations (NGOs) that counsel, refer, or perform abortions, or advocate for the liberalization of abortion laws or other abortion-related activities — even when other donors pay for those activities. To continue with any U.S. funded projects, these organizations can't provide such services, nor can they provide financial support to any other organization that does, in any of their programs, anywhere in the world, regardless of their mission, board of directors, or other funder's priorities. 
The Global Gag Rule is a known barrier to reproductive health care and counterproductively increases abortion due to lost contraceptive access, but it also has broader implications for LGBTQI+ health and human rights — cementing the need for it to be repealed once and for all.
Why Abortion Is an LGBTQI+ Issue
LGBTQI+ people need and want abortions and often experience exacerbated stigma and financial barriers to receiving them. Global information is limited on the topic, but recent data in the United States indicate that LGBTQ+ people who have been pregnant are more likely are more likely to need abortion services than heterosexual women, and their pregnancies are significantly more likely to be the result of violence. The right to bodily autonomy and the right to full medical information and choices have long been tied together and advocated for on the individual and movement level. This is not to say that people should use the harmful effects of the Global Gag Rule on LGBTQI+ individuals and communities as a distraction from core abortion issues, but it should spur people to delve deeper into all the ways that the policy has harmed LGBTQI+ health and rights globally.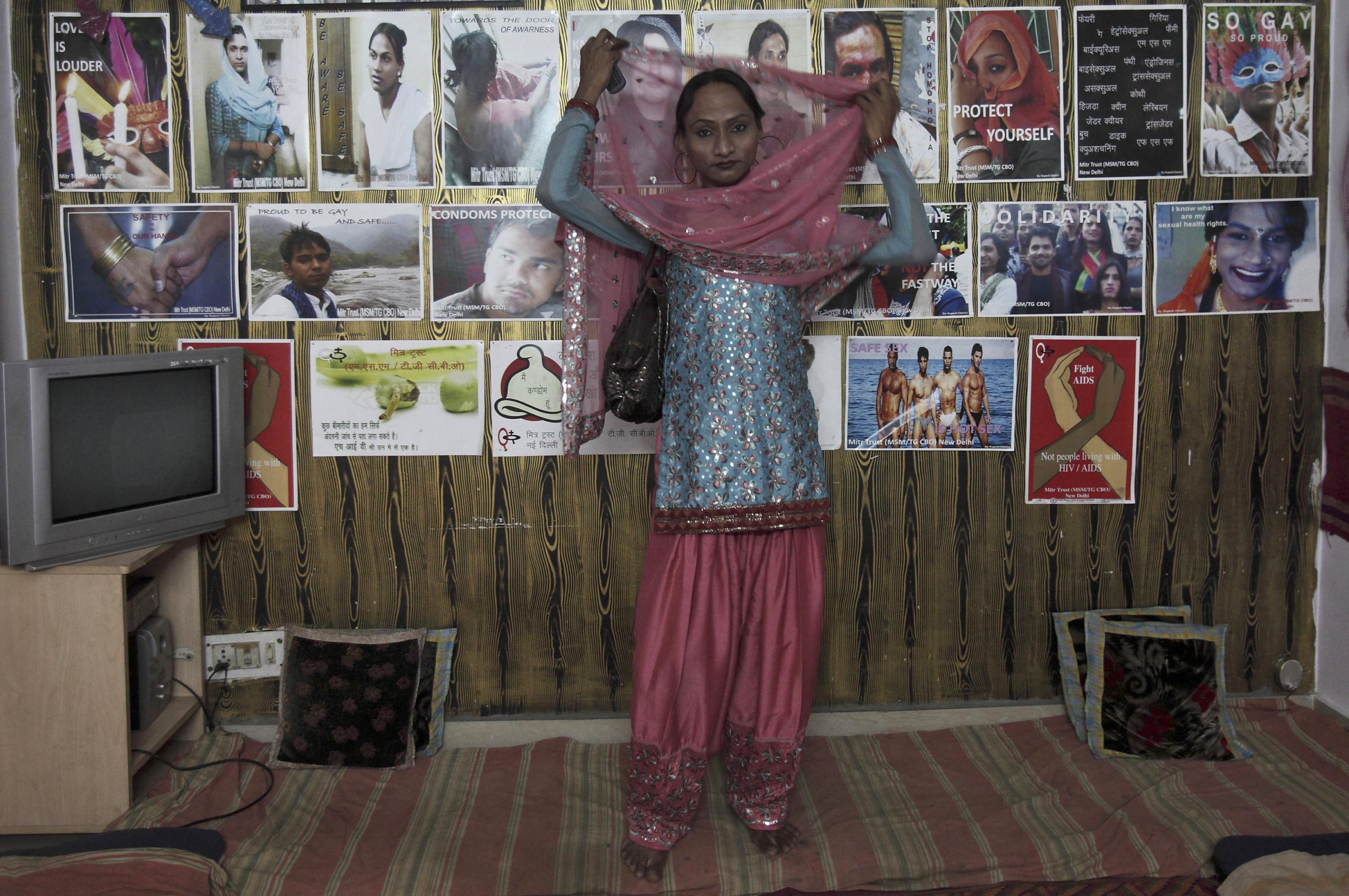 LGBTQI+ people, like all people, are entitled to comprehensive services and information about their bodies, health, and lives, which is why they need clinics that provide people with a full range of information and services that affirm human rights. In so many communities, that affirming clinic also provides, refers, or counsels for abortions. Many LGBTQI+ people in the developing world seek and receive HIV prevention commodities (e.g., condoms, PrEP), from clinics that also provide family planning services. Those clinics are often also the safest spaces for queer and trans people to obtain nonstigmatizing, comprehensive education that does not shield information about pregnancy, sexually transmitted infections (STI), and abortion access from clients. Rarely are alternative clinics or sites available that provide safe and affirming information and care, so if those clinics close, LGBTQI+ people will go without comprehensive health care. The policy causes additional harm to lesbian and bisexual women, as well as transgender men, who may need access to specialized comprehensive family planning services and counseling that affirm their rights and risks to delay, space, or terminate pregnancy.
The policy is not about what can and cannot be done with U.S. funds — the Helms Amendment and the Siljander Amendment are the legislative restrictions guiding that policy — but it does determine who can receive those funds. By broadly restricting the projects, information provision, and relationships engaged in health, the policy forces organizations into unwinnable decisions. If NGOs choose to take U.S. global health funds while the policy is in effect, they could be obliged to stop providing certain information or services, such as abortion counseling and referrals, edit materials and publications to no longer include abortion information or research findings, sever partnerships (including partnerships with their own governments if their government has asked them to provide abortion care, information, education, or referrals), and potentially lose funding — closing projects and clinics and laying off staff — from other donors who were funding them to do more comprehensive work that included information or services for LGBTQI+ people. If NGOs choose not to comply with the policy, they will lose all of their prime and subprime project funding from the United States and be forced to lay off staff, close clinics, and leave patients without health services from voluntary male medical circumcision to maternal health care to gender-based violence services and will risk isolating themselves from coalitions and U.S. embassy-supported civil society spaces and events. For instance, in Mozambique, when just one organization, AMODEFA, lost U.S. funding after Trump expanded the policy, they lost funding for a research program focusing on the lesbian, gay, bisexual, transgender community, including examining the incidence of HIV and STIs and were forced to close clinics serving youth and LGBTQI+ across the country. 
The policy also empowers and funds groups opposed to LGBTQI+ rights by tipping the scales toward organizations that comply with the Global Gag Rule.
Other Disruptions
The Global Gag Rule also wreaks havoc on coalitions and collaborative projects. Organizations that comply with this policy cannot grant or subgrant to those that do not sign it and often avoid any informal collaboration. This contraindicates the U.S. government's stated goal of improving global health by shifting power and agency to local organizations. The U.S. State Department and USAID regularly struggle with whether to invest in organizations that could be exiled from all U.S. funding before the end of a grant cycle. LGBTQI+ groups in countries with criminalized or discriminatory domestic politics are in particularly precarious positions given that they rely heavily on funding and support from the U.S. government. 
The policy also empowers and funds groups opposed to LGBTQI+ rights by tipping the scales within countries toward organizations that comply with the Global Gag rule. This and the surging antigender movement, described as "a highly organized (but not centralized), well-funded, transnational movement working on the domestic and international level to undermine women's rights, LGBTQI+ rights, and civil society participation in policy discussions and decisions" globally has caused inclusive spaces and consortiums to struggle. This is the intention of the policy and the damage will continue long after the policy is removed.
The Global Gag Rule disrupts health services and relationships for LGBTQI+ people and harms LGBTQI+ rights and organizations globally, empowering opponents who seek to make them invisible, or even dead. The chaos created by applying and lifting the policy disproportionately affects the already vulnerable organizations struggling to provide the health services their communities need. For the stability and stewardship of U.S. investments in LGBTQI+ human rights and health globally, lawmakers should end the Global Gag Rule once and for all.