For many people around the world, following the public health advice of eating "5 A Day"—five servings of fruits and vegetables daily—is challenging, especially in low-income countries. In Ethiopia, for example, the average person would need to pay more than a tenth of their income to meet these dietary recommendations. Ethiopians who earn the lowest wages, however, would need to use over a quarter of their daily income to purchase five fruits and vegetables a day.
"Limited supply and low affordability are major factors that make it hard for people to eat vegetables," according to Demewoz Haile, a research scientist and diet expert at the Institute for Health Metrics and Evaluation (IHME).
19 Percent
Two servings of vegetables a day can reduce people's risk of ischemic heart disease by 19 percent
But it may be easier for people to get their daily dose of vegetables than originally thought. According to a new study in the journal Nature led by IHME researchers, one to two servings of vegetables per day—equal to 100 grams, or about half of a cup—help protect people from stroke, heart disease, and esophageal cancer. Eating this amount of vegetables every day can reduce people's risk of ischemic heart disease by 19 percent.
Eating more than one or two servings of vegetables daily can boost protection even more, but only by a small amount, according to the study authors. "People get most of the risk reduction with one to two servings of vegetables a day. There is some risk reduction with each additional serving, but the marginal benefits are lower," says Jeffrey Stanaway, assistant professor of Health Metrics Sciences at IHME and the study's lead author.
There's also a catch: not all vegetables count. Broccoli, spinach, carrots, and other vegetables that are dense in fiber and micronutrients, and low in calories, make the list, according to Stanaway. They can be eaten pureed, cooked, frozen, canned, and raw. But the researchers excluded foods such as potatoes, sweet potatoes, yams, cassava, and corn.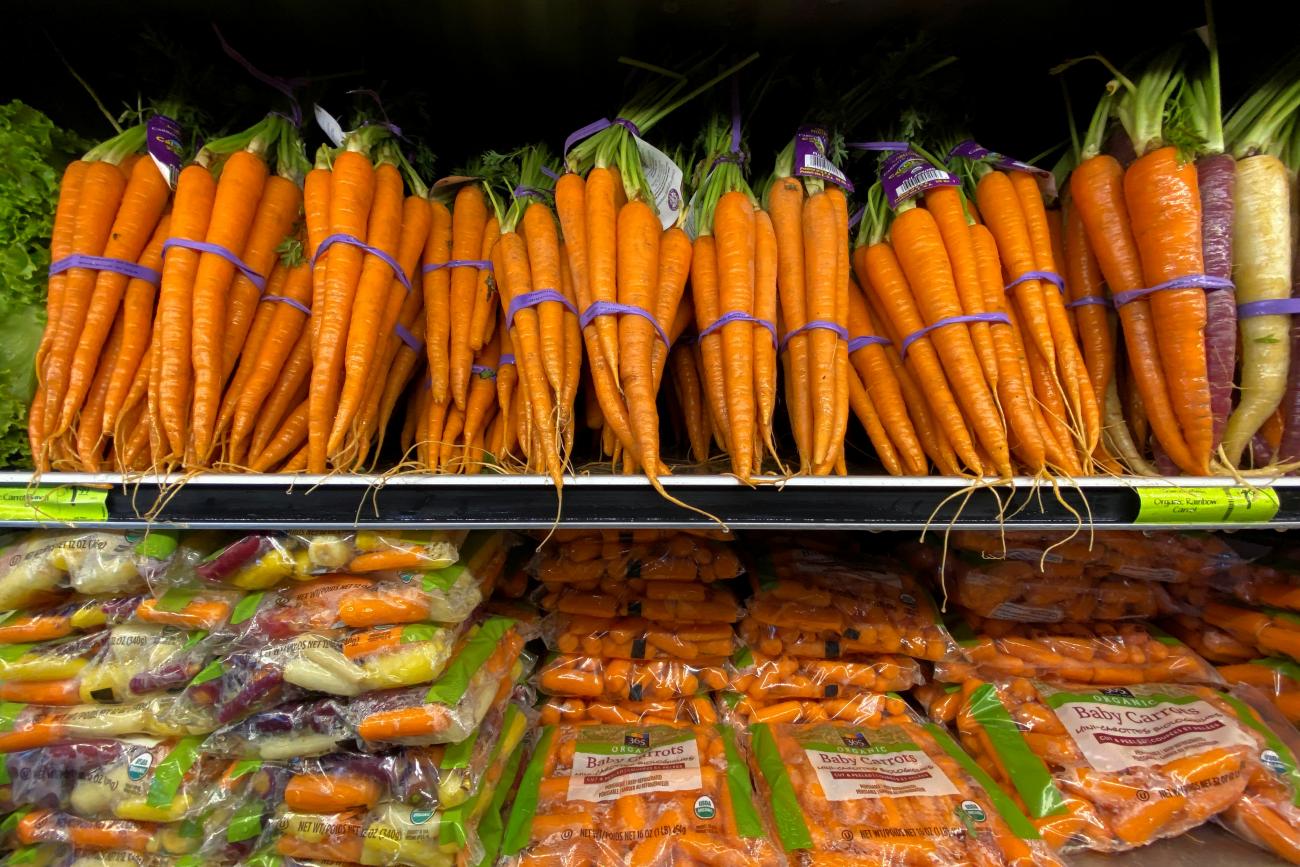 "These are nutritionally different from fibrous vegetables," says Stanaway. For the same reason, the scientists also excluded processed, preserved, and cured vegetables, which include foods that contain a lot of sodium, such as pickles, kimchee, and sauerkraut (while recent research indicates that fermented vegetables may be beneficial for health, examining the impact of fermented foods was beyond the scope of this study).
For the average person reading the news, determining what foods are best to eat can be "very confusing," Stanaway says. Studies of diet frequently contradict each other. When journalists report these findings, the headlines can vary from day to day, which can give people a sense of whiplash. For IHME's research on vegetables, Stanaway, Haile, and their colleagues did not simply do one study—they looked across fifty different studies that evaluated the link between vegetables and improved health. Some research found that vegetables had a large effect on health, while others found a smaller or no effect. After the IHME researchers compiled the findings from the studies, they applied a new statistical technique for evaluating the health effects of eating vegetables, taking into account the strengths and weaknesses of the studies.
Stanaway says IHME has developed an innovative system for grading the strength of any given study's evidence on the link between vegetables and better health. He rates the quality of the science on vegetables as "moderately good." The researchers' analysis is part of a larger effort examining risks that are harmful to health and could potentially be prevented through policy interventions.
Even with these promising scientific advancements represented by this new study, researchers still have much more to learn about the relationship between food and health. "Diet is messy to measure," Stanaway says.
"Contrast this with something like blood pressure, which is much cleaner to measure," he adds.
The study excluded processed, preserved, and cured vegetables, including high-sodium foods such as pickles, kimchee, and sauerkraut
It is hard to know what people actually eat, even though scientists have developed many different tools to measure what people are consuming. But those who eat more vegetables probably eat healthier overall, he adds, making it difficult to disentangle the effect of vegetables versus other healthy habits.
"When it comes to healthy eating, the main takeaway from our study is to eat a variety of whole, minimally processed foods," said Stanaway, adding to stay away from sugar-sweetened beverages.
Many governments around the world are encouraging people to eat more vegetables, and this new study validates their efforts. In Indonesia, the government has launched national initiatives to raise awareness about the importance of eating vegetables. For example, the digital campaign #KerenDimakan (Cool to Eat), a partnership of the Indonesian Ministry of Health and the World Food Program, targets adolescents on Instagram, Facebook, and Twitter. The Indonesian actress Maudy Koesnaedi, who has over one million followers on Instagram, is involved in the campaign, boosting its visibility.
In the typical diet in Ethiopia, grains and cereals dominate—food that is not nutritionally dense—says Haile. Low awareness of the health benefits of vegetables poses challenges. Ethiopia recently launched its first dietary guidelines recommending increased consumption of fruit and vegetables. Beyond increasing knowledge about healthy eating, to further reduce barriers, food security initiatives in the country include a focus on increasing production of and access to vegetables, says Haile.
Vegetables can improve health, preventing or reducing the risk of cardiovascular diseases—including stroke and ischemic heart disease—and esophageal cancer. People can derive the bulk of the health benefits from eating a relatively small amount of vegetables, and they can get additional protection by exceeding this amount. This is also potentially good news for decision-makers who want to encourage healthy eating—making sure everyone can afford to eat a small amount of vegetables every day may be doable. For many communities, achieving better health by increasing vegetable consumption might be easier than anticipated.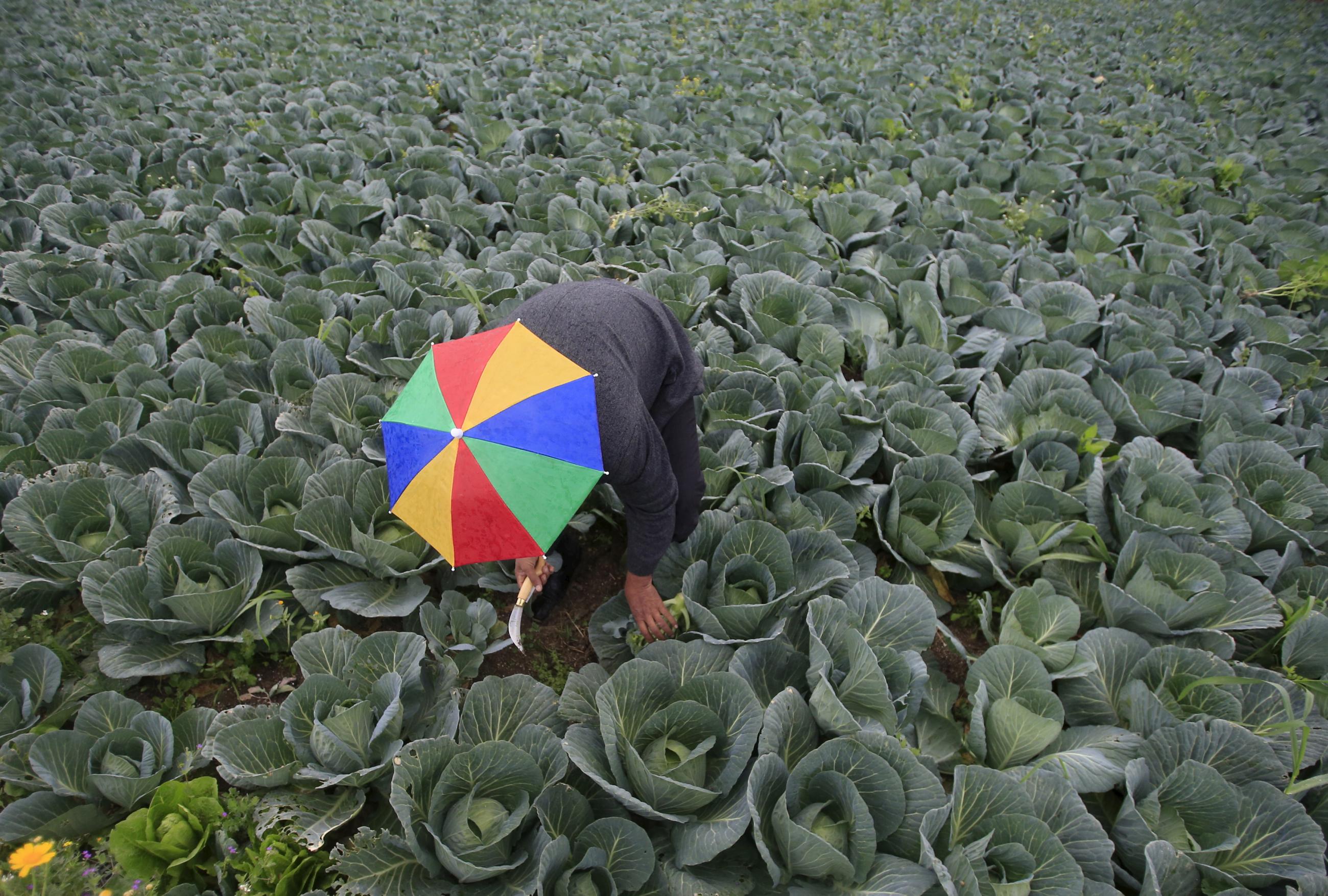 ACKNOWLEDGMENTS: The authors would like to thank Rebecca Sirull for fact-checking assistance, and Drs. Jeff Stanaway and Demewoz Haile for providing feedback on the post. 
EDITOR'S NOTE: The authors are employed by the University of Washington's Institute for Health Metrics and Evaluation (IHME). IHME collaborates with the Council on Foreign Relations on Think Global Health. All statements and views expressed in this article are solely those of the individual authors and are not necessarily shared by their institution.