For May*, a young mother in Ho Chi Minh City, Vietnam, the notion that raising children is a mother's job, along with the difficulties in access to health care due to COVID-19, all pushed her into a state of anxiety and despair.  
"I was infected with COVID-19 and gave birth prematurely at 37 weeks," she recalled. "My family blamed me for not giving birth to a healthy baby. Not only was I confused about how to take care of my low-birth-weight baby, I felt so alone in my parenting journey." 
For new mothers like May, the absence of proper knowledge on infant and child nutrition, poor maternal nutrition, and the lack of access to quality pre- and postnatal care are leading drivers of child undernutrition.   
Digital Solutions for Childhood Nutrition 
Digital communication has the potential to improve access to health services and information for pregnant and new mothers in Southeast Asia. COVID-19 has led to increased digital interventions and an increase in mobile phone use. There were an estimated 479 million mobile internet users across the Southeast Asia region in 2021, and that figure is projected to reach 551 million by 2025. Apps and other online health services have the power to reach people who have traditionally struggled to access important pre- and -post-natal care. 
Digital solutions could, for example, help address undernutrition which has major implications for children's physical growth and cognitive development as well as for a country's human, social, and economic progress. In Southeast Asia, despite more than a decade of strong economic growth, approximately 18 million children under five (30 percent) are stunted. Southeast Asia now also faces a troubling burden of both overnutrition and undernutrition—meaning some children are overweight while their peers suffer from stunting and wasting. 
479 M
There were approximately 479 million mobile internet users across Southeast Asia in 2021
Ensuring that parents receive evidence-based advice on child feeding practices through the provision of skilled, quality health and nutrition consultation is essential in order to address nutritional deficiencies. However, the coverage of such inter-personal communication programs has been narrow.   
The COVID-19 pandemic has highlighted gaps in access to health-care services, with social distancing limiting the ability of mothers to visit health-care facilities. According to the World Health Organization, an estimated shortage of 18 million health workers is anticipated worldwide by 2030. And at least 400 million people globally lack access to the most essential health services.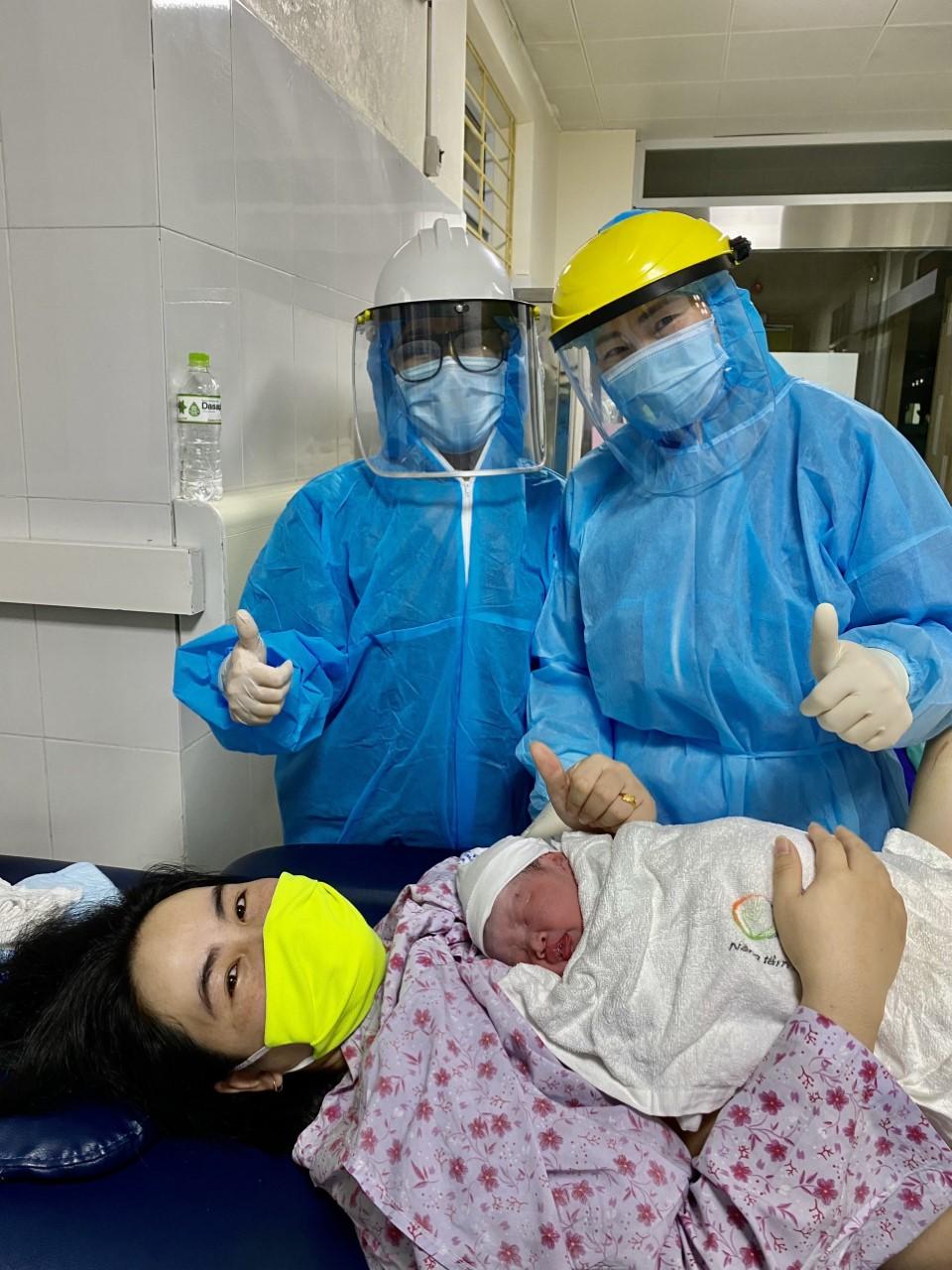 Reaching Parents Through Apps
One app, Momby, was developed by a mother with an information technology (IT) background and launched in Vietnam with support from Alive & Thrive, a nonprofit organization, and the FHI Solutions Innovation Incubator. A blend of the words "mommy" and "baby," Momby is a virtual assistant that provides nutritional advice and educational information on topics such as fetal development, bonding practices, essential newborn care, and breastfeeding. Users can also use the app to make obstetrician and health-care appointments and ask questions in real time. Acknowledging that child nutrition is not just a mother's job, the app also features a version for fathers.  
Apps such as Momby are not a replacement for health staff, but offer complementary consultations, and a way for health workers to reach more mothers without the limitations of space and time. Parent questions that go beyond the scope of a virtual assistant's processing power are passed to a team of experts made up of experienced obstetricians and pediatricians. These experts were also involved in the development of the app's educational information, counseling scenarios, and learning materials.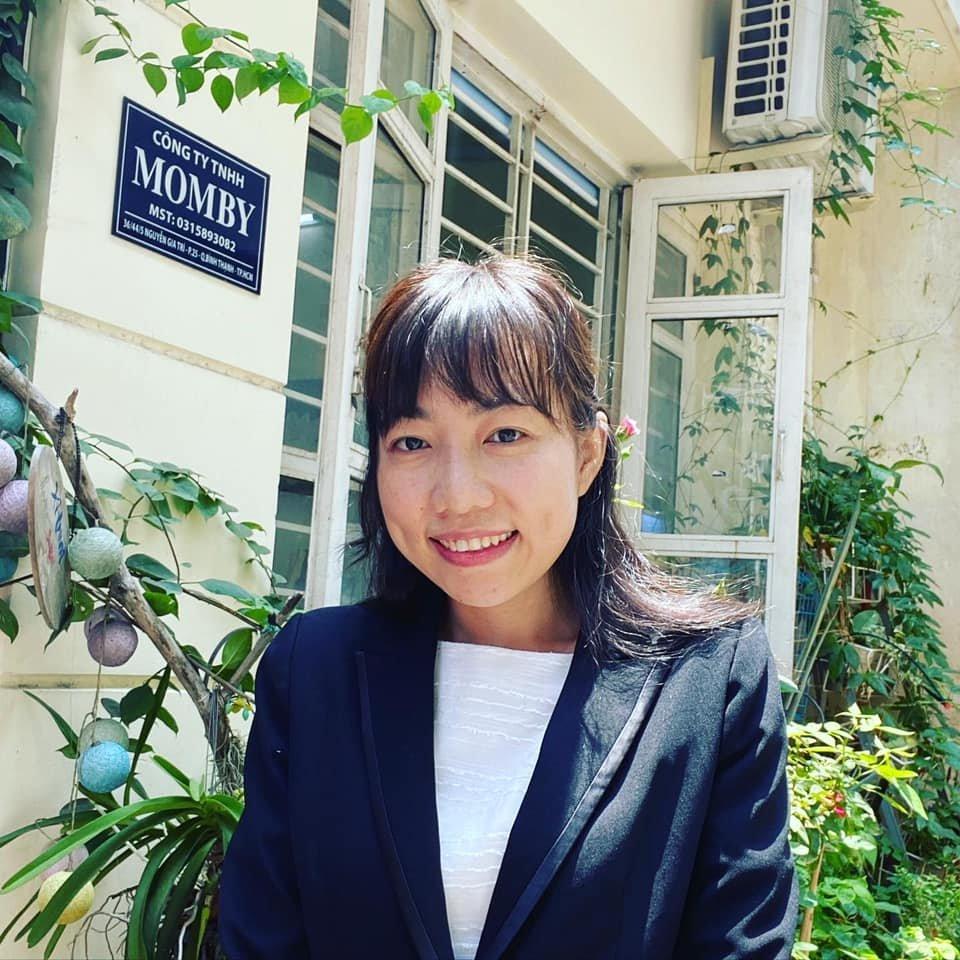 "Momby is one among five piloted technology initiatives to strengthen health systems, advance health equity, and extend the reach of interventions," says Duong Vu a regional technical specialist at Alive & Thrive. 
In Vietnam specifically, the application of artificial intelligence has translated to fostering breastfeeding-friendly health systems from hospital to home, documenting the financial and social cost of not breastfeeding, and striving to synchronize maternity protection policies and workplace breastfeeding support programs.
"The provision of skilled, quality communication to mothers and family members is crucial to promoting and supporting breastfeeding," said Vu, noting that the coverage of such interpersonal communication programs has been narrow, especially during times when social distancing measures were implemented due to COVID-19. 
Software engineer Ngoc Nguyen, now the mother of a six-year-old boy, developed the app while expecting her first child. At the time, Nguyen was, like many expectant mothers, obsessed with learning as much as she could about pregnancy. She was quickly overwhelmed by all of the information she found on the internet.  
"I didn't realize how much I was expected to learn in such a short time and of course it is all very important information—I wanted to understand it all," Nguyen said.  
She realized her tech skills were well-suited to address this need, and could provide moms who don't have access to prenatal and postnatal information with a supportive tool. 
Momby now has 22,000 users in Vietnam who spend, on average, 20 minutes per day on the app. The app also provides users with practical advice on well-being, depression, and anxiety management. 
Momby also has strict guidelines about advertising and has committed not to advertise or cross-market breastmilk substitutes including formula, feeding bottles, and pacifiers. The marketing of these products, particularly on digital platforms, has become a global problem—including discouraging women from breastfeeding—even while an international code adopted in 1981 has sought to address it. The economic cost of not breastfeeding in the Southeast Asia region, for example, is estimated at $20 billion annually. 
$20 B
The economic cost of not breastfeeding in the Southeast Asia region is estimated at $20 billion annually
For May, access to an app significantly changed the outcome of her pregnancy. 
"I was exposed to guidance on how to ensure adequate nutrition for my pre-term baby; in this case, feeding my child with my expressed breastmilk during the early period when she could not yet direct breastfeeding," May said.  
Due to the app's success in Vietnam, Alive & Thrive and FHI Solutions are expanding access to their app to communities in Myanmar, Philippines, Indonesia, Cambodia, and India over the next three years. 
* Name changed to protect privacy.