There's no good time for a pandemic, but the timing of COVID-19 has been particularly difficult—if not downright cruel—for many countries around the world. For example, over the past two decades Brazil experienced a sustained period of growth that lifted millions of its citizens out of poverty, culminating symbolically in the country's hosting the 2014 World Cup. However, this period was followed by years of instability, a time marked by political upheaval and scandal. And then along came COVID-19, which has led to new crises.
90,000
Brazil could see about 90,000 deaths by August 2020
New COVID-19 estimates from the Institute for Health Metrics (IHME) indicate that the country is facing yet another hardship, and one that could worsen over the coming months. Projections released May 12—IHME's first for countries outside of North America and Europe—estimate that across eight states of Brazil, the country could see about 90,000 deaths by August 2020, with daily deaths reaching an estimated peak of over 1,000 people per day by late June.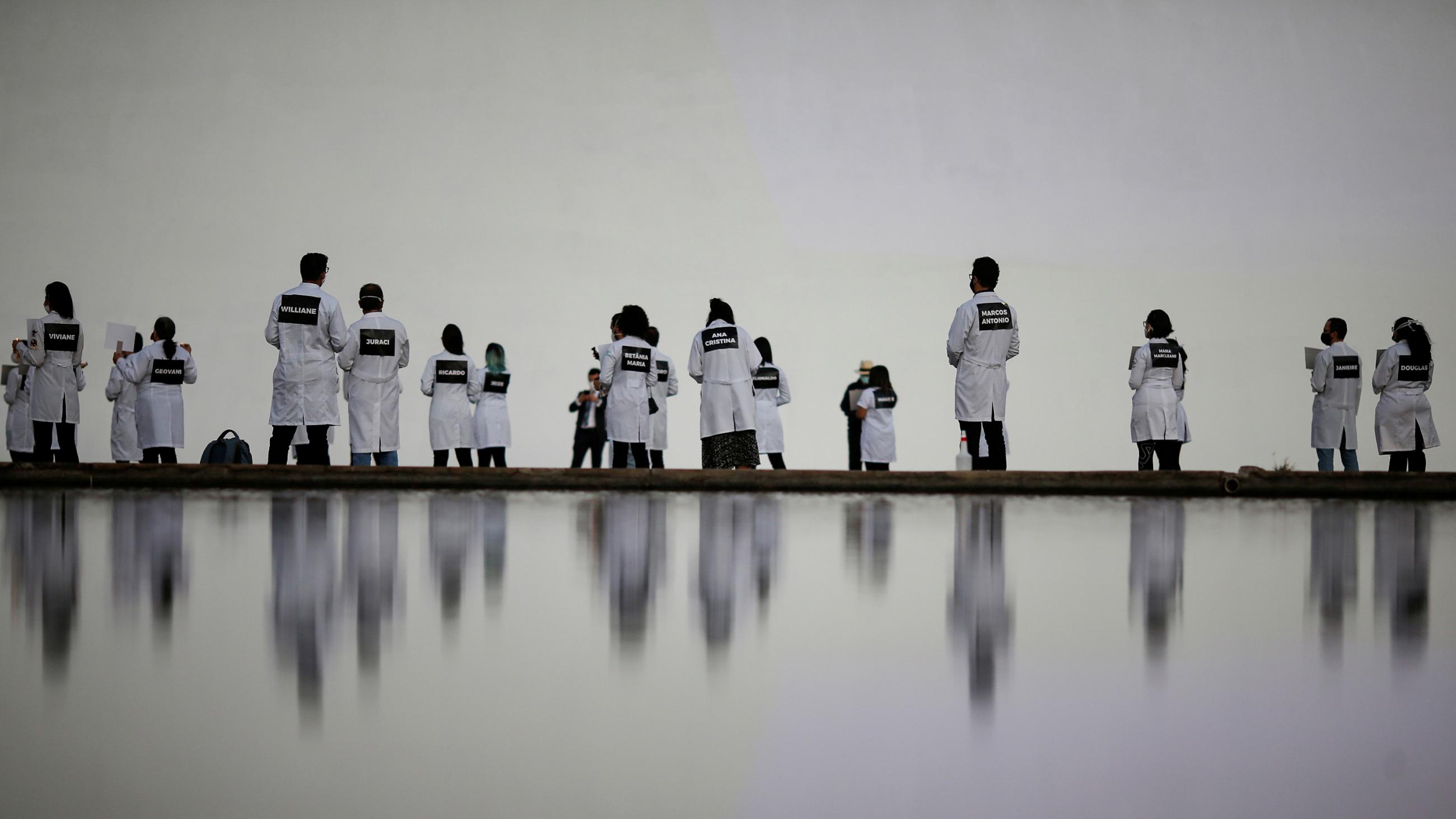 Additionally, IHME estimates that daily new cases of COVID-19 in Brazil will reach more than 200,000 by June 1. To date, according to IHME's COVID-19 projections, the pandemic has already caused almost 16,000 deaths in Brazil. Note, however, that these estimates are only inclusive of eight Brazilian states, and will fluctuate as additional data and territories are added to IHME's model. True national estimates of COVID-19's impact on Brazil are likely higher. This paints a sober picture of the country's future, and underscores the need for decision-makers to mitigate the pandemic's effect.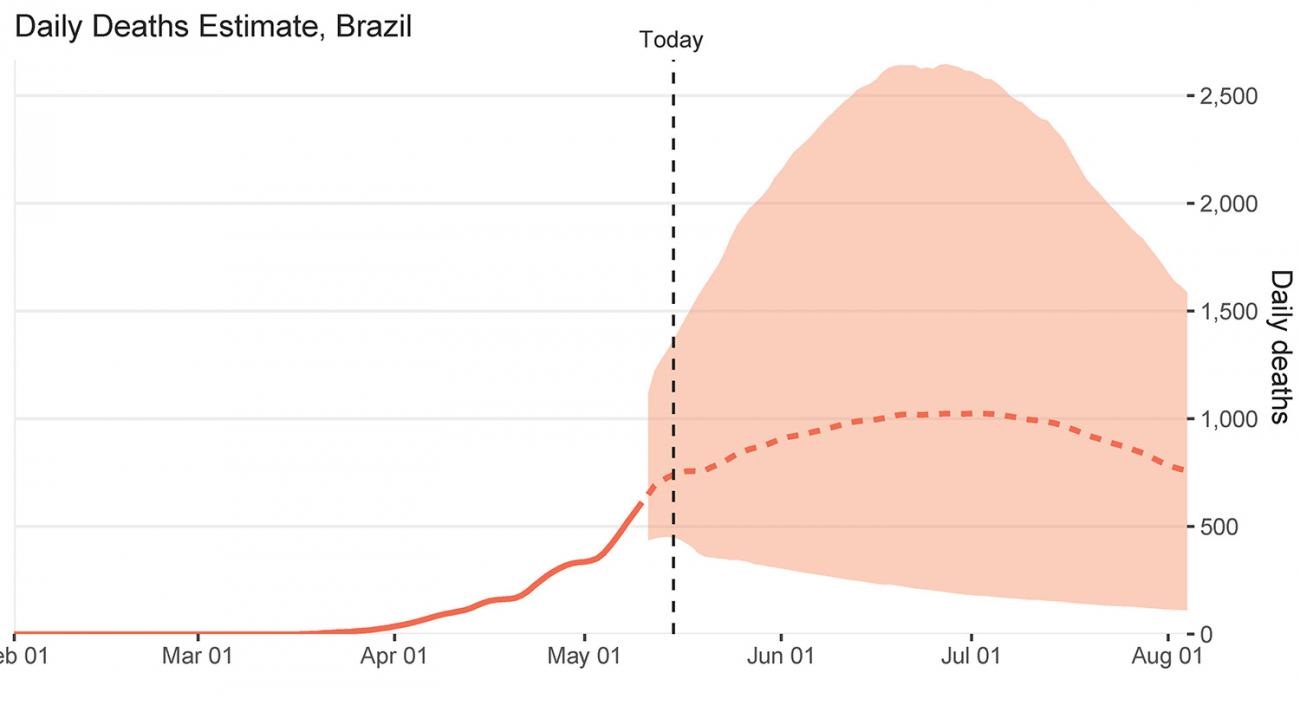 IHME's updated COVID-19 numbers also include national estimates for Argentina, Chile, Colombia, the Dominican Republic, Ecuador, and Panama. And as noted the projections include estimates for eight Brazilian states (Amazonas, Bahia, Ceará, Maranhão, Paraná, Pernambuco, Rio de Janeiro, São Paulo), as well as seven Mexican states (Baja California, Mexico City, Puebla, Quintana Roo, Sinaloa, State of Mexico, Tabasco).
The new estimates were derived using IHME's recently updated hybrid model. IHME's model, which is rooted in real-time COVID-19 death data, lets researchers generate estimates of infections and hospital resource need, while factoring in variables like temperature, population density, testing, and social distancing on disease transmission.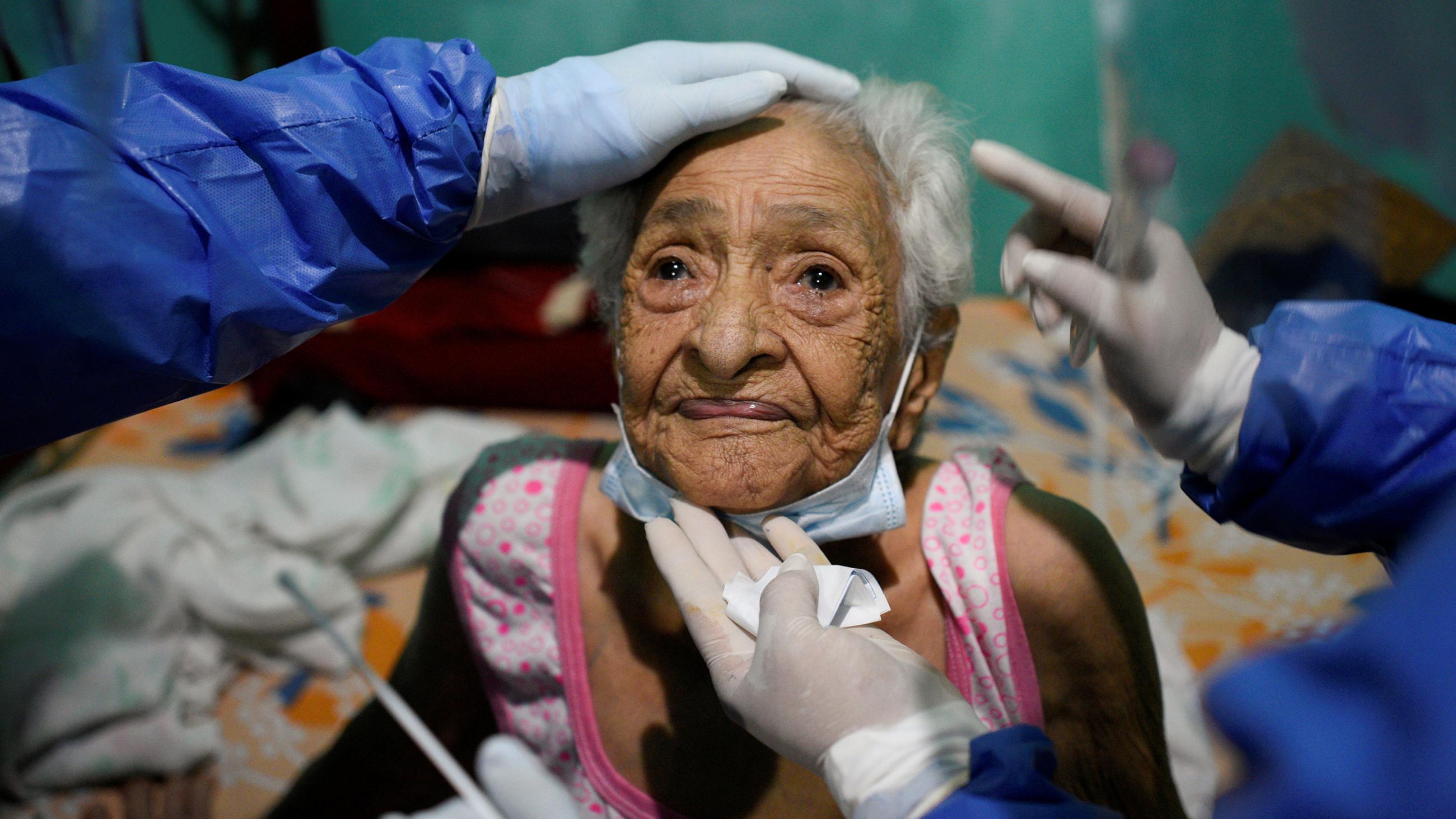 While the estimated death and infection estimates are highest in Brazil compared to the other eight Latin American countries that were studied, the numbers elsewhere are also concerning. Mexico, Peru, and Ecuador are estimated to have the next highest death tolls after Brazil. In Ecuador, for example, based on the IHME estimates COVID-19 would immediately become one of the country's leading causes of death. According to the Global Burden of Disease study (which is also coordinated by IHME), in 2017 the country's third-leading cause of death, stroke, led to 5,618 deaths; COVID-19 is estimated to cause 5,215 deaths in Ecuador by August 2020.
A true national estimate of projected deaths is very likely higher in Mexico
In Mexico, COVID-19 is projected to lead to 6,859 deaths. But as with the Brazil estimates, the national numbers for Mexico are an aggregate of currently included states (seven of 32, including Mexico city), and a true national estimate of projected deaths is very likely higher than this number. Additionally, there is broad uncertainty in the estimates for Mexico; the range for total deaths by August 2020 is 3,578 to 16,795. Moreover, because current testing for COVID-19 is below estimated infections in Mexico, the pandemic's trajectory in the country could worsen without an increase in testing. COVID-19 may just be beginning in Mexico.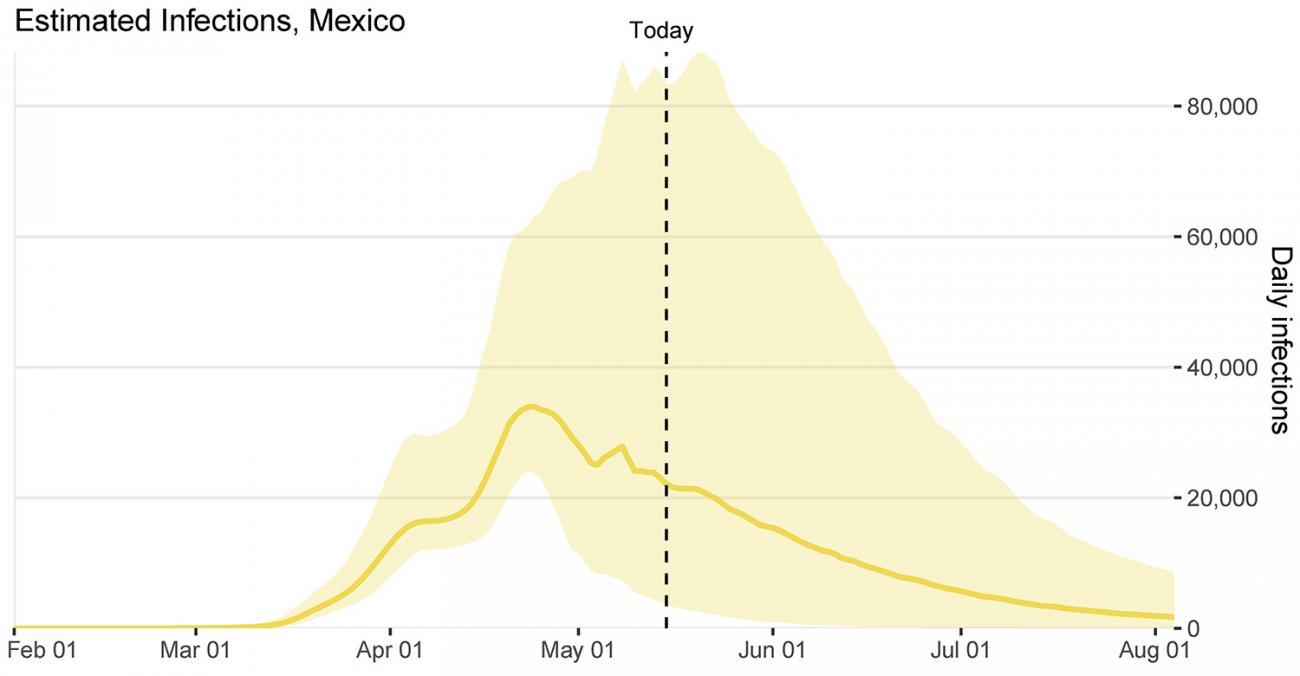 Infection and death trends are not uniform across the group of nine countries. Where the projections show some countries' daily death counts rising into the summer—as in Brazil—other countries may have passed their peaks. According to the projections, Ecuador's daily deaths are estimated to have peaked at 213 on April 5, 2020. Since then, the country has seen a steady decline in daily deaths, with only 15 estimated for May 15, 2020.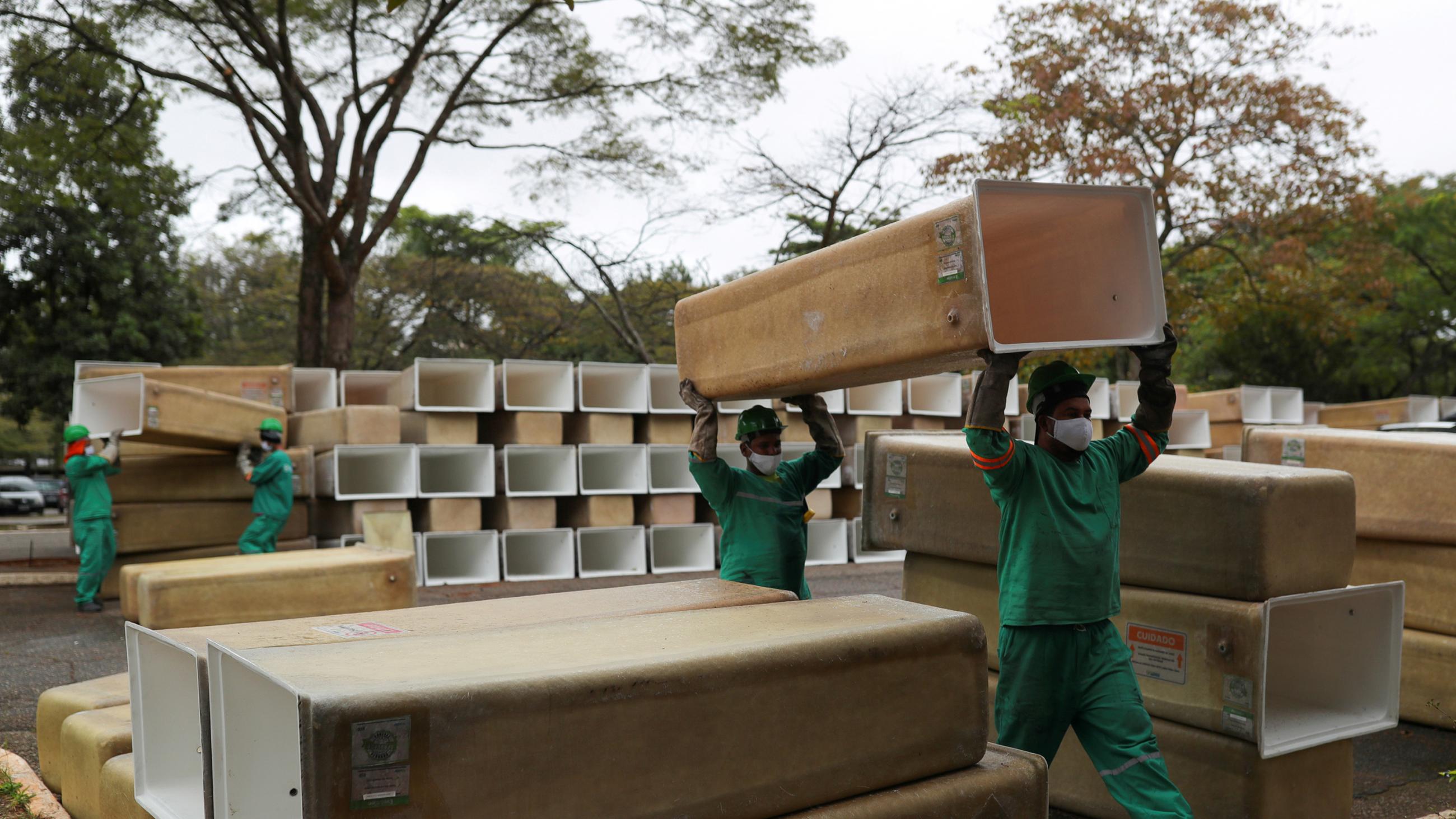 "It's important for countries and regions to look closely at hospital capacity, resource needs, and the ongoing trajectory of coronavirus cases," said the Pan American Health Organization's Jarbas Barbosa. "The epidemic in Latin America is coming later than in Europe. This is a time to be vigilant, watch the data, and implement the relevant public health measures."
The epidemic in Latin America is coming later than in Europe—this is a time to be vigilant

Jarbas Barbosa, Pan American Health Organization
Across Latin America, the response to COVID-19 has varied. While Colombia has enacted a number of social distancing measures—closing schools, restricting gatherings, issuing stay-at-home orders, and limiting travel—other countries have refrained from issuing such strict guidance. Neither Chile nor the Dominican Republic, for example, have advised citizens to stay at home, and Argentina has begun to relax non-essential business closures and travel limitations. Brazil's approach, meanwhile, has been mixed, with some states enacting broad measures (such as Rio de Janeiro) and others, like Bahia, taking a less aggressive stance on social distancing. And at the national level, the (now former) health minister recommended social distancing, but other government officials have pushed back strongly, and the country has seen protests against social distancing policies.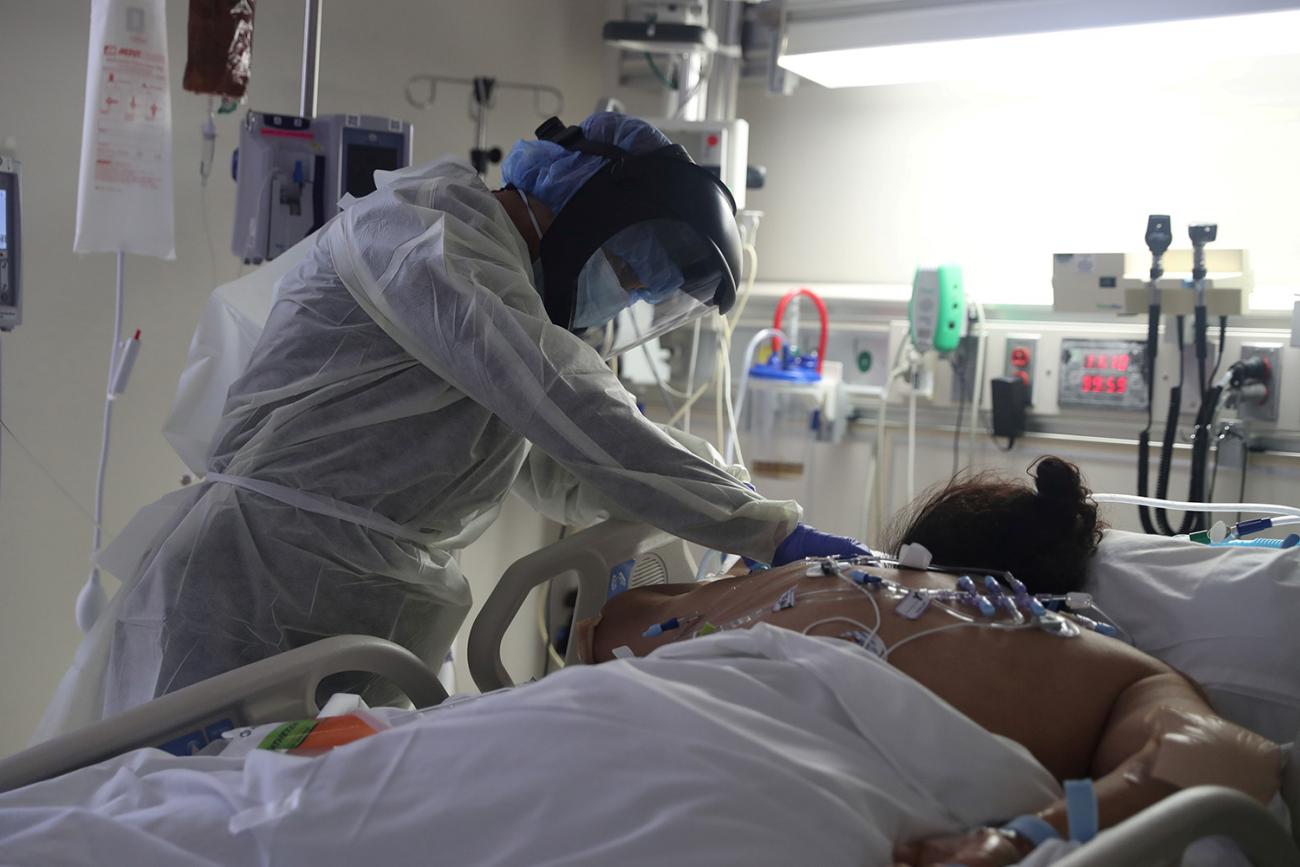 The May 12 projections released by IHME also include estimates of hospital resources. They indicate that some countries—including Brazil, Mexico, and Peru—could see worrying shortages of intensive care unit (ICU) beds. Peru's situation is perhaps most stark: there are an estimated eighty-eight ICU beds in the entire country, and per IHME's projections, Peru could see a peak of roughly 1,000 ICU beds needed per day by mid-May.
We're treading water, desperately trying to stay afloat

Buenos Aires bar owner Hernán Calliari
Already a fragile region, Latin America can ill-afford a massive COVID-19 setback. For example, Argentina is now facing the grim possibility of defaulting on its foreign debt, after experiencing economic issues intermittently for decades, according to the New York Times. A debt default could lead to broad economic challenges for the country and could hamper the country's ability to combat the ongoing COVID-19 pandemic. "We're treading water, desperately trying to stay afloat," Hernán Calliari, a restaurant and bar owner from Buenos Aires told the New York Times. "I can't think about what will happen if a big wave comes crashing down on us now."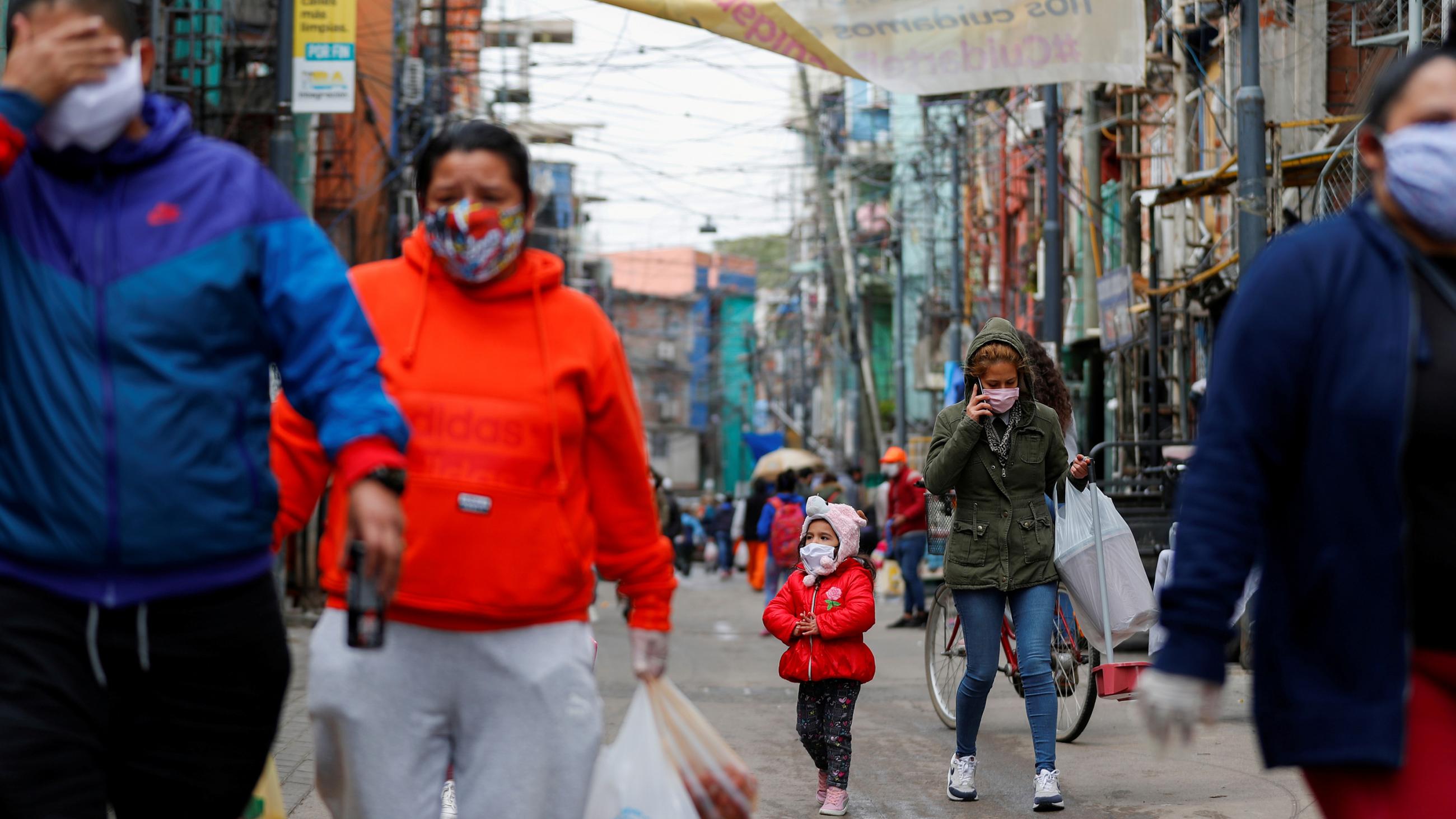 EDITOR'S NOTE: The author is employed by the University of Washington's Institute for Health Metrics and Evaluation (IHME), which produced the COVID-19 forecasts described in this article. IHME collaborates with the Council on Foreign Relations on Think Global Health. All statements and views expressed in this article are solely those of the individual author and are not necessarily shared by their institution.