The demonstrations in a number of states recently, as well as President Donald J. Trump's supportive tweets to "LIBERATE" several of those states led by Democratic governors, risk inciting violence during the COVID-19 pandemic. But such actions and rhetoric underline how public officials planning the opening of the economy and public life while battling COVID-19 need to rationally devise and clearly communicate to the people a realistic game plan—and soon. The guidance that emerged from the White House on Friday, April 17, was so vague that it hardly suffices.
The guidance that emerged from the White House on Friday, April 17, was so vague that it hardly suffices
I am neither a doctor nor an epidemiologist. I defer completely to the science of this pandemic and the dire need for vast data-driven testing and a means of contact-tracing that preserves the right to privacy (a huge challenge because of existing and perhaps future U.S. laws governing how health information can be shared). But I believe in common sense too. There is one critical question that requires much more attention in the current strategic planning for how safely to reopen society within a reasonable timeframe—prior to the widespread availability of vaccines or effective and safe treatments. Even in the best of scenarios, a vaccine would not be ready until well into 2021—if not longer. So the question we need to grapple with now is how to reintegrate the hundreds of millions of people who are complying with the shelter orders and continue to test negative for COVID-19, assuming such tests will be increased and applied significantly to detect who has or has not been infected.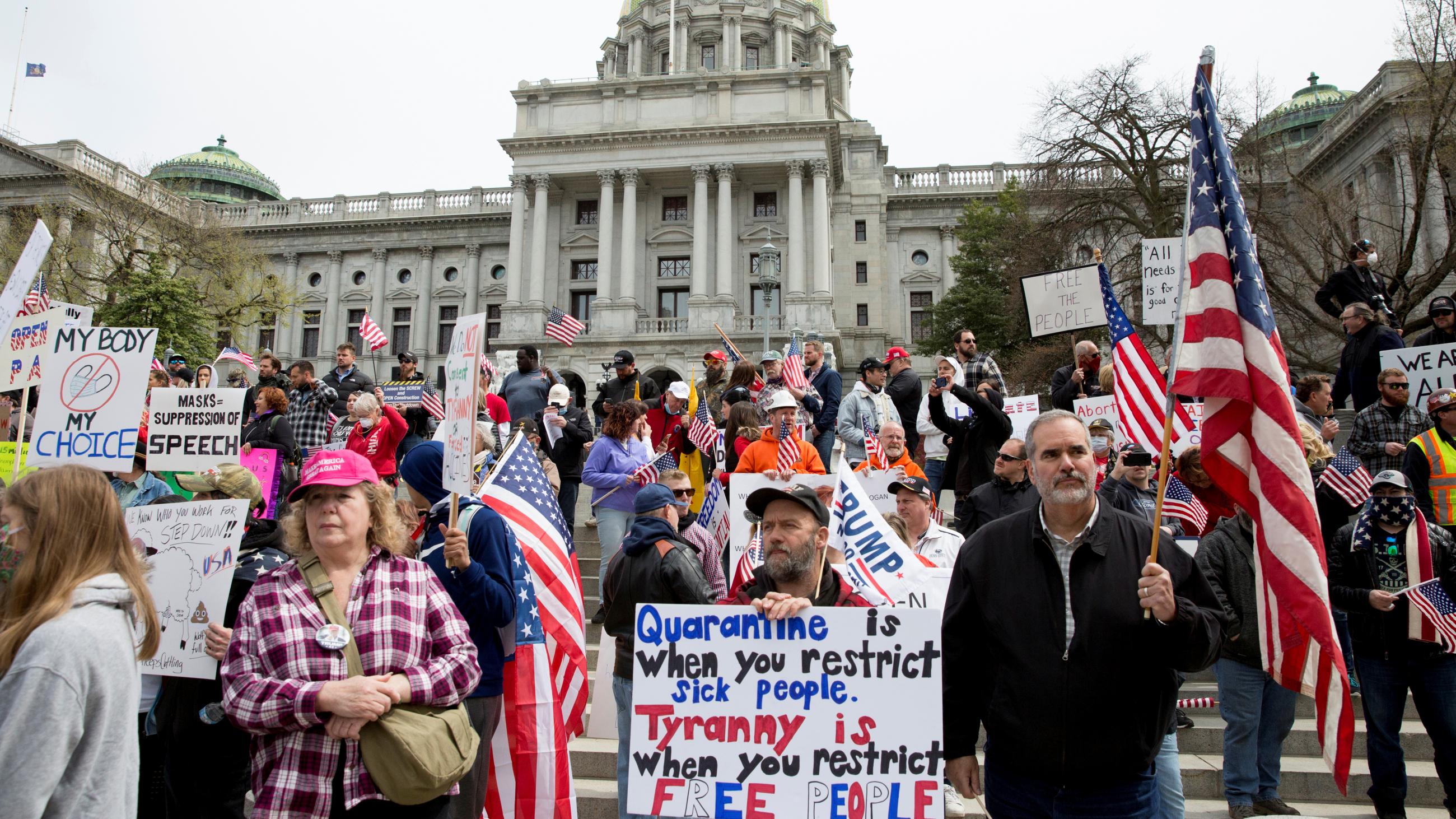 Individuals should not be punished for having followed the rules by remaining at home and out of work or out of school as the weeks and months roll by. They cannot be told that because they have remained uninfected and thus do not possess antibodies, they still must stay home indefinitely without any clear guidance on how to reintegrate into society. Such diktats would quickly raise a new human rights quandary by threatening to deprive those people of their right to pursue an education or livelihood during the continuing pandemic. Compounding the problem, some of those people may take their fight to the streets or the courts if they feel unfairly excluded.
...quickly raise a new human rights quandary by threatening to deprive people of their right to pursue an education or livelihood during the pandemic
The dilemma is even further worsened if the criterion required for "back to work" or "back to school" is a certification of immunity based upon antibody testing, which itself remains scientifically problematic because it is not an infallible validation of immunity. History instructs us that "marking" a sector of the population, such as requiring Jews to wear the Star of David in Nazi Germany and its occupied countries or the Tutsis and Hutus being separately categorized on identity cards in Rwanda prior to the 1994 genocide, can become the slippery slope to discrimination and atrocities. The use of antibody immunity licenses to open the gates of employment would exacerbate the societal tensions arising among those denied the right to reenter the work force even if they are not infected with COVID-19.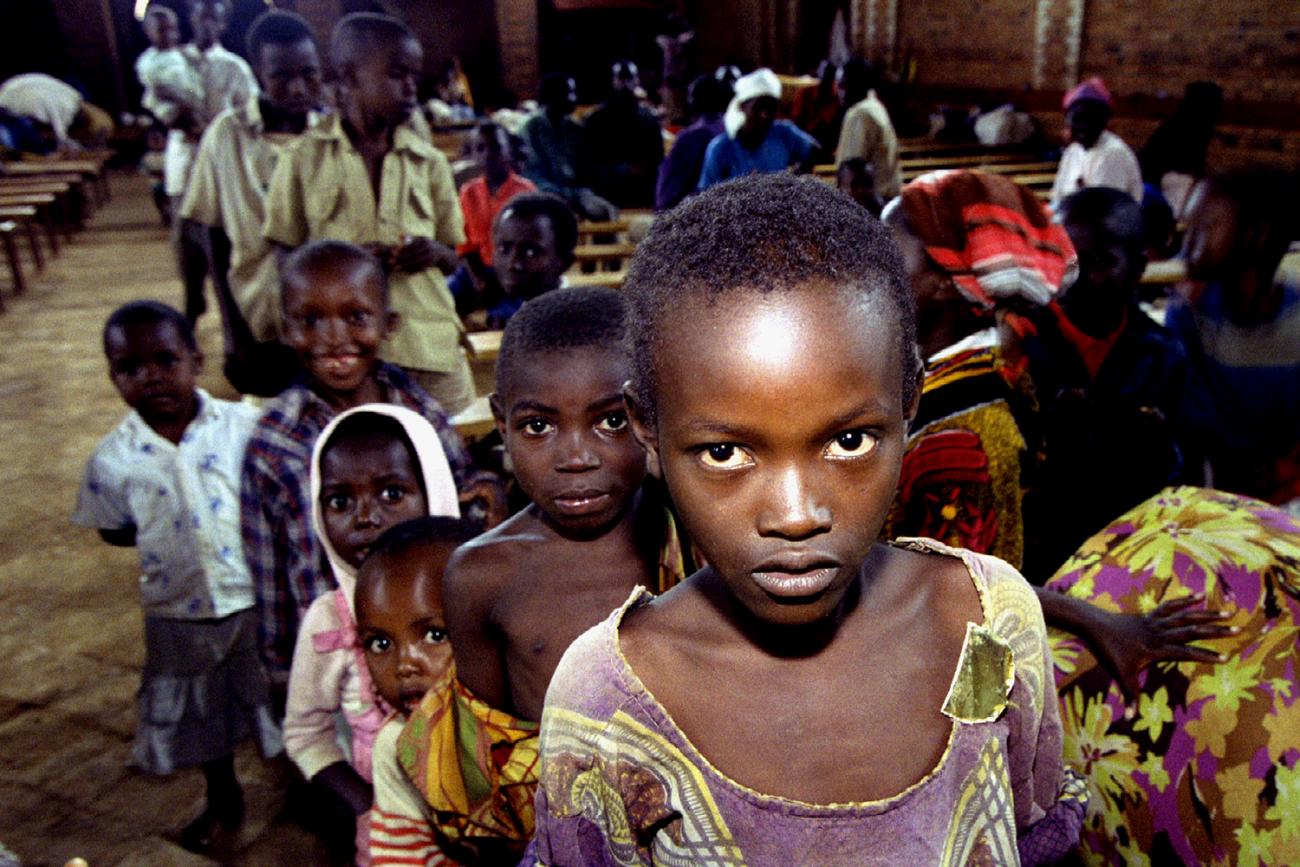 The alternative that Germany is pursuing with sample testing for antibodies to ascertain the scope and depth of COVID-19 infections and its antibodies among the entire population is an encouraging methodology to study. Katrin Bennhold of the New York Times explains that Germany is "hoping to gain valuable insight into how deeply the virus has penetrated the society at large, how deadly it really is, and whether immunity might be developing. The government hopes to use the findings to unravel a riddle that will allow Germany to move securely into the next phase of the pandemic: Which of the far-reaching social and economic restrictions that have slowed the virus are most effective and which can be safely lifted?" Germany's prioritization of the right to privacy, given its past, should assure its citizens that the antibody testing regime protects that fundamental human right.
FIRST
Delays in prioritizing COVID-19 early are significant—the United States now leads the world in infections and deaths
Granted, the stay-at-home orders of governors in a large number of states and by national leaders in many foreign countries have been essential instruments in battling COVID-19, even though such orders sometimes arrived too late to stem the tide of infections and deaths among populations at risk. Timing is everything in the realm of public health, and implementing social distancing haphazardly, slowly, or ending it too soon may prove detrimental to places that make those choices. Evidence continues to mount that the cost of the Trump administration's delays in prioritizing the COVID-19 threat early in 2020 are significant. The United States now leads the world in infections and deaths. Tardy responses continue to cripple preventive efforts in various states (Florida and South Dakota are recent examples) and countries (Iran and Brazil top the charts).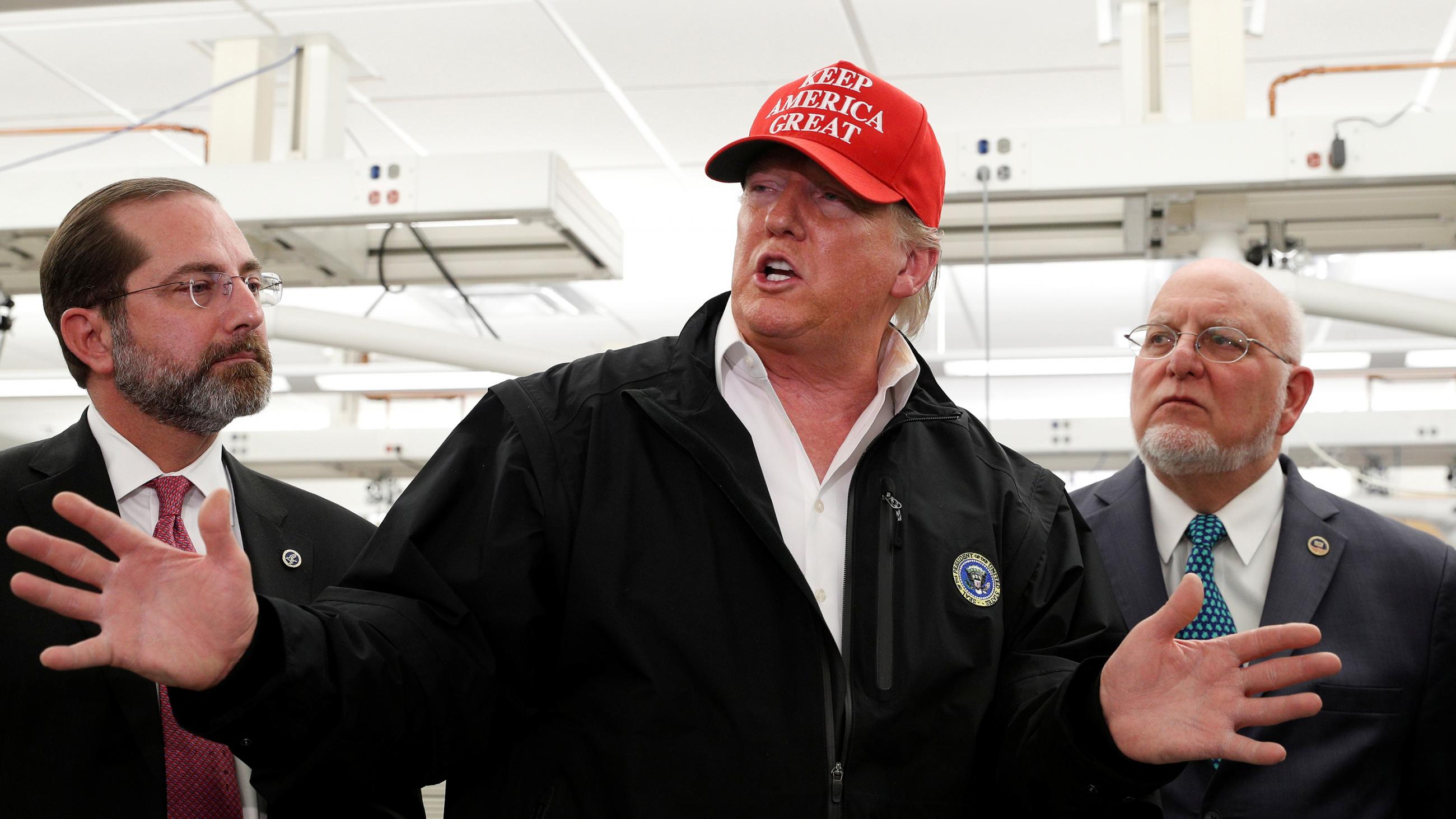 The mass testing for coronavirus remains the compelling challenge that must be met immediately without buck-passing excuses. Public leaders in the United States and across the world also face another daunting task of our era: planning wisely, comprehensively, and cooperatively for the reopening of the shattered global economy before a vaccine or alternative treatment is available. While social distancing and face masks and disciplined hygiene remain key tools in enabling businesses and schools and public places to reopen partially or fully, the planning will falter and threaten social unrest if the uninfected who have followed orders so far are excluded from reentering society.
The planners should labor under the assumption that the uninfected need to have a pathway back into an open society. Essential workers, of course, are already on the front lines risking infection and often death. They endure heroically as first responders and workers in hospitals, grocery stores, distribution centers, takeout restaurants, and delivery services. They need effective testing to keep them safe.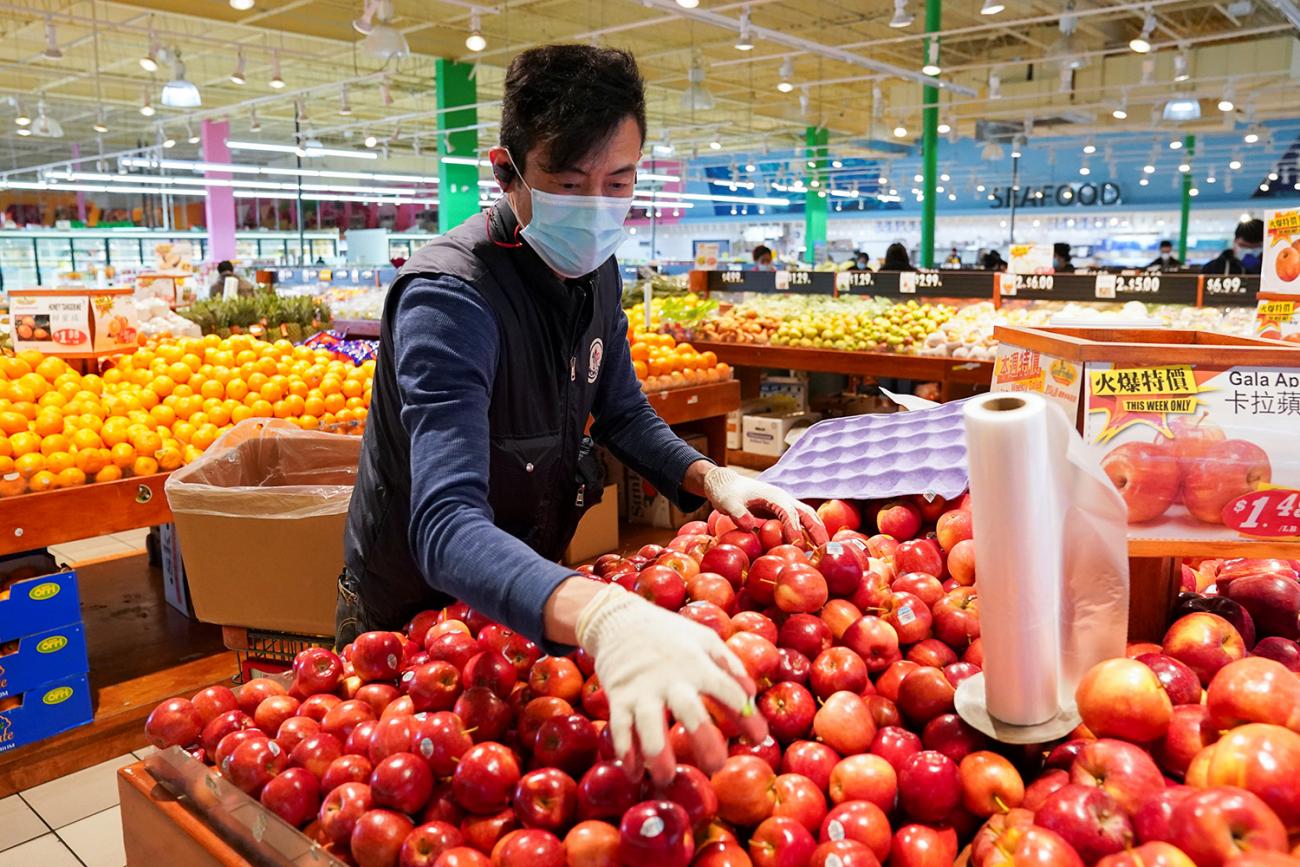 The Rights of the Uninfected
With safeguards widely deployed and the elderly typically remaining at home, a struggling economy needs the uninfected back at work within a reasonable period of time while the schools and universities need uninfected students to rejoin their educational ranks. Uninfected neighbors need to be able to view and talk with each other outside again with proper distancing. The mental health of the isolated, including children, must be factored into how most of us survive this pandemic.
They would be enticed to act carelessly or intentionally seek to expose themselves to COVID-19 in order ultimately to pass an antibody test
Otherwise, there would be a perverse incentive, particularly by young people and by those who are jobless and desperate economically, to violate public mandates either imposed by law or in voluntary appeals. They would be enticed to act carelessly or intentionally seek to expose themselves to COVID-19 in order ultimately to pass an antibody test and claim immunity. These individuals, feeling trapped, would aim to weather the storm—however minimal or gruesome and whether at home or in the hospital—and then register positive on the antibody test. Public authorities and employers would declare them immune and thus eligible to work.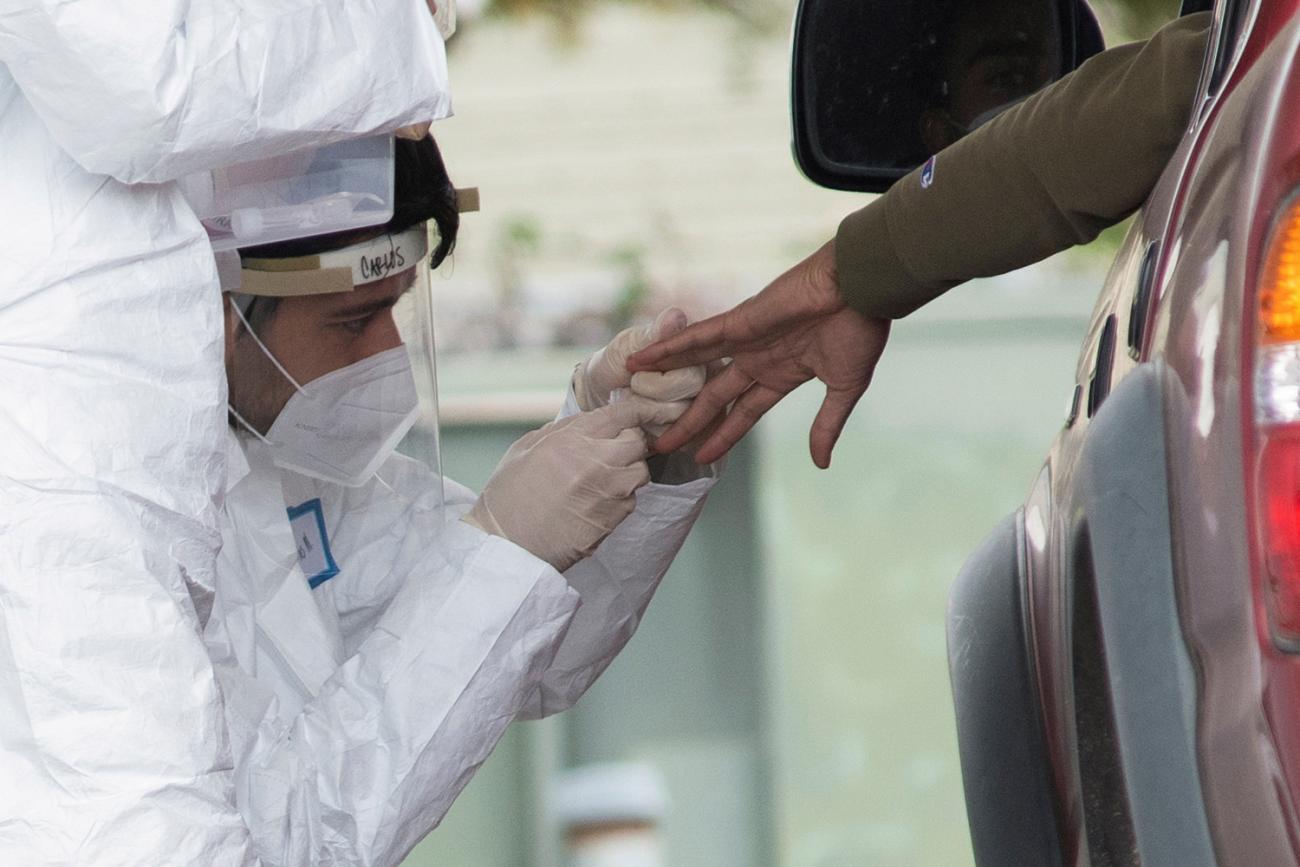 Meanwhile, those good citizens who remain sheltered and uninfected would be frozen out of the job market, lose ground in schools, and face increased stigma. The rule-breakers would wager that by going through the infected ordeal, they will be hired again readily as members of the exclusive group of COVID-19 antibody warriors. Many will assume the risk, gain the job, and restore their various freedoms, including freedom of movement and unfettered access to restaurants, churches, schools, sporting events, air and rail travel, and other social gatherings.
The policymaking process must not lead to this illogical and chaotic outcome.
Medical professionals, scientists, economists, small and large business leaders, and politicians must come together to coordinate a workable strategy for re-opening society and the economy before social unrest dictates the headlines.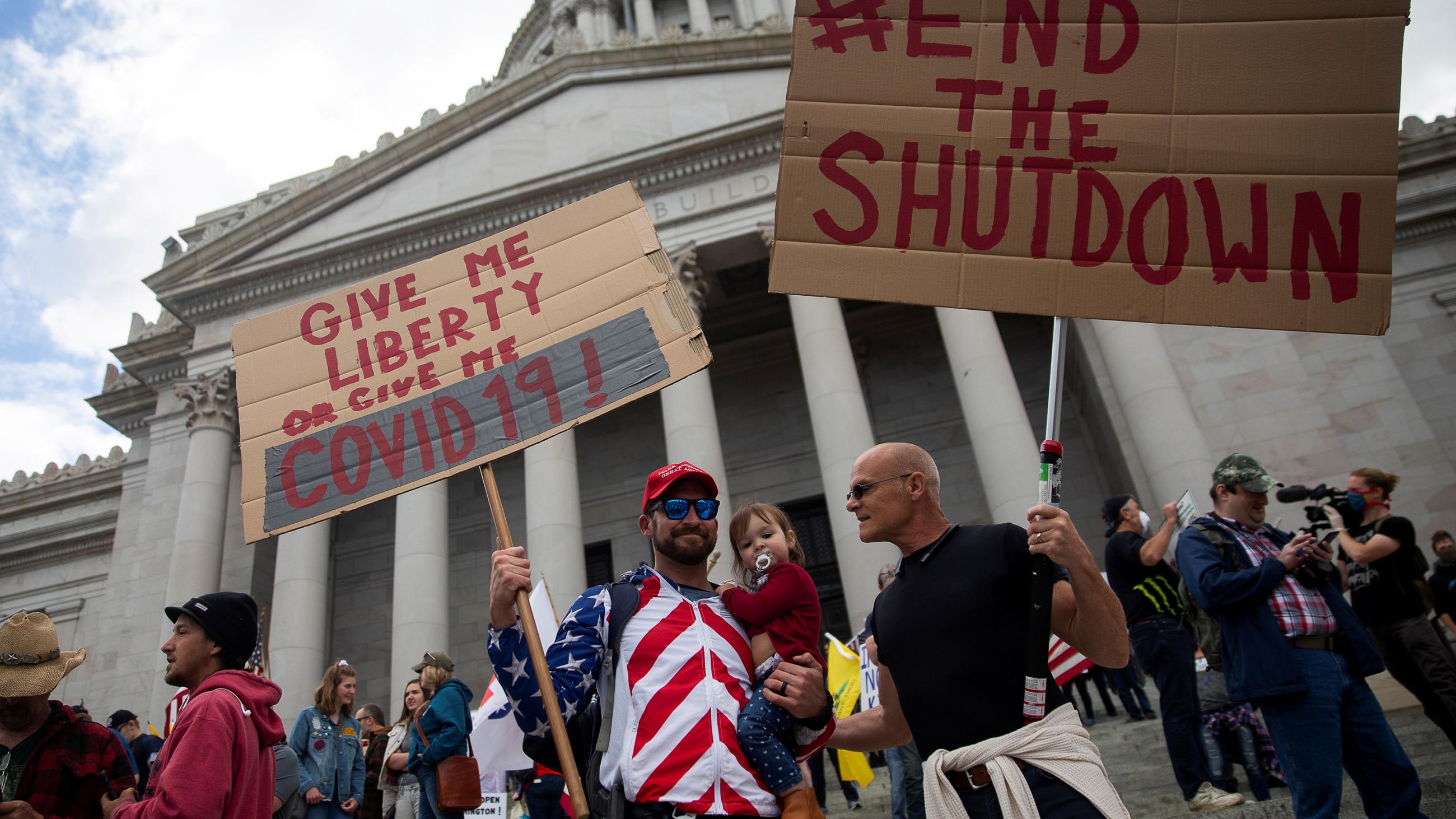 These political, scientific, and business leaders could start, at regional, national, and international levels, with the following plan and either tear it to shreds or build upon it. But whatever is devised, it should address pragmatically the fate of the uninfected so that they have hope of not only surviving, but also working and being educated again as a vaccine is being developed for widespread use.
The entire testing regime, for both the COVID-19 infection and confirmation of antibodies that can battle the virus successfully, must be scaled expeditiously to levels that meet the public health need for accurate information from the population in real time.

All hands on deck, as the epidemiologists and conscientious political leaders declare. At the same time, the right to privacy must be rigorously protected by public officials and companies engaged in the testing.

Those who remain uninfected with periodic negative test results of COVID-19 should be permitted to rejoin schools and the work force outside their homes where safeguards are in place and protective measures observed. School administrators, employers and employees together bear that responsibility.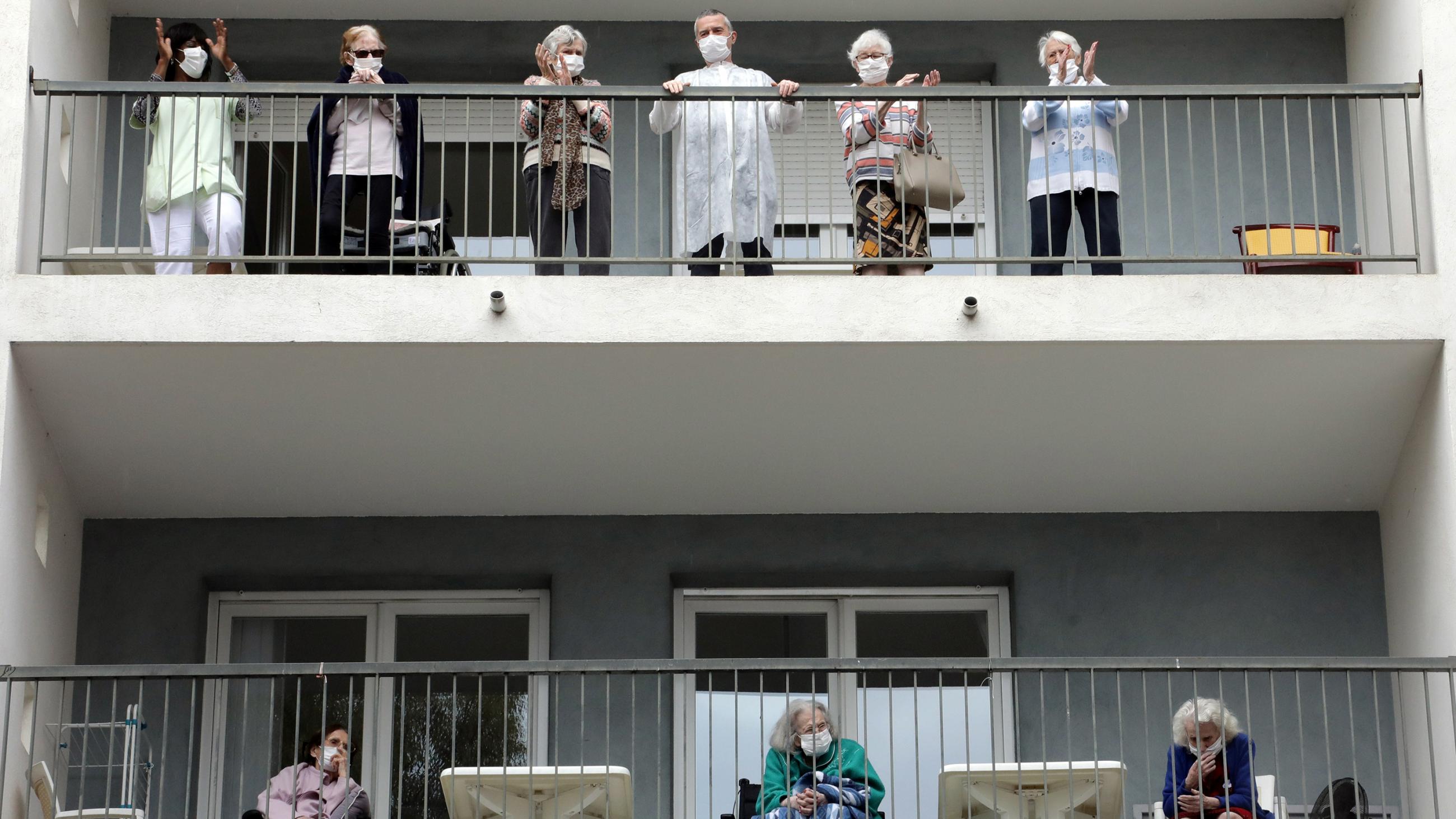 The timetables for frequent testing and reopening of institutions and business must be coordinated under the assumption that student bodies and the workforce will consist of significant numbers of uninfected individuals, who must not be discriminated against.

Individuals who have been informed of immunity following credible antibody tests should not be entitled to preferential treatment unless the job has a compelling need for immunity, as defined only by the government in written regulations and only until a vaccine can be effectively administered to the uninfected.

The elderly, particularly those with underlying conditions, should continue to be subject to more stringent shelter-in-place restrictions until they are vaccinated.

Phased reentry of students and the workforce should be planned to examine infection, hospitalization, and death rates, seek to avoid renewed spikes, and adjust the pace of reentry as circumstances require.     
The plan will be a tough challenge to administer in order to avoid discriminating against the uninfected, but the near future cannot be simplistically ruled by the pursuit of immunity licenses any more than by loose claims to liberate states led by Democratic governors.