As COVID-19 cases in Hong Kong climb, many wonder how long the semi-autonomous city can maintain its zero-COVID strategy in the face of the fiercely virulent omicron variant and its BA.2 subvariant. Concerns are also mounting in mainland China, which has also been pursuing a zero-tolerance strategy. While infections remained relatively low throughout China during the recent Winter Games, where strict measures were taken to detect and contain the virus, leaders in mainland China, where more than ten provinces recently reported COVID-19 cases, fear that the country may soon face a Hong Kong-style outbreak.
While 88 percent of people in mainland China are fully vaccinated, the inactivated viral vaccines the country used are not as effective as mRNA vaccines, meaning that many individuals remain susceptible to the virus. If the omicron variant begins to spread in China, less effective vaccines coupled with little infection-derived immunity may lead to more infections, hospitalizations, and deaths, as well as greater pressure on China's health systems and on the local and global economy.
Tonga, a small Pacific Island nation, is another one of the few countries in the world that continues to embrace the zero-COVID strategy. However, it too is facing challenges as ships arrive to provide assistance following a devastating tsunami in January 2022. Beginning in early February, the government instituted a lockdown for nearly three weeks after reporting two COVID cases in people working at the port. During the lockdown, COVID cases continued to rise, demonstrating the difficulty of controlling omicron.
Amid loosened restrictions and circulation of the more infectious delta variant, daily cases and deaths rose steeply in Singapore
Other countries have embraced and then abandoned zero-COVID policies as new, more transmissible variants have emerged, including Singapore, Vietnam, Australia, and New Zealand. What has happened to COVID trends in these countries once they changed tactics?
Singapore
In June 2021, Singapore announced that it would phase out its zero-COVID policy gradually as more people were vaccinated. In an interview with National Public Radio, Dale Fisher, an infectious disease physician at the National University Hospital in Singapore described how the country was aiming to "exit the pandemic in a controlled, safe in inverted commas way."
By August 2021, 75 percent of people in Singapore were fully vaccinated, and the country rolled back many restrictions. The majority of vaccinated people in Singapore received Pfizer/BioNTech or Moderna vaccines, which offer the strongest protection among COVID-19 vaccines. Amid loosened restrictions and circulation of the more infectious delta variant, daily cases and deaths rose steeply while intensive care units nearly reached full capacity. Still, the data showed that the country's high rates of vaccination were saving lives; most of the deaths occurred in people who had not yet received a vaccine. However, people with weakened immune systems and older adults were also disproportionately affected by the COVID-19 wave.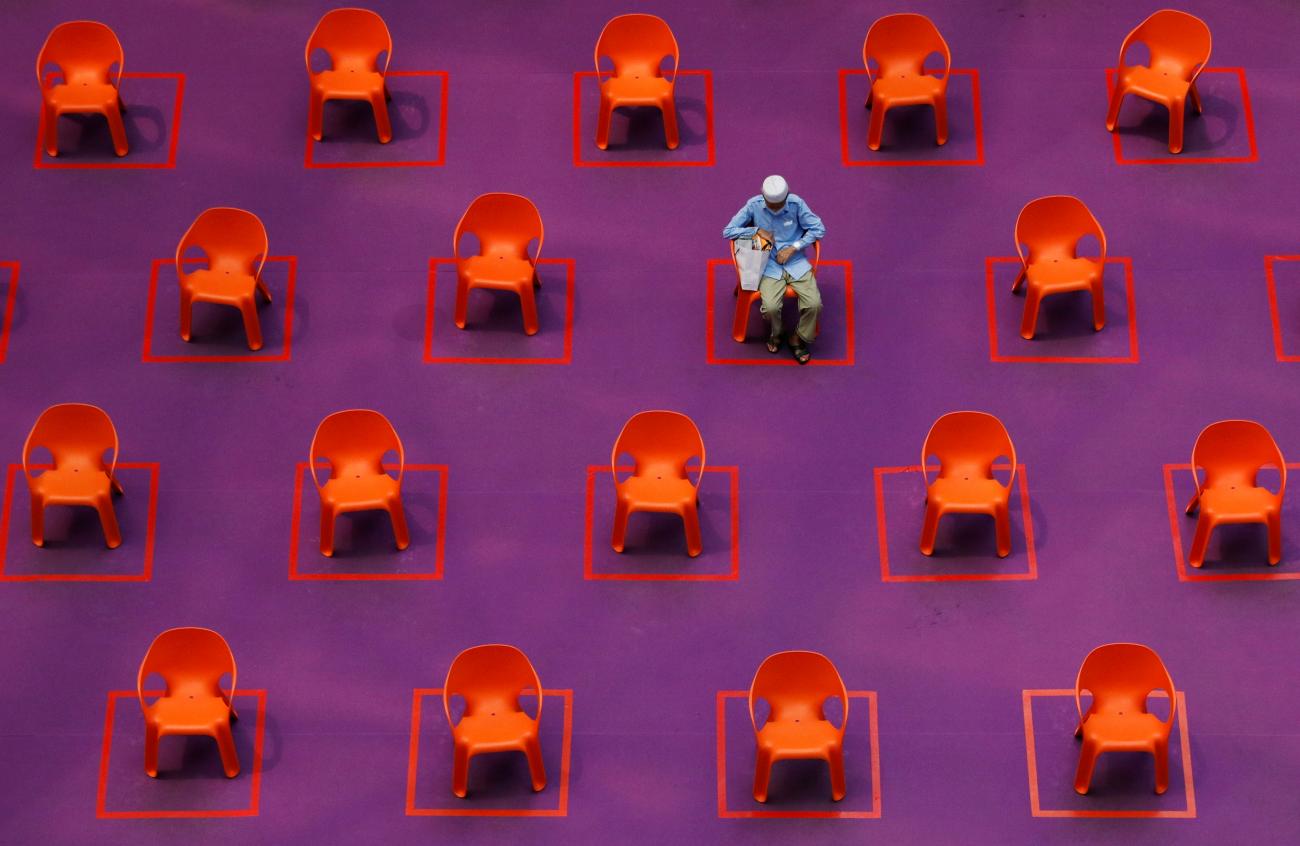 In response to the surge, Singapore's leaders maintained some of their COVID-19 restrictions­­ to relieve the stress on the health system. They also shifted their focus to giving third vaccine doses to the most vulnerable individuals. To encourage the small percentage of unvaccinated individuals to get their shots, the government announced that they would start charging people for COVID-19 treatment if they hadn't been vaccinated. Normally, the government would have covered these bills. People who were not eligible for vaccination or who had a medical exemption were not subject to this rule.
Now, Singapore is facing an even larger surge in COVID-19 cases and deaths caused by the omicron variant, but its health system has managed to handle the upswing in cases as most people with omicron have milder symptoms. Singapore's vaccination rates have risen since its previous surge—now 81 percent of people in the country are vaccinated against COVID-19. According to the government, 66 percent of people who are eligible for COVID-19 booster shots have received them.
76 Percent
By February 2022, 76 percent of people in Vietnam were fully vaccinated
Vietnam
In mid-2021, less than two hundred people had died from COVID-19 in Vietnam, according to official reports. But when the delta variant caused cases to increase beginning in June 2021, the Vietnamese government had to impose strict lockdowns. Despite the lockdowns, the difficult-to-control delta variant caused daily deaths to spike to record levels. The business sector lobbied the government to reverse course after lockdowns caused a steep drop in gross domestic product. By October of that year, daily deaths started to fall, and the government decided to abandon its zero-COVID strategy due to its steep economic cost.
At that time, vaccination rates were relatively low in Vietnam—just 11 percent of people were fully vaccinated. With lockdowns gone, the strategy of protection switched to vaccines and masks. The government instituted vaccine mandates to encourage vaccination, requiring proof of vaccination for entry into grocery stores, shopping malls, and office buildings. By February 2022, 76 percent of people in Vietnam were fully vaccinated. Vietnam administered a variety of vaccines, some of which are more protective than others, including Sputnik, Moderna, Pfizer, AstraZeneca, and Sinopharm.
As COVID-19 restrictions ease, most people in Vietnam continue to wear masks. Since the government reversed the zero-COVID strategy, the percentage of people wearing a mask in public has stayed above 60 percent.
In December, daily deaths rose once again in Vietnam, but the peak was smaller than the summer delta wave--roughly two thirds of the size. Vietnam is now experiencing a large uptick in cases driven by the omicron variant, but IHME's forecasts indicate that daily deaths will be substantially lower than they were at the peak last summer.
Australia
Australia utilized a rolling lockdown strategy for much of the pandemic, imposing then lifting stay-at-home orders as outbreaks waxed and waned. But amid a delta variant surge in July 2021, the Australian government announced nationwide targets to drastically increase inoculation rates and accelerate the country's reopening plan. At the time of the announcement, 16 percent of Australians were fully vaccinated. By November 2021, the eligible population achieved the second target of an 80 percent full vaccination rate, allowing for loosened restrictions and a minimized use of lockdowns.
The omicron variant drove daily deaths in Australia to record numbers in the new year, but the government adhered to its altered COVID strategy and did not re-employ lockdowns. The new plan took another step forward when Australia reopened its international borders to double vaccinated travelers beginning February 21. As cases trend downward, the country's three largest states are planning to relax their mask mandates and are even considering modifying isolation requirements.
New Zealand
Nearly sixteen months after New Zealand shuttered its borders, fewer than 40 people total had died of COVID-19 in the island nation. The government remained committed to its elimination strategy through mid-August 2021, when the whole country locked down after a single case of COVID-19 was detected. Yet the delta variant proved too transmissible to stamp out entirely. In October 2021, New Zealand chose to transition out of its zero-COVID approach and began allowing people from two different households to meet outdoors. The government redoubled its vaccination efforts as part of its switch in COVID strategy, attempting to ramp up the slow rollout that began in February 2021. By mid-November, almost 80 percent of people in New Zealand were fully vaccinated. The country's population also elevated their mask use: as few as 2 percent of people were wearing masks in public prior to the delta wave, but this figure increased and remained above 50 percent thereafter.
2 Percent
In New Zealand, as few as 2 percent of people were wearing masks in public prior to the delta wave
To further encourage vaccination, the government adopted a "traffic light" framework in December 2021 that eased restrictions for fully vaccinated people at venues such as restaurants and cinemas. As the omicron variant entered New Zealand, the country moved into the "red" setting and set gathering limits but did not reestablish lockdowns. Instead, the government then reduced the waiting period between second and third Pfizer vaccine doses from four months to three to boost protection against the highly transmissible variant. New Zealand's leaders are still taking a cautious approach and do not intend to ease measures until the omicron wave has passed.
Easing Out of Lockdown
The countries that have shifted their COVID strategies from elimination to containment all embraced vaccination as part of their new action plans. If China, Tonga, and other nations were to transition away from the zero-COVID approach, the availability and rapid rollout of mRNA booster shots become vital before omicron spreads widely. Modeling from the Institute for Health Metrics and Evaluation at the University of Washington projects that third vaccine doses in China can save upward of 16,000 lives by June 1. Chinese biotech company Walvax is currently running clinical trials for a homegrown mRNA vaccine, though it will need to expand its annual production capacity of 400 million vaccine doses to accommodate for the country's 1.4 billion people.
Omicron has proven hard to stop. The world rushed in to provide supplies when the delta variant was spreading in India and should be ready to do the same if the omicron variant takes hold in zero-COVID countries.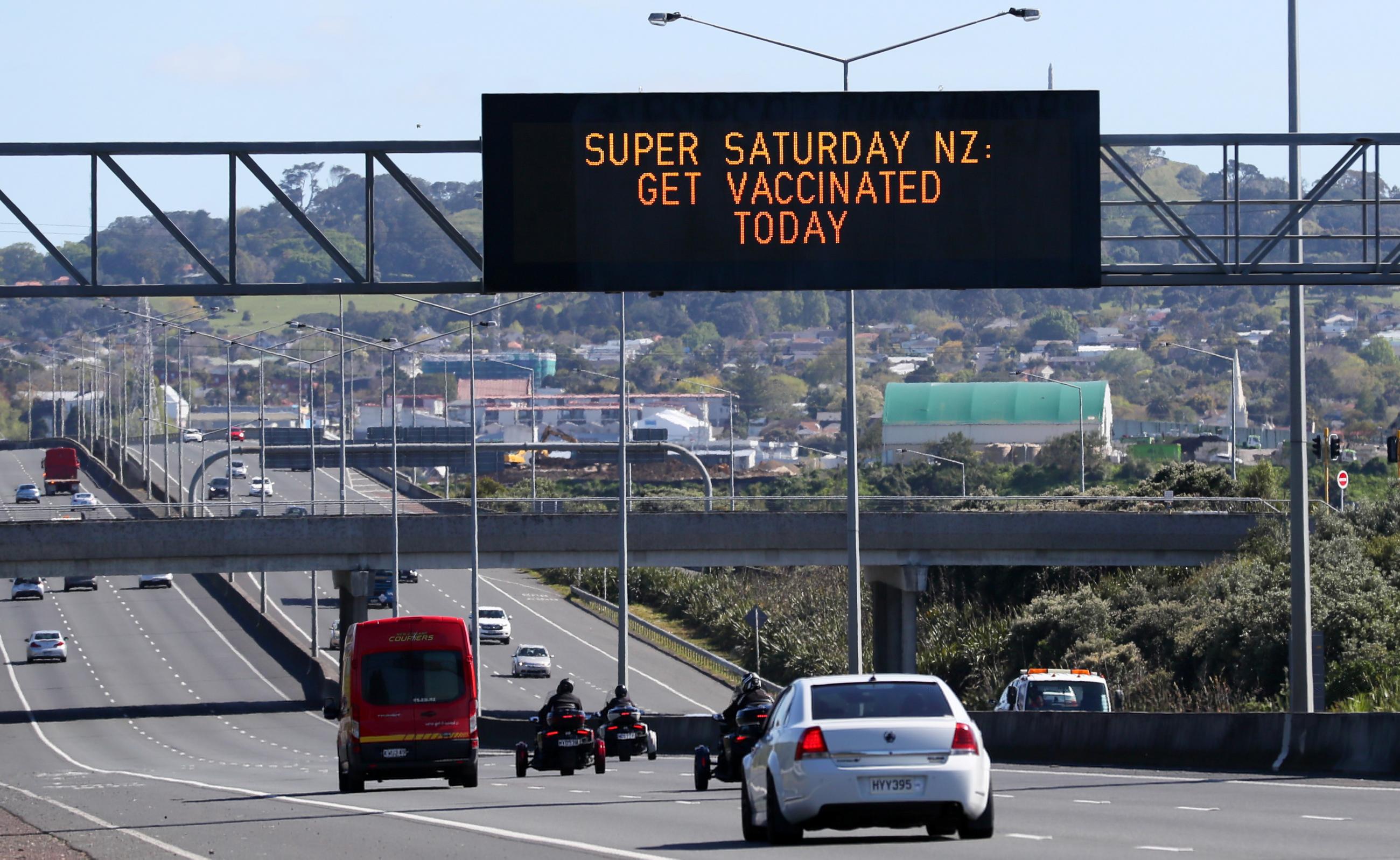 ACKNOWLEDGEMENTS: The authors would like to thank Rebecca Sirull for fact-checking assistance.
EDITOR'S NOTE: The authors are employed by the University of Washington's Institute for Health Metrics and Evaluation (IHME), which produced the COVID-19 forecasts described in this article. IHME collaborates with the Council on Foreign Relations on Think Global Health. All statements and views expressed in this article are solely those of the individual authors and are not necessarily shared by their institution