The U.S. response to the COVID-19 pandemic was marred by numerous testing challenges. Though these challenges have been covered publicly at a high level, there has been no systematic accounting for and comprehensive analysis of why the United States—a country with a network of highly advanced public health laboratories and thousands of academic and clinical laboratories—was unable to  implement the testing efforts it needed to effectively respond to the pandemic. 
What were the decisions and specific resource constraints that contributed to these challenges? Were there policy barriers? How were supply shortages managed and what can be done to prevent them in the future? Knowing the answers to these questions is important to ensure that the United States can act swiftly and has enough testing capacity to meet the demands of future public health emergencies.
To better understand the United States' testing challenges, our team—made up of researchers from the Johns Hopkins Center for Health Security, the Pandemic Center at Brown University School of Public Health, and the Association of Public Health Laboratories—attempted to capture the lessons learned by public health laboratories in the United States during the COVID-19 pandemic. We interviewed sixty-eight leaders and staff from twenty-eight local and state public health laboratories (PHLs) across twenty-seven states to identify specific challenges hampering the response of public health laboratories. Though this analysis looked back at these laboratories' experiences throughout 2020 and part of 2021, the goal of this work was to inform policymakers and government leaders as to how the nation's laboratories can better respond to future public health emergencies.
Failure to diagnose early COVID-19 patients impeded efforts to detect local transmission and allowed the virus to spread
The analysis focused specifically on the laboratories operated by U.S. state and local governments. These public health laboratories are important resources—the front line for detecting, monitoring, and characterizing a range of health threats, including infectious diseases that have the potential to cause pandemics. The state and local government-run laboratories that comprise the majority of public health laboratories also serve as the backbone of the laboratory response network (LRN). LRN laboratories are linked and employ standardized testing protocols for biological, chemical, and radiological agents to ensure quality and consistency of their results. 
Though the public may not have heard much about state and local public health laboratories before the pandemic, they play a pivotal role in establishing surveillance for infectious diseases. In the early days of the pandemic, the Centers for Disease Control and Prevention's (CDC) delay deploying diagnostic test kits to these laboratories meant that many sick Americans could not get tested. That failure to diagnose early COVID-19 patients impeded efforts to detect local transmission and allowed the virus to spread widely throughout the United States. The CDC has since written about the initial delay in deploying test kits to public health laboratories, which is important for ensuring that similar mistakes are not repeated.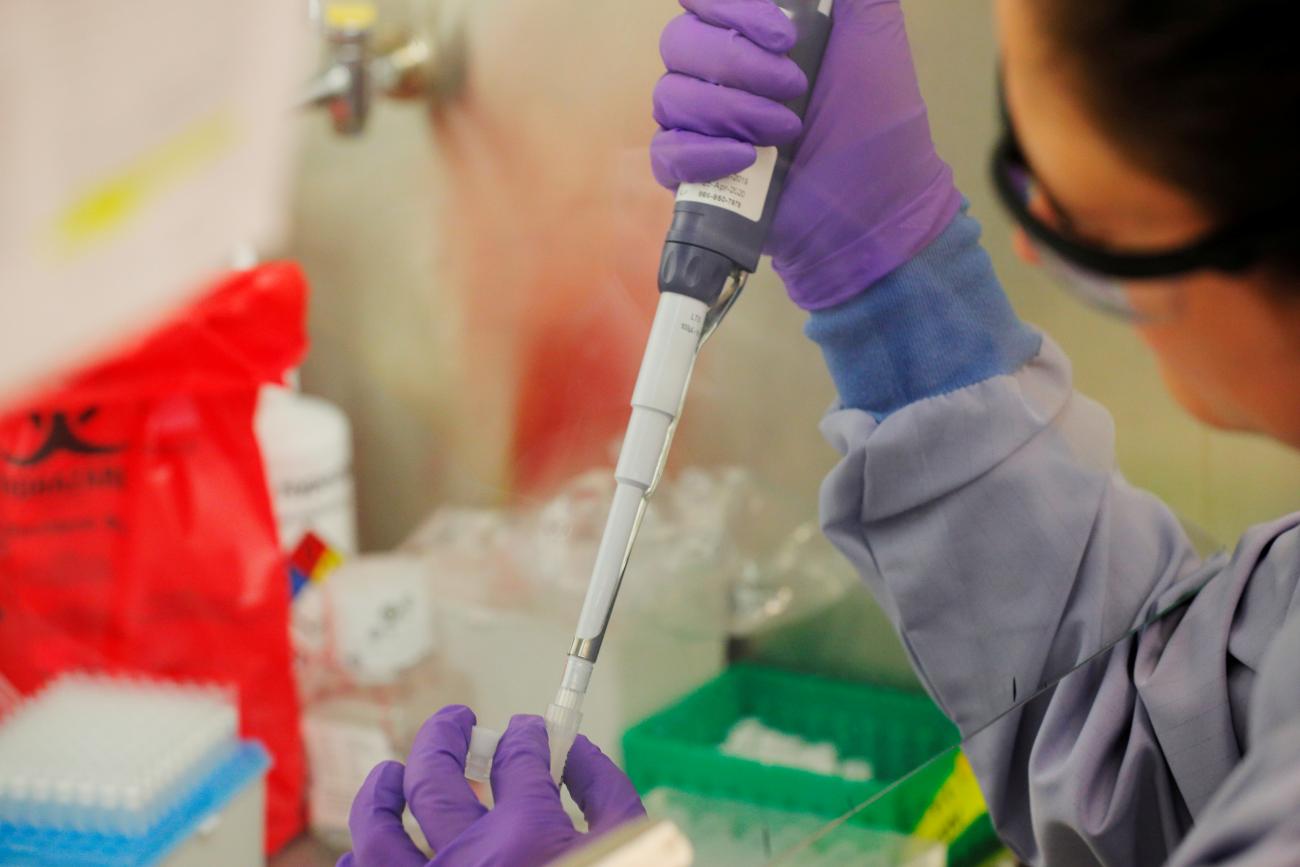 However, we learned from speaking with public health laboratory personnel that the United States faced many more testing challenges that have not been as well-analyzed as the initial test kit debacle. The rapid surge in demand for testing left laboratories scrambling to find supplies, equipment, and staff to meet these needs. Though the global shortage in testing supplies was well-documented, there was no formal mechanism to assess laboratories' supply needs and to ensure they had the testing supplies needed to conduct the level of testing expected of them. On the contrary, some laboratories reported how the federal government would periodically send materials they hadn't requested and often couldn't use, and in some instances, were dangerous. For example, some laboratories received moldy test tubes and viral transport media that let off dangerous cyanide gas.
The changing role of public health laboratories during the pandemic brought challenges. Though public health labs were initially the first places able to diagnose sick patients, as more private clinical and academic laboratories became capable of testing, the specific role of public health laboratories became less clear. Unofficially, many public health laboratories shifted their work away from large-scale diagnosis to focus on surveillance-based testing and, eventually, genomic sequencing. But this shift was not directed or coordinated by a national public health entity. It also left public health laboratories conflicted on how to maintain equipment and supplies acquired during the emergency and potentially necessary during the next emergency—without sustainable use plans or funding.
While public health efforts to track and reduce transmission of the virus hinged on having an accurate and timely diagnosis of infections, public health laboratories were, at times, undermined by their political leadership. Laboratory staff reported a general fear of unjustified termination by government leadership if they expressed any lack of support for strategic choices by officials—regardless of the scientific soundness of those decisions. In one extreme example, a governor negotiated a multi-million dollar testing related contract without consulting the laboratory for input.
Some laboratories received moldy test tubes and viral transport media that let off dangerous cyanide gas
Unsurprisingly, the stress of responding to a protracted public health crisis contributed to burnout and attrition among public health laboratory staff, speeding up retirement timelines for some and instigating career changes for others. Prior to the pandemic, public health labs experienced shortages of qualified staff, due in part to difficulty recruiting people to work in positions that were underpaid relative to private laboratories. Pandemic-related increases in staff turnover have further eroded the readiness of the nation's laboratories for future health threats.
In short, many of the United States' challenges stemmed from the absence of a national testing strategy that would have defined its specific testing needs, identified existing resources available to address those needs, and put in place a plan to continuously assess and plug gaps in existing capacities. It was widely acknowledged by government officials that testing represented a critical first step in trying to slow the transmission of the virus. It was similarly known throughout much of the pandemic that existing testing efforts were inadequate to meet demands and to support public health efforts to control the spread of the virus. And yet, a clear plan was never developed to guide the work of laboratories and to ensure that they had what they needed in order to achieve these goals.
The absence of a clearly defined testing strategy has consequences beyond the COVID-19 pandemic. As seen in the U.S. response to monkeypox, delays in ramping up testing capacity and ensuring that patients have access to accurate and timely test results is still an issue. Once again, policymakers and public officials should understand these shortcomings and ensure that adequate testing strategies that can guard against future public health emergencies are put in place.