Forty years ago this spring, the Centers for Disease Control and Prevention (CDC) reported the first cases in the United States of what would later be known as HIV/AIDS. Over that time, more than 32.7 million people around the world have died from AIDS-related illnesses. But, thanks to the unrelenting efforts of a global community of advocates, policymakers and research volunteers and scientists, we now have medicines that not only allow those living with HIV to lead long lives but also to prevent the spread of the virus.
While progress marches on for many, however, some women and girls continue to be left behind.
In the early days of the epidemic, we knew that HIV was devastating communities of men who have sex with men, but it quickly became clear that the virus would also be a major threat to women's health. Indeed, by 1988, the number of women living with HIV/AIDS in sub-Saharan Africa exceeded that of men
32.7 M
More than 32.7 million people around the world have died from AIDS-related illnesses
Today, HIV/AIDS is the leading cause of death globally among women ages 15-44 and a major contributor to death and disability among pregnant women and mothers. New HIV infections worldwide have declined since the peak in 1998, but they continue to occur at an alarming rate among women and girls. In sub-Saharan Africa, nearly 60 percent of all new adult infections are among women and each day nearly 1,400 women and girls acquire HIV. Simply put: women, especially in sub-Saharan Africa, still bear the burden of the epidemic.
Much of this is due to gender inequities, which limit women's ability to negotiate safe sex or select when or with whom they have sex. Women are also biologically more susceptible to HIV infection through heterosexual sex than are men. And existing prevention methods — although essential to the HIV fight — are not enough to control the epidemic among women.
Condoms are highly effective but many women are unable to negotiate with their partners to use them. Some women can access and adhere to a daily regimen of oral pre-exposure prophylaxis, known as PrEP, which is highly effective, but others encounter obstacles to doing so, or face stigma taking an oral pill that is more commonly associated with HIV treatment. People living with HIV can reduce their viral load to untransmissible levels by adhering to a daily treatment regimen, but women have no control over whether their male partners start or sustain treatment.
That is why the nonprofit International Partnership for Microbicides (IPM) developed the dapivirine vaginal ring—to give women a way to reduce their risk of acquiring HIV during vaginal sex with a product they can control. Women insert the product themselves and replace it every month. Made of flexible silicone, the vaginal ring slowly releases an antiretroviral drug (ARV) called dapivirine at the site of potential infection, with minimal absorption elsewhere in the body. In efficacy trials, the ring reduced HIV risk by 35 percent and later follow-on studies suggested substantially higher risk reduction—by over half. For women who cannot or choose not to use PrEP, the ring offers them a way to reduce their risk.
The dapivirine ring's journey was not an easy one. It began at NIH with research on vaginal microbicides—topically administered products that contain ARVs but are designed for HIV prevention rather than treatment. Initial research was encouraging, but much more would be needed to realize that promise.
IPM was founded in 2002 to bring together expertise and resources to develop woman-controlled HIV prevention products. Upon receiving a royalty-free license from Johnson & Johnson to develop dapivirine as a microbicide, IPM focused on developing a discreet and user-friendly way to deliver the drug. IPM explored using dapivirine in different types of products—gels, rings, films—and ultimately turned to the same types of rings that were being used to deliver contraception or hormones and adapted them to fight HIV.  
35 Percent
In efficacy trials, the dapivirine vaginal ring reduced HIV risk by 35 percent 
The first challenge was securing sufficient funds to develop the ring and advance it through clinical studies, which might take years to complete. Traditional pharmaceutical companies are less likely to pursue development of products intended for use primarily in developing countries, due to the lack of  market incentive. IPM worked with industry and other partners and donors to build political will and share resources, scientific ingenuity, and, in turn, the risk and rewards of research and development.
To address potential bottlenecks in manufacturing capacity and speed, IPM built its own manufacturing facility to supply small-scale clinical trials of different microbicides. Because no manufacturers had previously produced vaginal rings for HIV prevention, the technology to effectively deliver an ARV from a silicone ring—and the manufacturing processes to make it—had to be engineered, and were later transferred to a commercial partner.
In many ways, this meant building the boat and sailing it at the same time. The challenges were vast—but the stakes were and continue to be higher for women.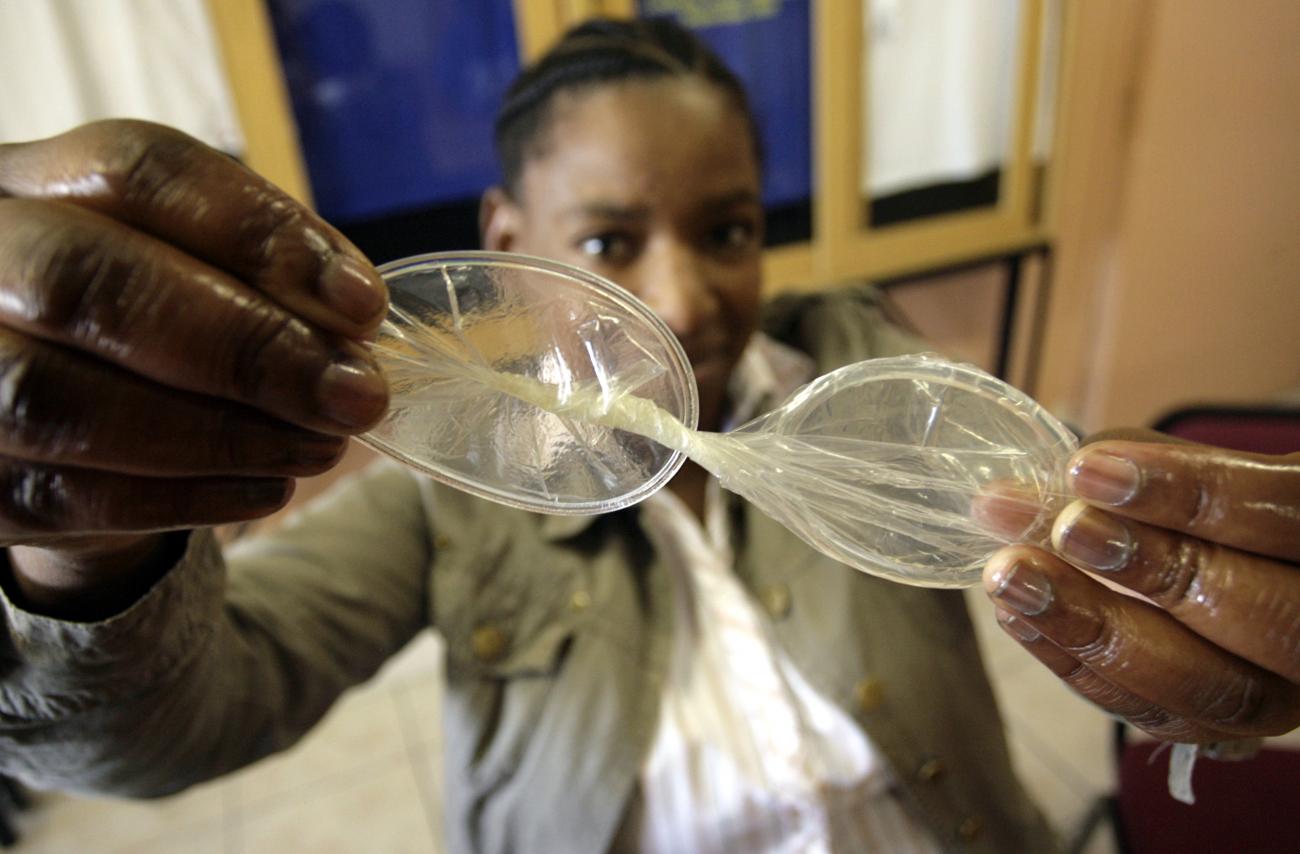 After decades of work, the effort has paid off. Thanks to a constellation of global partners—world-class researchers in Africa, Europe and the United States, passionate advocates, committed donors, industry and especially, the pioneering women who volunteered to participate in studies—clinical trials have shown the ring to be effective. In 2020, the European Medicines Agency issued a "positive opinion" for the product and the World Health Organization recently prequalified it, confirming that the ring meets global standards for quality, safety and efficacy. It was also recommended for women at substantial risk of HIV infection.
These steps bring the ring much closer to  regulatory approval and introduction in sub-Saharan Africa, where it is needed most. IPM hopes to receive the first country approvals in Africa this year, which means women there may begin to access it late this year.    
By putting women at the heart of research and implementation efforts and offering them prevention choices, we can help end the HIV/AIDS epidemic
Four decades after the discovery of HIV, we may finally be able to expand women's options with long-acting prevention methods like the dapivirine ring. Much work remains to ensure the ring gets to the women who need it, as part of a comprehensive HIV prevention portfolio that includes condoms, oral PrEP and in the future, long-acting injectable ARVs. All these options are necessary to control the epidemic among women, alongside efforts to address the inequities that drive the HIV/AIDS epidemic among women. Through it all, we must and will continue to involve and listen to women—because sexual and reproductive health products and services will only be truly effective when they reflect women's needs and experiences.
I am optimistic that by continuing to put women at the heart of research and implementation efforts and offering them prevention choices, we can bring the HIV/AIDS epidemic under control. The ring is just the start of placing HIV prevention in a woman's hands.