From the earliest days of the pandemic, Brazil's President Jair Bolsonaro aggressively downplayed the impact of COVID-19, often with an even greater zeal than his professed "idol," U.S. President Donald Trump. Bolsonaro dismissed the virus as "a little flu," embraced supporters at street rallies without wearing a mask, and lobbied for Brazil's national soccer league to resume play even as cases spiked. He pushed out two health ministers who insisted on taking the threat more seriously and repeatedly cast doubt on the safety of vaccines, jokingly wondering if they could turn people into crocodiles. Even as the country's death toll soared to among the world's highest, Bolsonaro urged Brazilians to "stop being a country of sissies," adding: "We are all going to die one day."  
Although countries where leaders took the virus more seriously have also been ravaged by this pandemic, health experts say the dismissive tone from Brasilia discouraged millions from taking proper precautions and fueled the virus' spread. Large crowds are seen on Rio de Janeiro's beaches and bars, and while other Latin American countries such as Mexico and Costa Rica began vaccinating their citizens, Brazil fell behind, with some saying an organized national vaccine program might not be in place until early February or even later. Brazil currently has the world's second-highest total of confirmed deaths from COVID-19 with nearly 200,000, behind only the United States, and among its highest on a per-capita basis as well. 
45 Percent
About 45 percent of Brazilians approve of Bolsonaro's performance
Yet through it all, to the shock of many observers, Bolsonaro has seen his popularity remain steady or even rise in some polls. A former Army paratrooper who built his political career around a disdain for democratic institutions and human rights, he reportedly tried to dispatch soldiers to intimidate or even close the Supreme Court as recently as June before being talked out of it by his advisers. Yet about 45 percent of Brazilians approve of his performance, according to recent polls, the highest since he took office two years ago and one of the strongest ratings among Latin American presidents, and some have wondered if the pandemic will bolster him still further. Will COVID-19 end up causing not only mass death, but long-term damage to democracy in Latin America's biggest country? Or will the antibodies - a free and vibrant press and a strong civil society, among other strengths - kick in and produce a kind of stalemate?
To begin to answer these questions, it's important to understand why Bolsonaro has not seen his popularity fall like that of many other global leaders during the pandemic. The most obvious reason is emergency payments of about $115 a month that Bolsonaro's government implemented starting in April. They reached about half of Brazil's 210 million people, one of the most generous support packages among developing countries. As a result, the share of families living on less than $2 per day fell by half and some low-income areas such as the arid northeast even saw a construction boom. After Bolsonaro's lobbying led many state governors to drop or scale back stay-at-home orders, the economy has fared much better than neighbors like Argentina or Peru where quarantines were much stricter. Brazil's GDP is believed to have only shrank by about 5 percent in 2020 - the least-worst performance among big Latin American countries.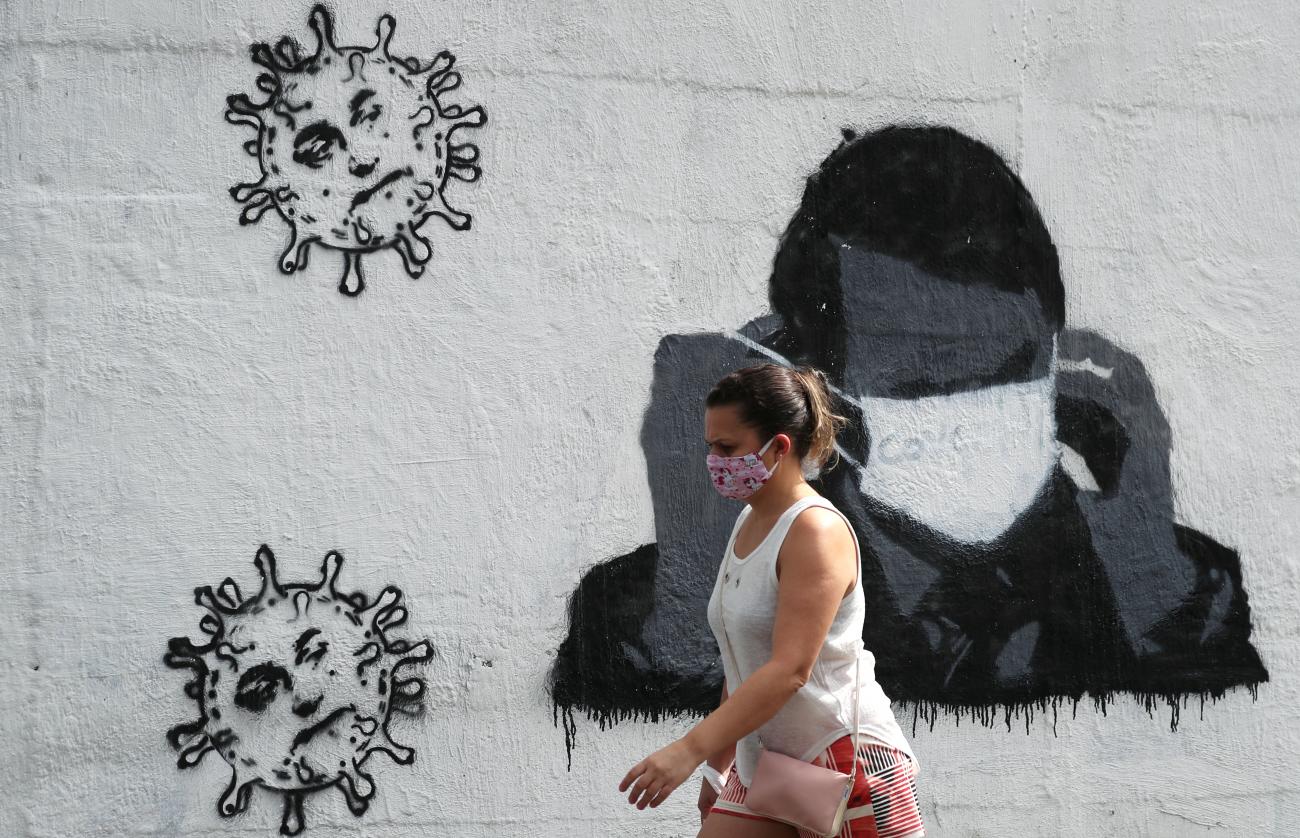 Bolsonaro has framed his opposition to public health measures as championing the working class and defending their ability to work and feed their families during the pandemic, in contrast to what he describes as "socialists" and self-interested elites who are content to work from home. This message has been amplified by a powerful propaganda network on WhatsApp and Facebook, while officials including his Foreign Minister Ernesto Araujo have spread conspiracy theories that the pandemic will lead to a totalitarian takeover. In interviews, Brazilians often describe the pandemic as a tragedy or as an act of God, and many do not attribute it to political failures. A December poll found that 52 percent of Brazilians believed Bolsonaro deserved "no blame" for COVID-19 deaths, while just 8 percent saw him as the "main person responsible." Polls suggest he is a slight favorite to win reelection in 2022.
Nevertheless, as the new year began, there were signs that Bolsonaro's power had limits - and might even be in decline. Many political analysts expected his popularity would begin to fall soon after the January 1 end of the emergency payments program, which cost more than $60 billion in 2020 and was cut to help reduce a budget deficit running in excess of 16 percent of Brazil's GDP. Roughly one-third of Brazilian families had said the program was their only source of income, and with unemployment near 15 percent, prospects for many are bleak. Most forecasts suggest the economy, stagnant for the past decade, will not recover to pre-pandemic levels until at least 2022.
52 Percent
Fifty-two percent of Brazilians believed Bolsonaro deserved "no blame" for COVID-19
It seemed possible that the popularity of Bolsonaro's conservative social agenda—including his support for military-run schools and opposition to abortion and gay marriage—might help him maintain his working-class base even amidst these serious economic challenges. But the Brazilian electorate is notoriously fickle. Former president Dilma Rousseff was one of the world's most popular heads of government in 2013, with much better ratings than Bolsonaro's today; less than two years later, after recession struck, two-thirds of Brazilians said in polls they wanted her impeached. Congress soon obliged. 
Brazil's institutions are the biggest brakes on Bolsonaro's ambitions, and the core of the country's long-term democratic health. Even when the president's popularity was at its peak, Congress, the Supreme Court, civil society and the media stood up to him and maintained their independence when needed.
Some of this reflects the decentralized nature of power in a country as big, federated, and sophisticated as Brazil. But it also speaks to Bolsonaro's chronic disorganization, and his inability to create structures and alliances that would further his ambitions (at present, he does not even belong to a political party, after angrily leaving the Social Liberal Party in 2019).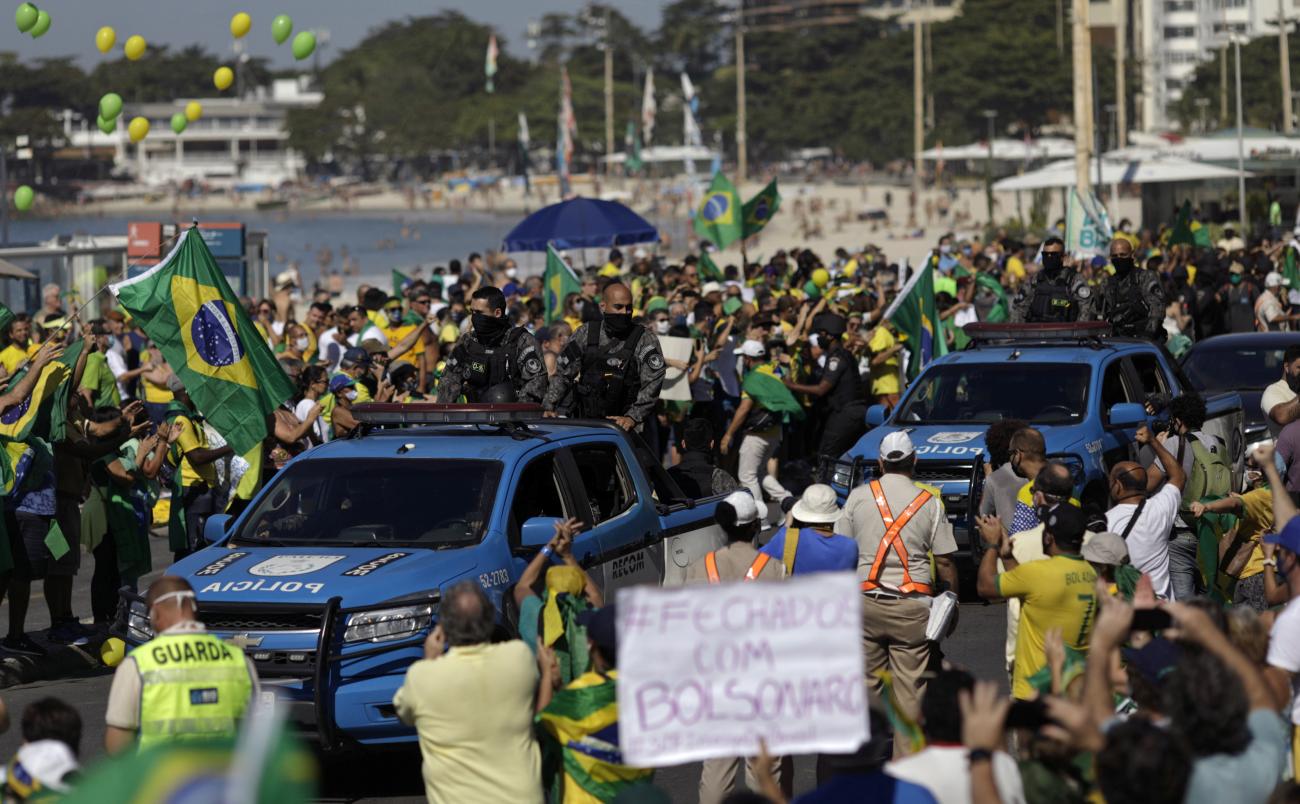 The defeat of Trump will also deprive him of his most powerful global ally and a certain amount of ideological legitimacy at home. Just as critical, Bolsonaro can no longer count on strong support from Brazil's powerful business elite, many of whom have been disgusted by his handling of COVID-19 as well as the mediocre performance of the economy prior to the pandemic. Without their consent, a further power grab that could do long-term damage to Brazilian democracy is highly improbable.    
Recent events have shown us how quickly the world, and certainly Brazil, can change. The rollout of the vaccine seems likely to define 2021, and so far Brazil is lagging regional peers like Mexico and Costa Rica in its speed of distribution. But at least for now, Brazilian politics looks like a stalemate - with Bolsonaro popular enough to stay in power, yet not sufficiently popular to accumulate more (and potentially do lasting damage to democracy). Incredible as it may seem, it remains unclear whether a once-in-a-century pandemic that has caused death and suffering on such a massive scale will have any significant effect on Brazilian politics over the long term.