In Afghanistan, children are dying due to measles outbreaks. According to UN estimates, there will be 1.1 million severely malnourished children in Afghanistan in 2022 who are particularly at risk of dying from the disease. However, two doses of the inexpensive, highly effective measles vaccine prevents infection, illness, and death. The major challenge to measles prevention in Afghanistan has been a failure to reach all children.
Between January and August 2022, 65,470 suspected measles cases and 367 measles deaths were reported in Afghanistan; this likely represents an underestimate, as causes of illness and mortality are not systematically recorded by the public health system.
1.1 M
The UN estimates 1.1 million Afghan children will be severely malnourished in 2022, putting them at risk of measles
While measles may masquerade as a benign illness in high-income countries that have successfully eliminated the disease through childhood vaccination programs, measles can kill infants in countries such as Afghanistan that have fragile primary health care (PHC) systems. Measles deaths can occur due to primary infection or secondary infections and complications including diarrhea, pneumonia, and encephalitis. Malnutrition leaves a person more vulnerable if infected and is an important risk factor for developing more severe measles complications and death.
Even if a child survives a case of measles, research shows that they may experience a phenomenon known as "immune amnesia" which wipes out existing immunity to other previous illnesses, leaving them even more susceptible to subsequent infections.
Measles is one of the most contagious viruses in humans: one person with measles can infect 90 percent of close individuals who are not immune. Because of this, measles outbreaks rapidly spread among unvaccinated populations and can quickly overwhelm weakened PHC systems. When measles occurs in an area, it is a warning sign that signals the community is unimmunized, indicating places where other vaccine preventable disease outbreaks might also erupt. In fact, these measles outbreaks can be effectively used as a program indicator for identifying areas with weak immunization services that need strengthening. Measles outbreaks test the resiliency of PHC systems and highlight limitations of access to basic health care.
The Immunization Agenda 2030: A Global Strategy to Leave No One Behind (IA2030), endorsed by the World Health Assembly in 2020, emphasizes using low measles vaccination coverage and high measles incidence as signs, in a sense, to identify communities and age groups that are un- or under-immunized.  In these communities and locations, focused efforts are needed to strengthen PHC systems to deliver immunizations in order to provide protection from vaccine-preventable diseases and sustain measles elimination.
Measles is one of the most contagious viruses in humans—one person with measles can infect 90 percent of close individuals who are not immune
Root causes of large and disruptive measles outbreaks, like the one currently happening in Afghanistan, can be traced to health systems that fail to vaccinate large numbers of children. In 2001, after 25 years of armed conflict, the Afghan government changed hands, and the new administration inherited an almost fully incapacitated health infrastructure. At the time, measles was highly endemic—the virus was continuously circulating among the population due to extremely low routine measles vaccination coverage for decades. In 2001, one in four children died from all causes before reaching five years of age, and a district-level survey found that 15.7 percent of all childhood deaths were caused by measles.
While long-term planning for the rehabilitation of essential services such as routine immunizations was undertaken, the donor community urgently banded together to conduct much needed periodic measles vaccination campaigns, using WHO-recommended strategies. The campaigns, implemented in phases across several years, consisted of several days of intensive mass vaccination of young children through active community engagement and search for children. These efforts reached nearly 12 million children in 2002, and more than 5 million children in 2003, and averted an estimated 301,000 measles deaths during the decade that followed; for every $1 million dollars spent, 42,000 measles deaths were averted by the campaigns. The strong coordination and adequate resources that were made available (vaccinator trainings, logistics apparatus, vaccines and syringes, and intensive advocacy) led to timely implementation of strategies, increased vaccination coverage, decreased measles cases, and helped build the technical capacity of public health staff at various levels of war-torn Afghanistan.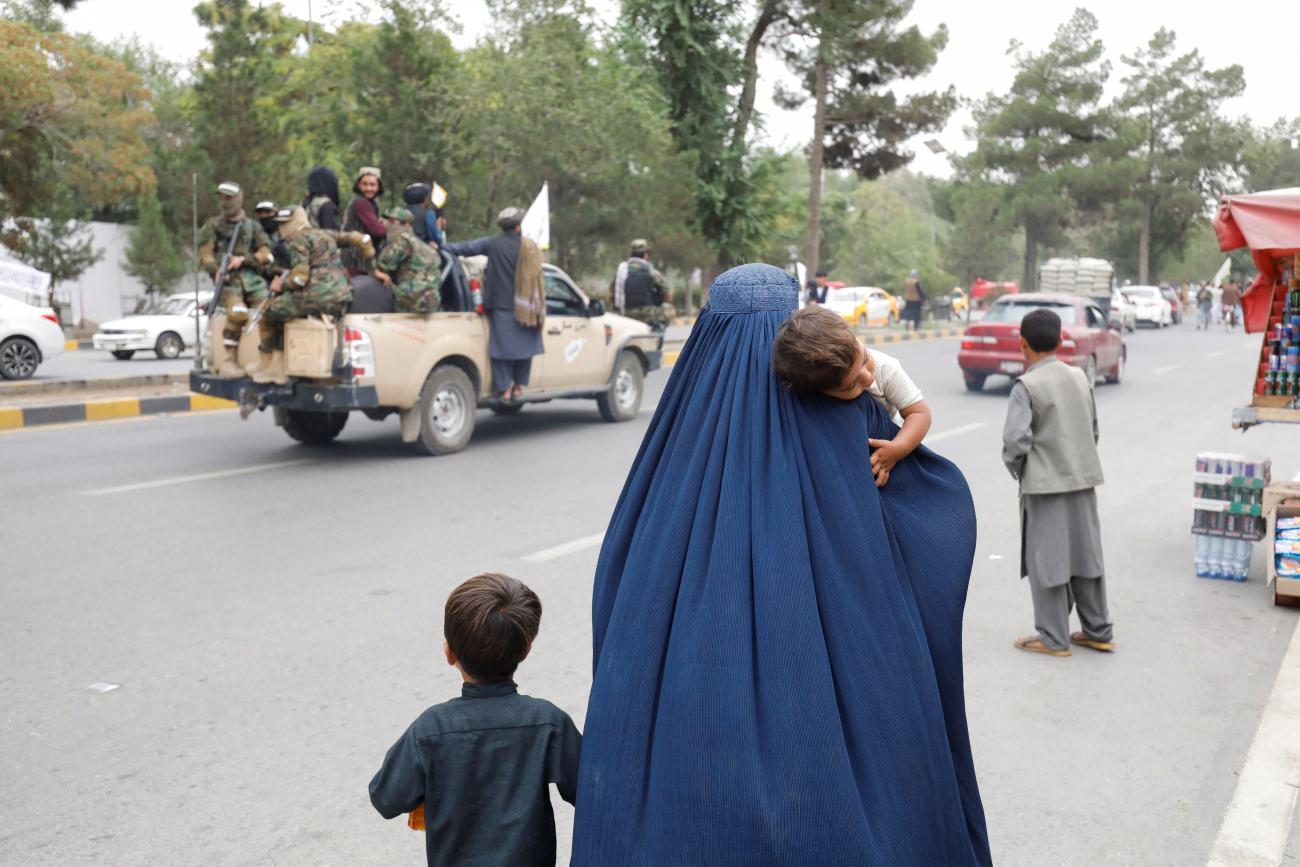 Two decades later, Afghans find themselves in a similar situation with another change in central authority and an urgent need for a nationwide measles vaccination campaign amid an increasingly complex humanitarian emergency. The current emergency is categorized by widespread poverty (more than half the country's population lives below the poverty line), a mass exodus of skilled workers including health-care workers, an influx of returnees from neighboring countries, and movement of internally displaced populations. Additionally, Afghanistan is facing the worst drought in 27 years, and over 50 percent of children under the age of five are facing acute malnutrition.
Compounding these issues, the most recent nationwide estimates of coverage with the routine first and second doses of measles-containing vaccine were 63 percent and 44 percent, respectively—well below the target of greater than 90 percent coverage. Following the most recent nationwide measles campaign in 2018, reported measles cases were relatively low in 2019 and 2020. Continued low routine vaccination coverage, coupled with a four-year gap in critically needed periodic nationwide vaccination campaigns, has predictably caused a rapid accumulation of large numbers of measles-susceptible children. This increasing, large measles-susceptibility has provided continuous fuel for the current deadly outbreak that started in 2021 and continued with sharp increases in cases and deaths in 2022.
Drought, food insecurity, and high rates of malnutrition amid an ongoing COVID-19 pandemic in Afghanistan have further challenged an already overwhelmed fragile PHC system, resulting in an exponential rise in measles cases across all provinces. There have also been some reports that the donor-supported, Afghan government-run "Sehatmandi" project—which includes 96 hospitals providing major support to the PHC system—has been severely affected. WHO is continuing to mitigate these effects by keeping the facilities functional. UNICEF is also trying to provide support for nutrition services, but factors such as Afghanistan's harsh, cold winters, and indoor crowding in poorly ventilated settings combined with limited access to primary health care have further catalyzed the spread of measles.
A recent health survey shows a direct link between geographical areas of lower vaccination coverage and poor socioeconomic status of the population, highlighting the stark inequities in coverage and the higher risks of large disruptive outbreaks among those communities. This year's Ramadan and Eid mass congregational celebrations may have amplified the outbreaks. Social conditions that potentially intensify virus exposure may inadvertently lead to preventable mortality.
While the challenges for Afghanistan may seem overwhelming, a simple, cost-effective preventive tool, the measles vaccine, should be used to control the current outbreak in order to eventually eliminate the disease. An outbreak response campaign covering 1.2 million children in 48 high risk districts was conducted this year during March 12-18, and another outbreak response is planned to cover 1.5 million children in 85 additional districts starting the first week of September. Since the last nationwide preventative campaign occurred nearly four years ago, implementation of the next periodic nationwide measles vaccination campaign is urgently needed without further delay; that campaign is tentatively planned to start in either October or November 2022 covering the nearly 7.1 million children ages 6 to 59 months in the country.
In this crisis, an opportunity exists to restore essential routine immunization services, and to enhance surveillance, by strategically using resources through the Measles and Rubella Initiative (M&RI) partners. A well-coordinated approach could use the existing response infrastructure in Afghanistan which was built over the years by the Global Polio Eradication Initiative. Despite humanitarian challenges, Afghanistan saw a decrease in reported poliovirus cases in 2021 compared with 2020. Vaccination and disease surveillance activities should be prioritized where polio eradication and measles elimination programs can be coordinated and synergized. Efforts such as this will strengthen the quality and coverage of routine immunizations and campaigns.
Disruptions to essential health services caused by the COVID-19 pandemic, including routine childhood immunizations, are deeply concerning—and dangerous. WHO estimated that the COVID-19 pandemic led to the postponement of twenty-nine measles campaigns worldwide by May 2020; six of those campaigns currently remain delayed. Due to declines in vaccination coverage and delayed campaigns, measles outbreaks are already occurring in many countries, including regions where the disease was previously controlled or eliminated.
The last nationwide measles vaccination campaign in Afghanistan occurred in 2018. Now, the consequences of late funding and delayed implementation of measles campaigns are very real. In areas with suboptimal vaccination coverage, measles susceptibility steadily increases every day, and campaigns should be implemented on time before the level of susceptibility in the population hits the known threshold for a potentially large outbreak. To prevent outbreaks, campaigns are needed before the number of measles-susceptible children less than 5 years of age reaches the number of children born in a given year; generally, every two to four years, largely depending on the level of routine vaccination coverage.
15.7%
In 2001, one in four children died before reaching age five, and 15.7 percent of all child deaths were caused by measles
Recognizing the increased risk for measles outbreaks not just in Afghanistan, but worldwide, the U.S. Centers for Disease Control and Prevention, along with the WHO and other M&RI partners, developed the Measles Outbreak Strategic Response Plan (MOSRP), a comprehensive strategy for responding to potential upcoming outbreaks. The plan outlines a framework to mobilize resources for timely interventions that control large outbreaks and limit morbidity and mortality, especially in children. However, adequate resources have not materialized and implementation of the MOSRP remains underfunded. Established risk assessments support proposed evidence-based risk mitigation activities. On-time, well-planned, high-quality immunization campaigns—targeting zero-dose children—are essential to resume progress toward measles elimination.
The COVID-19 pandemic has shown that a highly contagious disease can spread widely and quickly. Measles, too, can move fast and find pockets of zero-dose and under-immunized children, as it has in Afghanistan, causing deaths that were preventable. Investing significantly higher appropriated annual resources for global disease detection, continuing to build sustainable global health security capacities, and fully resourcing implementation of the MOSRP and IA2030 strategies will make further progress toward disease elimination and the eventual eradication of measles and other vaccine-preventable diseases.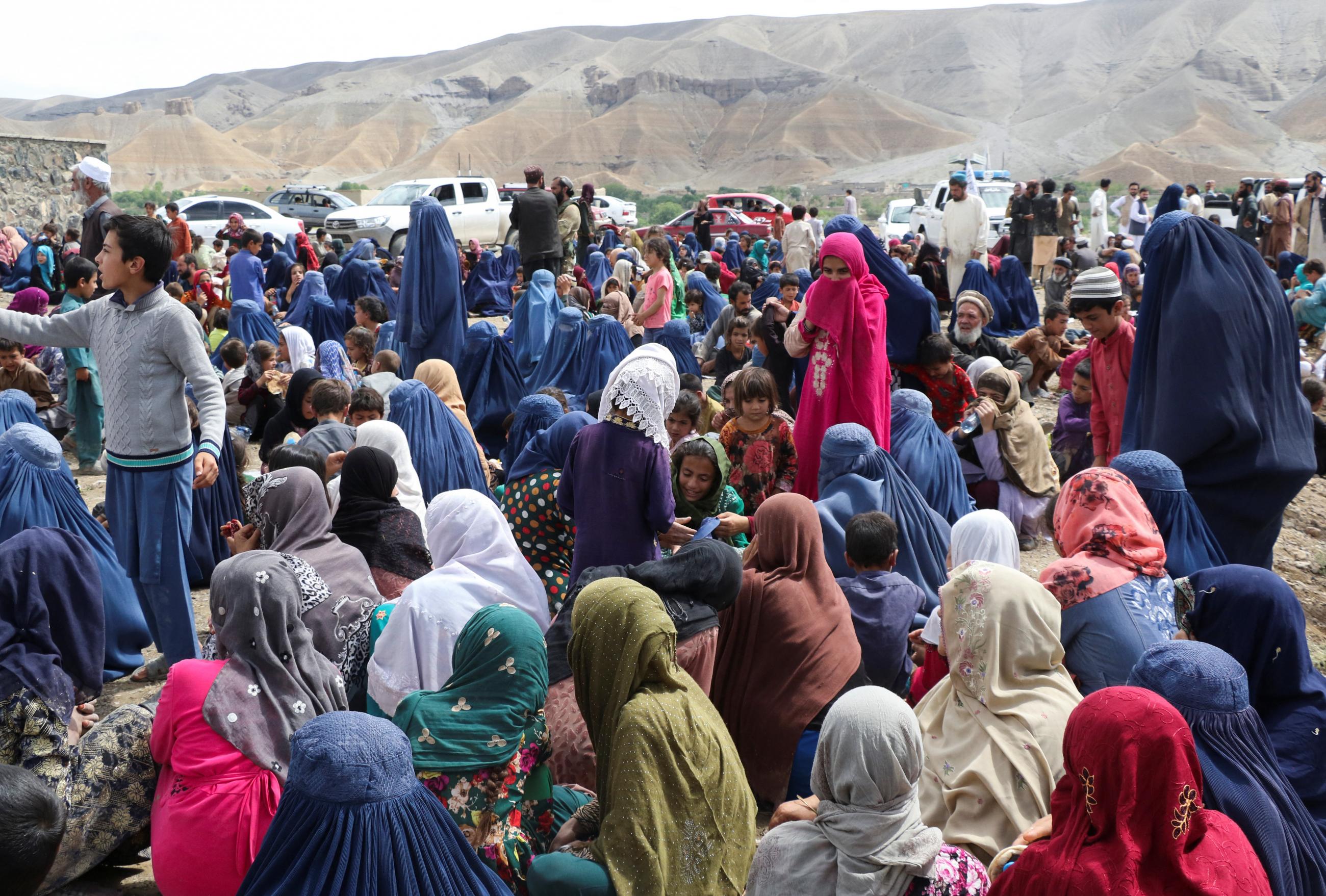 Authors' disclaimer: The findings and conclusions in this report are those of the authors and do not necessarily represent the official position of the Centers for Disease Control and Prevention.