On August 17, sitting in front of a black and white flag—the old flag of the Taliban, the new flag of Afghanistan—Zabihullah Mujahid delivered the Taliban's first official press conference as the new governing authority of Afghanistan. As the group's spokesperson, he tried to assuage fears. He pledged the new regime would respect women's rights and show amnesty to those who had served as interpreters or worked with the old government. He insisted that "there's a huge difference between us [the Taliban], in comparison to 20 years ago. There will be a difference when it comes to the actions we're going to take."
Though many, including Afghans, have rejected the pledge as an empty public relations effort, it is worthwhile reflecting on one area of undeniable triumph in Afghanistan over the past twenty years: health. Since 2001, average life expectancy in Afghanistan has increased by 8.5 years, and there have been substantial gains in nearly every area—infectious and noncommunicable diseases alike and in maternal and child health as well. Yet, these hard-won achievements of the last two decades may not survive the upheaval occurring in Afghanistan unless the Taliban and international community prioritize the continued well-being of all Afghans into the future.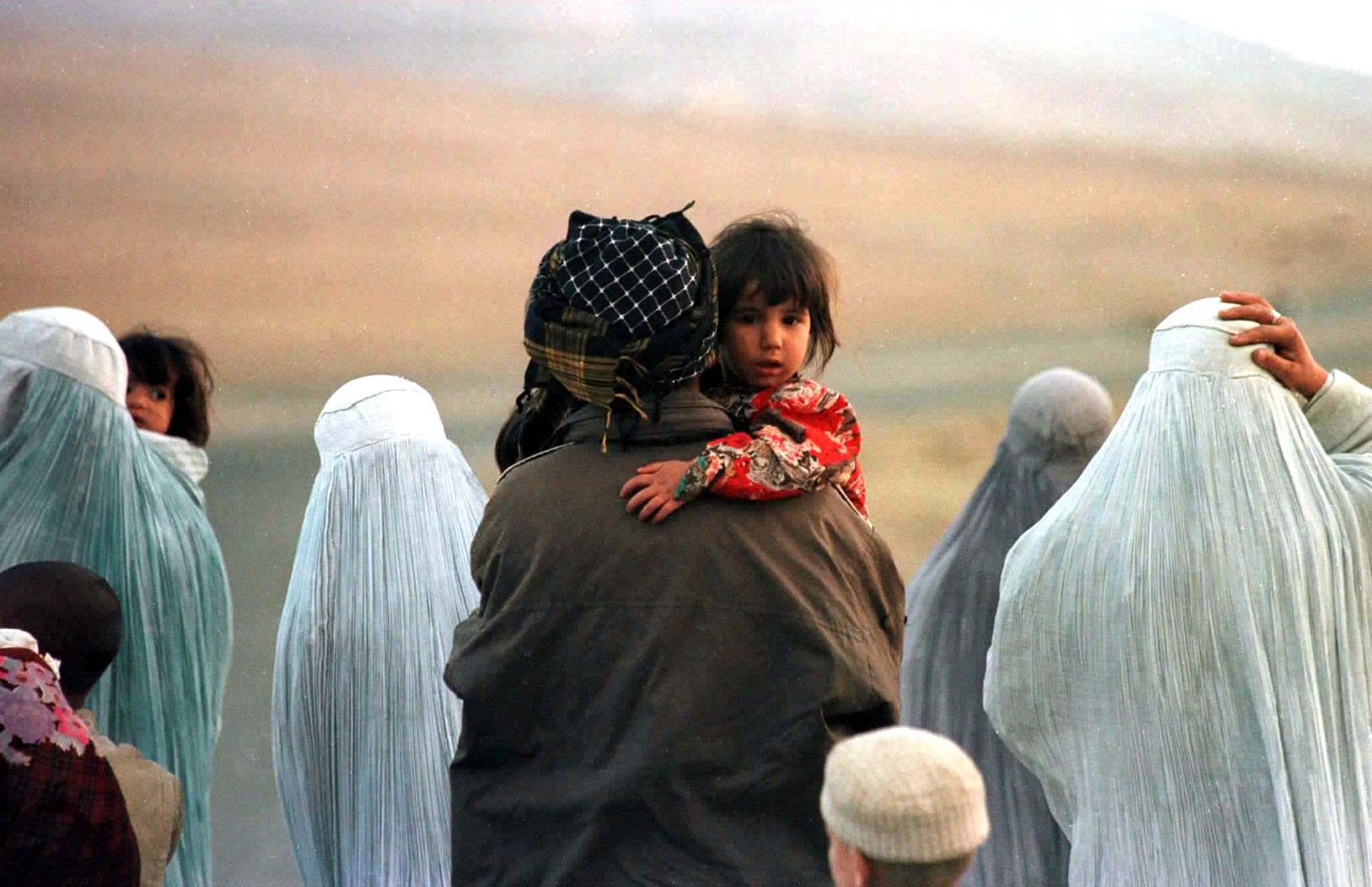 The Taliban's Attack on Health
When the Taliban seized control of Afghanistan in 1996, the country was reeling from years of conflict with the Soviet Union and civil war. Hospitals, water and sanitation infrastructure, and basic infrastructure had been destroyed [PDF] across the country. Yet, the Taliban government did not rebuild health systems or invest in population health. In fact, the Afghan government spent less than $15 million, or less than $1 per person, on health annually during the five years of Taliban control.
But more than deprioritizing health, the Taliban took actions that worked against it. The government issued decrees segregating medical facilities by gender and barred women from accessing non-emergency care at all but one hospital in Kabul. The Taliban publicly ridiculed and cast doubt on medical professionals, and, prior to its overthrow, the Taliban reportedly planned to purge all civil servants, including doctors and paramedics, who had ties to the previous communist government. The number of physicians per million people in Afghanistan dropped to just 110 in 1997.
"But more than deprioritizing health, the Taliban took actions that worked against it"
On the eve of the U.S. invasion of Afghanistan in 2001, the country's public health system was in shambles. International relief organizations were providing nearly 70 percent of health services in Afghanistan, and health outcomes for women and children were among the worst in the world. Moreover, a combination of drought, international sanctions, and civil conflict had caused malnutrition rates to skyrocket—particularly among children. Additionally, only an estimated 13 percent of Afghans had access to clean water, which increased infectious disease spread and hampered the ability of health-care facilities to offer treatment. 
Importantly, the Afghan government and local groups also increased investments in health. Afghanistan's flagship health effort was the Basic Package of Health Services—a package of essential health services at a cost of $4.50 per person, prepared and implemented by aid donors and the Afghan government. The government increased its health spending per person from $0.50 in 2001 to $2.75 in 2017 and, working in partnership with national and international nonprofit organizations, extended more health services throughout the country. Afghan community health workers (CHWs), more of whom were women, played a particularly essential role in expanding those investments to Afghans. Especially in rural areas and often in the face of lagging bureaucracy, rising violence, and insufficient supplies, CHWs served as primary care providers, a liaison between communities and health-care facilities, and community developers. While challenges to gender-equitable care remain, CHWs notably helped make care more accessible to women.    
Increased international and domestic investments in health spurred substantial decreases in mortality across most major causes of death, particularly infectious disease, maternal, and neonatal disorders. One Lancet study found that from 2003 to 2015, Afghanistan's child mortality fell by an estimated 29 percent. Similarly, an analysis of survey data in the BMJ found that maternal deaths from childbirth fell by nearly half from 2005 to 2017.
For infectious diseases, greater access to treatment and infection prevention helped reduce mortality. In Kabul, for instance, the treatment success rate for all forms of tuberculosis more than doubled from 2009 to 2015, and incidence of malaria decreased by 72 percent from 2002 to 2018.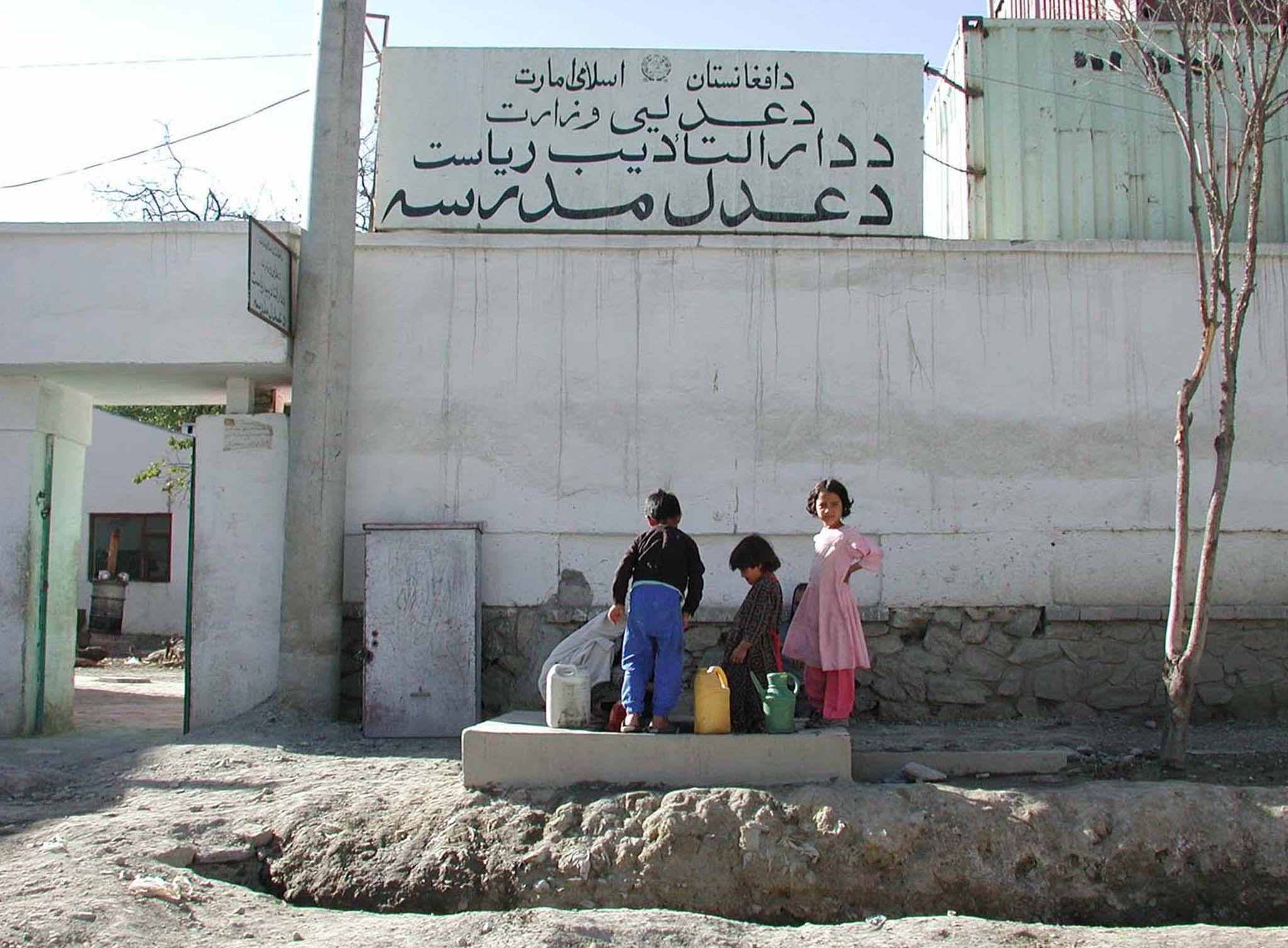 More Aid Brings Better Health
After the United States and coalition forces removed the Taliban from power in the fall of 2001, the country's health situation began to change following foreign and domestic investments in health.
From 2001 to 2018, development assistance for health increased to more than fourteen times what it had been during the Taliban's rule. The United States and some European countries have provided millions in aid—initially focusing on health system strengthening and newborn and child health, but soon expanding to prioritize maternal and reproductive health. Through 2018, maternal and child health remained top priorities for Afghanistan's major donors.
Significant progress was also made in reducing deaths due to cancers, cardiovascular disease, and other non-communicable diseases (NCDs) too. In 2011, the Afghan Ministry of Public Health identified NCDs as a major health challenge and, the following year, established the National NCD Control Department. NCD mortality rates have fallen since the end of Taliban rule, along with risk of premature death [PDF] due to NCDs for both men and women. Diabetes is a notable exception to these downward trends, which may be due to increasing obesity prevalence and national health authorities' focus [PDF] on the treatment of other NCDs, such as cancer and cardiovascular disease.
Progress Against a Backdrop of Violence
Despite the broad progress in health in Afghanistan since 2002, the annual mortality rate for all injuries in Afghanistan has remained relatively stable, driven by conflict, terrorism, and violence. Although deaths from terrorism and conflict immediately following the Taliban's ousting in 2001 fell sharply, they have surged in recent years, particularly after NATO's withdrawal in 2014. In 2017, Afghanistan was even ranked as the deadliest country in the world for terrorism. U.S. and NATO airstrikes and U.S.-supported armed militia groups have also caused significant loss of life and injury among Afghan civilians.
Sadly, the toll of violence is only worsening in the country. In July 2021 alone, World Health Organization-supported medical facilities across Afghanistan treated more than three times as many conflict-related cases than they had treated in all of 2020.
The Future of Afghan Health
Despite the gains in Afghan health over the past two decades, with the U.S. military withdrawal and Taliban takeover, the future of the country remains uncertain. If the efforts of the Taliban to impede polio eradication are any indication, the outlook may be grim; 85 percent of recent polio cases in Afghanistan have occurred in areas inaccessible due to Taliban control. The WHO has also warned that rising displacement, health service disruptions, conflict, and delays in vaccinations could deepen the country's COVID-19 crisis. Meanwhile, Western nations are already exploring sanctions and cutting off financial assistance, creating fear that Afghanistan's fragile and still foreign aid-dependent health-care system could collapse, regardless of Taliban action.
85 Percent
85 percent of recent polio cases in Afghanistan have occurred in areas that are inaccessible due to Taliban control
Afghanistan sits at a health crossroads. How the Taliban and the international community respond will preserve or reverse twenty years of health gains for 38 million people. Failure to maintain international support for health programs and a return to the Taliban health policies of 25 years ago will cost lives. As the Taliban, and foreign governments navigate the post-U.S. occupation era in Afghanistan, they must prioritize the health and well-being of all Afghans, lest decades of hard-won progress be lost.