Last month, health leaders and policymakers gathered in Geneva for the 75th World Health Assembly (WHA). Many items of vital importance were on the agenda, ranging from pandemic preparedness to climate change to human rights against the backdrop of a new war in Eastern Europe. One topic in particular dominated discussion during WHA side events: surgical care.
This year at WHA75, the global surgery community made its presence known—on the ground and online. More than half of the conversation on Twitter from the WHA stemmed from the global surgery community. This viral enthusiasm mirrored endeavors at Geneva's multiple side events which brought core surgical dilemmas to light with the aim of developing sustainable solutions.
Recently, surgeons have stepped into high-level policy positions
These efforts are often led by surgical societies, not-for-profits, or academic groups such as the Global Surgery Foundation (GSF), the Global Alliance for Surgical, Obstetric, Trauma, and Anesthesia Care (G4 Alliance), the Program in Global Surgery and Social Change (PGSSC), and the World Federation of Societies of Anaesthesiologists (WFSA).
Recently, surgeons have stepped into high-level policy positions. Coupling their first-hand understanding of the need for surgical care with their ability to emphasize the need for surgery as a component of key health policy. This has led to regional and national prioritization of surgical health-care initiatives. Led by the vice presidency of the Republic of Ecuador, who is also a neurosurgeon, a WHA side event brought together the Pan American Health Organization (PAHO), the World Health Organization, health ministers, and global health experts on the same panel to push the needle toward strengthening surgical care in the Americas. 
Surgical care is indispensable to the creation of strong health systems. And the need for the prioritization of surgical care is well-established. Because of this, the global surgery community advocated to fund these efforts while in the presence of a multitude of essential stakeholders.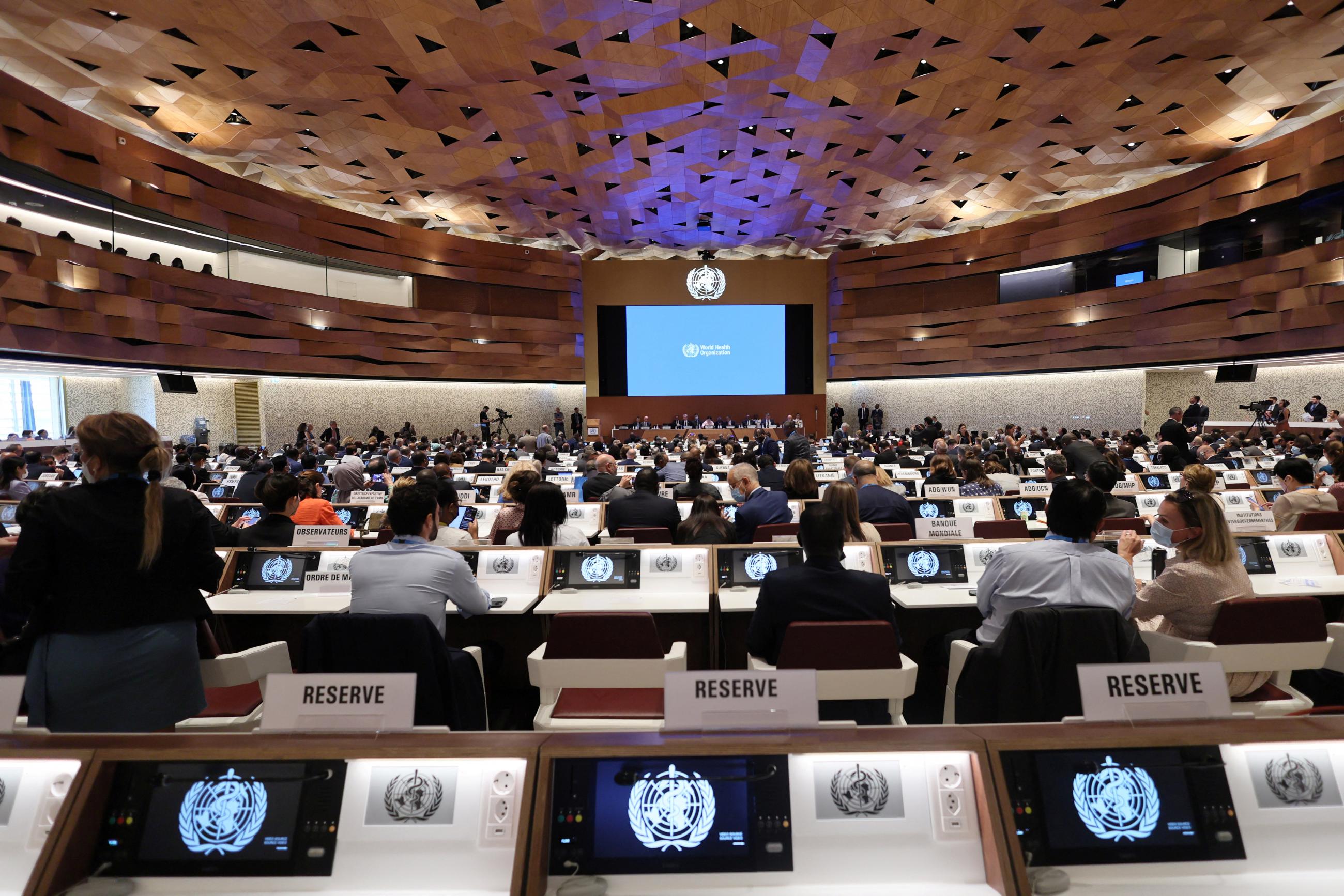 Heavy emphasis has been placed on innovation to derive novel funding streams for global surgery. The intersection of industry, NGOs, organizational bodies, country leadership, and developmental agencies around the WHA provides a unique opportunity for conversation across these venues. But global health has not historically tapped into arenas such as private capital, which, though not without its own set of costs, may be required to realize the investment the global surgery community desperately needs. 
Ranked among the most influential side events at the WHA meeting, the Global Surgery Foundation's event focused on the theme "Overcoming the Final Hurdle: Sustainable Financing" (for upscaling surgical care). And it was a huge success, inciting passion for meaningful contribution to the cause.
The uproar online, the high-level side events, the gathering of an ever-growing community, with organizations such as the G4 Alliance, home to 73 global surgery organizations, all echo the same sentiment—the global surgery movement is loud and gaining momentum. 
Top Funders Are Not Listening
Why is global surgery not a mainstay on the WHA agenda? With all of these events, the social media chatter, and at a time seven years removed from WHA68.15—which recognized surgery as an essential part of universal health coverage (UHC)—why has no actionable discourse taken place within the sphere of the WHO to further address the need for surgical care globally. 
COVID-19 has cast a looming cloud over global health policy and has made pandemic preparedness a key element encompassing much of the attention span of the WHO and a priority of WHA for the last three years. Yet, the management of pandemics and other health crises can benefit from surgical care. These types of large-scale health issues do not undermine the case for investment in surgical care; in fact, they do the opposite. 
Why is global surgery not a mainstay on the World Health Assembly agenda?
To deprioritize surgical care is a missed opportunity. The provision of surgical care is an essential component of UHC and developing surgical capacity in and of itself is a vital component of pandemic preparedness. Overlooking surgical health care development in favor of pandemic preparedness efforts contributes to the maintenance of health policy silos and prevents opportunities to harmonize efforts toward building comprehensive health systems. 
The COVID-19 pandemic unearthed supply chain deficits with oxygen depletion, equipment deficiency with ventilators, and lack of sufficiently-trained health-care providers—all of which could be addressed by task-sharing with surgical providers and could be resolved with robust investment and development of surgical ecosystems. 
In addition to the benefits of a strong surgical health system in managing COVID-19 and other pandemics that may emerge, investment in surgical care is imperative to achieve the sustainable development goals, especially in areas such as maternal health, child development, poverty, and the creation and maintenance of a strong workforce. 
We know that previous WHO-led campaigns have been successful in addressing their aims. A global vaccination program for smallpox resulted in near eradication in the modern world. Other important international campaigns that have been prioritized—predominantly focusing on infectious diseases like HIV and tuberculosis—have led to considerable decline in incidence and poor outcomes. 
WANTED: A WHO-Led Global Surgery Campaign
A WHO-led surgical strengthening campaign can produce similar change, resulting in the massive scale-up of procedures and surgical providers needed in LMICs. The inclusion of surgery, obstetric, trauma, and anesthesia care in agendas at the WHA could promote the development of frameworks for internally generated revenue streams for the procurement of sustainable financing for surgical care at the national and regional levels.
Skepticism for these types of endeavors has existed before. Even global health giants such as the late physician-humanitarian Paul Farmer, a pioneer in the treatment of multidrug resistant tuberculosis (MDRTB) and HIV in low-income settings, faced initial opposition against his mission to treat MDRTB in the poorest populations on the planet. Many entities wanted to keep the focus on disease prevention under the misguided principle that the provision of care was too expensive.
Similar rhetoric surrounds the provision of surgical care for all. However, its importance and the subsequent economic development of nations that invest in surgical care has been clearly established. Now, it is time to shift gears and dispel negative discourse in favor of positive action.   
We have seen nations embrace National Surgical, Obstetric, and Anesthesia Plans (NSOAPs) and we have seen organizations join together to support regional NSOAP expansion. During numerous side events at this year's WHA, we saw heads of state raise calls for investment in surgical health care models and we recently saw leaders in nations like Rwanda reverberate the necessity of adequate surgical provision. There is a need for funding and national prioritization across countries. There is a need for equal low- and middle-income country representation and participation at the table. There is a need for the global surgery movement to advance from a side event to an integral part of the next WHA. 
The global surgery movement stands ready and stronger than ever. Capitalizing on these incredible strides will require more recognition and support from global health allies and institutes—it will require global surgery to have a seat at the funding and policy table.