On June 7, 2019, 27-year-old Layleen Xtravaganza Cubilette Polanco died from epilepsy-related complications while detained on Rikers Island, an island in the Bronx that's home to New York City's largest jail complex. Polanco, who was arrested on charges for sex work and drug possession, was initially placed in pretrial detention in a special unit for transgender women before she was moved to solitary confinement. She was punitively segregated for 23 hours a day and neglected by officers who failed to conduct the required visual observations every 15 minutes. Polanco, who had a history of seizures, was left unobserved for three intervals of 57 minutes, 47 minutes, and 41 minutes, according to records. An urgent care doctor declared Polanco dead an hour after officers turned her body over in the cell and saw that her face was purple and blue.
Polanco's death can be traced to poor decision-making by state actors—including police, health workers, and correctional staff—at various "choice points," starting with her 2017 arrest by an undercover police officer. Polanco was placed in solitary confinement after correctional staff failed to receive adequate notice of her serious medical condition from other correctional or health staff members at Rikers, and from the local state hospital. Not only was institutional record-sharing inadequate, but protocols for screening for exclusion from solitary confinement and for the observation of people in solitary confinement were not followed.
Layleen Polanco's death can be traced to poor decision-making by state actors—including police, health workers, and correctional staff
The Rikers Island jail complex has a long history of humanitarian concerns regarding its pretrial detention population, including inadequate health care and jail-attributable injuries, illnesses, and deaths. Since 2008, Homer Venters, the former chief medical officer of New York City's jail system, has documented jail-attributable deaths on Rikers Island. In 2022, nineteen people died in the jail, up from sixteen people in 2021. For more than seven years, federal prosecutors and New York City officials agreed to reforms including the addition of a federal monitor to aid officer training, policy efficacy, and safety for people detained and working at Rikers.
Defining Pretrial Detention
Pretrial detention, sometimes referred to as remand or preventative detention, involves the state detaining people while they are awaiting trial and determination of guilt or innocence in association with alleged crimes. Jails are commonly used to detain people short-term when newly arrested, awaiting trial or sentencing, or serving misdemeanor, low-level sentences. Harms associated with pretrial detention and jails include risks to health, safety, economic security, statutory rights, and constitutional protections and presumptions. Heightened disruptions to employment, education, housing, child care, and social networks comprise further consequences.
Disproportionate harms befall populations that are socio-legally constructed as less deserving, deviant, dangerous, or criminal. The United Nations and Human Rights Watch cite how excessive, arbitrary use of pretrial detention—which places people who are not convicted in conditions often worse than prison environments for convicted people—remains a global challenge inconsistent with international human rights norms. For example, the United Nations is supporting a young Haitian man who was arrested and detained at age fifteen for three years, despite being falsely accused of stealing from a local shopkeeper.
Pretrial Detention in the United States
U.S. bail and pretrial practices and policies, which both have bipartisan support for reform, drive incarceration and undermine rights and liberties, and incur attributable harms. Inability to afford bail is a decisive factor for being incarcerated or accepting a plea bargain regardless of guilt or innocence, which raises pressing concerns for public values, namely upholding the Constitution and the law and ensuring procedural due process.
One in three people incarcerated are detained in a jail—that's more than 700,000 people on any given day in the United States. "Jail churn" aptly describes how 200,000 people weekly, and 10 million people annually, cycle in and out of U.S. jails. More than 80 percent of people being held in 2,850 U.S. local jails are not yet convicted of a crime and are legally presumed innocent. The vast majority have been arrested for nonviolent offenses.
Excessive bail and inhumane conditions, including failure to provide adequate health care, incur risks to rights and welfare. In 2021, the California Supreme Court held in In re Humphrey or in a case involving 63 year-old Kenneth Humphrey, that detaining people due to inability to pay bail incurs harmful effects on housing, employment, and a fair and adequate defense. More recently, Michigan's largest district court reformed its unaffordable bail policies and practices by curbing bail resolving a federal lawsuit filed in 2019 by American Civil Liberties Union, Legal Defense Fund, and The Bail Project on behalf of seven Black Detroit residents.
Positive evaluative evidence exists for California's Proposition 47, which supports alternatives to incarceration and helps people released from jail by subsiding supportive services, centralizing reentry resource information, addressing housing needs and associated challenges, and strengthening recently incarcerated people's connections to communities with sensitivity to trauma, violence, and co-occurring mental and physical health conditions. Similarly, researchers Emily Wang and Shira Shavit established a community-based transitional clinic consortium, consisting of forty-eight clinics in fourteen states and Puerto Rico, for people recently released from jail and prison. The Transitions Clinic Network provides primary and mental health care, health literacy support, and peer navigation of complex health and social welfare systems.
Pretrial Detention Globally
In 2020, amidst the COVID-19 pandemic, pretrial detention rates comprised 70 percent of the incarcerated population in North America, Asia, Africa, and Latin America. In response, the UN Office on Drugs and Crime (UNODC), World Health Organization (WHO), UN Program on HIV/AIDS (UNAIDS), and Office of the UN High Commissioner for Human Rights (OHCHR) issued a 2020 joint statement imploring leaders to limit pretrial detention and deprivation of liberty.
Globally, the number of people detained while awaiting trial has increased by at least 30 percent between 2000 and 2020. As of 2020, nearly three million people comprise the global pretrial population, representing nearly 30 percent of total jail and prison populations. The median pretrial population rate is 38 per 100,000 total population. Since 2000, the total pretrial population has increased by over 71 percent in the Americas, 56 percent in Asia, and 225 percent in Oceania.
From 1970 to 2015, U.S. jail populations increased more than 433 percent despite decreases in overall crime rates. The current U.S. jail incarceration rate (167/100,000) is four times Iceland's rate (38/100,000) and more than twice that of Norway's rate (74/100,000), where rehabilitation and restorative justice are prioritized.
The well known progressive correctional system in Norway may be largely an anomaly, yet it still offers lessons for other countries as an example of a system ethically and humanely balancing health and safety. The Nordic holistic model prioritizes health, safety, and welfare promotion through rehabilitation. Amend's international exchange and culture change intervention that eliminate dehumanizing practices and conditions of confinement, has improved incarcerated people and staff's health and safety in U.S. contexts.
What Drives Pretrial Detention
Contributing factors to pretrial detention globally include: criminalization of substance use; disproportionate punishment of poorer, under-resourced people and communities; excessive bail; lack of fair and speedy trials; and underutilization of diversion programs as alternatives to incarceration. The Vera institute of Justice outlines core components of diversion, including: focusing on underlying or root problems; engaging community; and centering people's humanity.
Concerns for the rights and welfare of detained people are supported by significant evidence of incarceration's adverse effects. Additionally, populations facing more stigmatization and discrimination—including people with disabilities and limited financial resources, indigenous people, and transgender women of color like Layleen Cubilette-Polanco—experience disproportionate criminal legal system contact and negative health outcomes.
Nearly a decade ago, Open Society Foundations' Justice Initiative identified pretrial detention as the most overlooked human rights crisis of our time.
There is a historic relationship between unemployment, structural racism, and incarceration rates. For instance, during the 1970s, jail and prison construction was prioritized over job creation in the United States. Crime insecurity and substandard development and governance correlate with disproportionate pretrial detention globally.  Financial insecurity also exacerbates underlying causes of criminality.
According to the United Nations, people who use drugs are disproportionately and arbitrarily detained, which violates human rights obligations, due process, and legal protections. Aggressively exporting U.S. punitive drug policies, particularly to Latin America, results in over half of incarcerated women being detained without sentencing for several years in numerous countries. Advocacy for Human Rights in the Americas suggests the war on drugs increases pretrial detention at the need for change. Brazil's custody hearing implementation ensuring appearance before a judge within 24 hours of detention is one such example of positive reform.
The United Nations Sustainable Development Goal (SDG) 16 promotes the rule of law at the national and international levels, ensures equal access to justice for all, and builds effective, accountable, and inclusive institutions at all levels. SDG Target 16.3, which promotes the rule of law and access to justice, calls for reducing "unsentenced detainees as a proportion of the overall prison population." Global UN advocacy also led to new rules for the treatment of incarcerated people (Nelson Mandela Rules) as well as women, specifically, in the justice system (Bangkok Rules). 
From a systems perspective, minimizing incarceration and attributable harms while strengthening continuous care and support within communities is less costly, disruptive, and harmful. Layleen Cubilette-Polanco's death reinforces how jails are no substitute for a social safety net rooted in equitable public safety, health, and welfare. In 2019, Polanco's family received a record settlement of $5.9 million, and was not the only Rikers' inmate's family to win a suit.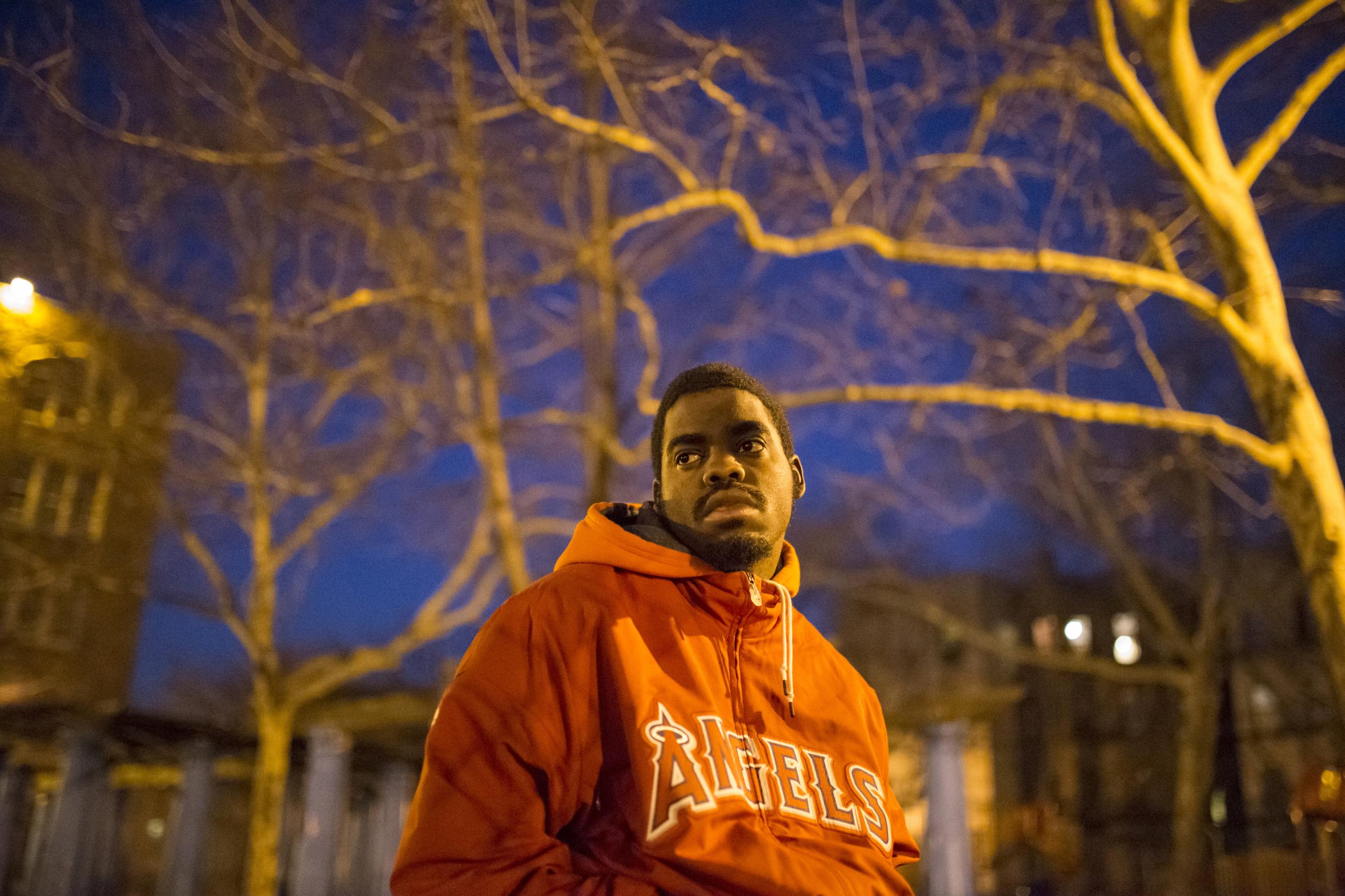 AUTHOR'S NOTE: To learn more about bail and pretrial detentions within a U.S. context, read Public Integrity's "U.S. Bail, Pretrial Justice, and Charitable Bail Organizations: Strengthening Social Equity and Advancing Politics and Public Ethics of Care."