Incarceration and climate change are often examined separately, but increasing evidence suggests policy makers and academics should address their combined negative effect on health. Both incarceration and climate are associated with poor health outcomes. Both disproportionately impact marginalized communities including Black, Latino, Asian, and Indigenous communities, as well as people living in poverty, and people with disabilities. However, until recently, the two phenomena were considered in isolation, instead of mutually overlapping challenges.
Incarceration and climate change are problems deeply rooted in historical and current structural policy choices—the results of political, economic, and racial injustices that shape political determinants of health. For example, the United States, while constituting only 5 percent of the global population, produces 25 percent of the world's CO2 emissions and boasts 25 percent of the world's incarcerated population.
16 Percent
About 1,700 U.S. prisons and 3,000 jails hold 1.8 million people, a 16 percent decrease from 2019, largely due to COVID
But First, the Global Climate Crisis
On a global scale, the climate crisis is the twenty-first century's greatest health threat. Climate change and extreme weather contributed globally to a fivefold increase in disasters over the past 50 years, and it will incur further rising temperatures, increasing in severity, frequency, duration, and unpredictability. In 2021 alone, twenty weather and climate disaster events in the U.S. caused 688 fatalities and over $1 billion in losses.
Heat, for example, is the leading cause of weather-related mortality—though it is difficult to precisely track how heat influences many illnesses. Longer, stronger, and more frequent extreme heat events will escalate climate-driven heat-related health incidences.
Incarceration in the United States
Approximately 1,700 prisons and 3,000 jails hold 1.8 million people in the United States. While this represents a 16 percent decrease from 2019, largely due to limited prison admissions during COVID-19, the U.S. is still a global leader in incarceration rates per capita. "Decarceration" efforts—which seek to reduce the number of people in prisons, jails, and detention centers nationally—have not reduced the racial inequities of mass incarceration.
People involved with the criminal legal system also disproportionately face significant health challenges before, during, and after incarceration.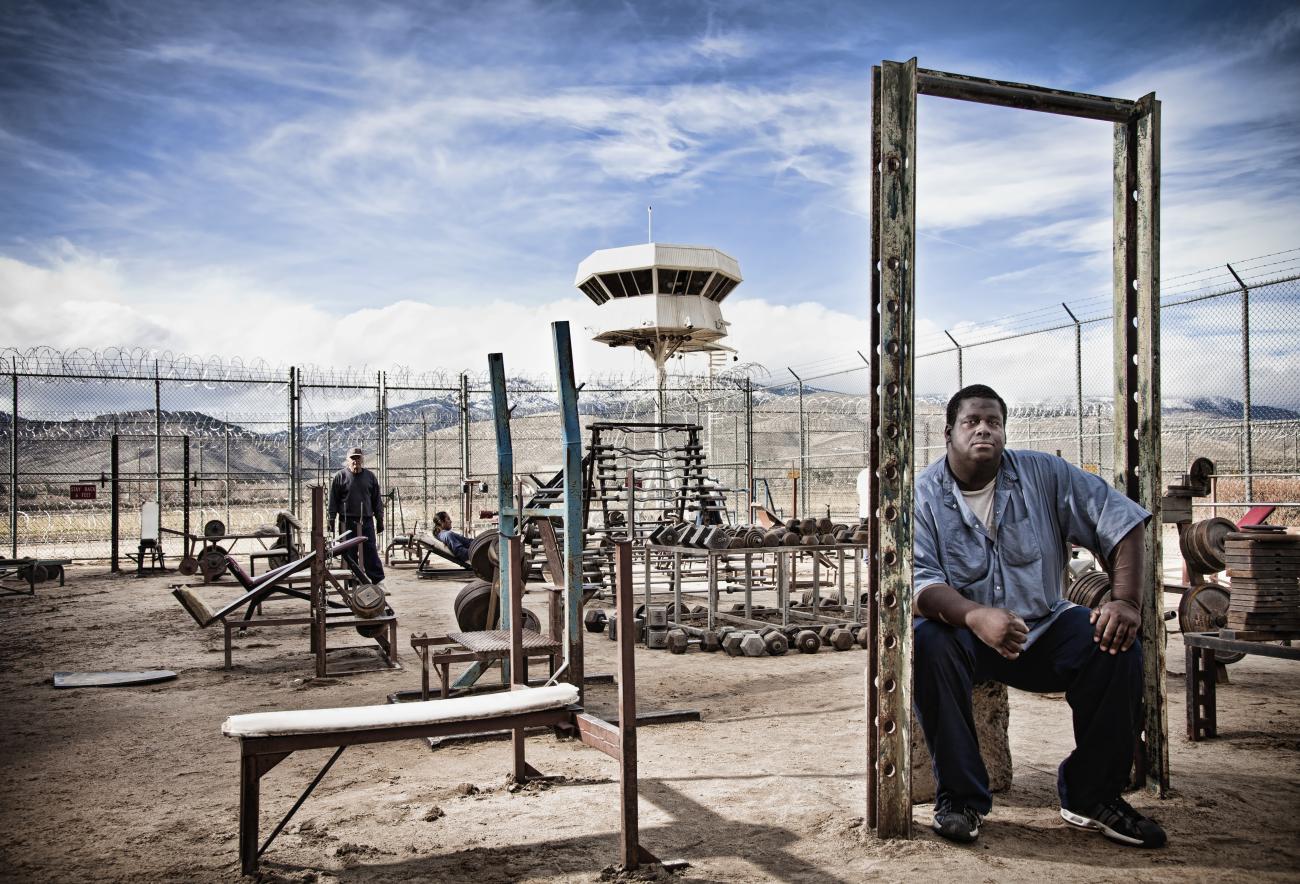 When Climate Change and Incarceration Converge
Climate change and incarceration occur in contexts in which government authority and power is concentrated, and where individual power to enact change—including mitigation, adaptation, planning, and management efforts—is limited or out of reach. This often leads to unmet basic needs among incarcerated people, including climate vulnerability. For example, during extreme heat events, individuals who are not incarcerated could adapt by visiting a local cooling center. People outside of prison systems can also stockpile medications in advance of a severe weather event, but these same acts are legally prohibited for incarcerated people.
People in prison may be disproportionately susceptible to climate-driven extreme temperatures, disasters, diseases, and displacement. Incarcerated older adults and those with mental health and neurological conditions are particularly vulnerable; people with more than one medical condition or disease, and those with limited mobility, are especially vulnerable to extreme temperatures.
Certain health conditions and prescription medications, including psychotropics, interfere with temperature regulation. Approximately 43 percent of people in prison reported a previous mental health diagnosis and 66 percent reported taking prescription medication. What's more, evidence suggests mortality risk, including suicide, increases with higher temperatures. The Vera Institute of Justice identified increases in self-harm, aggression, and conflict coinciding with higher heat indexes.
Given the high rates of comorbid conditions and accelerated aging within prison populations, addressing how health conditions and medications may increase health risks associated with extreme temperature exposure is critical. Incarcerated populations have higher rates of certain chronic diseases and mental health diagnoses, which are exclusively treated by (often inadequate) prison and jail health care.
The Eighth Amendment to the U.S. Constitution protects incarcerated people from "cruel and unusual punishment."  That constitutional protection, according to the U.S. Supreme Court, requires that prisons, jails, and detention centers provide medical and mental health care and protect incarcerated people from serious physical and psychological harm. Despite this constitutional guarantee, there is a lack of standardization, transparency, oversight, and accountability when it comes to regulating American prisons.
This failure is deadly. Heat index temperatures have been logged at higher than 150°F inside prisons. People in solitary confinement, forced outdoors, coerced to work, and in transit to court or prison may be at increased risk, as well.
No national data exists, but as of 2019, thirteen states in the hottest regions of the country do not provide universal air conditioning in state prisons, including Alabama, Arizona, Florida, Georgia, Kansas, Kentucky, Louisiana, Mississippi, Missouri, North Carolina, South Carolina, Texas, and Virginia. Although the Bureau of Prisons has adopted operational guidelines for federal prisons of 76°F for cooling and 68°F for heating, there are no other national or federal temperature regulation standards or requirements.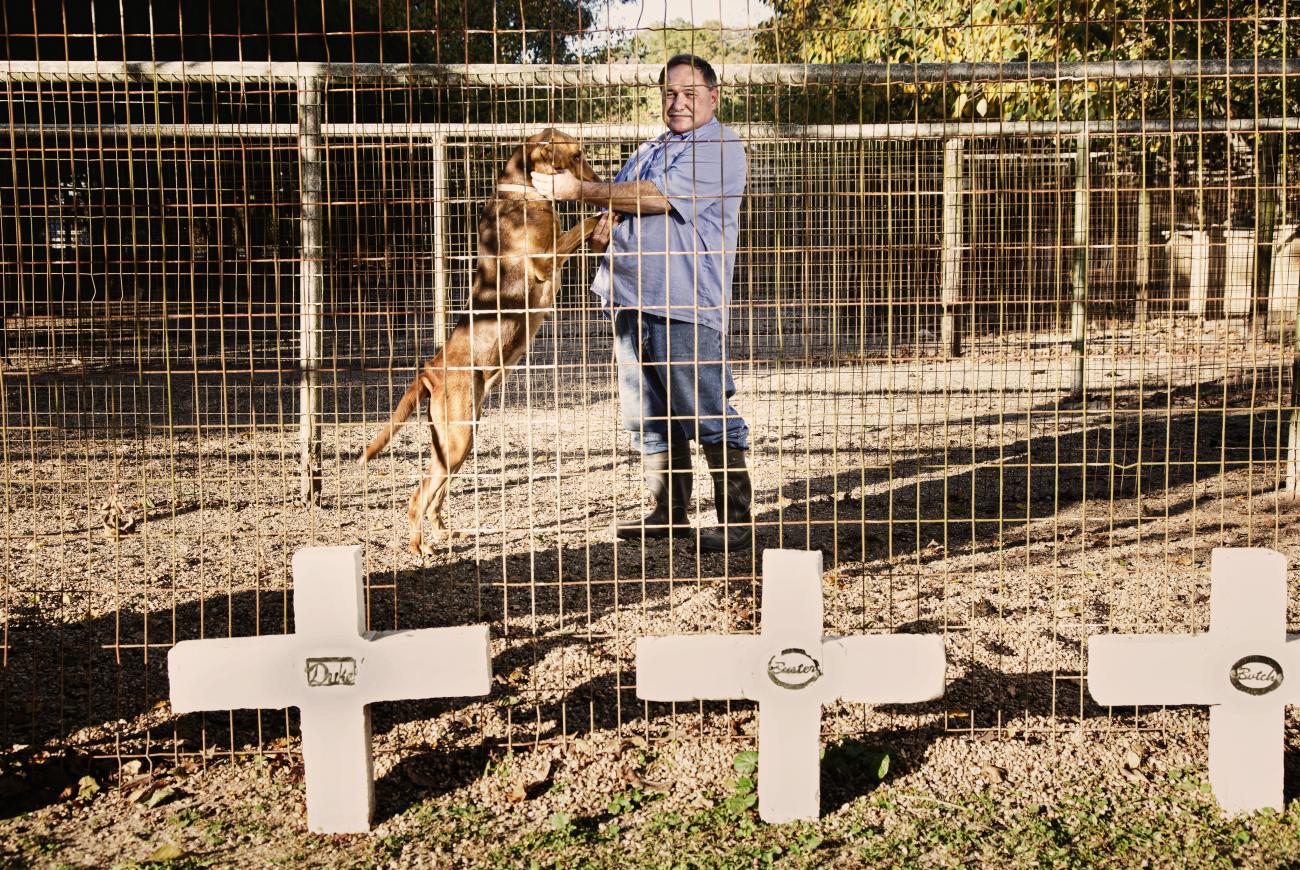 Marcia Powell's Story
In May 2009, Marcia Powell, a 48-year-old woman serving a two-year sentence in Arizona for sex work related charges, was kept in an uncovered chain-linked outdoor cell for at least four hours while temperatures hovered above 107°F. Arizona prison policy limits this type of confinement to two hours. Powell, like many, would have benefited more from social services or other alternatives to incarceration. The medical examiner documented a core temperature of 108°F; first and second-degree burns on her face and body; dehydration; metabolic acidosis (when too much acid is produced by the body) with coagulopathy (a blood coagulation disorder); rhabdomyolysis (a life-threatening condition where the muscle breaks down); and acute kidney failure. Death as "a result of complications of hyperthermia due to environmental heat exposure" was reported. Yet, the manner of death was ruled an accident. No one was held accountable for Powell's painful, unnecessary death, despite the fact that in the United States, incarcerated people constitute the only group with a constitutional guarantee to health care and protection from physical and psychological harm.
Powell's toxicology report includes positive tests for benztropine for Parkinson's disease; the antipsychotic medication Haloperidol; the mood-stabilizing drug valproic acid for depression and epilepsy; and lidocaine, a local anesthetic. Some of these drugs were psychotropic.
Powell exemplifies what Homer Venters, a former chief medical officer at Rikers Island jail in New York, terms a "jail or prison attributable injury, illness, or death"—one that would not have occurred without incarceration. Powell was incarcerated, exposed to extreme heat, and left to die despite constitutional protections. Given bipartisan consensus on prioritizing decarceration, drug-policy reform, and alternatives to incarceration, protecting people like Marcia Powell from injury, illness, and death due to prison or jail exposure is paramount.
Marcia is not alone. Timothy Souders, died at the age of 21 while lying in his own urine shackled to a concrete slab in solitary confinement in Southern Michigan Correctional Center amidst temperatures above 107°F during an August 2006 heat wave. Souders was incarcerated for resisting arrest and destroying police property. Souders, who lived with mental illness, was disciplined and placed in four-points restraints in a small cell without windows or water for disobeying orders. Surveillance video reveals his mental and physical deterioration over the course of four days of being shackled. The autopsy attributes the cause of death to hyperthermia with dehydration, yet his death was ruled an accident. Federal Judge Richard Enslen concluded the conditions surrounding Souder's death amounted to torture and ordered an immediate ban on punitive restraints in three Michigan prisons.
What It Means to Be Vulnerable to Climate Change
Factors compounded by social, structural, and political determinants of health, including age, race, gender, poverty, disability, and poor health, increase climate vulnerability and lower the adaptive capacity to climate risks.
Contextual vulnerability, an emerging concept within disaster and climate change policy, considers the social and economic circumstances of specific disasters that intensify their harmful effects for groups that are already marginalized. Employing the concept of contextual vulnerability to account for these interactions between societies and changing environments, aids in evaluating how they expose specific groups to greater harm, and allows for targeted, more effective responses.
Longer, stronger, and more frequent extreme heat events will escalate climate-driven heat-related health incidences
Differences in human vulnerability stem from a range of social, economic, historical, and political factors. Attention to political determinants of health and contextual vulnerability exposes how human health can be affected by climate change in several ways. History and geography may influence uneven health effects. Resources and environments shape health outcomes. Power and relationships influence health inequities. And multiple systems and scales may produce unfair and unavoidable differences in health.
People who are incarcerated often experience intersectional inequities, which exacerbate discrimination and exclusion from systems for climate governance and disaster prevention, mitigation, and recovery planning. The differential vulnerability of incarcerated people to disaster is a consequence of structural inequality, power relations, and the "slow violence" that climate injustices gradually unleash on vulnerable populations over time.
Responding to the Contextual Vulnerability of Incarcerated People to Climate Change
Incarcerated people have responded to extreme temperature and insufficient mitigation measures with protest, including hunger strikes and litigation. Between 1980 and 2019, more than 1,200 U.S. court cases challenging temperature conditions in prisons and jails were brought under the Eighth Amendment's prohibition on cruel and unusual punishment. Temperature regulation court cases in states, including Arizona, Mississippi and Wisconsin, have decided in favor of incarcerated people.
Climate adaptation planning and management efforts involving correctional institutions remain inadequate, though. Despite constitutional protections from harm and health-care guarantees, incarcerated people are considered wards of the state with limited influence. A proposed bill requires the Bureau of Prisons to report related outcomes for prisons and incarcerated people and incentivizes early-release and home confinement to decrease staff responsibilities and harm to incarcerated people. The state has historically struggled in "aligning the constitutional notions of equal protection and general welfare to our laws and policies." Special consideration to proactively protect people within prisons and jails, given their increased vulnerability, is necessary. Decarbonization and decarceration are needed upstream interventions in the "code red for a healthy future" posed by climate change and mass incarceration.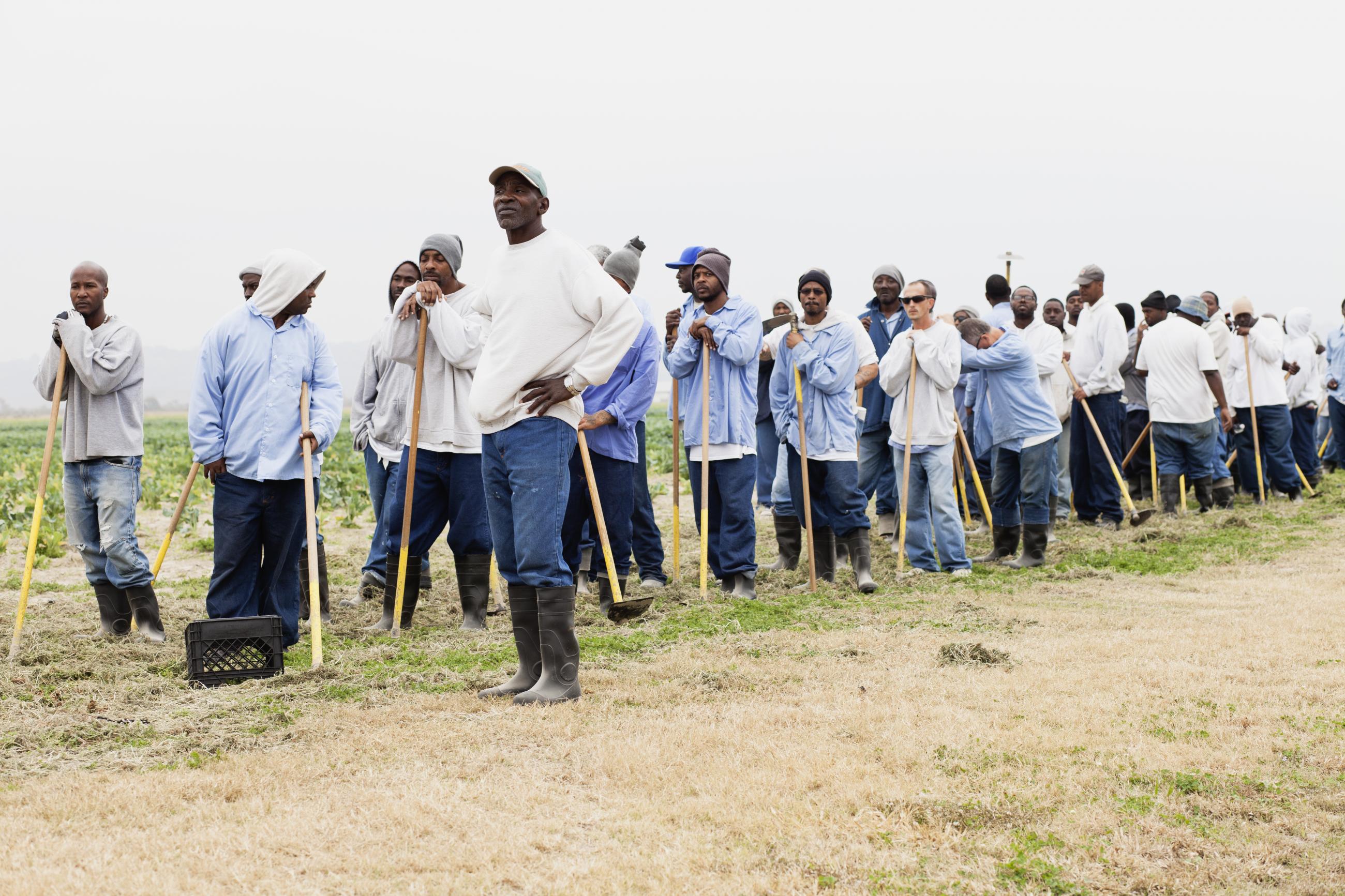 AUTHORS' NOTE: We thank Julie Skarha for her considerable insights and expertise in this area. We are grateful to The New School Tishman Environment and Design Center for the Award for Excellence in Climate, Environmental Justice, and Sustainability and to the Robert Wood Johnson Foundation Health Policy Research Scholars Program and Interdisciplinary Research Leaders Program. We also thank Daniel E. Dawes, Maisha Standifer, Christian Amador, and Shaneeta Johnson in welcoming our contribution to a forthcoming book on climate change and health justice published by John Hopkins University Press with Morehouse School of Medicine's Satcher Health Leadership Institute.