By all accounts, the U.S. correctional system's response to COVID-19 has been disastrous. By March 2021, more than one in five people in state and federal prisons had been infected—some 380,000 recorded cases—a consequence of overcrowded and unsanitary conditions, decrepit infrastructure, and inadequate correctional health care. But prisoners worldwide have fallen ill at higher rates than the general population, according to the United Nations, which begs the question: was a different outcome possible, in which the criminal justice system largely protected the people confined within it?
Look no further than Norway, which as of March 8 had sixty recorded cases in its entire prison population.
1 in 5
By March 2021, more than one in five people in U.S. state and federal prisons had been infected
In some respects, the Scandinavian country's famously progressive correctional system seems too anomalous to emulate. It has long made restorative justice and rehabilitation core tenets, and by embracing community service and other means of serving sentences at home rather than under lock and key, Norway has maintained among the lowest incarceration rates in the world, with fewer than 4,000 prisoners nationwide.
Norway's overall control of COVID-19 also benefited its correctional system: across the country, case numbers remained low for the first six months of the pandemic, eventually rising in the fall of 2020, but by March 2021 they had again fallen to 63 infections per 100,000 residents. By comparison, the pandemic in the United States peaked at nearly ten times that prevalence.
Still, Norway's prisons and jails have to balance imperatives of security and safety just like all other penal institutions, and the coronavirus confronts them with the same fundamental challenge: how to deprive a group of people of their liberty without depriving them of their ability to stay safe. Norway's success in doing so reflects quick decisions made in response to the ballooning pandemic, as well as decades of choices that have produced a correctional system that is small, responsive, and humane.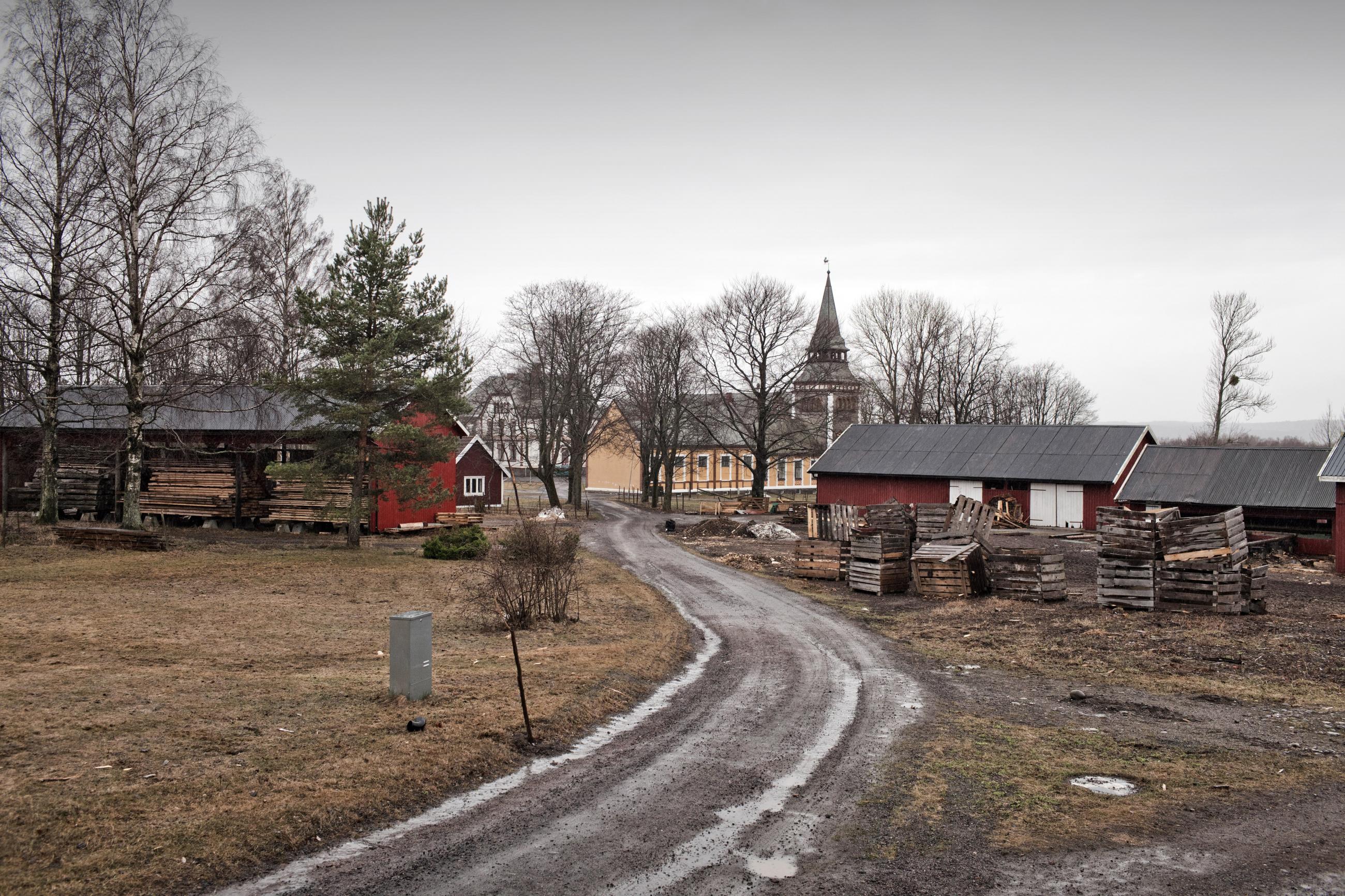 An Island Prison
Magnus Løvø grew up just a 15-minute drive from where he is now incarcerated. Bald and bearded, he is buzzing with energy; a mechanic by trade, he can fix everything from cars to heavy equipment. For much of his adult life he's also struggled with addiction, which has kept him in and out of prison. He is midway through a four-year sentence, his longest yet, having spent eight months in a high-security facility before earning admission to a drug treatment program in Bastøy Prison in September 2019. He knew 2020 would be a big year for him—he was turning 40 and becoming a father—but he couldn't have anticipated the challenges COVID-19 would bring.
The 125 men typically imprisoned on Bastøy Prison have committed the full gamut of serious crimes, and some are serving the country's maximum 21-year sentence. The facility has one apparent advantage in weathering a respiratory pandemic: it is situated on a small island in southeast Norway, separated from the mainland by several kilometers of water in any direction. But that isolation is largely illusory because no prison is an island from the society it is a part of, even Bastøy: correctional staff enter and exit the island each day via ferryboat, carrying pathogens with them.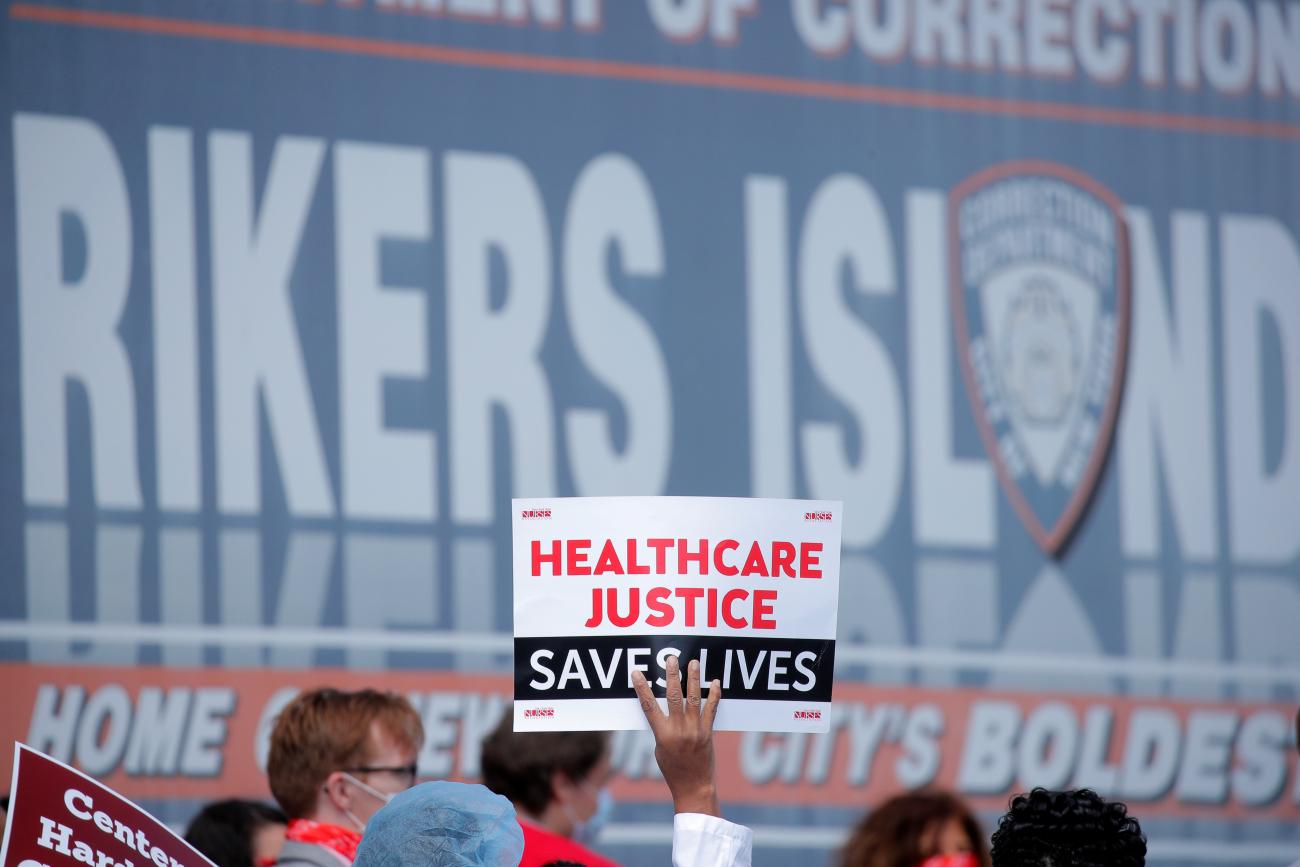 Solveig Tenden, a senior officer there, said the facility looks more like a village than a penal institution, and that is also how she thinks of it—as a little society. The men live together, work together, and cook and clean for themselves, "as a training for what they're going to need when they're finished," she said. "We are preparing them to be your next-door neighbor outside."
Løvø shares a house there with seven other men, and like all the other inmates, each has their own room and their own key. He participates in group therapy sessions to help manage his addiction and sees a psychiatrist. When he does not have other responsibilities, he is free to roam the island. In the summer, the men are even allowed to swim in the surrounding waters. And once most prisoners complete a third of their sentence, they are allowed to begin leaving the prison twice a month to re-acculturate and seek employment for their eventual freedom.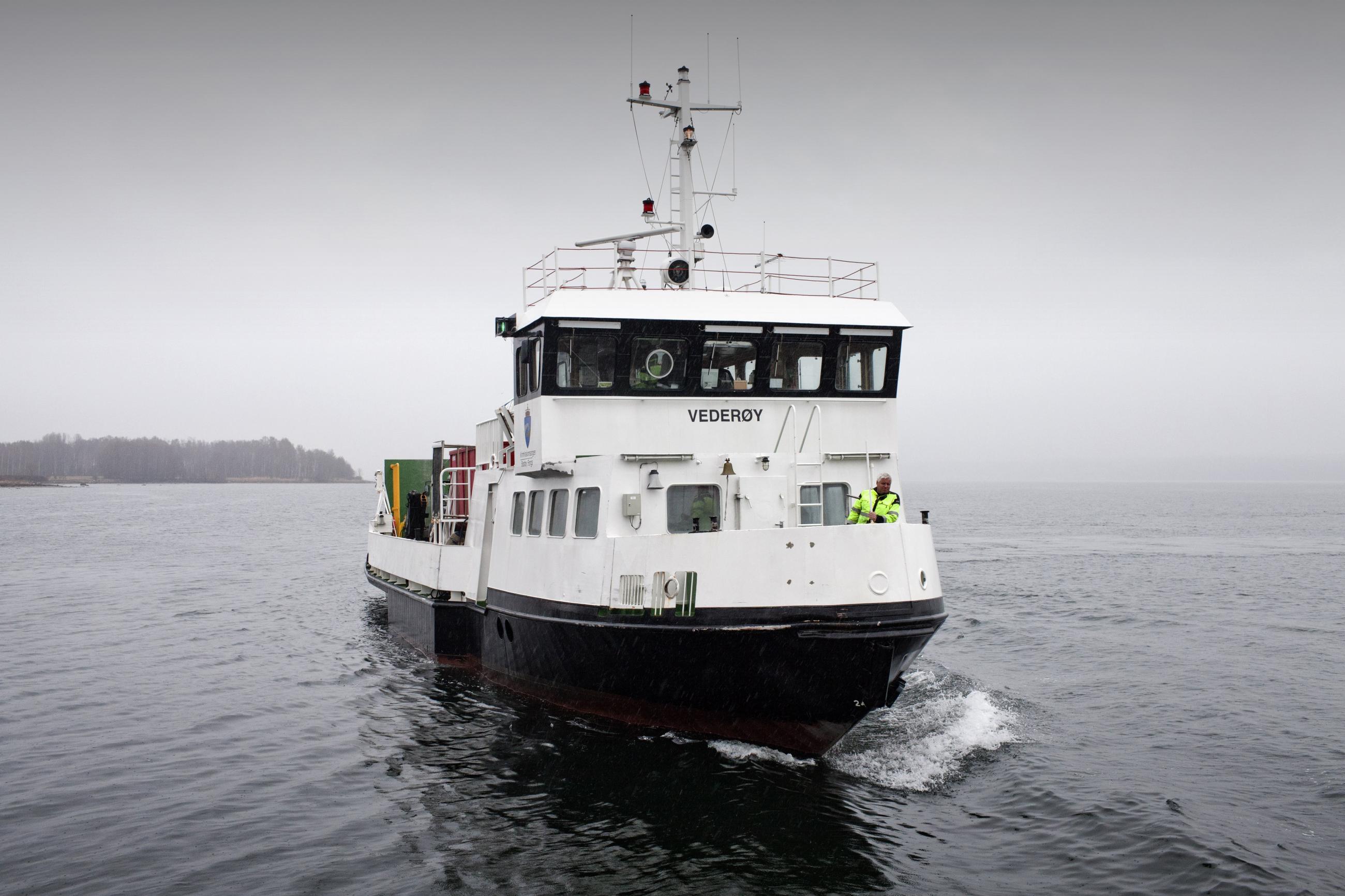 Shutting Out the Virus Without Closing Off Connection
Enter COVID-19, which quickly shut down many of these opportunities. The first case of the virus was recorded in Norway on February 26, 2020, and two weeks later the country entered an extended lockdown.
Norwegian correction officials acted quickly to reduce the prison population, both nationwide and in Bastøy, by halting the entrance of new prisoners and shedding any existing ones they could. According to Tom Eberhardt, a former warden at Bastøy who is now a senior advisor for the Norwegian Directorate of Corrections Service, they deferred sentences for most newly adjudicated people, and only the most serious cases were detained pretrial. Inmates with less than six months left in their sentence were allowed to complete them at home, their movements monitored by electronic anklet; by April, 400 were doing so nationwide. With a smaller population, any prisoners across the correctional system who had been sharing a room were given their own, something that would have been impossible in a more crowded correctional system.
400
By April, 400 inmates nationwide in Norway were completing their prison-sentences at home
For Løvø and other men still held at Bastøy, losing access to the outside world was still a blow. Those being treated by outside clinicians or interviewing for work could no longer do so. Løvø, who had already lined up a job at a mechanic's shop, had to back out of it, and the employer found someone else to fill the position. Nor could he see his girlfriend as she neared the end of her pregnancy. "I wanted to be part of that process, and support her more," he said.
To combat the deepened isolation thrust on the men, Norway's correction services procured and distributed 800 iPads that inmates could use on request for video calls with family and friends. The measure was popular, said Tom Eberhardt. "It's an example of a good idea we might continue after the pandemic."
Correctional staff still had to transit on and off the island, so administrators did what they could to reduce the risk. According to Eberhardt, they lengthened work-shifts while reducing them in number, to limit turnover and chances for bringing the virus to the island. When Bastøy recorded its first case in mid-April, the staff set up a house for isolating symptomatic patients. (In Norway, which has a universal health system, prisoners never lose access to the same care other people receive). According to Tenden, they managed to contain the outbreak before more than a half dozen inmates were infected, and largely kept the virus at bay until this month. Then on March 1, 2021, a symptomatic inmate tested positive and a week later at least 13 were infected; the entire facility went under quarantine and undergoing testing, hoping to curb further spread.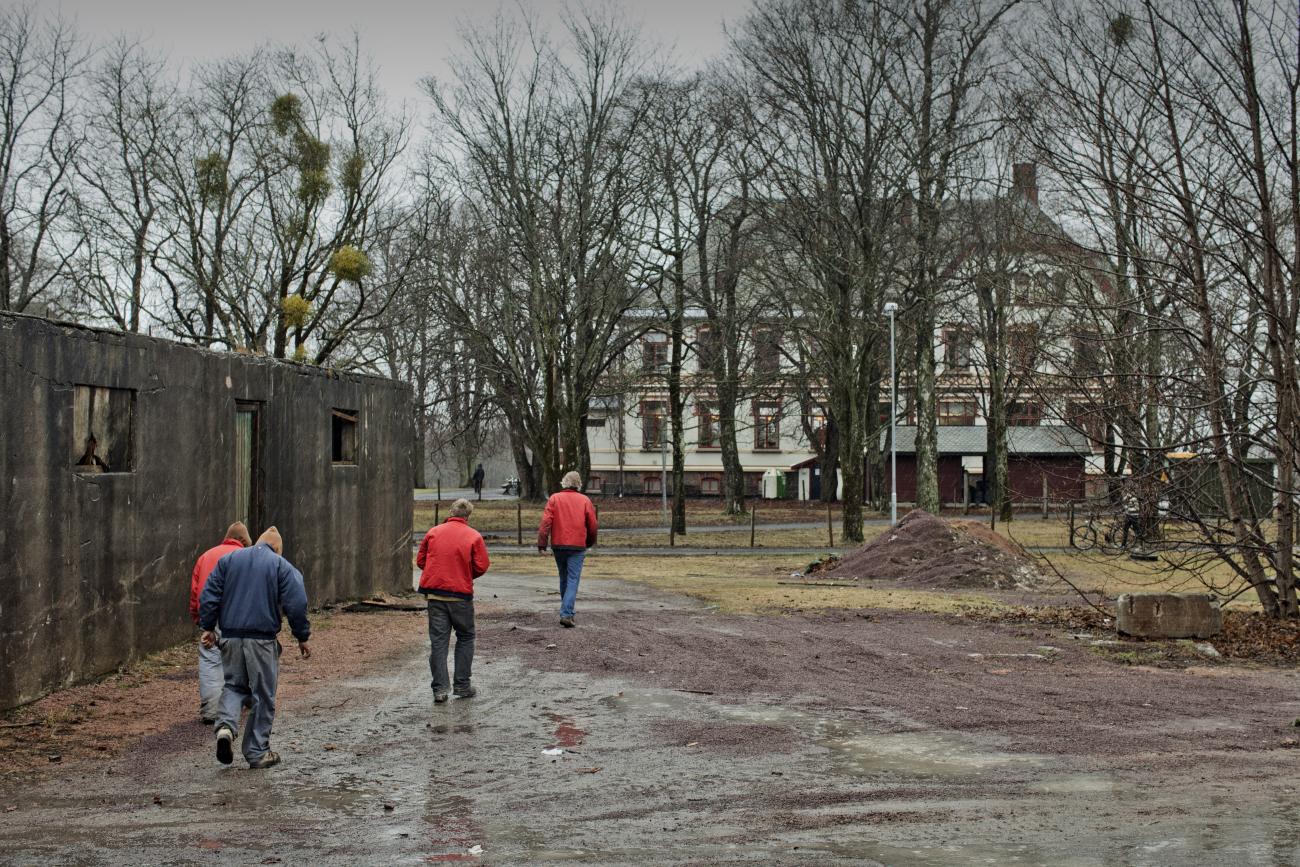 Making Decisions as a Community
For Bastøy's community to adapt to rapidly changing conditions, they depended on clear and frequent communication between staff and inmates, and some of the most substantive conversations occurred through the Prison Council, a group of prisoners elected by their peers who meet on a monthly basis with the administration. Disseminating information this way was particularly important for about a quarter of the inmates from other countries, who do not all speak fluent Norwegian.
Twenty-nine-year-old Benjamin Lipsky, who is finishing a 13-year sentence, works in the prison kitchen and participated on the Council in that capacity. He recalled how early on, the inmates' representatives requested the prison suspend the practice of gathering the prisoners four times a day to count them, since it exposed them to greater risk of transmission. The administrators ultimately agreed to split the population in half and count them separately. At mealtimes, the men now break into three groups to collect their food from the canteen, then return to their living quarters to eat. They aren't required to wear masks on a daily basis but use them if they are indoors and can't maintain a six-foot distance. 
In a certain sense, imprisonment has been good preparation for quarantine
Which isn't to say things are perfect. Løvø said that while proposed measures were well intended, they sometimes failed in practice. "Only two people can go into the ward where we collect mail at the same time,"he pointed out, "but outside, there's a line going around the building." Lipsky said some guards didn't abide by the restrictions, either. "We had some officers refusing to wear gloves when they were dealing out medications."
In a certain sense, however, imprisonment has been good preparation for quarantine. "You hear about people almost losing their minds because they're sick of their children or their husband, and they aren't able to go outside and do what they want," Løvø observed wryly. "For us, we're stuck here either way."
This reporting was supported, in part, by the Solutions Journalism Network.