For those of us who grew up watching old American cartoons and movies in which the male characters often lit pipes to relax after work, it seemed like women smoked less than men. However, those gender stereotypes perpetuated on-screen are no longer always true, especially in certain countries and age groups. And to the detriment of women's health, the tobacco industry has capitalized on social movements in their advertising by associating their products with female empowerment.
As of 2019, in three countries, the prevalence of female smokers between the ages of 15 and 49 was greater than or equal to the prevalence of all smokers in the same age range. It was close to equal in many other countries, particularly in high-income countries. Furthermore, according to new research from the Institute for Health Metrics and Evaluation, in 2019, smoking was responsible for roughly 1.5 million female deaths.   
In high-income countries, the tobacco industry has been marketing directly to women, particularly young women, for nearly a century. More recently—in a trend that is deeply concerning—it has taken those practices to low- and middle-income countries where women remain a large and untapped market.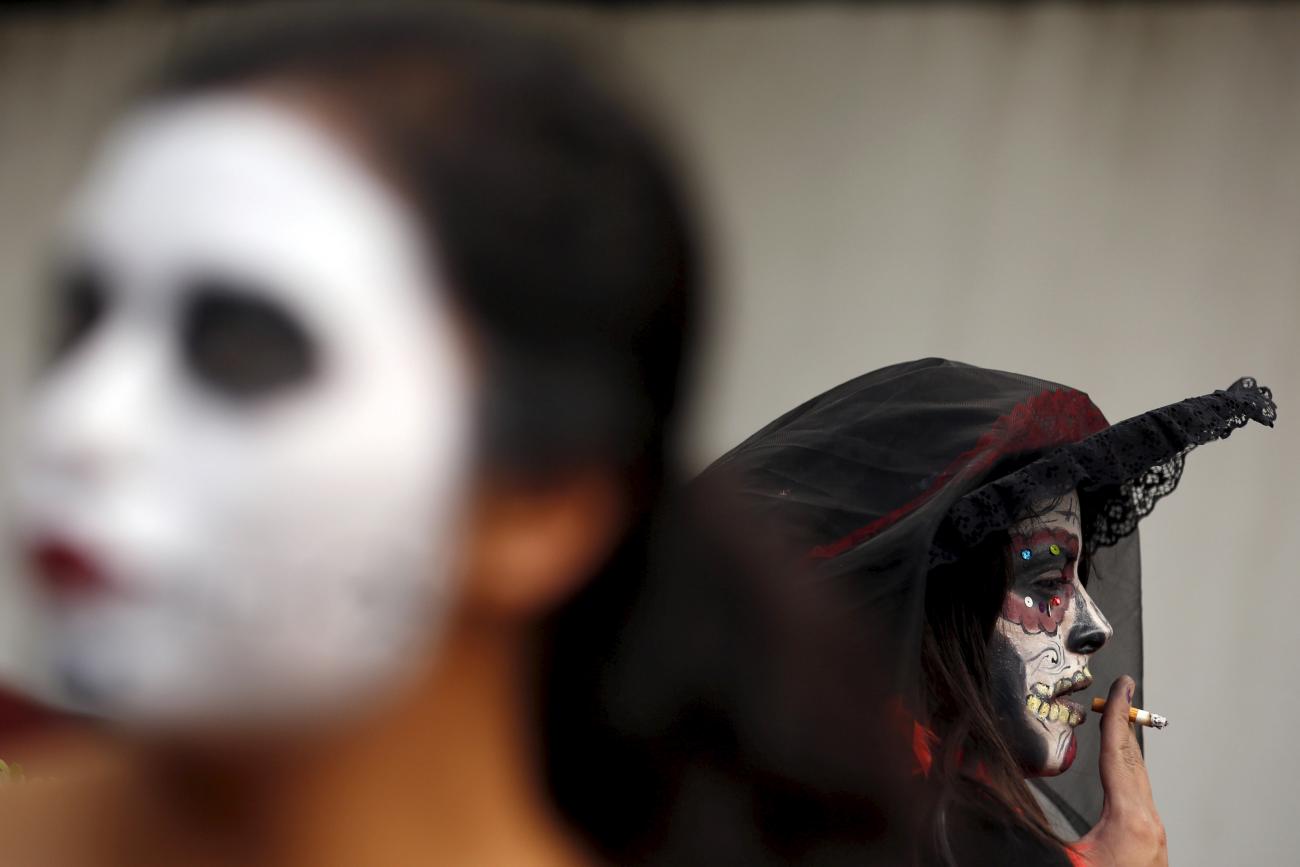 Targeting women  
In the era of social media, newspaper and magazine advertising and billboard campaigns may seem obsolete. But these traditional mediums are still used by Big Tobacco to reach women, and they are where the industry began refining its marketing techniques at the onset of the women's suffrage movement in the United States. George Washington Hill, president of  the American Tobacco Company (ATC) from 1925 to 1946, allegedly stated that focusing on increasing the number of female smokers "will be like opening a new gold mine right in our front yard." A 1929 feminist march was organized, at least in part, by the ATC. The women marching held cigarettes as markers of liberation, and the New York Times headline the next day read "Group of Girls Puff at Cigarettes as a Gesture of Freedom." The march was a success, solidifying the image of cigarettes as "torches of freedom" within the feminist movement.   
In the 1930's in the United States, tobacco companies increasingly shifted their focus to a female audience. They began placing full ads in so-called "women's magazines," such as Vanity Fair and Vogue, and ATC launched its "Reach for a Lucky Instead of a Sweet" campaign for it's Lucky Strike brand. This infamous slogan led the way for a decades-long effort to associate cigarettes with weight loss, an approach that contributed to a 312 percent jump in Lucky Strike sales in the first year of the original campaign.
Since then, brands aimed at a female audience have taken hold in the American market. For example, Phillip Morris introduced Virginia Slims in 1968 as a "women's" version of Silva Thins, a non-gendered brand of slim cigarettes. The company presented Virginia Slims to the public as a graceful alternative to traditional cigarettes, while maintaining the connotation of empowerment that Big Tobacco had carefully crafted since the 1920s through slogans like "You've come a long way, baby" and "Find your voice." Brands have also used color in their gender-based marketing, including the pink packaging and cigarette papers of Pink Dreams in North America and vanilla-flavored Pink Elephants in Europe. Even products that are not explicitly gendered harness fashion messaging in a continued effort to use outdated female stereotypes to appeal to women.   
As women's economic power has expanded globally, tobacco advertisers are looking to the over 2.3 billion female non-smokers in low- and middle-income countries as particularly appealing targets. Using a similar approach to Virginia Slims, British American Tobacco (BAT) introduced "light"cigarettes in a number of African countries, including Mauritania and South Africa. In a BAT 1998 document, the portfolio of tobacco brands offered in Southern African countries was segmented into groups that included light cigarettes for "females" and brands for "[adults under 30] including females." highlighting how women, particularly young women, are targeted in their branding approach. BAT's 1998-2000 Southern Africa marketing strategy specifically highlighted further investment in "future sources of profitability" by focusing on brands like menthol B&H SF Lights, which targeted females and adults under 30. More recently, over a fifth of the cigarette packs collected by researchers in Ukraine in 2013 featured overt appeals to female stereotypes, including imagery of jewelry and butterflies. 
Tobacco companies carefully craft advertising slogans that project female empowerment
The modern approach to tobacco advertising  
With women making up 68 percent of social media influencers and being more likely users of popular photograph-based social media channels—such as Snapchat and Instagram—social platforms have expanded Big Tobacco's ability to market to young women. Like other industries, the tobacco industry has harnessed social media to position smoking products as accessories to the stylish, sexy, and empowered lifestyle of female influencers. These images have extended beyond traditional cigarettes to feature products like vapes. In major cities, such as Rio de Janeiro and Jakarta, tobacco companies have sponsored extravagant events for influencers in the hopes of appearing on their social media accounts. Hashtag campaigns have been widely used, including Malboro's #RedMoveNow and #RedIsHere in Egypt and Jamaica, respectively, and Lucky Strike's #LikeUs campaigns in various countries. Big Tobacco has guided influencers in Uruguay on best marketing practices to assist with the promotion of cigarette packaging. Such efforts lead to well-lit and occasionally racy photos of female influencers with cigarettes in hand that may seem innocuous at first glance, yet contribute to a subtle association between tobacco use and the glamorous.  
Although social media companies have restricted the use of their platforms by Big Tobacco and, in theory, have expanded those restrictions to the promotion of tobacco products in branded posts by individuals, tobacco control advocates say that the presence of tobacco products in social media posts has persisted. The bans, primarily driven by social media companies, do not appear to be successful at eliminating tobacco marketing online. In research published earlier this year, over 50 percent of teenagers reported having seen cigarettes promoted online, including in social media posts by people they follow. The teenagers surveyed were more likely to have ever smoked. These trends build a new generation of regular smokers, particularly considering that IHME's own research has shown that most current smokers begin smoking in adolescence.
A call to action  
The effects of smoking are far from the airbrushed aesthetics portrayed by Big Tobacco's marketing campaigns. Public health researchers have long reported on the strong links between smoking and numerous deadly and chronic health conditions—including chronic obstructive pulmonary disease, lung cancer, and ischemic heart disease—conditions that are well-documented across all sexes. Among women, smoking is also the primary driver of approximately 10 percent of deaths due to cervical cancer, and it is also associated with breast cancer, complications in pregnancy, and premature menopause. Comprehensive bans on tobacco advertising and implementing plain packaging policies are essential to curb smoking in women and its devastating health consequences.   
Currently, 18 percent of the world's population is covered by comprehensive restrictions on tobacco marketing, one of WHO's core policy measures for decreasing tobacco use prevalence. As tobacco companies target new markets through new media, stringent enforcement of current restrictions is essential to avert the rise in smoking among women. In low- and middle-income countries in particular, increases in smoking among women could place a substantial burden on the countries' health systems.   
Furthermore, advocacy groups suggest that this phenomenon isn't only specific to women and to traditional tobacco products. Similar trends have been noted in other marginalized groups, including LGBTQIA+ communities, where the tobacco industry has appropriated social movements of empowerment to expand their consumer base. The evolution of e-cigarette marketing also reflects an adaptation of Big Tobacco's cigarette marketing strategies to reach women and young adults.   
It is clear that countries must accelerate and improve the enforcement of well-established and evidence-based tobacco control measures, particularly those pertaining to marketing restrictions. They should also consider extending these restrictions to new platforms to keep pace with the tobacco industry's rapidly evolving strategies.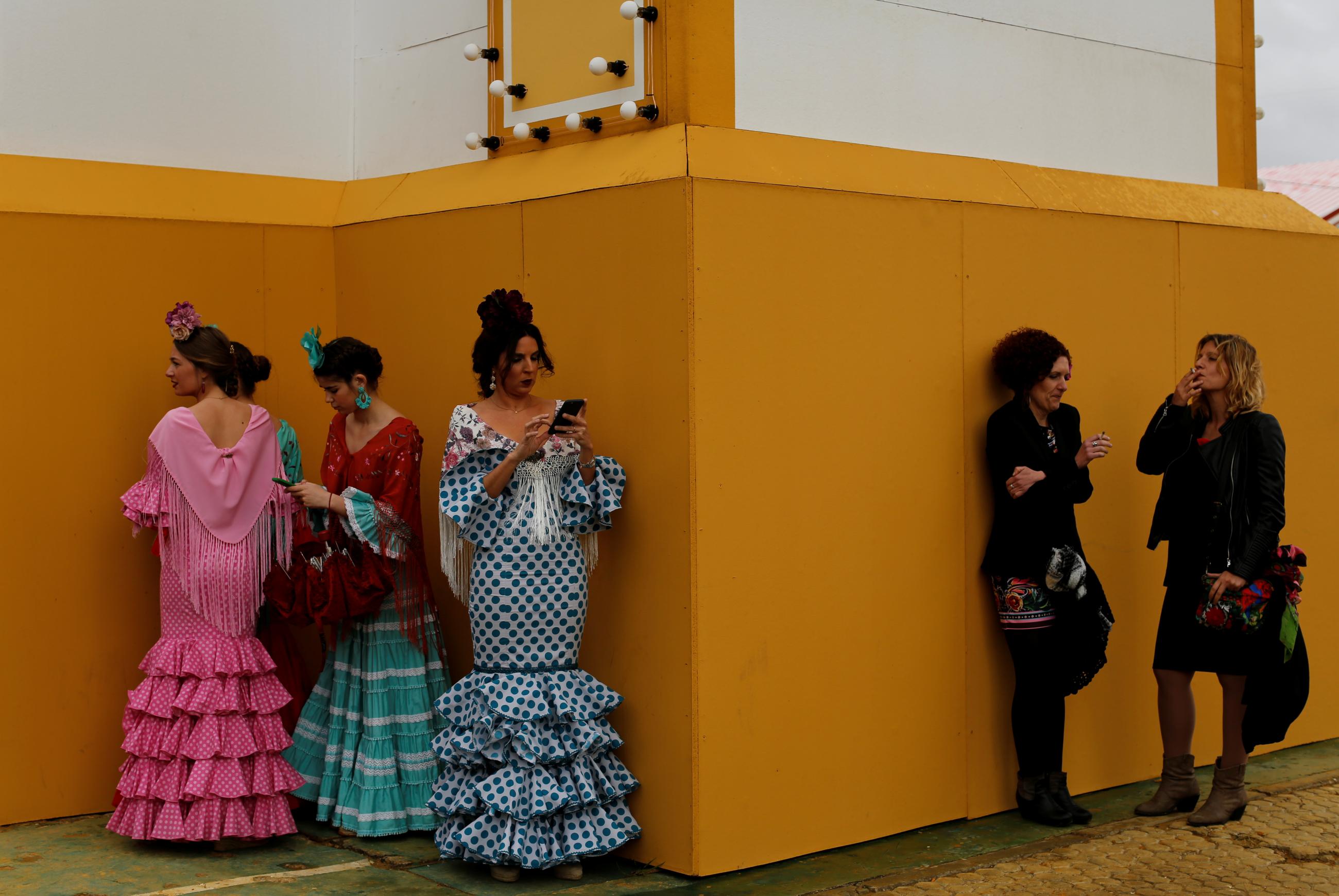 AUTHORS' NOTE: In the absence of quality data that allow disaggregation by gender, we utilize data that disaggregate by sex, with the understanding that outcomes for people outside the gender binary are often less equitable than they are for cis women or men.
ACKNOWLEDGEMENTS: The authors would like to thank Louisa Johnson and Erin Mullany for supporting the production of this article, and Michael Paul Eriksen, Adrienne Pizatella, Peter Allebeck, Kevin Welding, Liping Pan, Maria Carmona, Hebe Gouda, and Ernesto Sebrie for providing feedback.   
EDITOR'S NOTE: The authors are employed by the University of Washington's Institute for Health Metrics and Evaluation (IHME) and receive funding from Bloomberg Philanthropies and the Bill and Melinda Gates Foundation. IHME collaborates with the Council on Foreign Relations on Think Global Health. All statements and views expressed in this article are solely those of the individual authors and are not necessarily shared by their institution.