Rekha (name changed to maintain privacy), a sixteen-year-old youth leader from Ranikudar village in Jharkhand, India, plays an active role in promoting adolescent health and well-being among her peers. As a peer educator under the government's National Adolescent Health Program, Rashtriya Kishor Swasthya Karyakram (RKSK), she ensures that other young girls in the community benefit from awareness-building events by providing them with essential health-related information and services. 
Before becoming a peer educator, Rekha, like many other adolescent girls in her village, was trapped in an intergenerational cycle of poor health. She lacked bodily autonomy and the ability to make decisions that would help her realize her potential to achieve unfettered access to educational and employment opportunities, safe and timely access to health services, and spaces to exercise her agency. Although she regularly attended the adolescent group meetings held in her village as part of the government's health program, she typically remained silent—until she overheard a discussion on child marriage. Rekha related to the group how her parents were discussing the possibility of an arranged marriage for her. Experiences from on-the-ground nonprofits suggest that the push for child, early, and forced marriages gained momentum during the COVID-19 pandemic. These marriages were also associated with an increase in poverty among families. Understanding Rekha's situation and its urgency, a government fieldworker and a local nonprofit worker visited her family to discuss the consequences of child marriage and the legal provisions that criminalize it.  After multiple visits, Rekha's parents agreed to postpone her marriage for a few more years, enabling her to complete her education and explore a career. 
Only 13 percent of women were able to use contraception to postpone their first birth
An Exception, Not a Rule  
Successful community-led dialogue gave Rekha the confidence to articulate her needs, aspirations, and challenges to her parents. It also enabled her to help prevent other girls' early or forced marriages. Rekha, who is now in her last year of high school and plans to go to college, is spreading positive change within her community.  
Her story, though inspiring, is also a grim reminder that such breakthroughs are not common. Many factors helped her in her situation: she regularly attended adolescent group meetings (informal meetings of adolescents organized by frontline workers and peer educators at village level), the fieldworkers were responsive and quick to act, her family was willing to have a conversation and change age-old ideals, and her community allowed the space for her to follow a different path. Her story of being able to negotiate her way out of an impending early marriage is an outlier in rigid patriarchal systems where the value of young women is primarily seen in the role of a wife or a mother.   
In the state of Jharkhand, where Rekha lives, a research study conducted in 2018 by 10to19: Dasra Adolescents Collaborative shows that as many as 12 percent of girls age eighteen to twenty-one had given birth before they were eighteen, and 39 percent of those age twenty and twenty-one had done so before they were twenty. Even though some girls reported discussing family planning with their husbands, many faced pressures from in-laws to have a child soon after being married. Although 49 percent of them wanted to delay their first birth for two years after marriage, few were able to put that desire into practice. Only 13 percent were able to use contraception to postpone their first birth. Among those who were not, 31 percent reported objections to family planning from their husband and other family members and 22 percent reported limited awareness about methods or lack of knowledge of where to source them.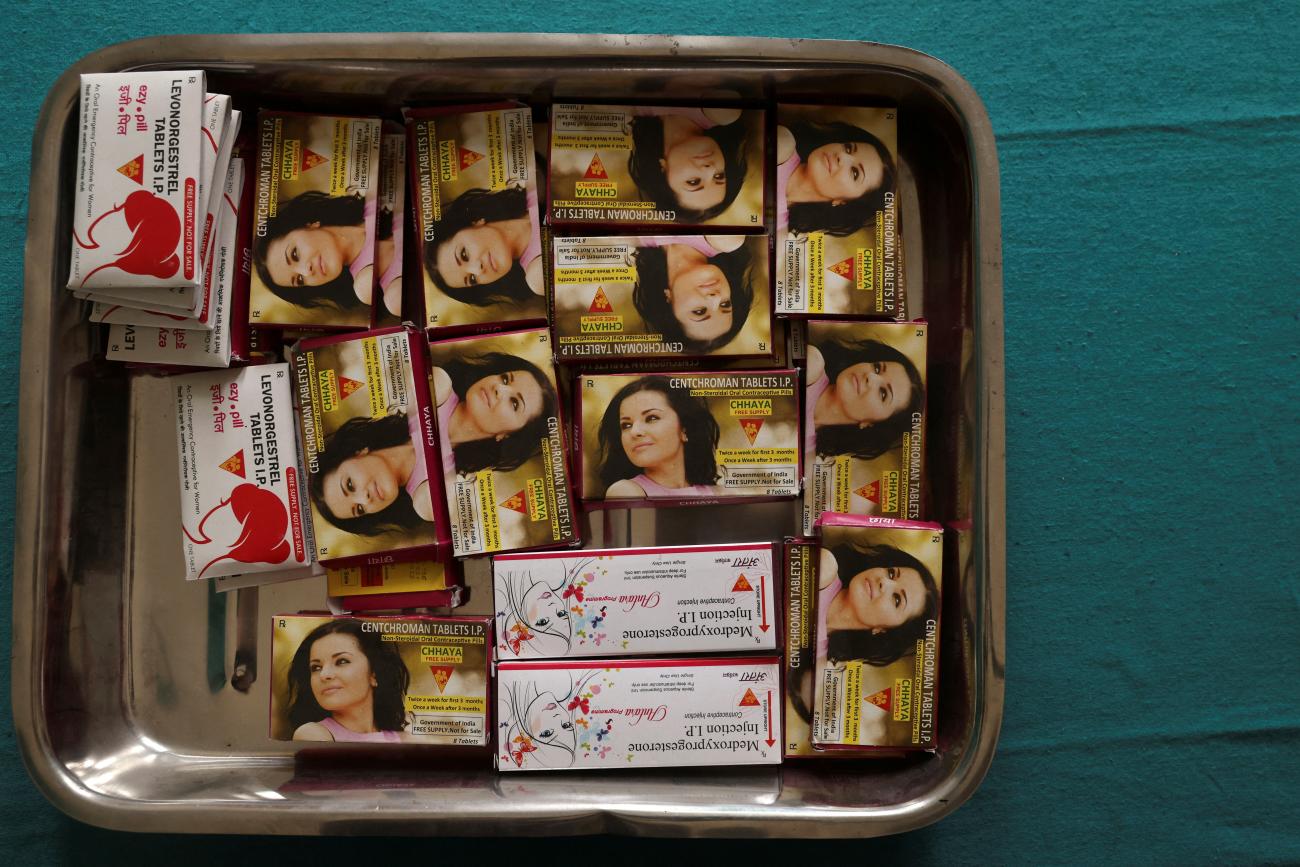 Among the main reasons that emerged for early marriage and pregnancy include poverty, lack of agency among girls, limited education on family planning and contraception, perpetuation of patriarchal power division in the family, and cultural practices. These revelations also spotlight the role of child marriage in the significant gap between the aspirations of these young girls and their ability to realize them.   
Stories like Rekha's highlight and reinforce the transformational impact community-led interventions can have on strengthening existing systems and combating social stigma. An equally important yet often forgotten aspect, however, is the impact that youth participation and youth leadership can have in health systems and services.  
Leveraging the Power of Proximity 
Reconsidering traditional beliefs and frameworks to drive successful solutions and enable system change is essential. It suggests a shift from top-down, expert-led approaches and toward more participatory, community-driven initiatives. Leaders with firsthand experience or proximity to the communities affected (young people in this case) are best suited for creating and implementing effective solutions. They have the ability to connect with the community through mutual experiences.  By involving young leaders in the solutioning process, government and civil society practitioners can ensure that resolutions are grounded in their experiences and reflect their needs, making success more likely. 
Rekha's success story is attributable to a partnership between the Jharkhand government and the 10to19: Dasra Adolescents Collaborative, along with other partners at Quest Alliance and the Child In Need Institute. The collaboration tested innovations to help strengthen the effectiveness of the RKSK scheme.  Jharkhand state faces critical challenges, such as higher rates of early marriage and lower transitions from primary to secondary school. Jharkhand nonetheless presents an opportunity for positive change as the government prioritizes innovation with nongovernmental partners. Examples include: 
transforming Adolescent Health and Wellness Days (AHWD) by creating a lead role for young peer educators by rebranding the event to "de-medicalize" the narrative around it, thereby making the format more engaging for young people;  
creating pamphlets that detail and demarcate roles and responsibilities within RKSK of each field-level stakeholder in an easy-to-understand format to improve accountability and enable young leaders to know their mandated role; and 
implementing audio learning modules for fieldworkers to facilitate communication across communities.  
Efforts to strengthen service delivery capabilities and systems, including implementing door-to-door campaigns, fostering leadership skills among adolescents through educational games, and training frontline workers and peer educators to lead the event resulted in increased attendance and participation of young people in adolescent health and well-being activities. These adolescent-led events successfully achieved an almost 90 percent convergence rate among frontline workers and other field-level staff, resulting in stronger delivery, increased awareness, a sense of ownership, and mobilization among young people. 
Adolescent participation in village community meetings increased by 66.6 percent
"I learned about coping mechanisms while going through changes in adolescence, healthy nutritious intake, and family life education. I have been acknowledged by my peers and they call me Didi [older sister], which gives me immense confidence and pride." —Fifteen-year-old peer educator from Dumka district of Jharkhand after leading an Adolescent Health and Wellness Day event 
As events became more engaging, adolescent knowledge on health and well-being significantly increased across communities. As a result, attendance at Adolescent Friendly Health Clinics also saw a notable rise, three times more adolescents seeking services than previously. Young people also reported better awareness about youth-friendly sexual and reproductive health services, which was spread through peer education and leadership roles. Relative to their counterparts in nonintervention areas, adolescents experienced a 47.6 percent increase in knowledge about family planning methods, potentially enabling informed reproductive health decisions. 
Adolescent participation in village community meetings increased by 66.6 percent, well above the 22.8 percent increase in nonproject areas. This resulted in more engaged youth actively contributing to community activities because of increased empowerment and improved understanding. 
A seventeen-year-old boy from Asanthar village in Jharkhand initially thought the AHWD event was only about basic health checkups and supplements. However, the recent peer educator–led event caught his interest because of an educational game that highlighted the negative impact of child marriage. This taught him about the risks of pregnancy complications when a girl marries too young. As a result, he started having conversations about child marriage with elders in his community on this issue. 
Furthermore, in the intervention areas, a substantial 87.8 percent of adolescents also reported that they felt confident in articulating their priorities to adults. 
Previously hesitant to address reproductive health issues with her parents, an eighteen-year-old girl from Jharkhand learned about the services accessible to her and is now comfortable discussing these subjects with her family. The intervention supported her in knowing her rights and gave her the understanding she needed to take control of her reproductive health. 
Despite the success stories, the program also faced challenges, including mobilizing adolescent boys in the fifteen to nineteen age group and adolescents who are out of school or married, or both. Engaging with children with disabilities posed its own set of challenges. Furthermore, despite efforts, a feasible solution to decrease the frontline workers' workload remained elusive. 
The overall results showed a notable impact of increased youth participation in creating a more engaging and helpful AHWD event. It reflects a paradigm change, shifting away from decisions based on what the family, community, and society believe is best for young people and toward what young people themselves want.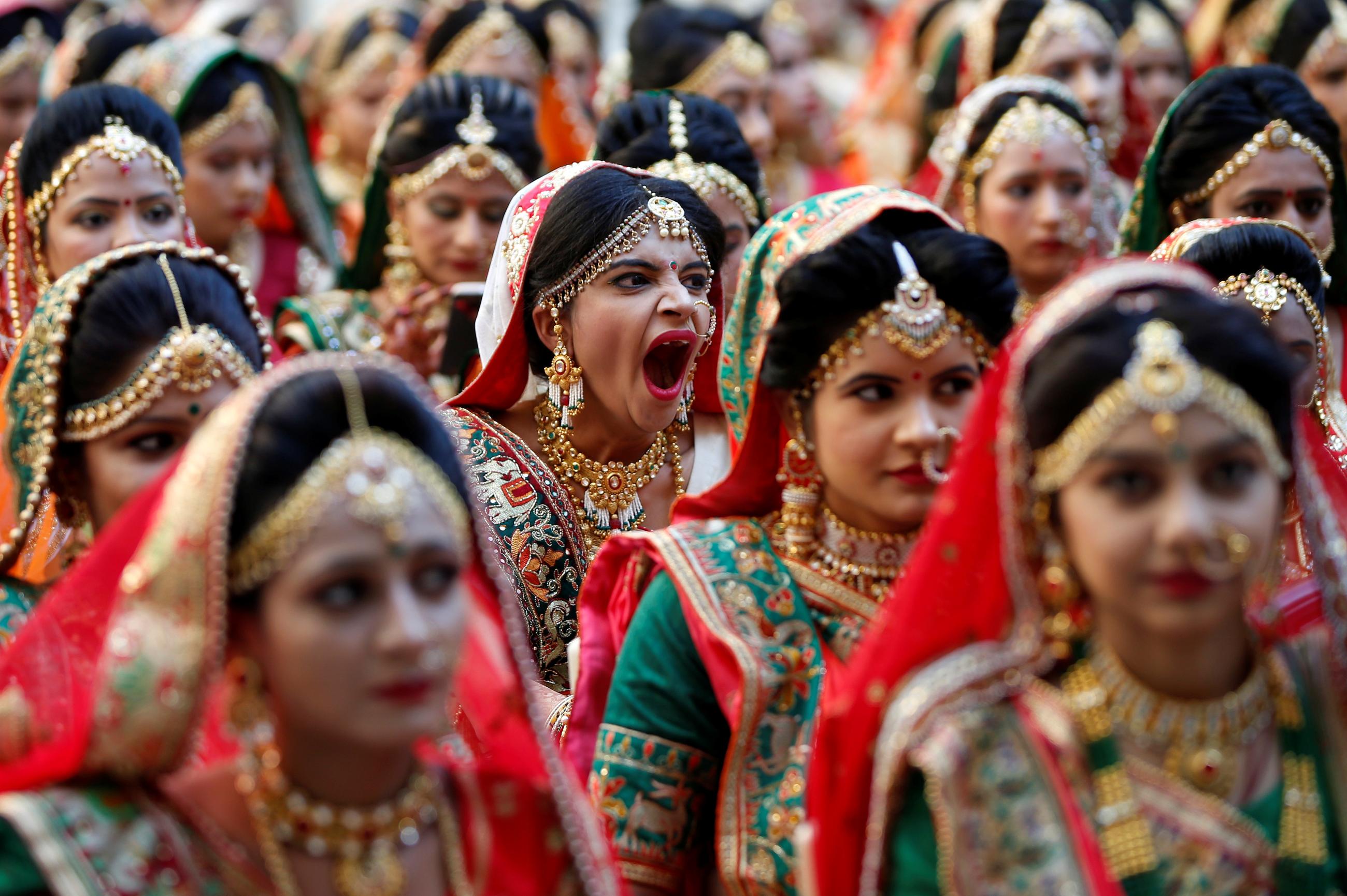 AUTHORS' NOTE: The initiative mentioned in this article was rolled out by 10to19: Dasra Adolescents Collaborative in collaboration with eight organizations, including implementation partners Quest Alliance and Child In Need Institute (CINI), Change Alliance (a technical partner for monitoring, evaluation, and learning, or MEL), Gram Vaani (a social technology partner) as part of a new component approach. The lessons and documentation of this work are being considered by the Jharkhand state government for replication. For more information on how the initiative created spaces for young people to participate, contribute, and have their voices heard, see AbMeriBaari Youth Solutions.